After a summer of being stuck in isolation, Winter is coming only too soon. What we all need is a good laugh to shake off the blues, and here to help is the famous Róisín Dubh! This October, Róisín Dubh Comedy presents a cracking Comedy KARLnival lineup. It's back better than ever with some of Ireland's greatest comedians here to help cheer up your dreariest evening. 
Comedy KARLnival returns to the Róisín Dubh with Karl Spain and friends. The amazing lineup is sure to thrill and delight you, you'll be left in stitches after a night listening to this lot! The hilarious host Karl Spain has been in stand-up for over 20 years and has yet to let us down. Last seen on telly hosting Laughter In The Eyre filmed at last years Vodafone Comedy Carnival, Karl is probably best known in Ireland for his TV series Karl Spain Wants A Woman in which he not only got huge ratings but he also found himself a woman.... which, of course, was no surprise!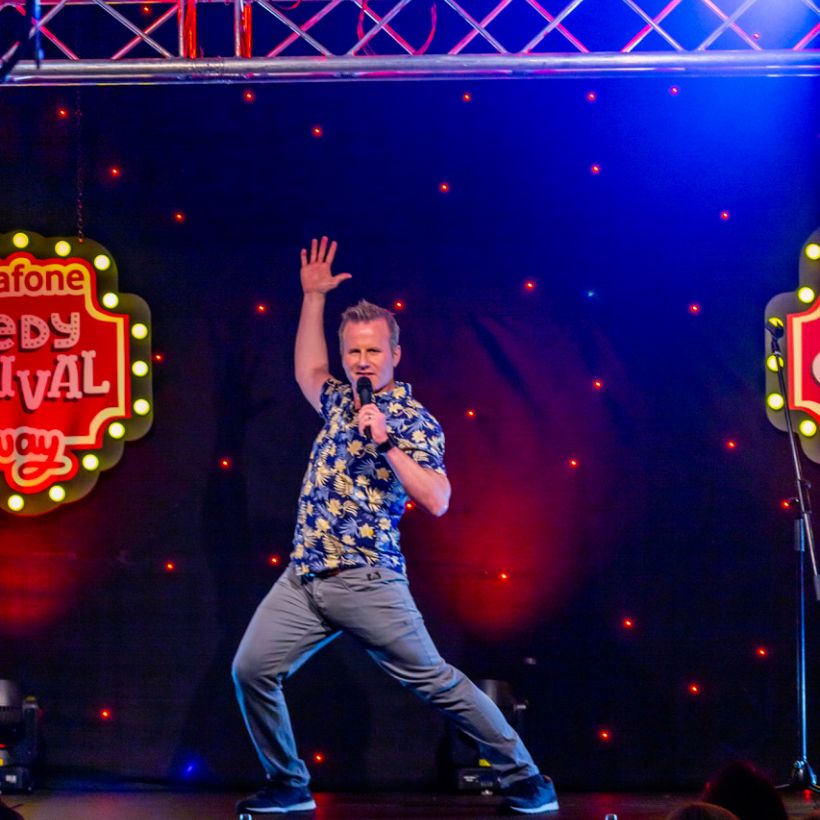 COMEDY KARLNIVAL WITH TOM O'MAHONY, JO CAULFIELD & MORE
Oct 6 // Róisín Dubh // BUY TICKETS
Popular comedian Tom O'Mahony arrives on stage at the Róisín Dubh on October 6th, one of the busiest Irish headline acts on the circuit playing every major festival and club here and abroad. With Tom comes the talented Jo Caulfield, known for her wit and wicked sense of humor, Jo can be regularly seen headlining Ireland's biggest and best comedy clubs. With this lot and more on stage the laughs will come fast and often.
COMEDY KARLNIVAL WITH COLIN GEDDIS, BARRY CASTAGNOLA & MORE
Oct 13 // Rósín Dubh // BUY TICKETS
Colin Geddis is on the forefront of Northern Irish comedy, creating his own scene with thousands of fans all over Ireland the UK. He also hosts the popular Podcast "The General Banter Podcast" which has gained millions of downloads across the globe. Joining him on stage is the fantastic storyteller Barry Castagnola who'll bring you along in some crazy and exciting tales of his hectic life. You'll have yourself a hysterically funny evening with this lineup.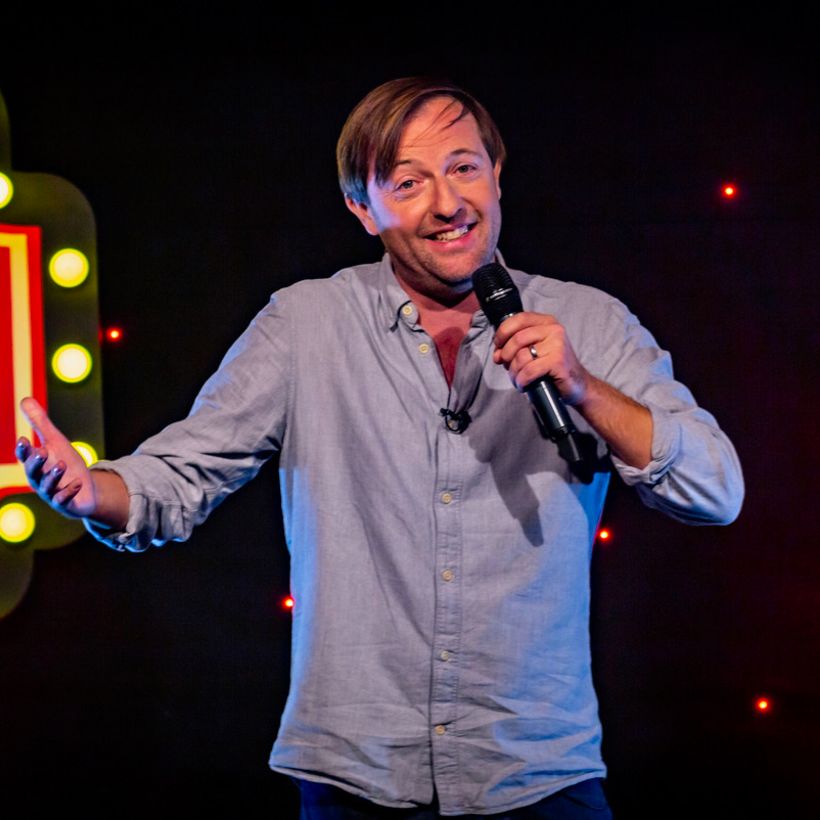 COMEDY KARLNIVAL WITH ANDREW MAXWELL, LEO KEARSE & MORE
Oct 20 // Rósín Dubh // BUY TICKETS
Andrew Maxwell is one comedian who remains on top of his game, renowned for his cutting edge comedy and intrepid social commentary. Andrew takes to the stage to entertain the audience with his killer punch-lines and relaxed delivery style. Also taking to the stage is Scottish comedian Leo Kearse, who is part of the new wave of raw, bold, American-inspired comedians taking the big comedy clubs by storm with incredible dark humour. The talent of this lot with have you doubling over in unending laughter.
COMEDY KARLNIVAL (IN LIMERICK) WITH ANDREW MAXWELL, LISA CASEY & STEPHEN RYAN
Oct 22 // 1314 Thirteen Fourteen at Jerry Flannery's Bar // BUY TICKETS
Can't make it to any of their Galway shows? Don't worry, for one night only Rósín Dubh presents Comedy KARLnival in Limerick City at the popular Jerry Flannery's Bar. Andrew Maxwell returns to the stage to entertain his audiences with clever humour. Irish comedian of the year 2017/ 2018 Lisa Casey will be performing her first gig in two years! Stephen Ryan will also take to the Limerick stage, the regular headliner on the Irish comedy circuit will amuse and delight the crowd with his tricksy wordplay and charm.