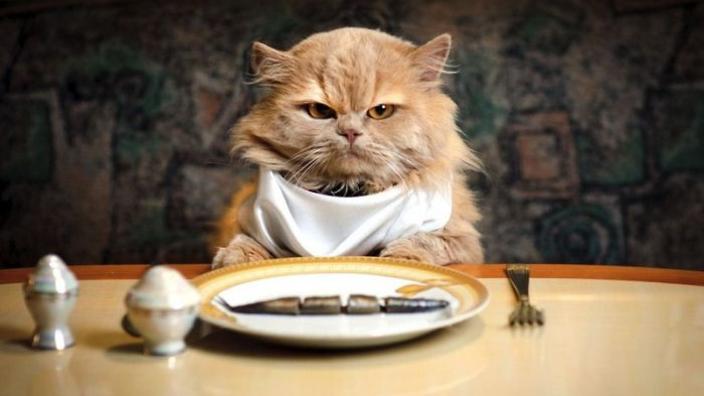 How to avoid the hangry this season
Don't Make Me Hangry – You Wouldn't Like Me When I'm Hangry… Hell hath no fury like a hangry human!

And at this time of year, by the time we get back home from work – in the dark, soaked and freezing having fought with Galway's every-worsening traffic, the hanger is a real possibility around an empty dinnertable.
So I've gone through the most popular tips I give my clients to tame their inner Hangry Hulk at dinnertime and picked out the ones that work best.
Hanger… begone!
1. Always make extra
If you spend an hour or two over a hot stove making a tasty dinner, chances are you won't want to do the same thing again the next day if you can avoid it. As a good friend of mine (and a Unislim leader) Sharon once said "Why cook enough spuds for one day when you can cook them for 3, in the same amount of time". So always throw on a bit extra for the fridge when you're cooking dinner. With spuds, you can always roast them the next day. And you can through extra veg into a soup, so it won't get wasted. I had a friend in school who used to have full roast dinner sandwiches every Monday – gravy included – so leftovers for lunch the next day are a winner too.
2. Don't underestimate the humble soup'n'sandwich
Dinner doesn't have to be complicated, or long-winded, or even served on a plate! Always have some soup in the freezer (preferably homemade, but a good-quality shop bought soup is fine too) that you can throw in the microwave. Use a decent wholemeal bread, a protein source and some salad in the sandwich and that's your dinner sorted.
3. Have a well-stocked freezer and store cupboard
Now that doesn't mean batch-cooking like your life depends on it. But keep an eye out in the shops for healthy options that you can throw in the freezer for hangermergencies (now there's a word!) A few of my favouites are Aldi's "Four Seasons" range. If you heat the Rice and Bean Stir Fry pack and crack an egg over it, it's like egg fried rice – delicious! Also, my good friend and fantastic chef Donna (blog "A Cookbook Collection") made a delicious soup recipe using two – yes two – store-cupboard staples, that takes about 20 mins to make and is packed full of protein and fibre, and is prefect for winter evenings:
Two-ingredient protein tomato soup
• 1x 400g tin chopped tomatoes
• 1x 400g tin of haricot/cannellini beans
• 400ml hot chicken or veg stock
• 1 tsp onion powder/granules
• .5 tsp garlic powder
• .5 tsp celery salt or .25 reg salt
• 1 tsp dried oregano
• 1 tsp smoked paprika
• A pinch of chilli powder
• .5 tsp Pepper
Put everything except beans into a pot, bring to boil then cover and simmer for 15 mins. Add the beans and simmer for another 10 mins. Taste for seasoning and add more spice or salt as needed. Add a pinch of sugar if tomatoes are acidic.
4. Always have eggs
If we've learned nothing else from the O'Donovan brothers, it's that eggs are the bomb. They are a fantastic protein source, and it is relatively easy to source good-quality, organic eggs in your local supermarket. As the lads say, you can have "Omelets, scrambled eggs, poached eggs, boiled eggs, baked eggs, or frittata". With eggs, you'll always be able to whip up a quick and family-friendly meal without too much hassle.
5. Don't be afraid to be boring
These days, with all the cookery shows on telly and myriad #foodporn on social media, it's easy to get caught up into thinking that every meal needs to be "aaaa-maaazing". But real life doesn't work like that, so don't be afraid to be boring! Have a system in place that suits your lifestyle and household. You can repeat it weekly and not get too bogged down with endless menu choices and decision-making. So unleash your inner nerd, get a wipeable weekly chart and get your planning session ON
6. If you're eating out, eat until you feel sated, not bloated
At this time of year and for the coming weeks, we may end up eating out more than usual with office lunches and parties, meals out with friends and social get-togethers. So make sure you have a plan in place to avoid feeding the hangry beast to bursting point! If you're eating out, have an idea beforehand of what the restaurant offers by checking their menu online. Or opt for baked potatoes instead of mash. Try savour and enjoy the main part of the meal (usually the fish or meat) with some salad or veg first. And don't be afraid to leave food on your plate, or ask for a takeaway bag.
7. That "3pm slump" they talk about on the radio is real
And instead of trying to kick-start yourself with a coffee or a cuppa, a good snack will serve you better, and will also help avoid you make non-hangry choices when you get home at dinnertime. A few good options are yoghurt with some fruit, oat cakes or apple with nut butter, or a banana and some nuts. That way, you won't be ravenous by the time you get home and you'll have some time to get a decent dinner together.
8. Jump on the bandwagon and get yourself a slow-cooker
They are all the rage these days, and it's easy to see why. You simply prep whatever meat, veg and spices/herbs you needs, stick 'em in the slowcooker in the morning and your dinner will be ready for you when you get home. If you don't feel comfortable leaving the house with it on, let it run overnight instead. There are loads of recipes online, and even a support group – I mean, ideas group – on Facebook for lovers of slowcookers.
So there you have it – some simple tips on how to keep the Hanger at bay, so you can be more like Bruce and less like The Hulk this dinnertime.

Big thanks to Carrie Small Plate Health and Fitness for the article! Check out more nutrition tips, personal training options and group style bootcamps on her website or social media!