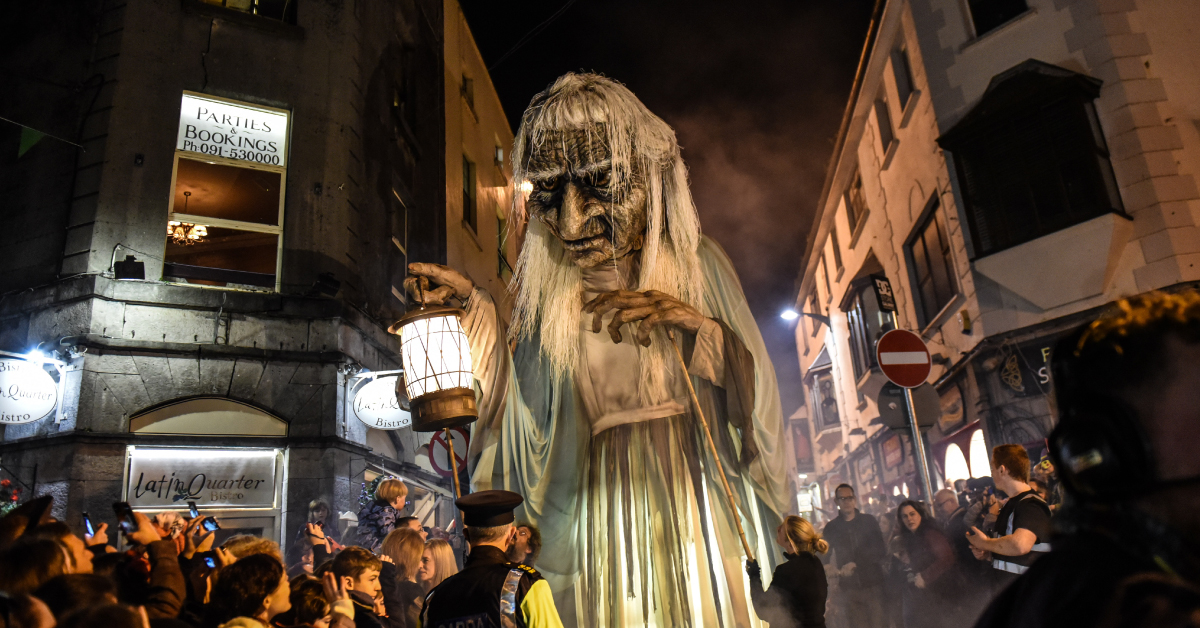 HALLOWEEN FUN FOR THE GROWN UPS
It's always a disappointing time when you realise you're too old to head out Trick or Treating… apparently people don't like it when grown men show up with a pillowcase over their head asking for sweets? If you missed the memo too or you like your spooky shenanigans with a side of maturity, there's plenty of haunting happenings taking place throughout the city for the adults amongst us. From murder mysteries and costume parties to virtual realities and scary movies, we've got you covered for this Halloween…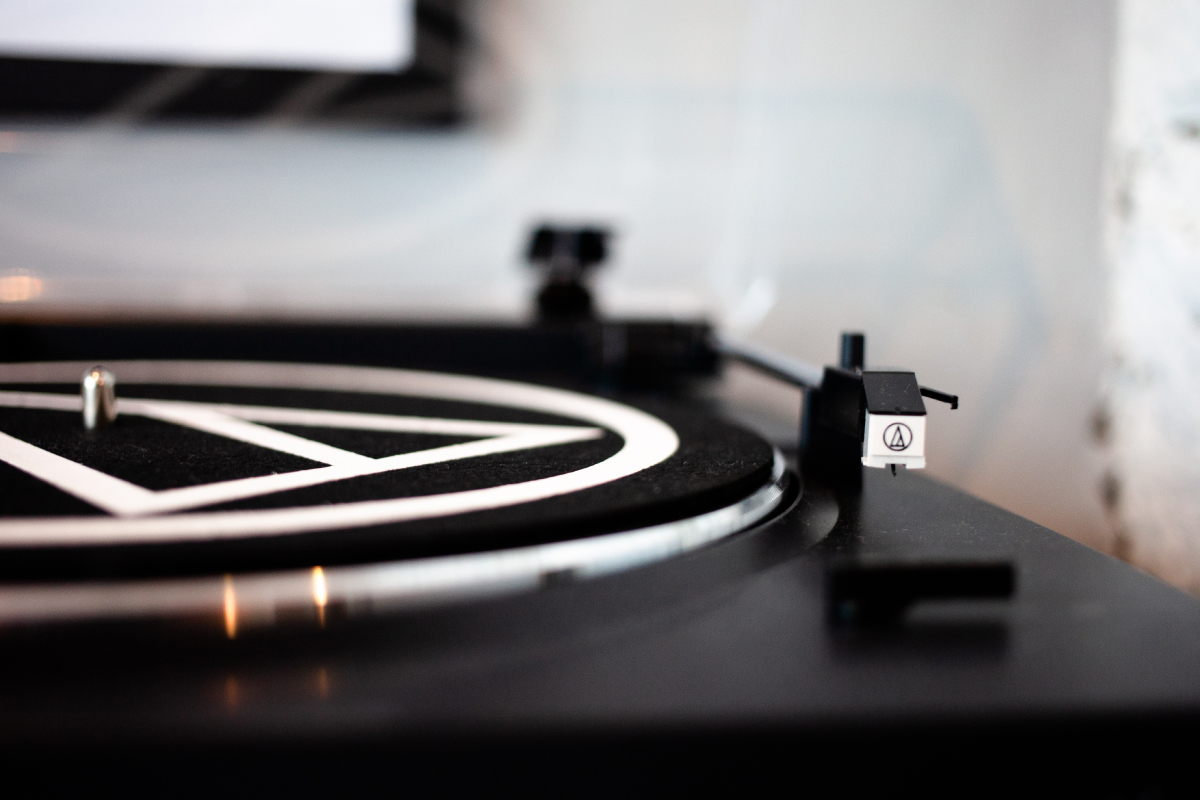 PLEASURE: 'A RIPPLE IN TIME'
Galway's own record and coffee shop, Pleasure, is holding its very first out-of-shop event with a Halloween party! In two rooms, all night long you'll find the very best of Galway's up-and-coming talent, along with Roo Honeychild headlining the intimate techno room, and R.Kitt taking over the larger room for all things house and disco. If you're looking for something new this Halloween, this is the place to be… but where is it you ask? A Secret Location in the city, only to be announced in the days leading up to the event! Spooky or what?
Undisclosed location // more here
MACNAS
Although this falls on 27 October, it is a Hallowe'en event that's been a staple of Galway's culture for years. Taking on the theme of 'Danse Macabre', the population of Galway and beyond come out in their masses to see the spectacular spooky show, with amazing lights, fire and performers, we can't put into words how exciting the spectacle will be – be sure to go early and nab yourself a hot choc and a good spot on the streets for your viewing pleasure!
All around the streets of the city // more here
BUSKER BROWNES
With a motto of 'Eat, Drink… and be SCARY' this Halloween, Busker Browne's are giving all of us trick-or-treaters a reason to party. Creep, crawl or fly to one of our favourite late bars, where they're pulling out all the stops this Hallow's Eve with a bunch of spot prizes, and not just that, but get your pint money handed to you on the night with €500 worth of cash prizes being given to the best dressed amongst the masses. Nab yourself some spooky snaps with their photographer to make sure it's a night to remember and enjoy some haunting tunes from the Superfreaks.
5 Cross Street Upper // more here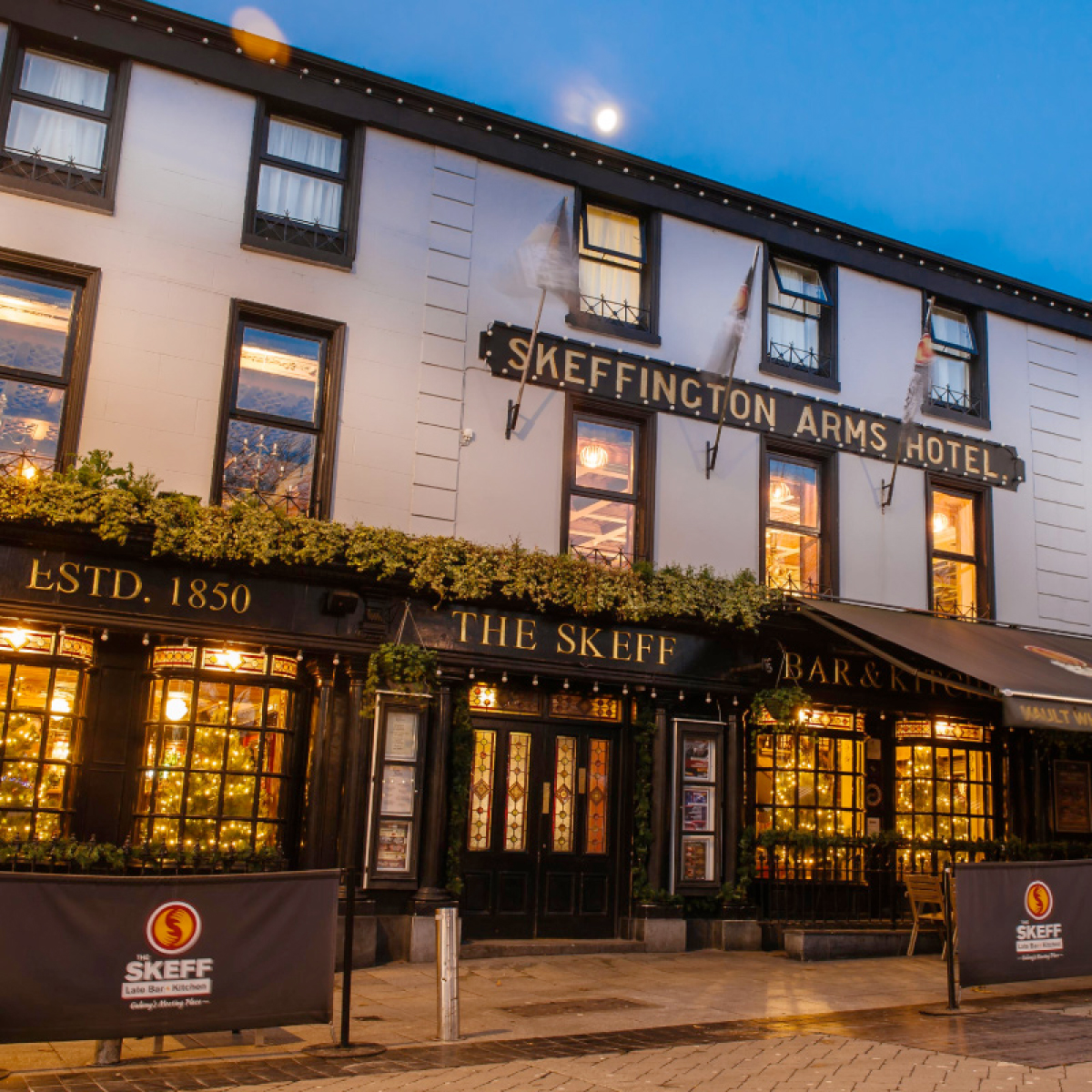 THE SKEFF
On 26, 27 and 31 October, the Skeff will transform into a home away from home for all you ghoul and goblin-loving people. With ZomBae cocktails, live music and DJs until late, it's set to be hauntingly brilliant. Dust off that mask and dig out your trustee Halloween costume because on 26 October, you'll be in with the chance of winning €150 or a bar tab to the value of €50 for Best Fancy Dress. On the bank holiday Sunday, the Skeff will host a Macnas Afterparty from 7pm and on Halloween itself, there'll be a performance of Thriller from GUMS and José Cuervo Especial drink promotions – so make sure to pop by for a spell.
27 Eyre Square // more here
VR WORLD
If you thought it would take more than 30 mins to get yourself terrified, you were so, so wrong. Up until Hallowe'en itself, VR World is giving the masses a chance to withstand 30 minutes of a VR Horror Experience. Similar to a haunted house, yet way more immersive, once you put on that virtual reality headset, a whole lot of horrifying experiences await you. You'll be going head to head with Pennywise, wandering through a haunted manor, surveying a seance or playing a visually stimulating horror game in Paranormal Activity.
Unit 1A Liosban Business Park, Tuam Road // more here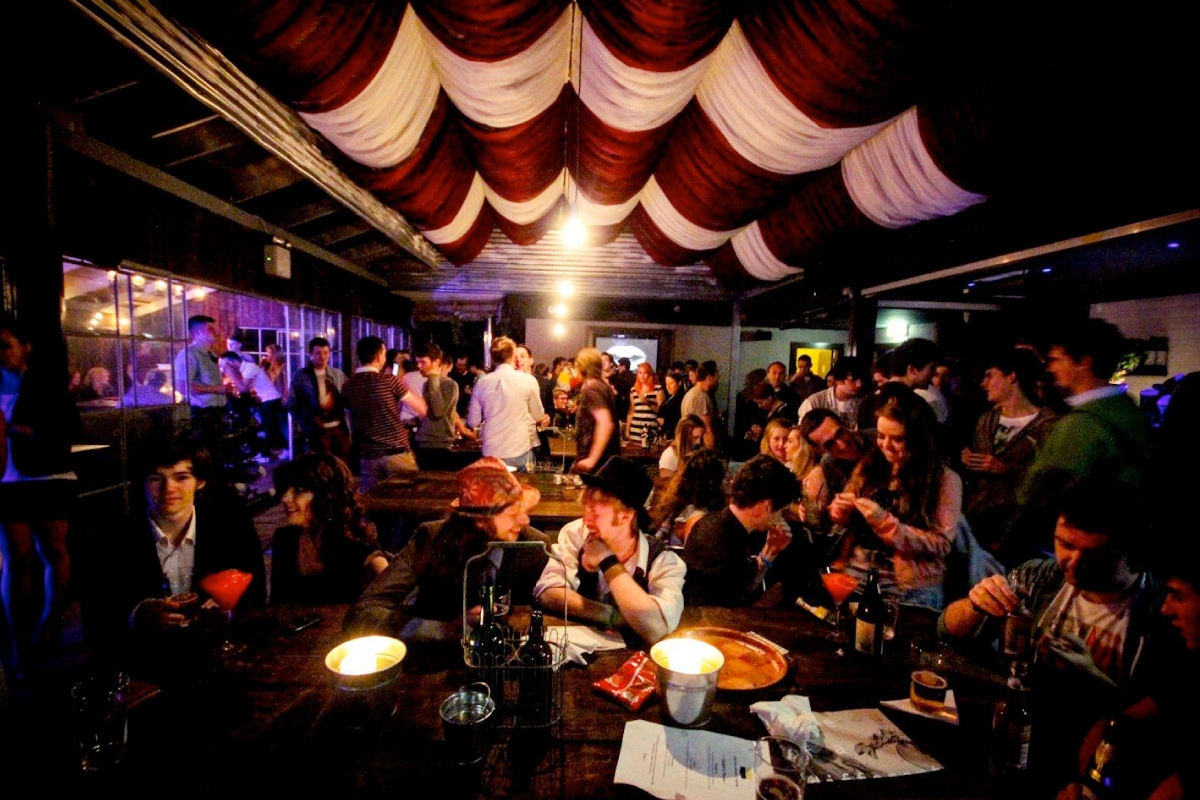 ELECTRIC
Don't worry – this party is during the bank hols, so no need to pull a sickie the next day in work (not that you were going to anyway…). Electric are having a whopper Halloween celebration on the 26 October, but what's so whopper about it you ask? Well, it's time to break out the face paints and wigs – there's a €666 prize for the best fancy dress! The tunes will be provided by Boujee on the main floor, with Paddy Hogan on the Rooftop & UFO Club! Now, where did I put my fake blood…
36 Upper Abbeygate Street // more here
COOKE'S RESTAURANT
On October 26, Cooke's Restaurant are cordially inviting you to Dracula's birthday bash for a thrilling three-course meal and a murder mystery game you won't want to miss in a hurry this Halloween season. During Terror in Transylvania, you'll be treated to a night away from mere mortals during which one party-goer will end up in a grave they have dug for themselves, while others seek out the culprit in their midst. This complex night will unite souls to solve a mystery that will leave you spellbound.
28 Abbeygate Street Upper // more here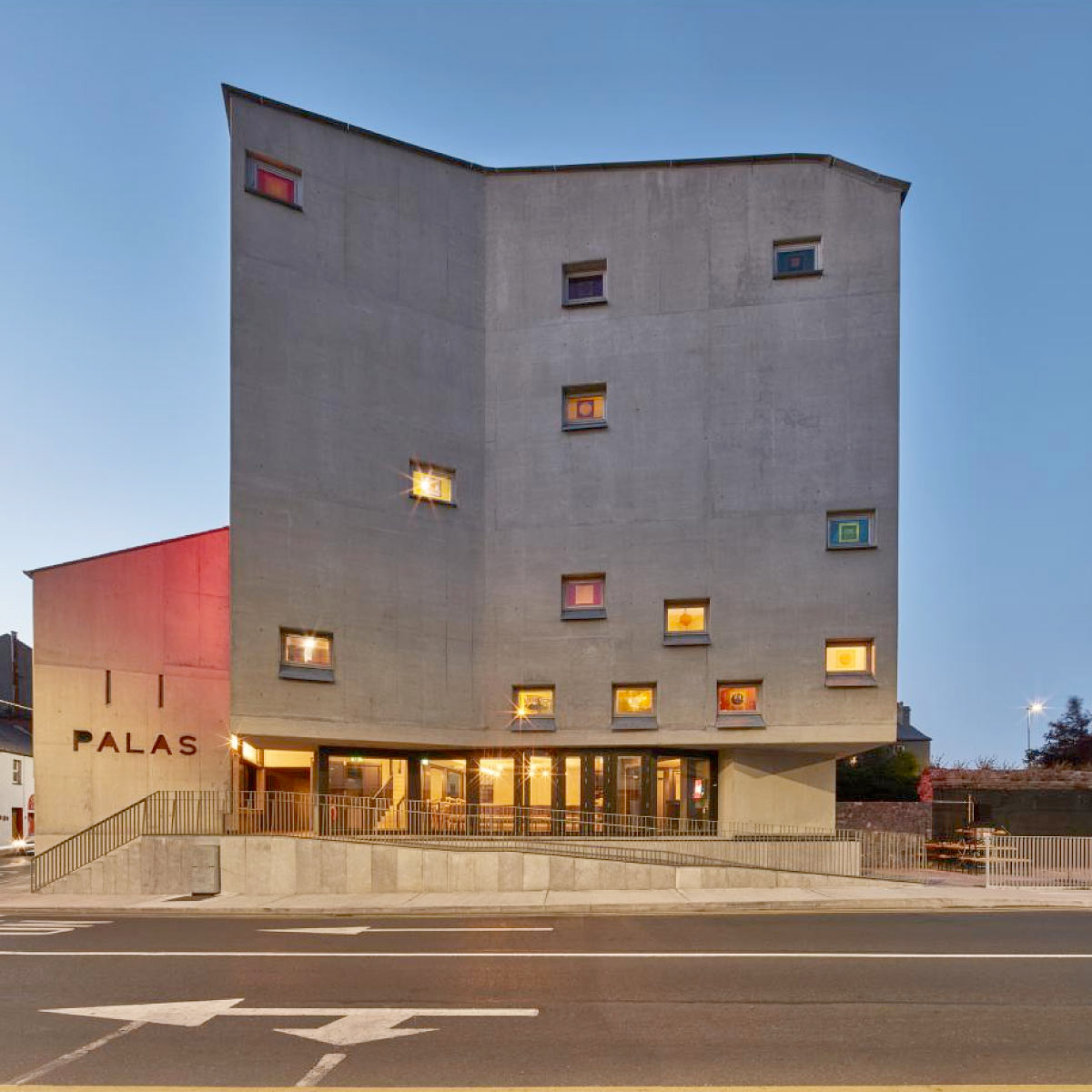 PÁLÁS
Always making the most of every holiday, Pálás cinema are serving up some cinematic classics in the run up to Old Hallow's Eve. With a screening of The Shining taking place on October 22, everything from American Psycho to Hocus Pocus will be screened from October 26-31. Mixed in with the movie madness is Tim Burton's Frankenweenie, during which the folks at Pálás invite you and your pooch to come along in fancy dress for the occasion – you might even be in with a chance of winning some quality prizes. Spooktacular!
15 Merchant's Road Lower // more here
MASSIMO
Spend your Halloween night drinking and dancing until the small hours in the Westend's Massimo. Flash and Guboo will be on the decks churning out the very best house and disco hits all night long and did we mention there'll be some seriously tempting drink deals? €6 cocktails, €5 Jagerbombs and €5 vodka/Jameson/gin and dash? We'll take the lot. Needless to say, fancy dress is essential – it'll even get you a free shot, so make sure to go all out with the fake blood and false teeth!
10 William Street West // more here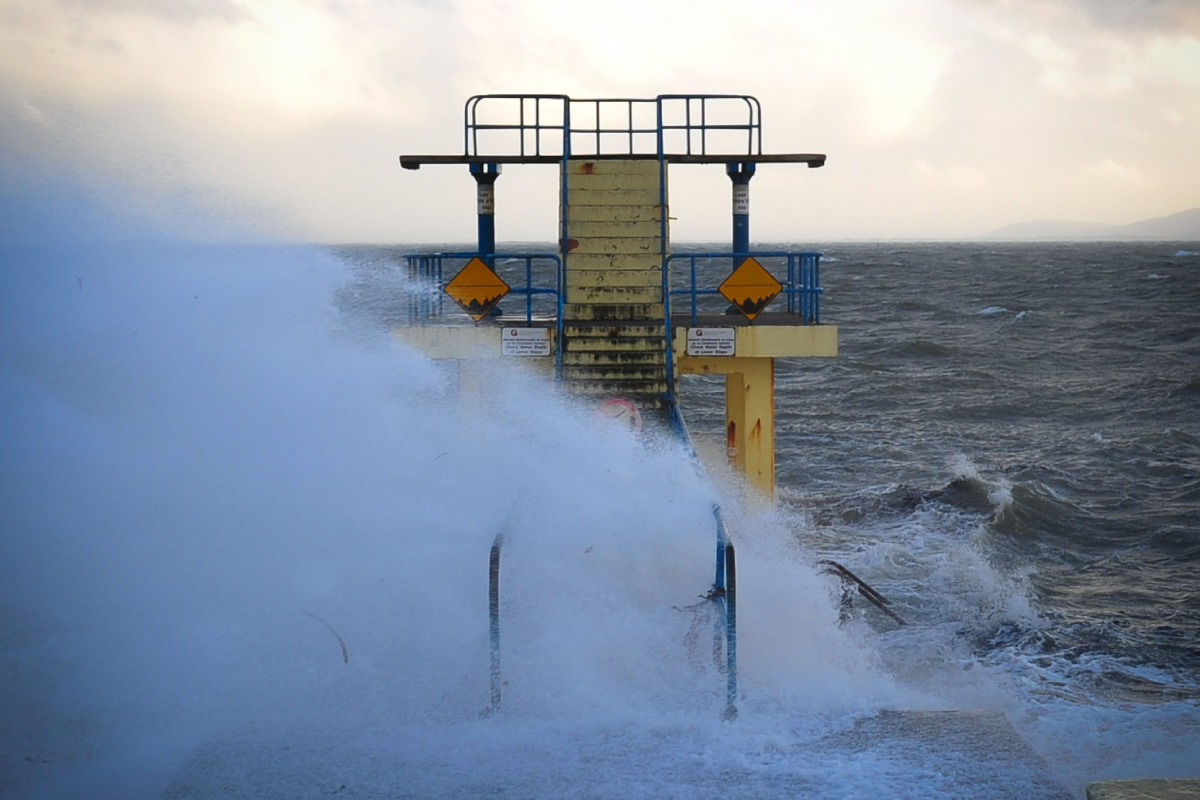 COMEDIANS SEA SWIM FOR COPE
On October 26, join some well-known faces of the Comedy Carnival as they dive off Blackrock to raise awareness (and funds) for COPE, a charity who support some of the most vulnerable men, women and children from homelessness, domestic abuse and more here in Galway. Late night host Karl Spain will be providing live commentary throughout the whole event, so hopefully your laughter will help to keep your warm!
Blackrock Diving Tower, Salthill // more here
DUNGEONS AND DONUTS: GAME-A-THON
Returning for its fifth year on October 26, Dungeons and Donuts will be hosting 25 hours of gaming activities with a theme of 'Undead or Alive'. Dust off your finest zombie, werewolf, mummy, demon or ghost costumes to help raise some funds for Cancer Care West. There'll be an Undead table quiz, a late night fancy dress mysterium and the GoNuts for Gaming podcast will be recording, where you can take on Jerry and Mark in your chosen gaming subject to win vouchers, games and more!

The Bridge Mills, Mill Street // more here