Ground & Co celebrates successful first year in Galway
When Kevin Nugent opened Mr Waffle in 2010, Galway's food scene was in a very different place. As we all became mad for food, he wanted to try something new, putting a real focus on fresh food, with an in-house bakery to match — and so last year, Ground & Co in Salthill was born.
Like any new business venture, it was a huge leap of faith — but Ground & Co have come a long way in just 12 months, become a top favourite for locals, and doesn't it feel a bit like they've always been there?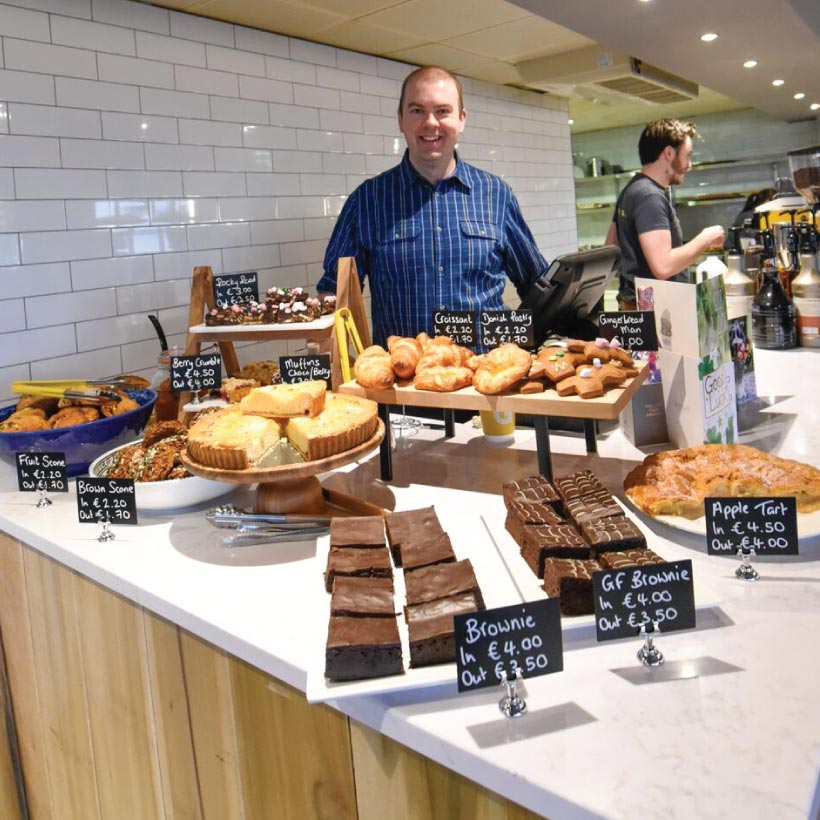 "When I started planning this, I had a three year projection — in our first twelve months, we've exceeded what we planned to do in year three," Kevin says, which is a testament to the quality of the food, the level of service, and the great location. "That is amazing looking back, but the best moment was getting the keys to the space in December of last year. I had worked so hard getting [that location], and I put so much on the line to get it. It was such a nice moment to get the keys in hand."
After getting the keys to the café space, Kevin, along with friends, family and a construction crew, renovated and refitted the entire space in just a week, re-imagining it and turning it into Ground & Co. During that time, the Ground & Co team went through extensive training to deliver the experience Kevin had in mind. Delivering high-quality coffee, reliably delicious food, quick and friendly service, and creating a welcoming space were hugely important from the beginning, and are all part of what has made Ground & Co such a success in their first year, when many businesses struggle.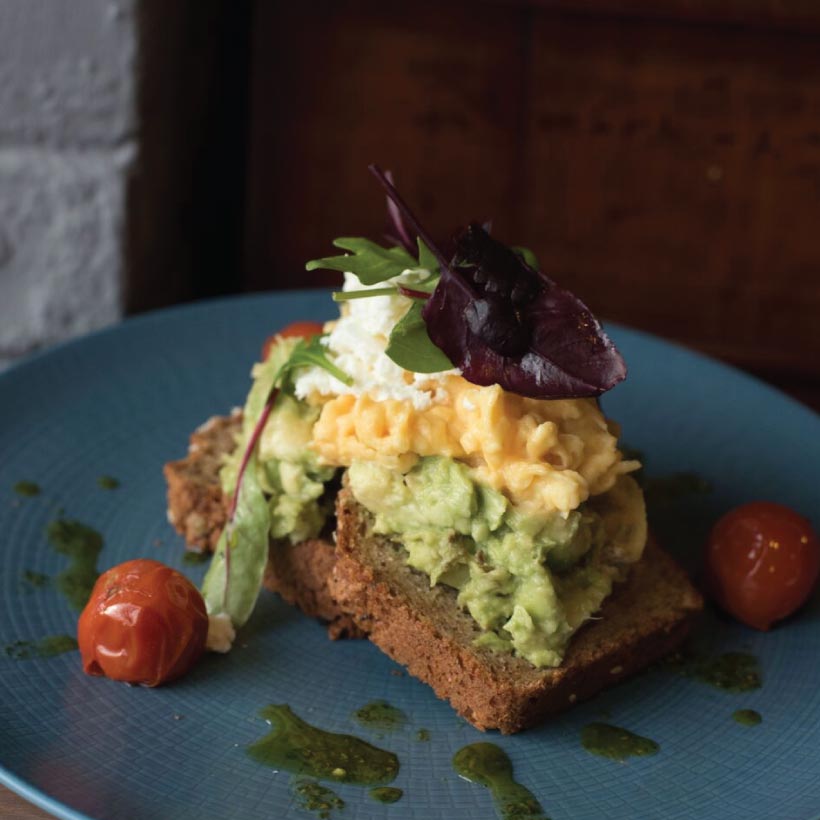 A year on, Ground & Co are flying it. They're beloved for their delicious sweet treats and wholesome bakes all made in-house (just as Kevin had imagined from the start!) as well as their healthy lunches and delicious brunch spread. It's a cosy spot where you can always expect to see a few friendly faces, from their skilled baristas to familiar faces from town. Ground & Co is especially popular for family lunches, or a warm-up after a brisk stroll along the Promenade. It's a place where people to go to chat, relax, enjoy time with family, and fuel up (especially on caffeine, as their coffee is A1!).
Just a few months ago, Ground & Co issued a second location in Knocknacarra affectionately called baby Ground. Kevin was approached with the opportunity and although it wasn't a planned development, and he more than had his hands full with two busy locations, he jumped into it with the help and support of his staff. Ground & Co in Knocknacarra is smaller, but they have the same delicious food and coffee available for sit-down or an easy takeaway. It's on Shangort Road beside Joyce's Supermarket which makes it very handy for anyone that side of town.
Of course we couldn't let Kevin escape a chat without sussing out his favourite Ground & Co menu items. The chicken burger came out tops, just from his excitement about it, and the smashed avocado breakfast for brunch and goat's cheese salad at lunchtime were also favourites for him. That's to say nothing of the cakes…
"For the year that we've had, we want to thank our staff and customers who have made it possible," Kevin said. Happy first birthday to Ground & Co; we look forward to seeing (and eating) more from you in years to come!