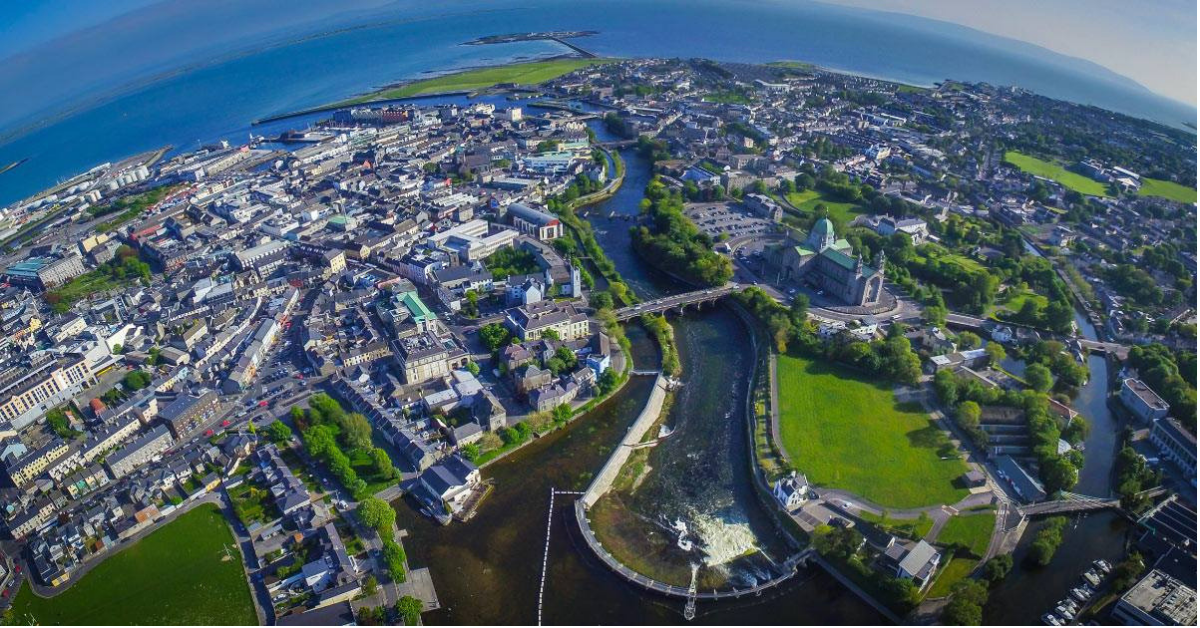 Green Bites: Eco-friendly and sustainable places to eat in Galway
Sustainability is on everyone's minds at the moment, so we're calling out ten eco-friendly eateries in Galway. These restaurants and cafés go that extra mile to sustainably run a business, provide gorgeous food and benefit the local area economically and socially!
Sustainability means to last forever, environmentally, economically, and socially. In the following guide, you'll find food businesses that, of course, are "green" and ethical, but who are socially sustainable in their relationships with staff, customers, neighbouring businesses and local charities.
By using recyclable and compostable packaging as much as possible, nurturing relationships with local farmers and producers, and maintaining a mutual relationship of respect and appreciation for local businesses and staff, the following restaurants are some of the most admirable in Galway.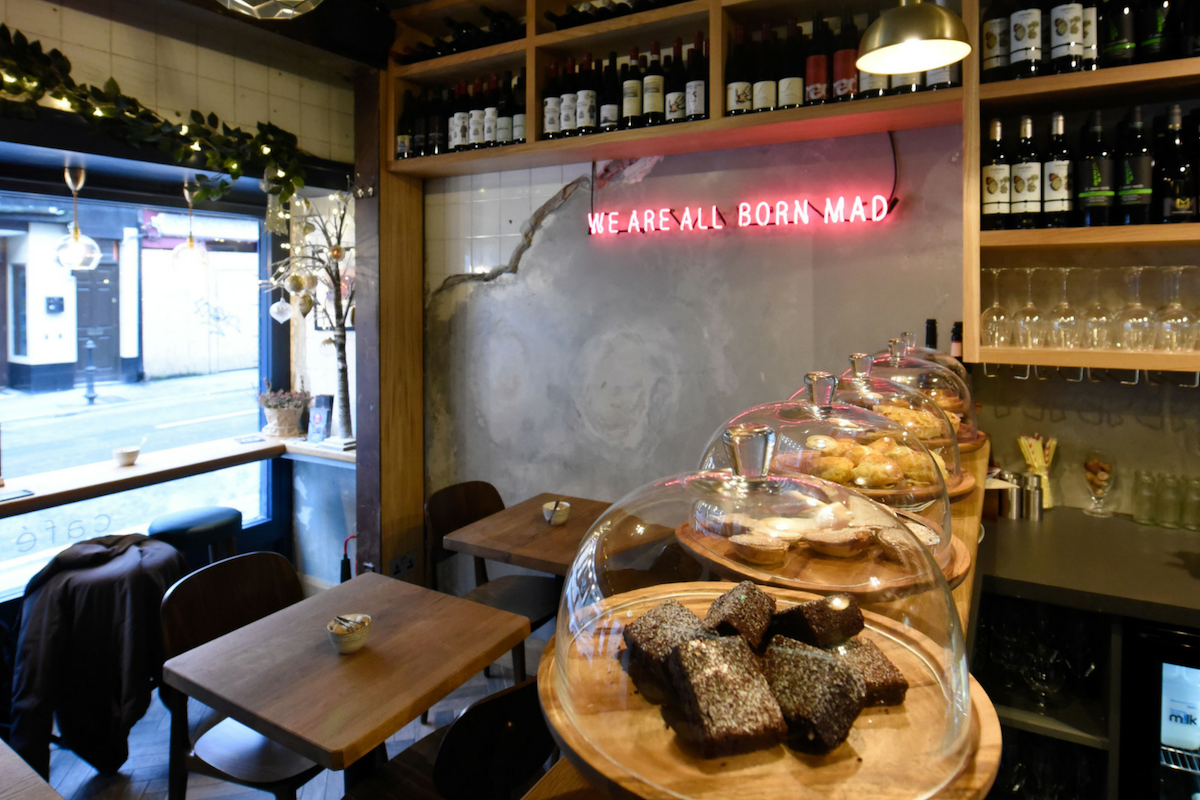 Tartare Café and Wine Bar
From the renowned pink neon "BORN TO BE MAD" sign to their Instagram-able coffees, Tartare is an ideal spot for a stylish, and ethical bite! Tartare's sustainability extends from their use of ethical producers, local and organic food and extensive wine menu, to their packaging!
Husband and wife team JP and Drigín work hand in hand with local farmers to create small diverse menus with some of the very best Irish ingredients. You can sit back and indulge, while Organic, Biodynamic & Natural wines and local artwork border the concrete walls around you.
Just passing by? All the packaging at Tartare, including coffee cups and napkins are compostable. So, you can enjoy your take away artisan roasted coffee without the guilt! However, if you want to go a step further, Tartare offer a discount if you bring in your own cup.
56 Lower Dominick Street, Galway's Westend // more here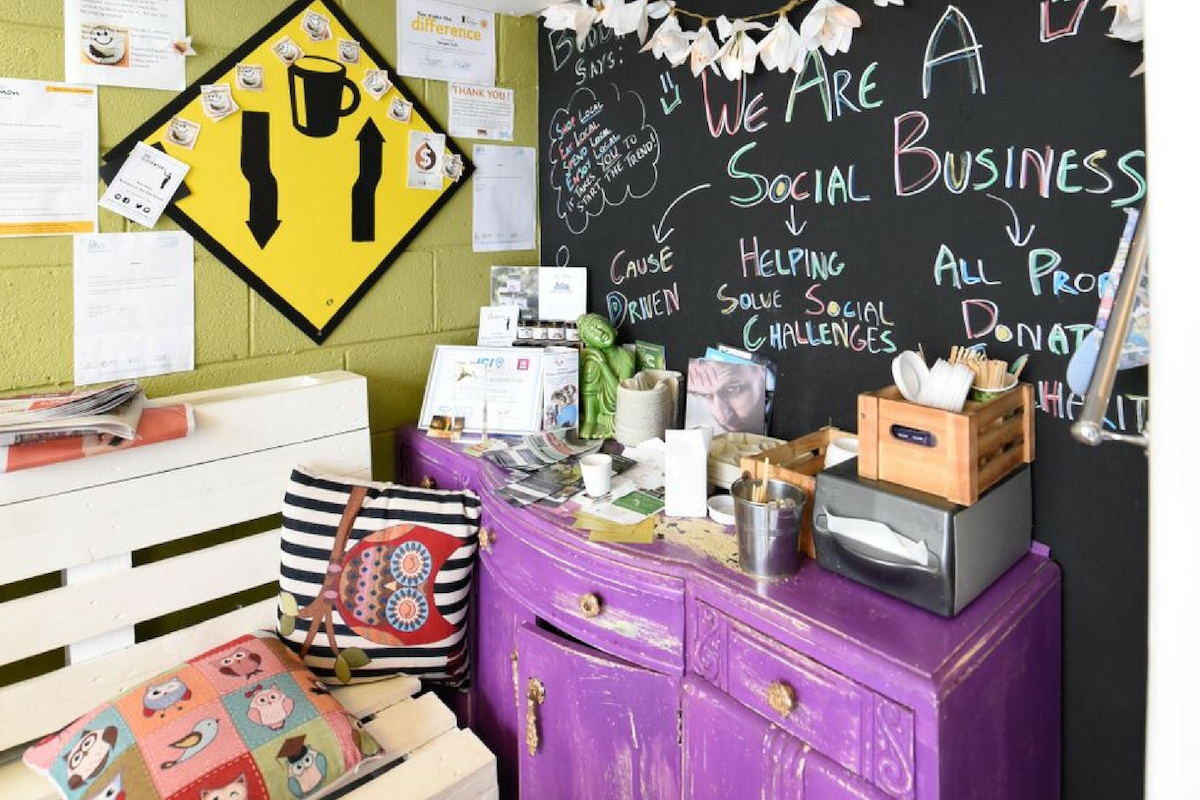 Café Temple
Café Temple is a café for the people. From the meals they serve to the decor to the benefits it provides the community, this café radiates sustainability!
The team at Café Temple pride themselves on using fresh, organic and local ingredients, sourcing organic, fair trade tea and coffee, and working with local suppliers to source the freshest, highest quality ingredients.
Everything at Temple is upcycled. From the cutlery door handles to the ladle toilet roll holder, innovative ways to upcycle permeates the homely café. With the Wall of Inspiration and hanging pegs along the walls, Temple Café is patched with mindful quotes, children's colourings and skilled drawings and paintings. The customer is literally invited to become part of the café and leave their mark.
Café Temple uses a social and ethical business model which gives back to the local community. All profits are given back to local charities. The aim of Temple is to support local suppliers and in turn local charities when you come in and support their local business. Temple also offers a 'suspended coffees' idea, where customers can purchase additional coffees that are 'suspended' and can be used by someone who may not have the funds to pay for a hot beverage themselves.
Truly, a café for the people. Augustine Street, Galway // more here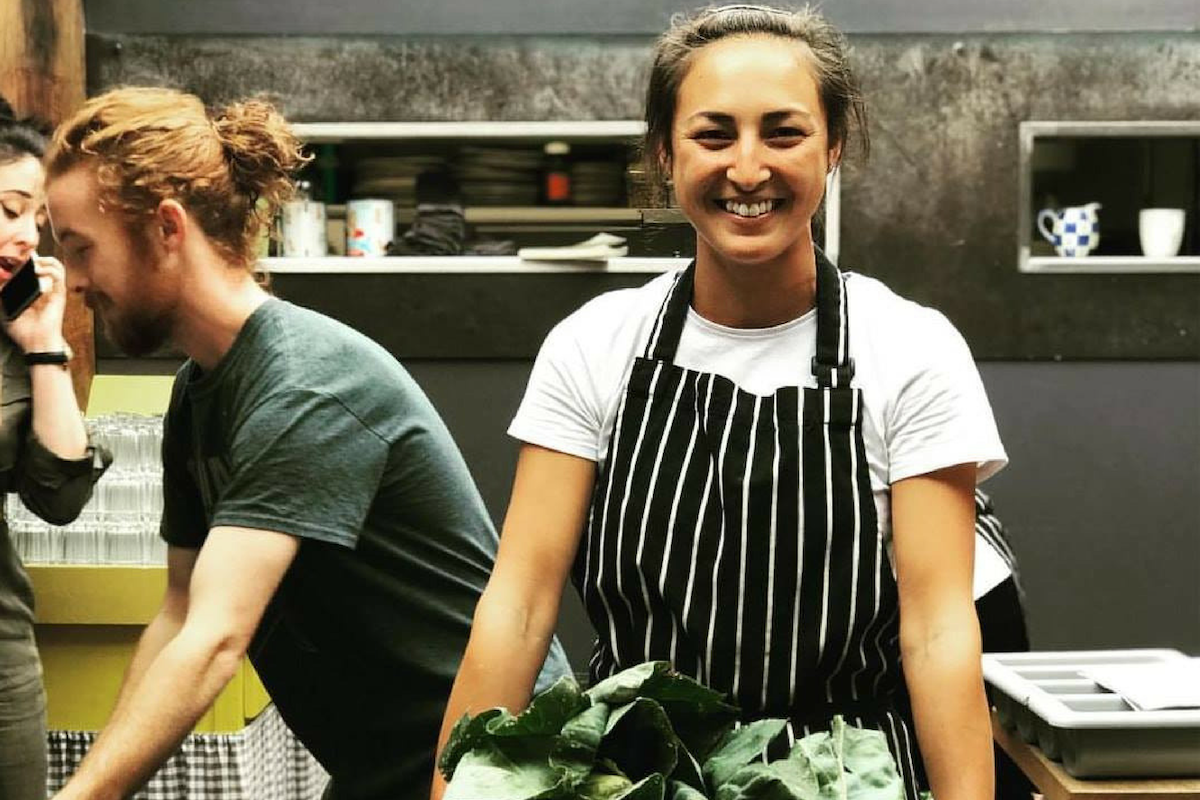 Kai
The philosophy at Kai Café and Restaurant is very simple. Sustainability is at the heart of their food practices, waste policies and their people!
Head Chef Jessica and her team source fresh, organic produce from local suppliers to create menus that burst with flavour, texture and colour. Kai's menu changes daily dependent on what is fresh and in stock from local suppliers. At Kai, small, adaptable menus are key! Along with the menu, the seasonal freshness of Kai extends to the décor of the casual gourmet restaurant. As of now, the warm, autumn glow of baby pumpkins and firefly lights in mason jars embellish the rustic walls.
Kai divert 100% of its waste from landfill. 75% of waste is recycled or reused and the other 25%, the "Grey Bin Waste" that usually ends up in a landfill, is brought to a 'Solid Recovered Fuel facility' where it is converted into energy at an Irish Waste to Energy plant.
But really, it's people that makes Kai one of Galway's best.! Nurturing their relationships with local farmers and producers, their staff members, and their customers, Kai make sure people are heard, made to feel important and that their hard work and talents are appreciated! Just check out the chalk board above the kitchen where the Chef's names are written. Kai Restaurant is fresh, local, ethical, and the taste is just divine!
20 Sea Road, Galway's Westend // more here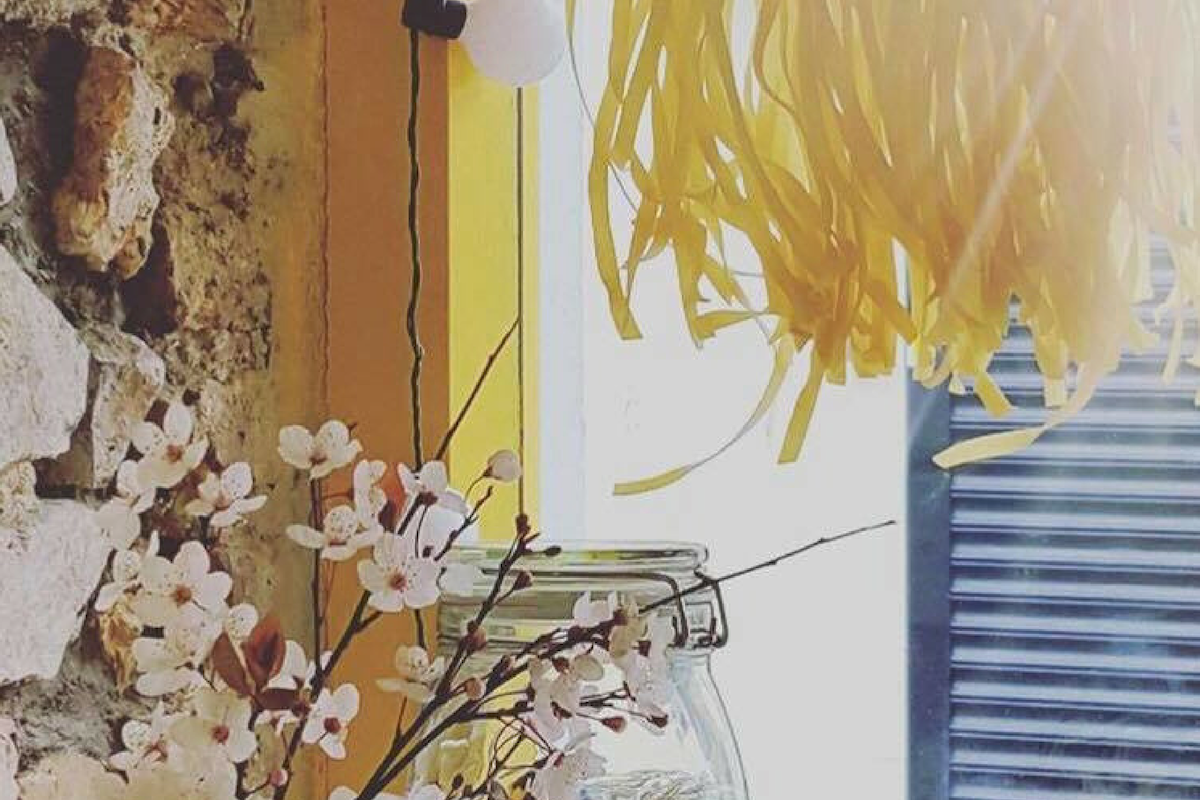 The Pasta Factory Restaurant
The Pasta Factory is a cheerful, sustainable eatery who have put down their roots in the heart of Galway. At the Pasta Factory, you will find fresh, local, homemade food with compostable and biodegradable takeaway packaging. This small, bright restaurant has taken sustainability to a whole new level with their EDIBLE PLATES! Along with having an extra nibble after your pasta extravaganza, these edible, wheat & bran plates mean that there's no need for disposing of ceramics that cannot be recycled if dropped/knocked over. At the Pasta Factory, you are served fresh, homemade pastas with a new, seasonal menu every week. You can also taste local coffee brands and homemade cheesecakes. The feeling of freshness at the Pasta Factory is all around, from the tagliatelle that is hung to dry and the fresh veg that's laid out on sideboards along the walls of the eatery. Under the sunny, yellow roof of the Pasta Factory you are always welcome. A little sun beam planted on Mary Street.
13 Mary Street, Galway City // more here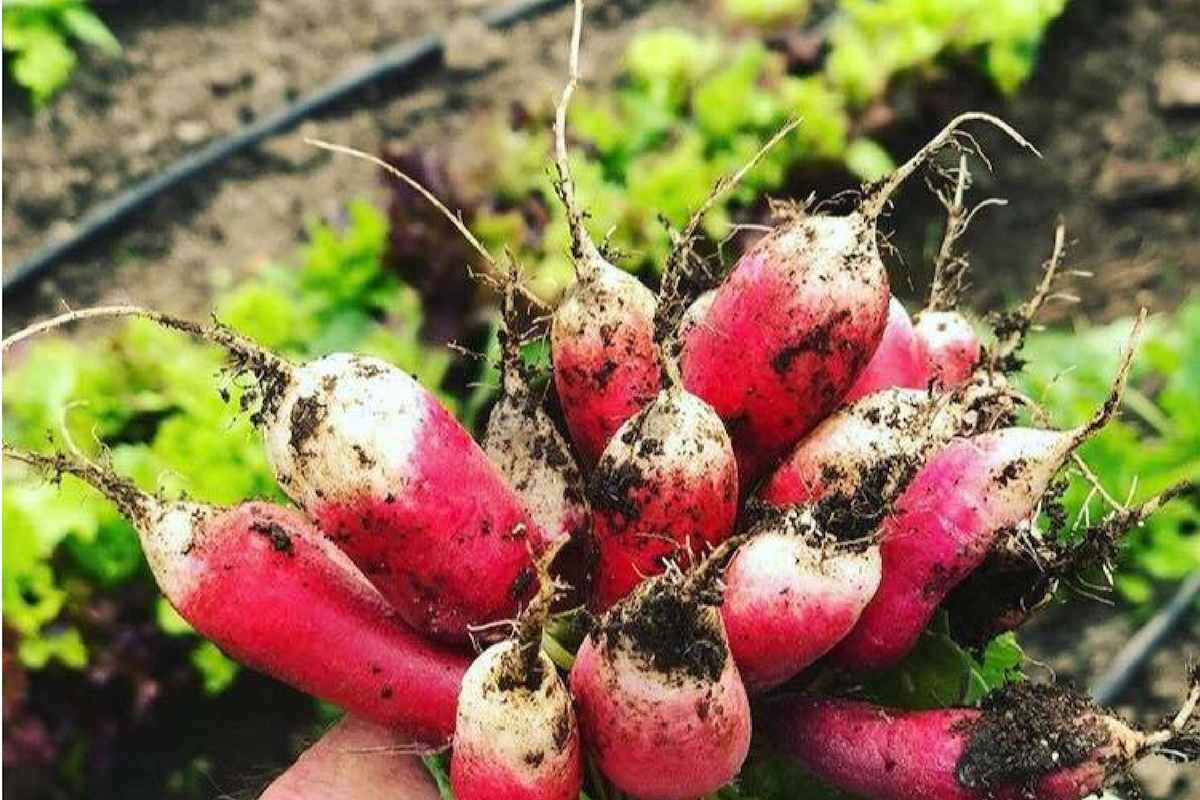 Dela Restaurant
Self-sustaining and natural, Dela Restaurant was shaped by family and tradition.
While traveling a few years back, Joe and Margaret fell in love with Swedish and Scandinavian traditions of catering and hospitality which included outdoor eating, 90% organic, simple and good food. It was here that their idea for a natural and self-sustainable restaurant sprouted, and Dela was born. The word Dela means 'to share' in Swedish, or 'to have in common'. This concept formed the foundation on which Dela was created.
Joe and Margaret grow as much food for Dela as they can in their polytunnel in their home town of Moycullen. They were only one generation removed from their parents who grew their own food in a small patch of the back garden. They realized, if they don't continue the tradition, its stops with them. So in a polytunnel about 4 times the size of Dela Restaurant, the pair began to plan their crops. With the help of their like-minded staff, Joe and Margaret sow seeds, repot seedlings and harvest anything that's ready. Margaret and Joe bring their fresh fruit and veg to Dela with them almost every morning.
At Dela, you can enjoy your gorgeous, ethical meal, while nature and constant growth is all around you. A silver birch tree branches around the restaurant above your head, covered in ornaments and lights, emanating the vibrant and natural energy of Dela. With the silver birch still alive at the top, along with Dela's in-house, homegrown mint, thyme and fennel sprouting at the windows, you are surrounded by pure nature and growth.
Pure, Wholesome, Dela. 51 Lower Dominick Street // more here
Gerona Deli and Café
Gerona Deli and Café works alongside nature and art to run a sustainable, eco-friendly food business. To reduce their carbon footprint, Gerona thrives on the available fresh local produce that comes through their doors almost every morning. All food prepared by Gerona chefs are served in 100% compostable packaging, and with only one bag of general waste every 3 weeks Gerona is certainly doing their part!
Owner Geraldine sees art in food; this is a vital part of the individuality of Gerona. Living in the moment and appreciating art and nature alike is an underlying theme at Gerona. The décor and art displayed in Gerona mirrors the bond with nature. Sip from your recyclable tea or coffee glass while local art and ceramics adorn the tall, white walls of the humble café.
Geraldine has a relationship of mutual respect and appreciation for the earth. Gerona is her contribution: to sustainably create artistic, beautiful foods that taste delicious. In Gerona's little corner of the world, Geraldine showcases Galway's art, Galway's talent. A little piece of loveliness on Augustine Street.
1 Augustine Street // +353(0)91 331 200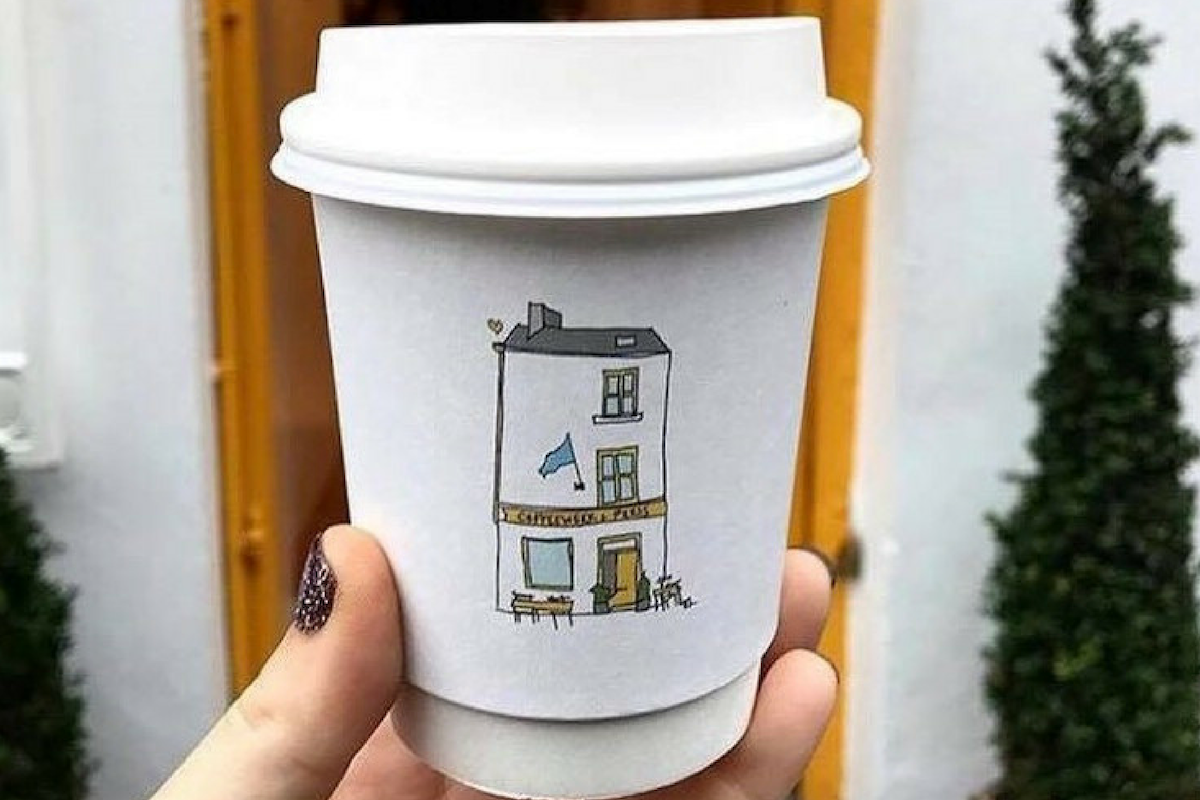 Coffeewerk + Press

Coffeewerk & Press is a charming coffee shop in the heart of the Latin Quarter. In the 450-year-old building, Coffeewerk & Press have created a space to appreciate art and nature, and to remind us to live in the moment, all with the most perfect cup of coffee.
Get your takeaway coffee in a Coffeewerk & Press' aesthetic compostable cup or get a discount if you bring your own reusable cup. Coffeewerk & Press work with Green Earth Organics who collect their organic coffee grounds and make compost out of it. They have also partnered with refill.ie, which allows us to call into Coffeewerk & Press with our empty water bottles, and have them refilled for free. This cuts down people's reliance on buying plastic water bottles.
Upstairs, you can find takeaway coffee cups, water bottles and lunch boxes along with mindfulness books and diaries. Coffeewerk & Press also stock eco-friendly homeware to help make your homelife more sustainable. You can buy beeswax wrap which is a natural alternative to cling film, and bamboo toothbrushes to substitute plastic ones.
Sun or snow, Coffeewerk & Press is the perfect spot for a warm coffee. Sit outside as twinkling lights dangle above your head in the gorgeous Latin Quarter. Take in the aromas of fresh coffee beans as the music of acoustic buskers flows through the lively street. Here, it's hard to hold back a smile.
4 Quay Street, Galway's Latin Quarter // more here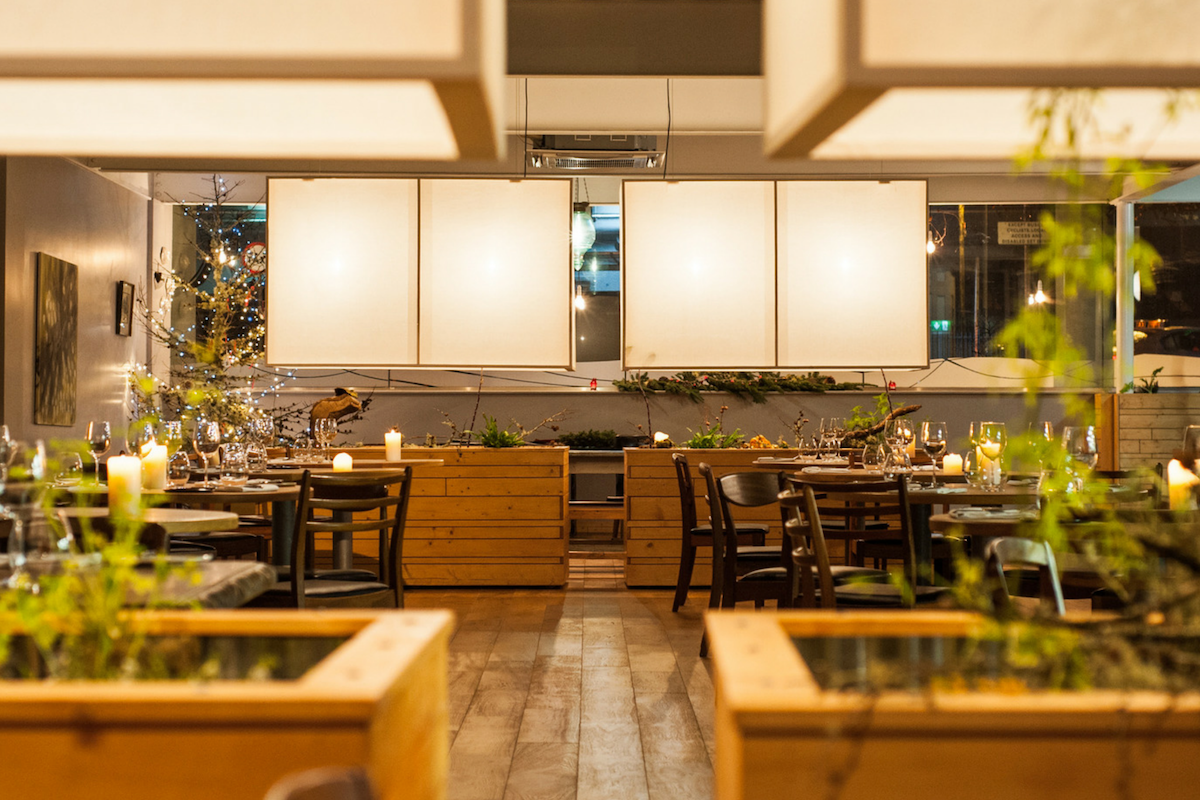 Loam
Loam: 'rich, fertile soil'.
Owner and head chef at Loam Enda McEvoy goes above and beyond to sustain a low impact business of exceptional standard. Seasonally driven, Loam works very closely with local farmers and producers, many of whom are close friends, to get the products needed to reflect and capture the feeling and magic of the west of Ireland.
Over the years Loam have certainly received a fair number of awards! Loam received a three-star rating with the Food Made Good awards by the Sustainable Restaurant Association, becoming the first independent restaurant in Ireland to do so. Loam have retained their Michelin star for the past four years running. Chef Enda was also voted Best Chef in Ireland in 20216 at the Irish Restaurant Awards.
The restaurant's interior is surrounded by grow boxes of herbs and flowers, always reminding us of the fresh, local and natural ingredients that have been nurtured into the gorgeous meals served at Loam. For quality ingredients prepared at an excellent standard, choose Loam.
Fairgreen Road, Galway City // more here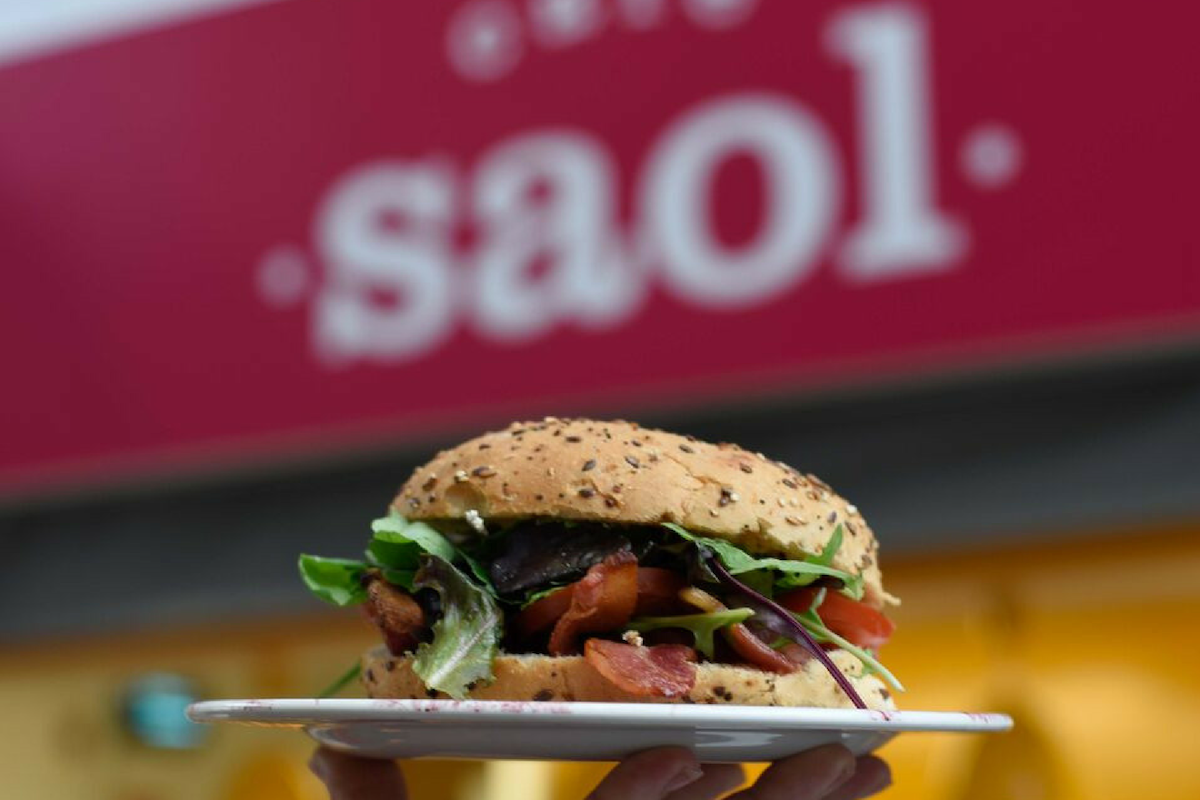 SAOL Café 
SAOL menus are designed around what can be sourced from local farmers and artisan producers, taking time to ensure that ingredients are from sustainable and ethical sources. At SAOL, 60-70% of produce used is organic and fair trade.
SAOL Café's policy is to produce as little general waste as possible. From branded compostable cups, lids, straws and napkins, all packaging at SAOL is either compostable or recyclable.
We think it's brilliant to see a sustainable café on a college campus. We believe it's of vital importance to educate young people about the remarkable impact that just one sustainable food business can make. In an industry that can be so wasteful, each sustainable practice really does make a phenomenal impact.
The students that will be attending SAOL for their daily coffee are the future entrepreneurs and business owners; they're the people who will run our country. SAOL is setting an amazing example of how simple an ethical and sustainable way of life can be.
53 Corrib Village, Newcastle, Galway // more here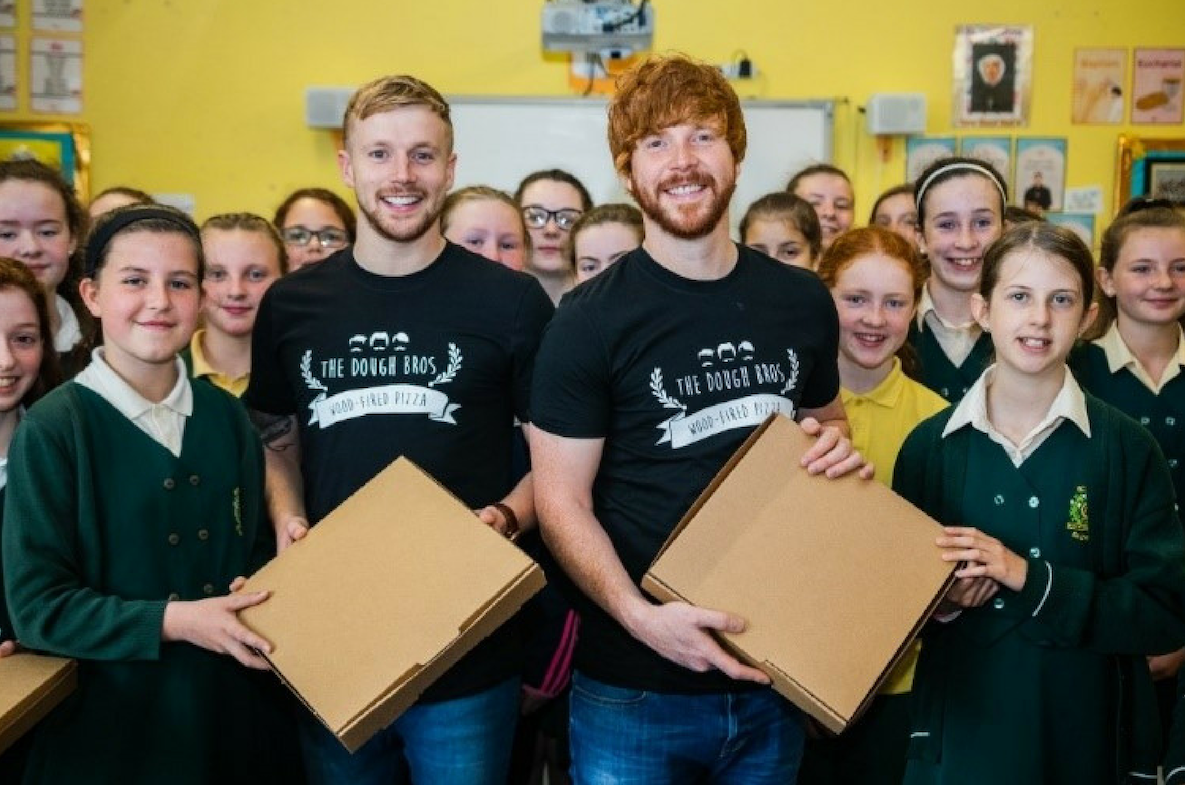 The Dough Bros
Dough Bros, the business that started as a food truck in a temporary pop up, has become one of the busiest eateries in the country. Winning critical acclaim nationwide, The Dough Bros have recently given you MORE of a reason to eat with them. They are now sustainable too, all thanks to a group of primary school students at Scoil Ide!
After studying the environment and learning the harm of pollution, a group of students decided to take action. They handwrote letters to some of their favourite restaurants in Galway requesting that they adopt more sustainable policies in their restaurant.
To the children's delight, Ronan and Eugene at Dough Bros replied and were thrilled to make that switch to sustainability. "It was the kick up the arse we needed," they said.
The difference in waste at Dough Bros is phenomenal. Where Dough Bros went through 100,000 units of plastic knives and forks, 200,000 brown bags and 150,000 napkins per year, they have now switched to fully compostable utensils, bags and napkins.
Cathedral Buildings, Middle Street, Galway City // more here 
To all the amazing food businesses doing their part for Galway and for the earth, well done and we hope to see more of it in the future! If we look at the power of the letter a group of kids sent to two sound lads, it shows that there is power in people and we can all be the difference we wish to see. It's up to us to be the change. Here's to a #SustainableGalway!
By Éilis Cosgrove