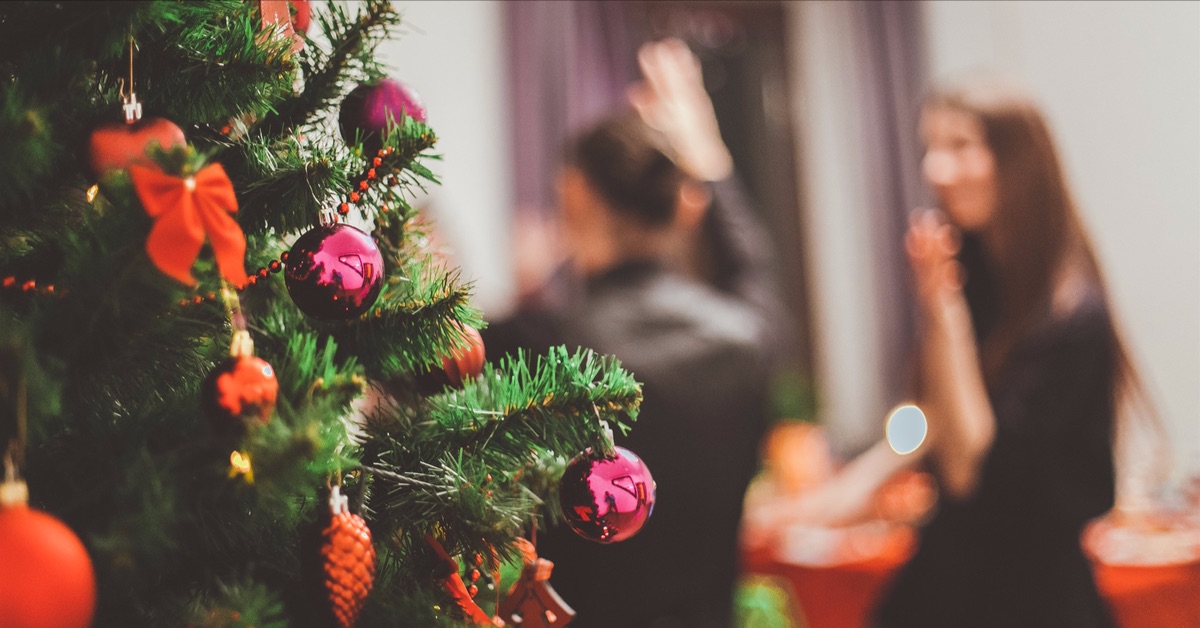 Give The Gift of Charity This Christmas
This Christmas, while you're enjoying mince pies or exchanging gifts with family around the fire, don't forget there are a lot of people who aren't as lucky as you or me.
Christmas is a time for giving, and even the smallest gesture can go a long way. But sometimes giving can be bad for all parties, if done wrong! We all receive THOSE gifts at Christmas, you know the ones I'm talking about. The ones you will smile and look lovingly at in the presence of the giver and then rewrap later that night and hide in the back of your wardrobe for the next decade. Endless amounts of money is splashed every year on meaningless materialistic presents that we don't need. So it is the perfect time of year to ditch the cheap, novelty presents and give the long-lasting gift of charity. There are so many charity groups across Galway that do amazing work all-year round, but they are under increasing pressure at this time of year and will be so grateful for any help they can get.
With rising homelessness prevalence throughout Galway and Ireland, many charities and organisations will be going the extra mile to make sure people who find themselves homeless this Christmas will have a warm meal to eat and a bed for the night. Charities such as Saint Vincent de Paul and COPE Galway are fighting right now for people who cannot fight for themselves.
There is so much we can do to help! You can get involved in COPE Galway's Business Sleep Out on the 6th of December or join hundreds of adventurous swimmers and make a splash in Salthill on Christmas Day. Funds raised from the swim allow for services that help with the elderly, homelessness, and victims of domestic abuse to keep afloat. They are striving to help individuals and families who need support.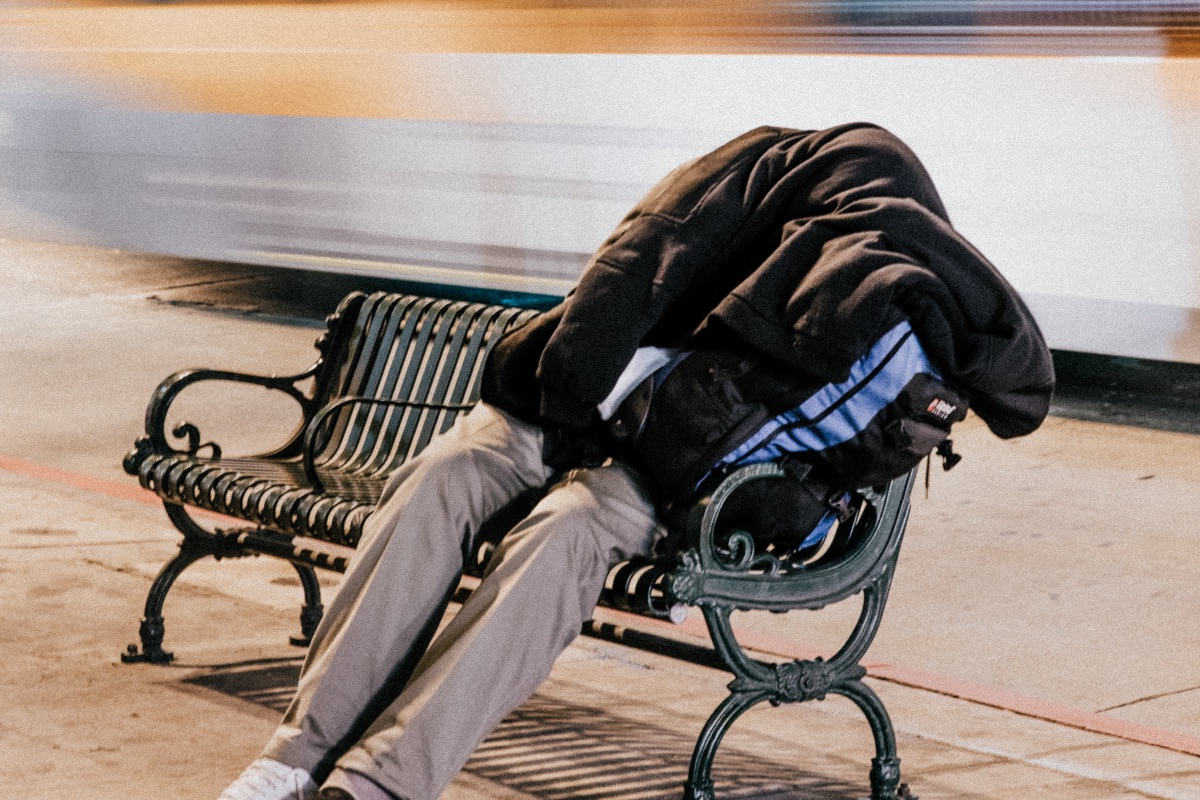 SMALL STEPS MAKE A BIG DIFFERENCE
Saint Vincent de Paul are continually working with people experiencing poverty and disadvantage. Like many organisations they are striving to achieve social justice and equality for all citizens this Christmas. There are a number of different opportunities for everyone to get involved through the SVP website, and make a difference. They have fundraisers including the Christmas Angel appeal, The Giving Tree and, of course, the Food Bank Appeal. Even just the small token of buying a few extra tins of beans or soup with your weekly shop can be a huge help, and make Christmas a happier time for others around us.
WE RISE BY LIFTING OTHERS
Western Alzheimers are selling Christmas cards and Foxford Woolen Mills scarves all this month, in various locations around the city, to help raise funds for their very worthy cause. A scarf can go a long way this Christmas for someone who has to brave the cold, but can also make a lovely present for a friend. Alzheimers affects approximately 38,000 people in Ireland but, due to Ireland's rapidly ageing population, that number is predicted to rise to 58,000 by 2021. Christmas time is particularly difficult for any family dealing with the implications Alzheimers can bring and there are very few people who aren't touched by this disease in some way. The support of the carers Western Alzheimer's provide is an invaluable service that can make someone's Christmas a little brighter.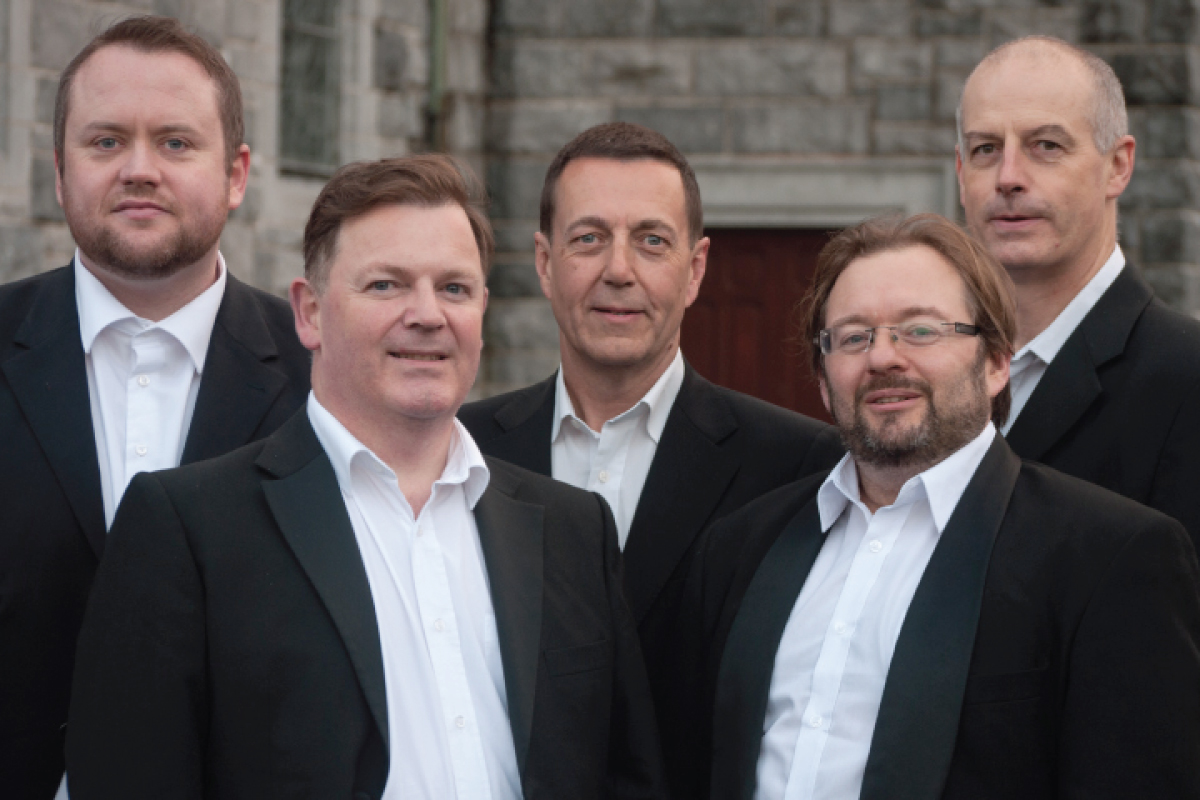 SING OUT FOR SIMON
Galway Simon Community are delighted to announce that The A Capella Knights will return this year for their fifth annual Christmas concert 'The Knights Before Christmas'. The perfect family festive night to get everyone in the mood for the big man in the red suit while shedding a light on the extremely important work the Simon community are continually carrying out. Their work includes providing homeless services, support for poor physical or mental health, traumatic life events, institutional care, addiction, poverty, and unemployment, to name but a few. This year's Christmas concert will celebrate the festive season through a wide variety of music, dance and instrumentals; something for everyone to enjoy!
The Galway Simon Community have also released a Christmas song to keep in tune with the Christmas spirit. Michael Mulryan has recorded his single 'The Red Man' in a bid to raise funds in support of this worthy cause. The single is just €5 and is available now to purchase in their shops on Sea Road and on Sean Moulvy Road. It can also be purchased at one of their many stalls in the Galway Christmas Markets. Check out their blog here to see the list of places where you can pick the CD up today.
CHARITY BEGINS AT HOME
Gifts don't always have to come with a price tag attached. One of the best gifts you can give this Christmas is your time. Time is a precious commodity which we often take for granted. But to some people, particularly around this time of year, time is the most precious gift of all. For elderly people or anybody who lives alone, giving just an hour of your time could mean more to them than most of us would ever know. Why not put aside an hour or two to pay the residents at the local nursing home a visit? Or open your home to an elderly neighbour, even if just for some hot chocolate and a mince pie. The gift of giving has never been so easy.
If you are lucky enough to be healthy and able to give blood you could save someone's life this Christmas. Sadly only 3% of the eligible Irish population regularly give blood, while the demand continues to rise. Just a few seconds of slight discomfort could give someone a priceless gift and put a smile on a lot of faces this Christmas. The feeling of knowing you've helped somebody will make it all worth it, even if you're nervous about needles!
'A DOG IS FOR LIFE, NOT JUST FOR CHRISTMAS'
Last year, 9,848 dogs entered Irish dog pounds. While there are people with genuine extenuating circumstances who need to rehome their dogs, many people are still taking on the responsibility of dog ownership without fully considering what it entails. Before you give the gift of a puppy this year remember the abundance of dogs spending Christmas in Dogs Trust or Madra. If you are ready to take on the responsibilities of a dog this Christmas, why not adopt one of the hundred dogs waiting for a new home around the city? However, if you're not ready to take on such a responsibility, there are still ways you can help. You can pay a fun-filled visit to a pound and get some tails wagging for a little while. Dogs deserve some love this Christmas too.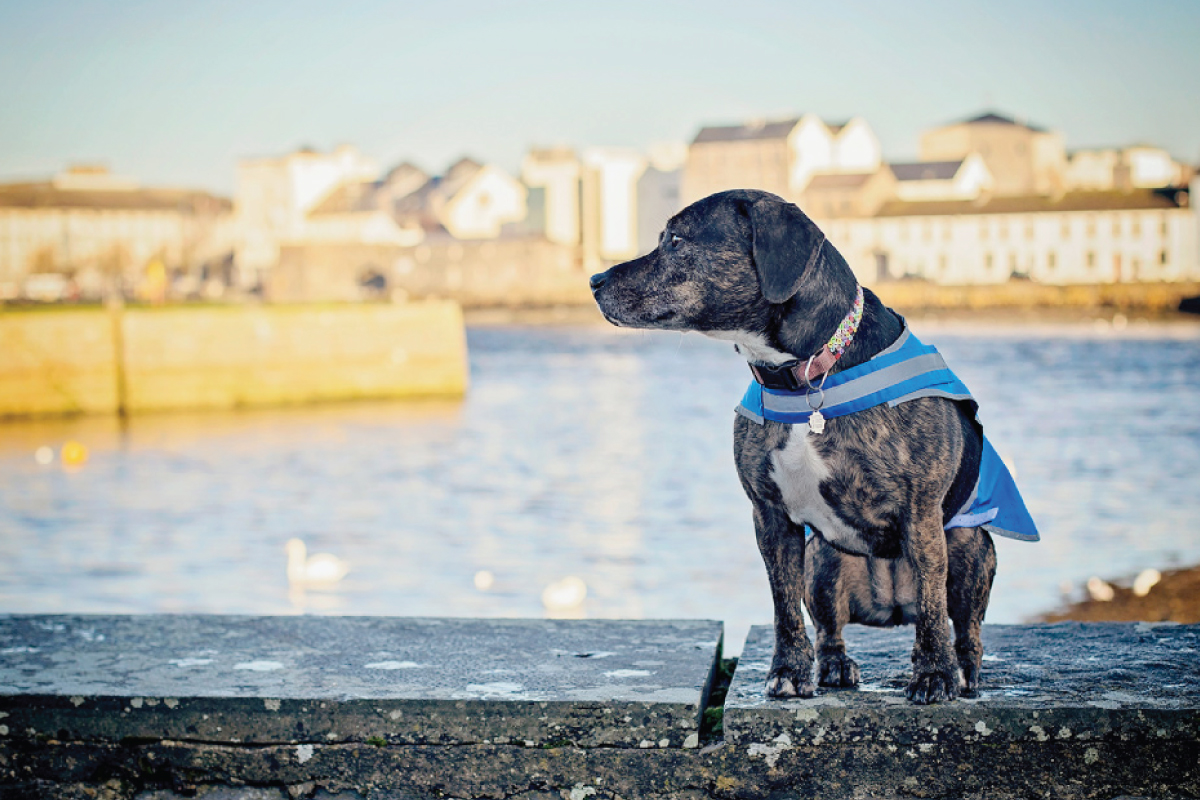 MAKE A DIFFERENCE WITH GALWAY HOSPICE
There are many ways you, your family or work colleagues can support the many charities around the city this Christmas, including Galway Hospice. Through their website, they have a wide selection of gifts on offer, such as calendars, cards, baubles, socks and even a gift card for their weekly draw. If you're giving a gift this year, keep Galway Hospice gifts in mind. With your help, they can really make a difference to families living with life-limiting illnesses at Christmas and all year round.
GIVE SOMETHING BACK WHILE HAVING THE CRAIC
Planning a Christmas party or a work secret Santa? Why not use this as the perfect opportunity to make it a charitable occasion. There are an abundance of charities around the city that offer the opportunity for people to hold their own fundraisers. A unique, fun way to give a little back. Why not hold a pot luck evening at your house and invite your nearest and dearest? Or organise a Christmas jumper day in your work place? You could even hold a festive themed bake sale in your local school. Remember, Christmas is about much more than what comes wrapped and tied with a bow.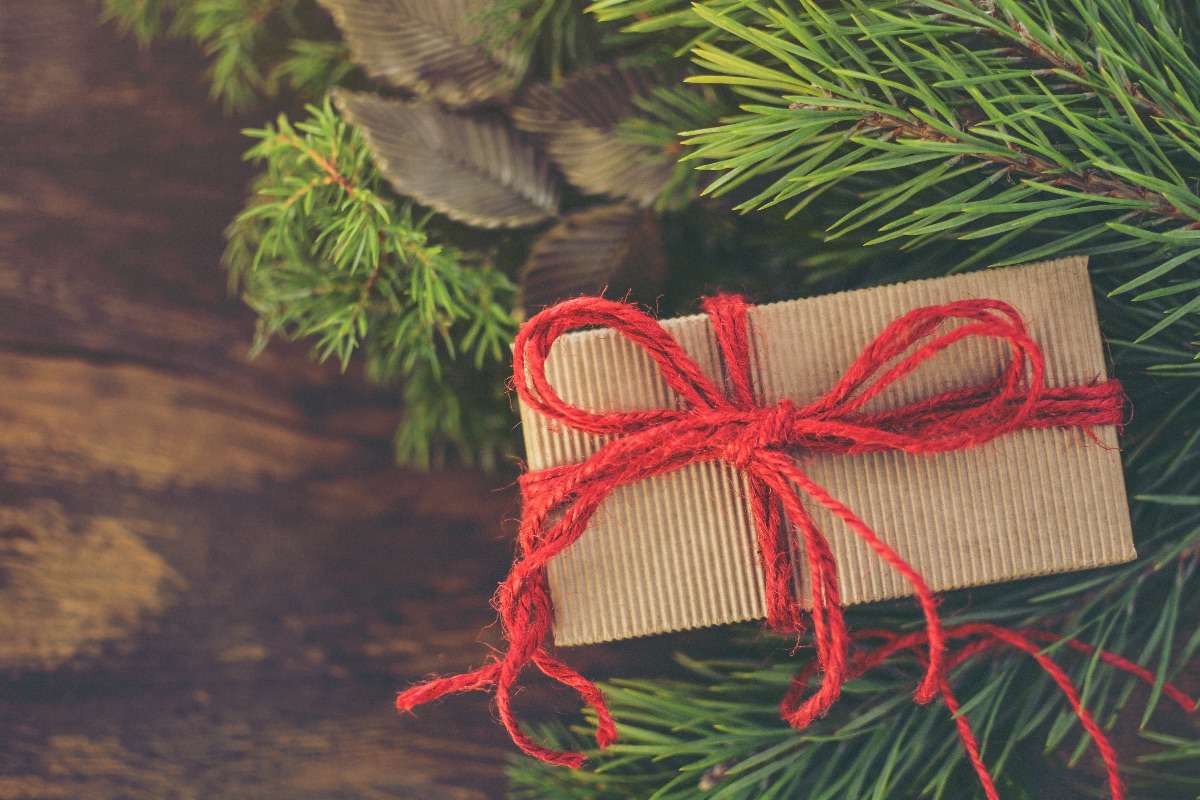 Words by Ciara Brennan