Get your GAME-A-THON on for Cancer Care West
The GAME-A-THON at Dungeons and Donuts is back on Saturday 26th October. Now into it's fifth year, this year's theme is 'Undead or Alive'. Dungeons and Donuts are going to host 25 hours of fun gaming and activities and have asked that people dust off their best Zombie, Vampire, Werewolf, Mummy, Demon or Ghost outfits to raise some much needed funds for Cancer Care West.
Over the last 4 years of the GAME-A-THON, Dungeons and Donuts has helped raise close to €30,000 for Cancer Care West. On Saturday 26th October at 12pm they plan to raise even more money, all of which will go a very long way to help out local cancer patients and their families.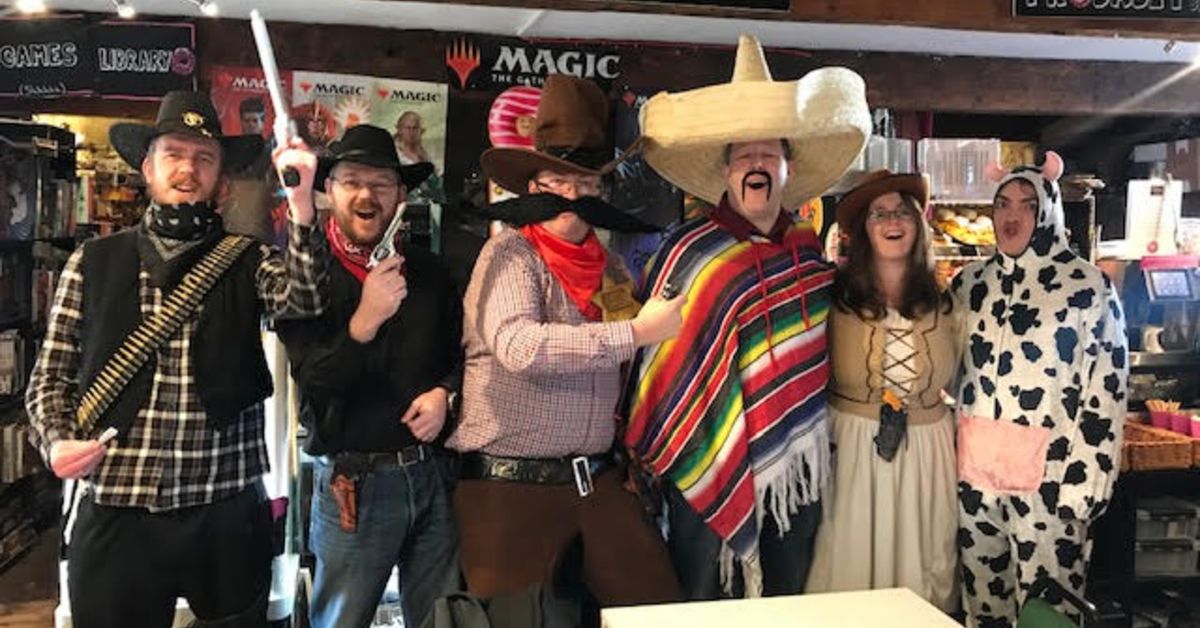 "We are looking for volunteers who would like to spend the whole 25 hours gaming and are willing to seek sponsorship for this great charity, so feel free to contact us in store or via all the usual ways and we can send you out a sponsorship form. If you don't feel like you're up to gaming for 25 hours that's no problem, we have plenty of fun games to play and planned activities to win some cool prizes, and of course you can just come on in and donate to the cause," explained Ronan Murphy of Dungeons and Donuts.

Some of the activities on the day will include Dead of Winter, Colony vs Colony, a Zombie Dice tournament, an Undead table quiz, a late night Fancy Dress Mysterium – and of course there will be the GoNuts for Gaming Podcast recording – where you can take on Jerry and Mark in your chosen gaming subject and win vouchers, games and more.

To get involved check out Dungeons and Donuts on Facebook or check out the event here