It's never too late to re-ignite your Summer, with Galway's most exciting new venue!
This sounds wonderful, and it's opening this weekend! Galway Summer Garden is a fabulous new project which sees a green space in Salthill transformed into a lush, vibrant festival garden, perfect for catching up with friends or having small family parties. This colourful entertainment hub will consist of luxury bell tents that can be booked out for an entire evening for groups of up to 6, allowing for safe, socially distanced, yet relaxed get-togethers. If you're missing those festival vibes and want to get the gang back together, head over to their website or call 091 394396 to book your place for this weekend! Or keep reading on for more seriously fun details...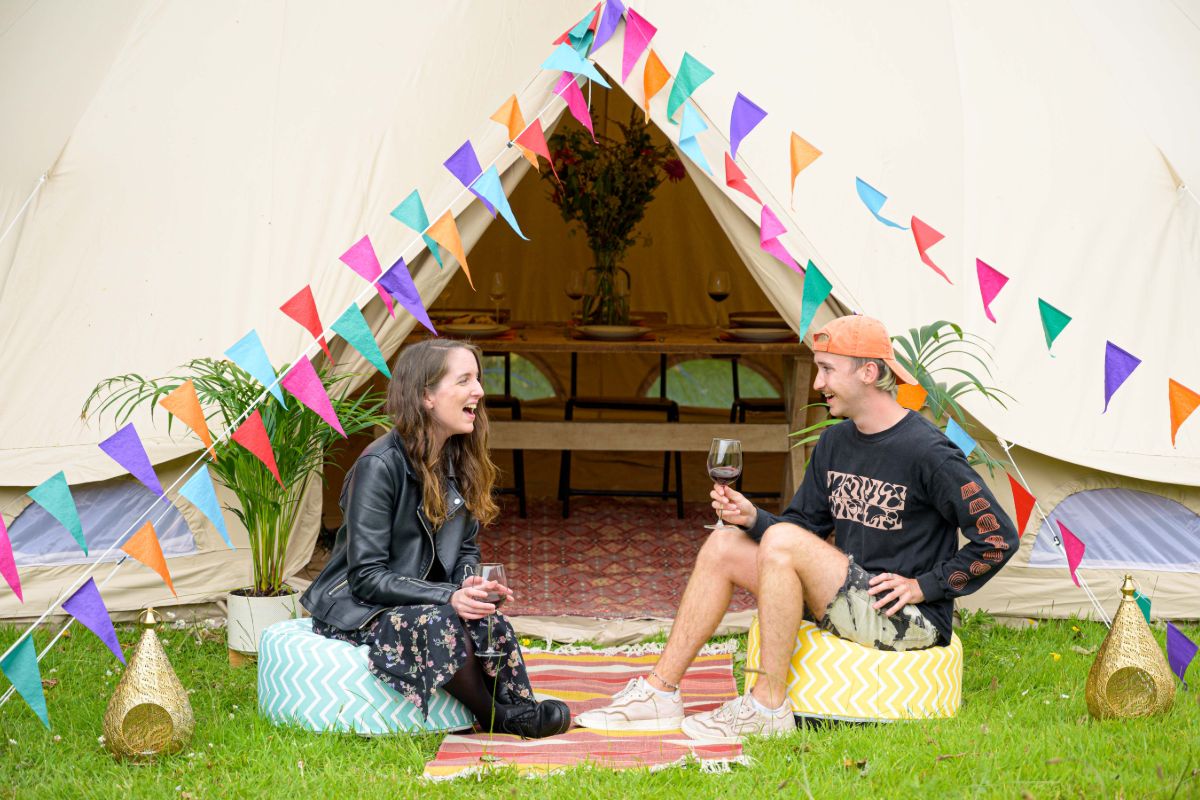 These awesome tents are the perfect party venue and can be set up for dining or just lounging around. You can order a feast, a lite bite or sumptuous alfresco picnic basket, and sip on cocktails or a creamy pint of Guinness, all delivered directly to your tent while you chill out. The luxury bell tents are fully fitted with soft furnishings, cosy blankets, low lighting and funky festival decor to create the perfect ambience. Whether you are in the mood for a BBQ party or a quiet evening with a few drinks, everything will be taken care of so you can focus on having fun!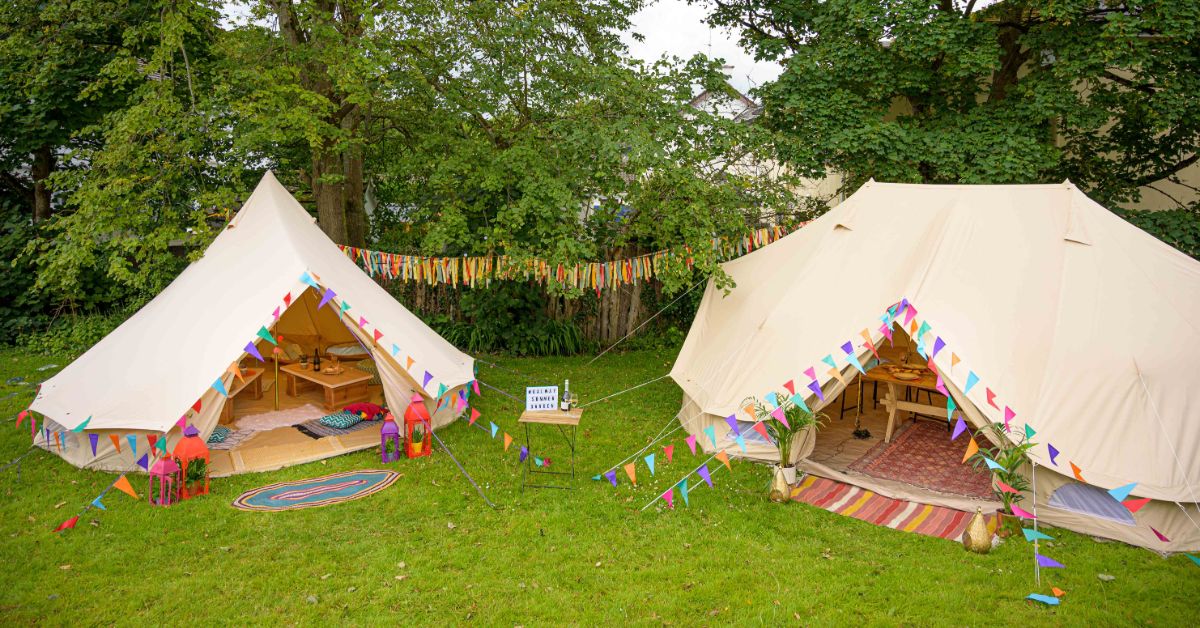 Entertainment will be provided, with the aim of encouraging conversation and connection within your group. DJs will curate the perfect playlist to bop to, while buskers and other entertainers will walk around the whole site and bring the craic to each group. You certainly won't have any safety concerns to dampen the fun either, as each tent will have a designated toilet area specifically for their group and all tents/toilets will be disinfected after each gathering.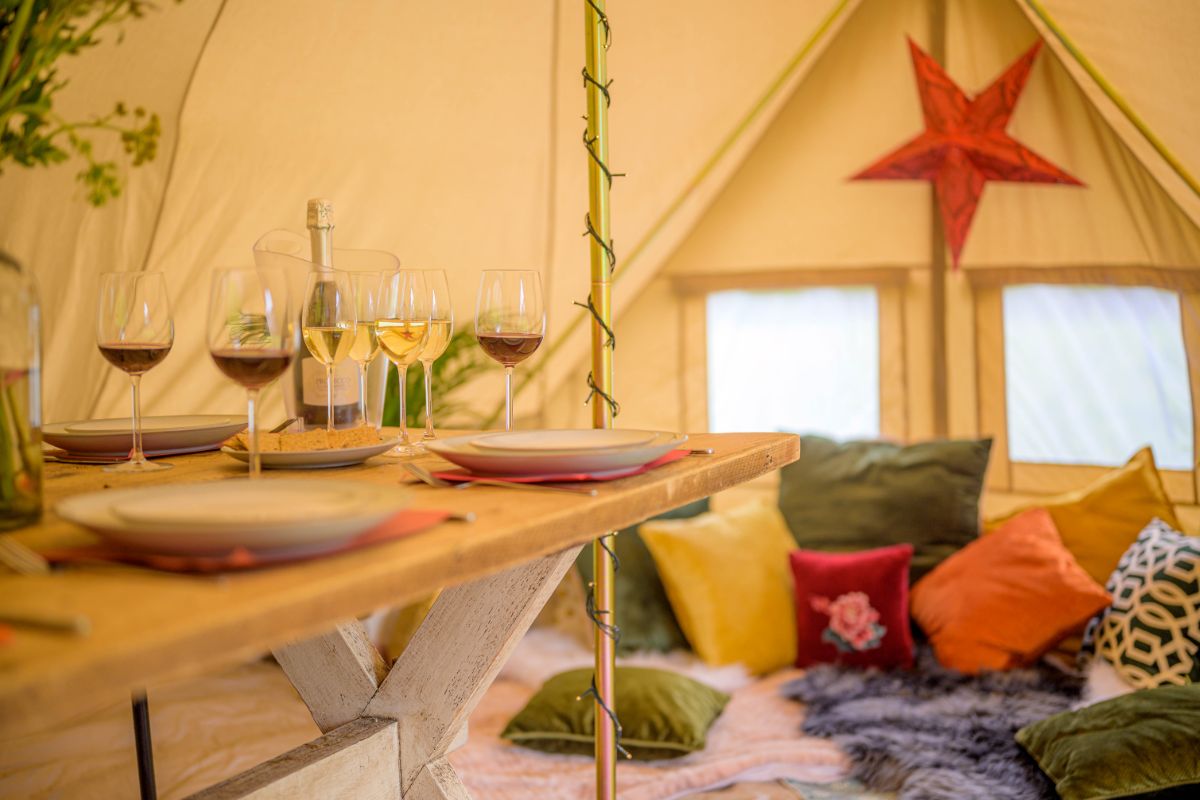 Galway Summer Garden provides an ideal chill out spot to reconnect with the friends and family that you've been dying to see over the last few months. The festival garden is an oasis; a place to eat, drink, relax, laugh and unwind with your loved ones, safely and easily. Soak up the festival atmosphere from the luxury of your own private bell tent overlooking Galway Bay. So join them for an evening of banter or a laid back weekend BBQ, with festival vibes, entertainment and breath-taking views. It's time to gather your friends and reclaim the summer!
Book your place now, for this weekend by calling 091 394396. Check out their Instagram and other social accounts @galwaysummergarden for more pretty pictures or head over to the website for more info.
Galway Summer Garden is organised by Milestone Inventive. They are the team behind lots of other very successful events such as Galway Christmas Market, International Oyster Festival and lots of other major festivals, so they definitely know how to throw a party!