On street drinking and dining is back this Summer in areas across Galway City. Kicking off this May, sections of Woodquay and Galway's Westend are becoming pedestrianised to give you the chance to sit out and enjoy all the goodness of al fresco dining in the gorgeous Galway sunshine.

Read on to discover where to go in order to make the most of Galway's reopening..
Galway's Westend
From the 5th of May until the 2nd of October, Dominick Street Upper and William St West and Raven's Terrace will be closed between 6pm and 11pm. The Small Crane (New St West to William St West) will be closed to motorists 24/7.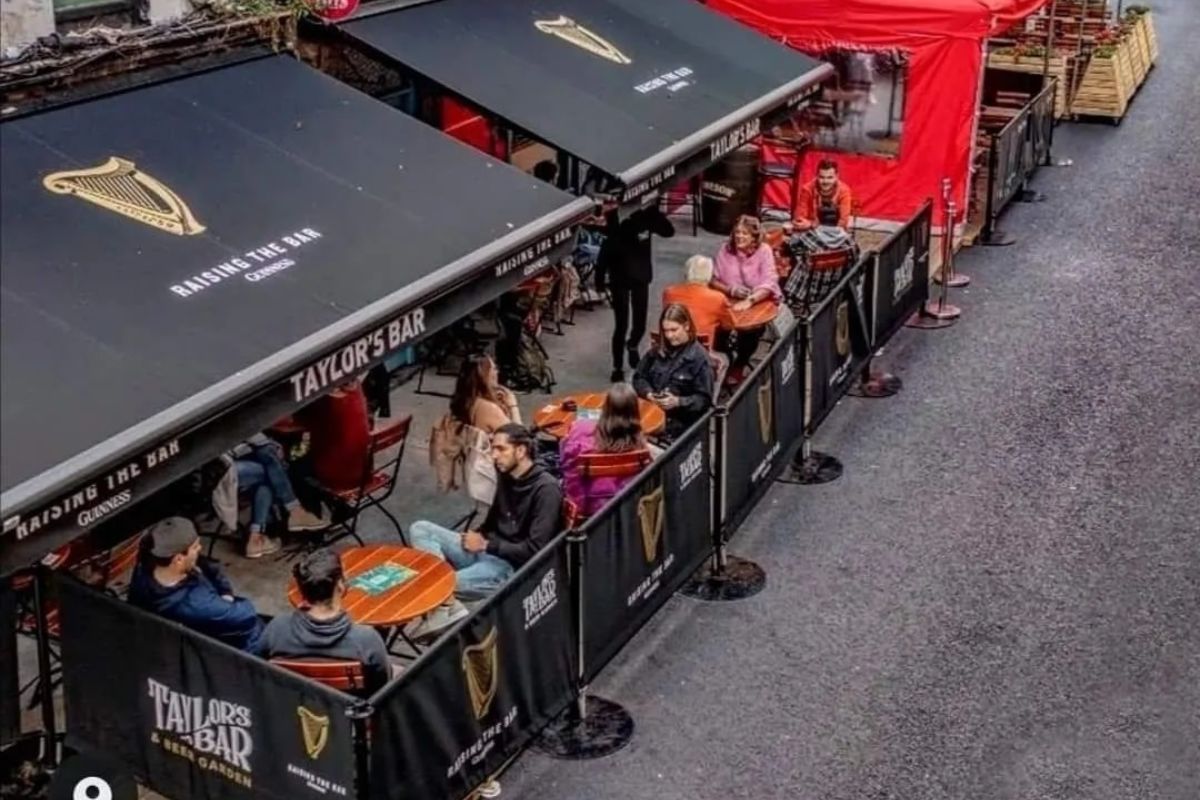 After the success of last year's al fresco dining, we're only too happy to see that we'll be back working on our tan and enjoying pints on the streets of Galway's Westend this Summer. Some of the restaurants and boozers taking part in this year's street dining include Bierhaus, John Keogh's, Massimo, The Universal, Mona Lisa, The Secret Garden, Róisín Dubh, Taylor's Bar and Beer Garden and many more. Between all the drinking and dining, pop into Aplomb Menswear to check out their new summer range and treat yourself to a brand new outfit, don't you deserve one?!
Whether you fancy an afternoon sitting out on Raven's Terrace with an ale in hand from the Salt House, or a few after work cheeky ones at the Blue Note. The buzz of outdoor dining is back so get booking and ensure you've the best seats on the street!
Follow along on all the latest updates on the Galway's Westend Facebook page here.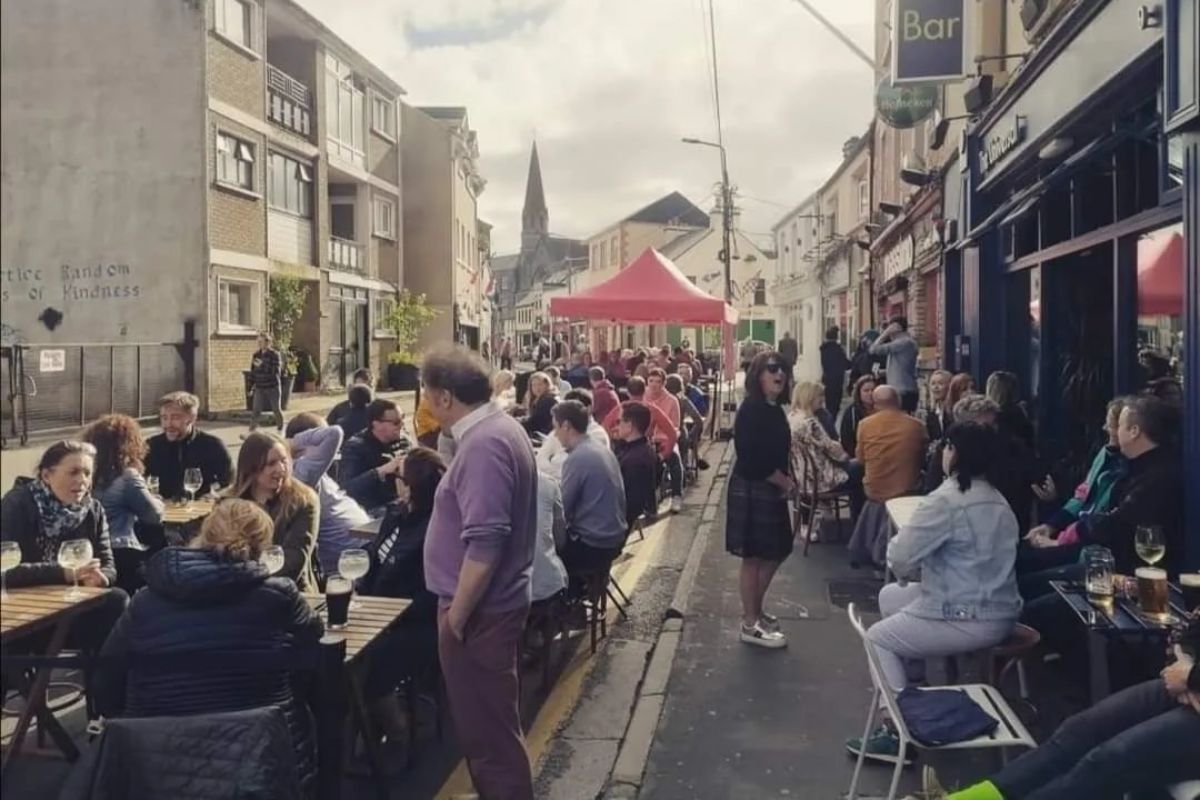 Woodquay
From the 26th of May, Woodquay will be following suit and closing one of its lanes for the Summer season, between 6 and 11pm you can catch golden hour from sitting out at one of Woodquay's many boozers. 
This exciting street closure announcement means that you'll be out sipping cocktails in the sunshine at your favourite Woodquay boozer in no time. Gather your friends and begin your evening with a few pre-drinks at Barr an Chaladh, relax after work with a quality Guinness at Hughes Bar or stay the night at McGinn's Hop House with your pals enjoying craft beer and the wood fire pizza as the sun goes down. For a bit of fine dining and a warm welcome, head over to McSwiggan's at the top of the square. No matter how you prefer to spend your evening in Woodquay, the craic is always going to be mighty so remember to book your table in advance of your big night out.
Keep up to date with the latest announcements regarding outdoor dining by following the Galway City Council Facebook page here.