Enda McEvoy and Sinead Meacle, the husband and wife team behind Galway's sustainable Michelin-starred restaurant, Loam, have just opened Éan - an innovative new 56-seater bakery, restaurant & wine bar
Éan is located on Druid Lane in Galway, occupying the same building as the city's prestigious Druid Theatre Company, and it looks set to become as much a part of Galway's cultural fabric as the famous theatre company. The menu sounds delicious and there is a passionate team of foodies behind the venture. Read on for more...
Due to current Level 5 restrictions, and in the interests of public safety, Éan will initially open for takeaway only with shortened opening hours and a limited menu of artisan bakes and sandwiches. They are currently open Wednesday-Sunday from 10am-4pm. Once restrictions are lifted and it's safe for diners to sit in the restaurant, they will be open from 10am-10pm Tuesday-Sunday.
The full menu offering at Éan will consist of an array of artisan bakes and pastries created daily by Pastry Chef Lauren Goudeket (of Loam), served alongside seasonally-inspired breakfast (available until 11am), lunch and dinner (wine bar) dishes by Head Chef, Christine Walsh (formerly Sous Chef at Loam and Allta, Dublin), who will produce many of the pickles, ferments and charcuterie that feature on the menu in-house.
Reacting to the opening, Chrstine Walsh (Head Chef) said: "I can't think of any other way for me to work with food other than with the seasons and to utilise each product as much as possible in the most sustainable way I can. This will be very evident in Éan's menus. I just want to make delicious food. Éan is going to be somewhere you can go and either grab some good breads, pastries and coffee, or come a little later in the evening and chill out enjoying nice wines, listen to good music and eat tasty plates of food. Sure, what else would you want?"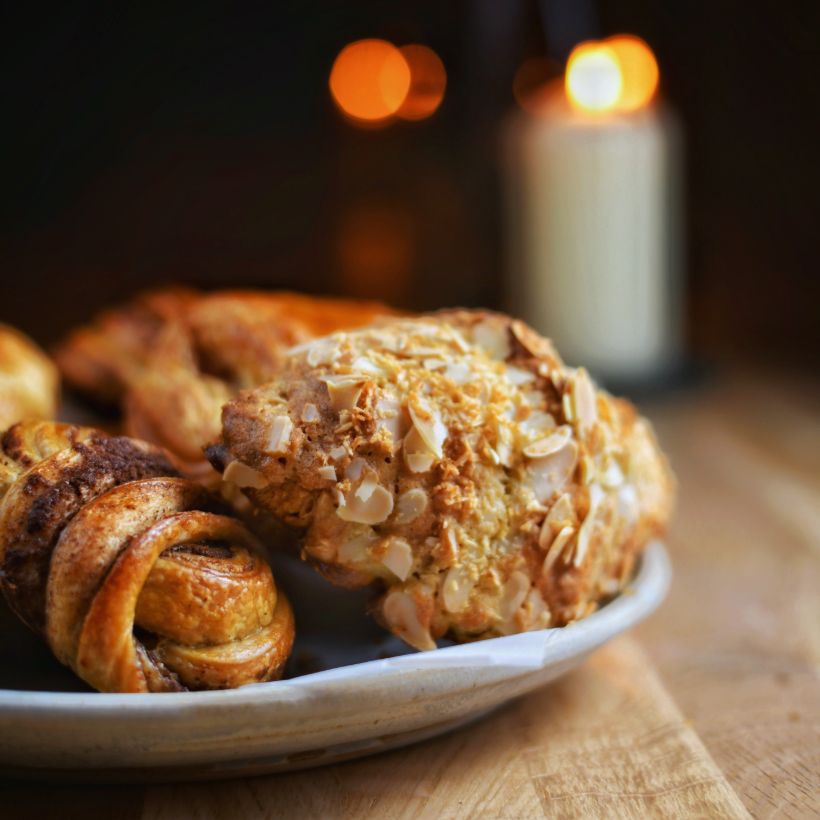 Delicious daily baked breads and pastries will include the likes of Pain Au Chocolate, Kouigan Amann, Sourdough Croissants, Sausage Rolls, Cardamom Buns, Morning Buns, Fruit & Savoury Scones, and Seasonal Cakes of the day. There will also be a take away offering of pastries, bakes and naturally leavened sourdough breads.
For breakfast, diners can expect to choose from Pain Perdu, caramel, whiskey dates + creme fraîche, Coddled eggs, nduja, romesco + greens, and Crab cake, white miso, watercress + chive, among other dishes. The lunch menu will morph into a wine bar offering (available from 5pm) of small and sharing plates of in-house pickles & charcuterie and grilled vegetables from Leaf & Root Farm in Loughrea, with additional dishes including the likes of Duck liver, gooseberry + toast,
Venison tartare, beetroot, shallot + rye, and Potato dumpling, pumpkin, corn + chanterelles, to name but a few. Desserts will include Bostok, apple + salty fudge, Lemon Verbena, blackcurrants + hyssop, and a daily cheese selection.
The drinks menu will offer specialty coffees made using seasonally sourced beans from Barna-based roasters, Calendar Coffee, alongside homemade kombuchas and fresh fruit & vegetable juices. The wine list is made up of organic, biodynamic and natural varieties sourced from small winemakers which has been carefully curated by Loam's passionate Sommelier, Niall Flynn. Also available will be an ever-changing spirits list and a selection of craft beers.
To learn more about this exciting new adventure from some of Galway's finest chefs and bakers, follow Éan on Facebook and Instagram or click HERE for more.