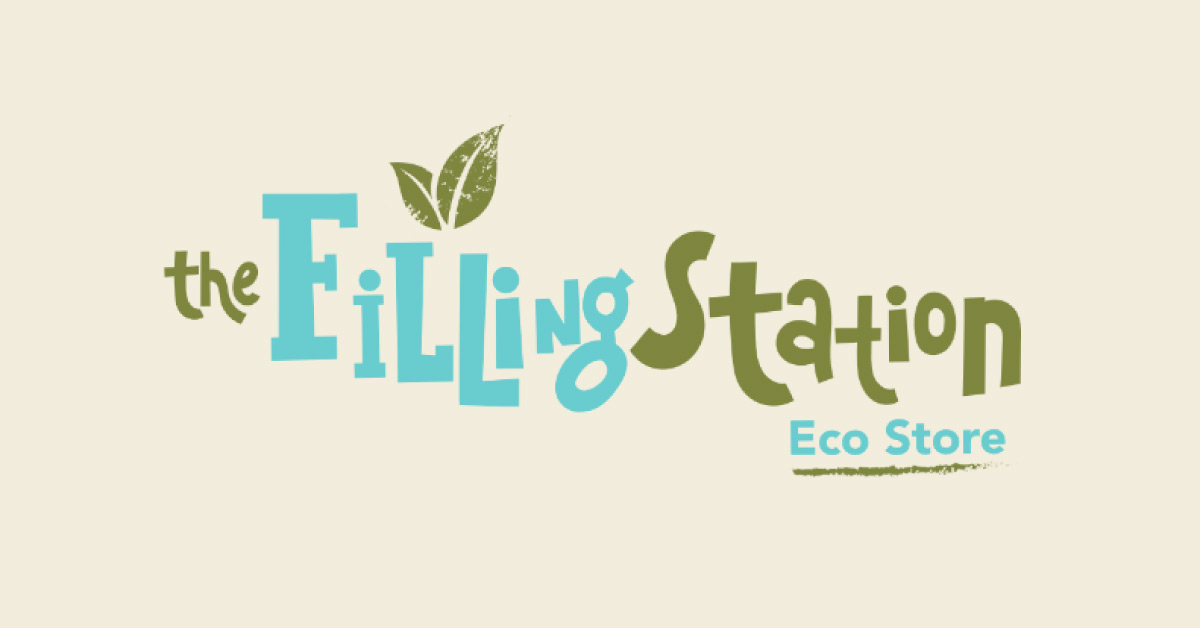 Galway's First Eco Store to open on Friday
Plastic accumulating in our oceans and on our beaches has become a global crisis. New Galway Eco Store 'The Filling Station' hopes to address the issue for Galway city and county when it opens its doors this week. The store on Abbeygate Street invites you to significantly decrease your consumption of single use plastics by bringing your own container or bag with a range of foodstuffs and household products, just pop in, fill, weigh and pay.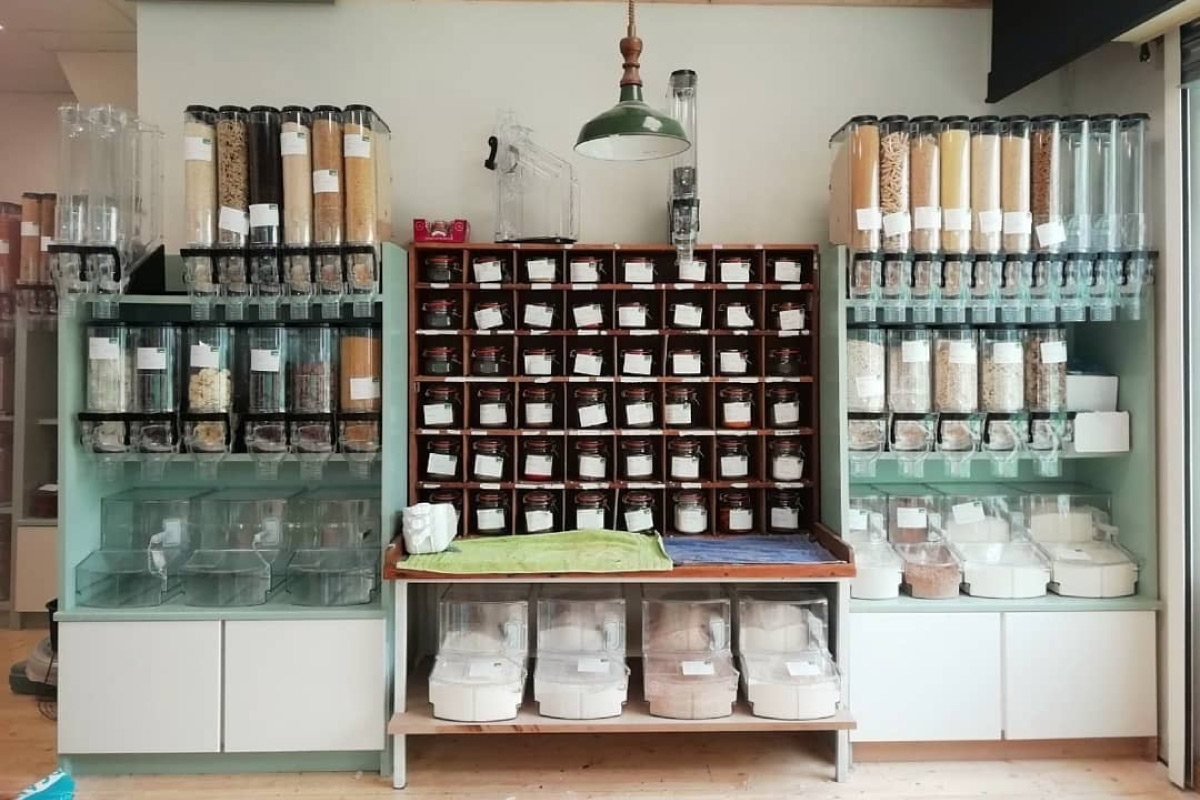 Everyone can make some small changes
Owner John Tedders explains the thinking behind the store. "I've been an organic farmer for more than 6 years and have become aware of the impact of people's actions on the environment and how these actions can influence their own health. We've all seen the images of plastic in our oceans and how it's getting into the food chain. I had also noticed the amount of plastics and packaging that goes into our family recycling bin on a weekly basis and see how this has been increasing every year. We hope that this store will show people that everyone can make some small changes that will have a combined beneficial impact. Availing of refill products and being more conscious of what we're buying and how it's packaged is a step in the right direction." John's organic farm business is Down 2 Earth Organics where he rears organic livestock and has over 1,000 hens to produce organic eggs.
Plastic – a global crisis
July is Plastic Free Month and according to The Center for Biological Diversity billions of pounds of plastic can be found in swirling convergences that make up about 40 percent of the world's ocean surfaces. At current rates plastic is expected to outweigh all the fish in the sea by 2050. In the first decade of this century alone we generated more plastic than all the plastic in previous history.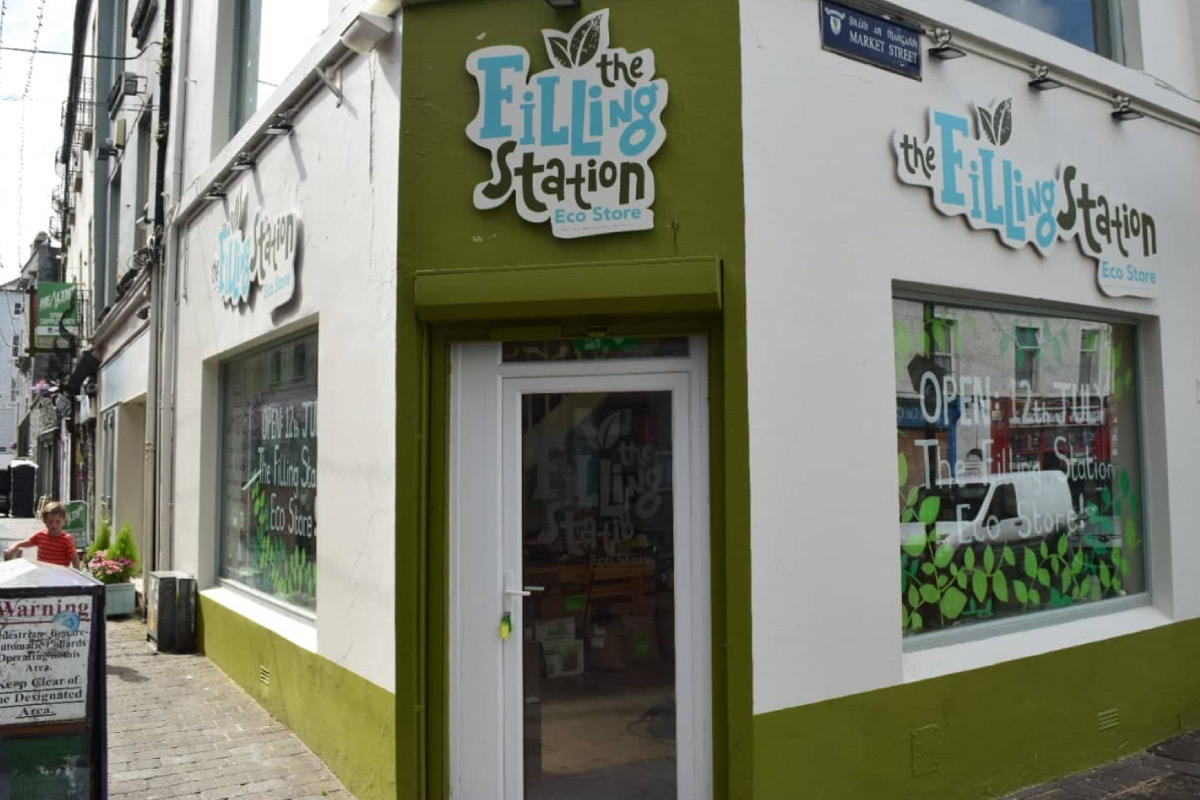 Pantry and Household goods
Products will include dry pantry foods such as cereal, pasta, rice, lentils, flour, fruit, sugar, herbs and spices. Other available pantry goods will include oils, vinegars, organic eggs, bread, tea and chocolate. Household products will also be on sale including laundry detergents, cleaning products, dishwashing tablets and liquids, utensils plus personal products such as toothpaste, floss, mouthwash, shampoo, conditioner, shower gel, soaps, natural skincare products and sunscreen. Other useful products include nappies, wipes, reusable coffee cups, water bottles, bamboo crockery, lunchboxes, flasks and candles. There will also be reusable store bags, bottles and jars for purchase.
Brands
High quality brands include Faith in Nature who helped with the cool and much talked about powder rooms at Glastonbury, Highbank Oils & Vinegars (Kilkenny); Ur.ZesT Beeswax Wraps (Galway) Achill Pure Soap (Co. Mayo); White Witch Skincare (Galway), Jo Brown bamboo toothbrushes and facecloths (Carlow), Infinity Foods (UK), Pure Tea (UK) Little Lamb Nappies (UK)
For more information and to request products, visit The Filling Station Galway on facebook.