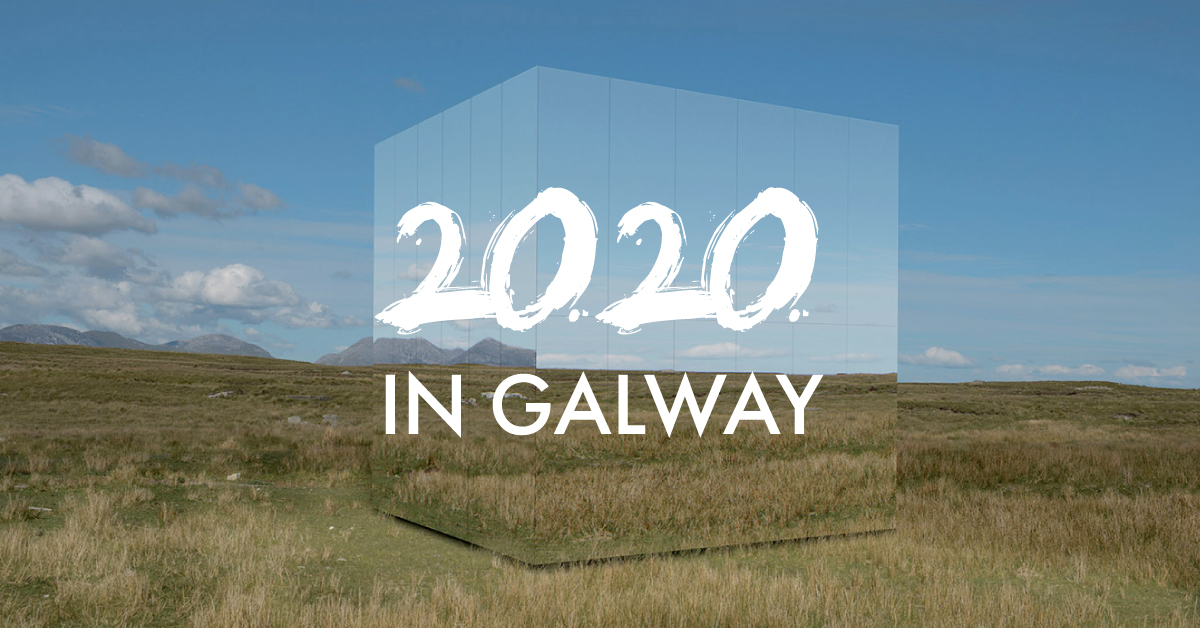 GALWAY'S CULTURAL CALENDAR 2020: FESTIVALS, COMEDY AND MUSIC
Laughter, song and dance are some of the few things in life that fill our souls with sheer, unadulterated enjoyment. We are firm believers that when any opportunity to feel total happiness presents itself, grab it with both hands.

The year ahead in Galway is crammed full of comedy and music events, along with a plentiful amount of festivals to head along to. Take a look at what's coming up and start mapping out where you'll be getting your kicks throughout the year…
FEBRUARY

Photo via Mango X Mathman
MANGO X MATHMAN
One of Ireland's most well-respected hip hop acts, Dublin city's Mango X Mathman definitely know how to put on a show. Pushing musical boundaries with their creativity, they've broken new ground on the Irish music scene and their tune 'Deep Blue' has amassed great acclaim from all angles. The Róisín Dubh won't know what hit it.
8 Feb // Róisín Dubh // MORE HERE
IMAGINING IRELAND – GALWAY 2020
Celebrating the recent groundswell of women's voices in Irish literature, music and poetry, this intimate musical melting pot unites a stellar cast of women with a lot to say. From art-pop auteur SOAK and folk singer Lisa O'Neill to Radie Peat's remarkable voice and the music of Sorcha Richardson, the show also gathers the leading lights of an acclaimed generation of Irish writers, including Sara Baume, Sinéad Gleeson and Elaine Feeney with a whole lot more to be experienced on the night.
10 Feb // Black Box Theatre // MORE HERE
JASON BYRNE – WRECKED BUT READY
Ireland's Got Talent star and all around Irish comedy legend, Jason Byrne will return to Galway for his latest show – Wrecked But Ready. A celebration of triumph over adversity, the fact that everybody has their own crap going on and they don't need to listen to someone else moaning about their problems. Worries are best left at the door for this one.
14 Feb // Town Hall Theatre // MORE HERE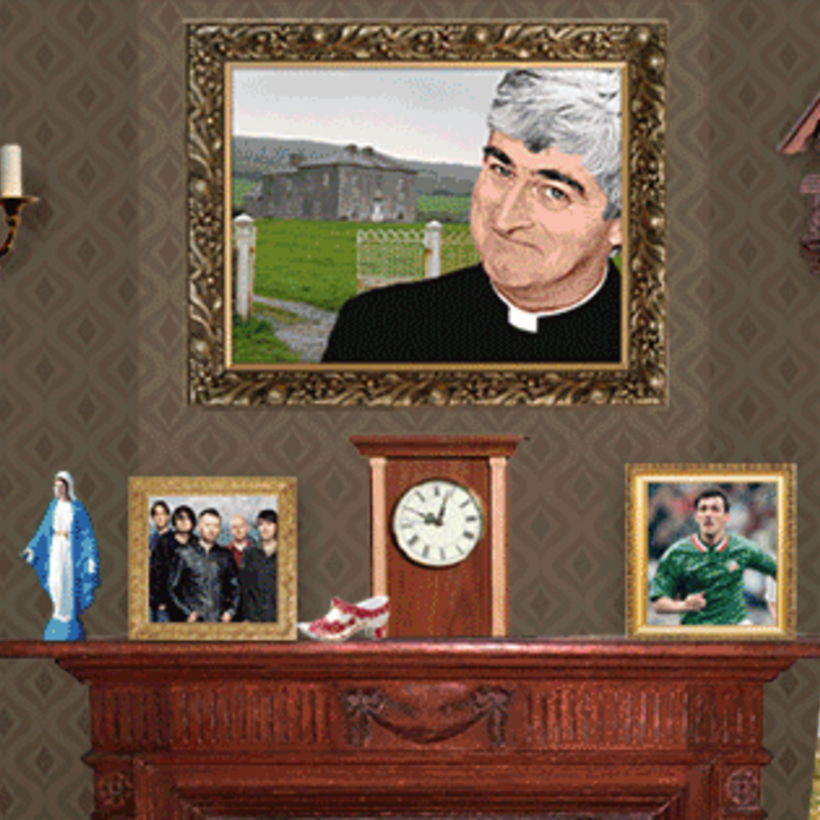 Photo via Tedfest
TEDFEST – FR. TED FESTIVAL
Ah go on, go on go on. Madness and mayhem can be expected at this three-day celebration of all things Fr. Ted. Events taking place throughout the festival include Ted's Got Talent, the Virtual Confession Box and – of course – the Lovely Girls Competition. Because don't they all have lovely bottoms?
20-23 Feb // Inis Mór // MORE HERE
MARCH
SEACHTAIN NA GAEILGE
The Irish language, culture and heritage are the building blocks of our lovely little community and this festival encapsulates our pride in the cúpla focal. Inspiring younger generations to immerse themselves in our native tongue, Seachtain na Gaeilge has got something for everyone – young or old, native or non-native, fluent or novice.
1-17 Mar // Around Galway // MORE HERE
LYRA
Having supported the likes of Jess Glynn and Dermot Kennedy in the past, there's no doubt that LYRA is on the rise. Cork's very own, LYRA is a singer-songwriter and multi-instrumentalist that you've got to listen to. Her anthemic single 'Mother' is an ode to her mum's powerful words of encouragement to forget your insecurities and rise above it all, so it might just be what you need to hear.
3 Mar // Róisín Dubh // MORE HERE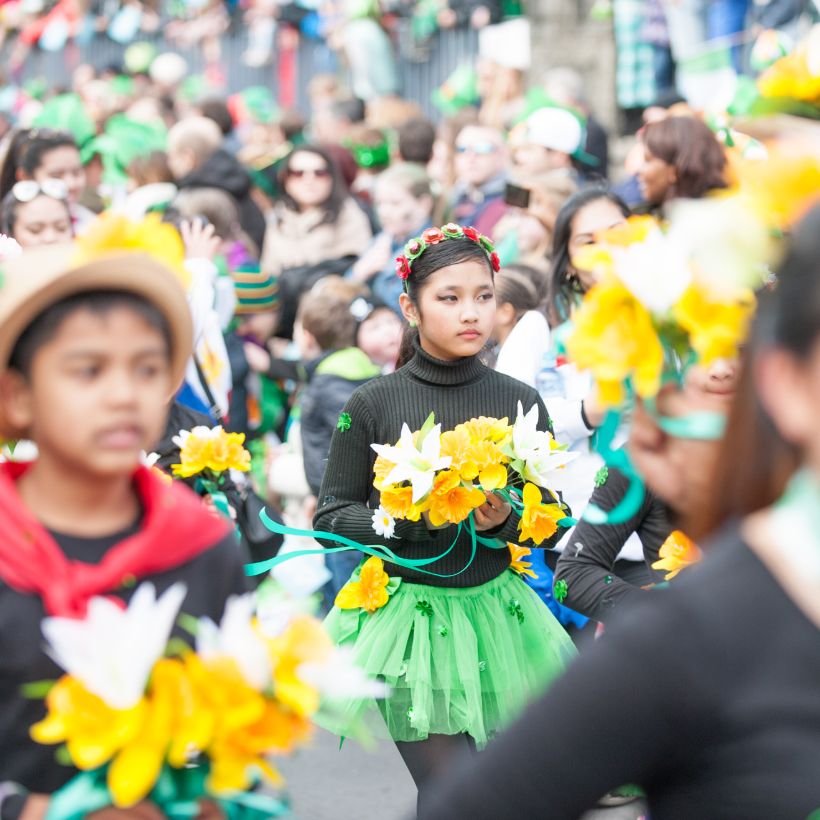 Photo via St Patrick's Festival Galway
ST. PATRICK'S FESTIVAL GALWAY
Does this even require explanation? Beloved by one and all, March 17 marks a day of great Irish pride across the globe and right here in Galway, we've got our very own celebrations in store. With a parade showcasing local artists and community groups, we'll be celebrating the incredibly diverse culture and talent flowing through the city.
17 Mar // Galway City // MORE HERE
CHRIS KENT – CHRISTY DOESN'T LIVE HERE
Cork comedian Chris Kent is back in the Town Hall with more stories, more kids and a keep cup to compensate for his guilt about overpopulation. Who can relate? Chris tries to come to terms with being called "well trained" for carrying out basic tasks and gets deep about his favorite clothes horse, or "garment donkey" if you're a maniac.
26 Mar // Town Hall Theatre // MORE HERE
APRIL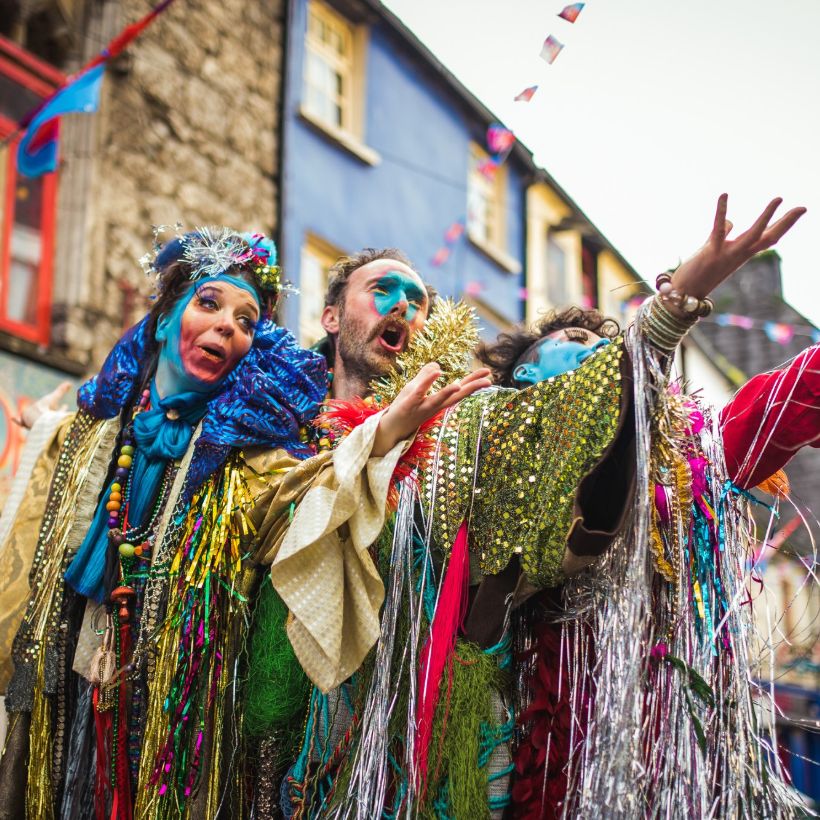 Photo by Julia Dunin
MACNAS' IMBOLC: FRAGMENTS
Everyone's favourite storytellers, Macnas are switching things up a bit with a dramatic new interpretation of the world's oldest story – the original hero's journey about a king called Gilgamesh – across four seasons. Elevating its signature style, taking traditional theatre and storytelling into new outdoor, indoor and digital territories, it's definitely something to look forward to. There'll be more exciting events in June, November and December!
10 – 12 Apr // Galway city // MORE HERE
JACK LUKEMAN
Celebrating the 21st anniversary of his first album Metropolis Blue, Georgie Boy singer Jack L will be enchanting the audience at Town Hall Theatre with his incredibly unique voice. With renowned live performances, you can be certain that the haunting timbre of Lukeman's voice will have you covered in goosebumps for the whole 90 minutes.
11 Apr // Town Hall Theatre // MORE HERE
COOLIO
You can't tell us that reading the name Coolio doesn't fill you with nostalgia! The iconic tune Gangsta's Paradise saw Coolio rise to the top of the '90s rap scene and his catalogue of fantastic tracks ensure that any gig he performs will be enjoyed by one and all. With an influence that transcends generations and cultures, it's always a good time with Coolio.
17 Apr // The Black Box // MORE HERE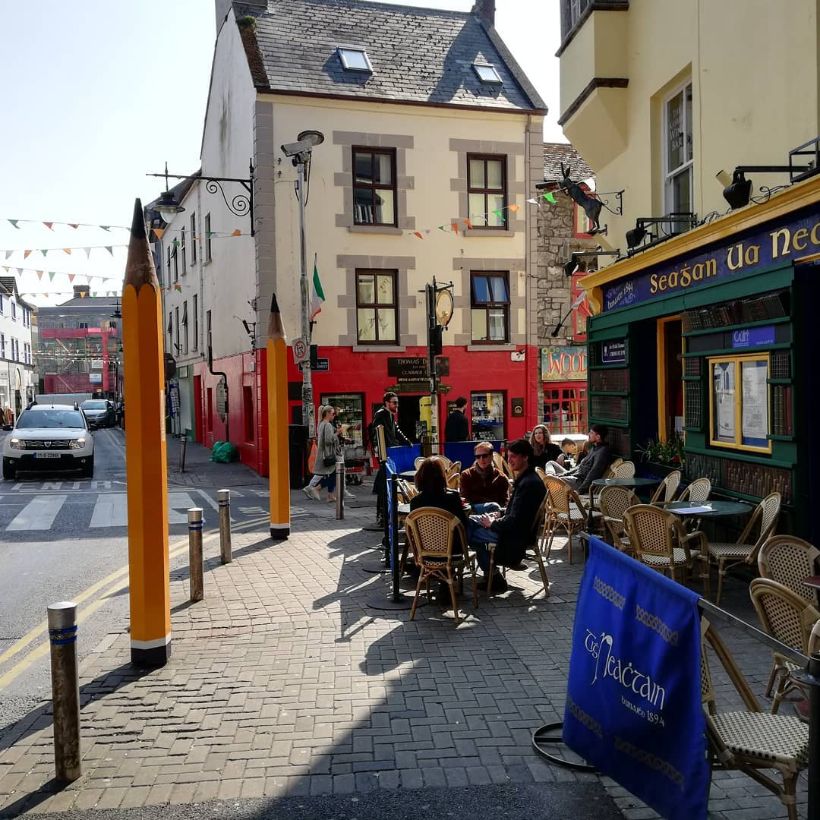 Photo via Cúirt International Festival of Literature
CÚIRT INTERNATIONAL FESTIVAL OF LITERATURE
Ireland's premier literary event, this 2020 festival is set to feature an eclectic range of Irish and international writers for readings, workshops, discussions, book signings and a whole lot more. The 35th Cúirt programme will comprise over 70 events across poetry, prose, music, spoken word, theatre, talk, family events and exhibitions, many of which are free of charge. You'll definitely find something for you.
20-25 Apr // Galway Arts Centre // MORE HERE
MILTON JONES IN MILTON: IMPOSSIBLE
Known for his quick-wit and mind-boggling one liners, Milton Jones is finally ready to reveal the truth about his past as an international spy which gave him a disappointment new identity that forces him to appear on the likes of Mock the Week and Live at the Apollo. This love story's got a twist – or maybe it's just quite a bad sprain. Only one way to find out!
21 Apr // Town Hall Theatre // MORE HERE
ASLAN
Take it from us, there's nothing quite like hearing the chorus of Crazy World sung by a crowd of Aslan fans. Join the ranks heading to The Black Box to see the Dublin band perform songs from their full back catalogue of albums along with a host of hit singles and fan favourites.
25 Apr // The Black Box // MORE HERE
MAY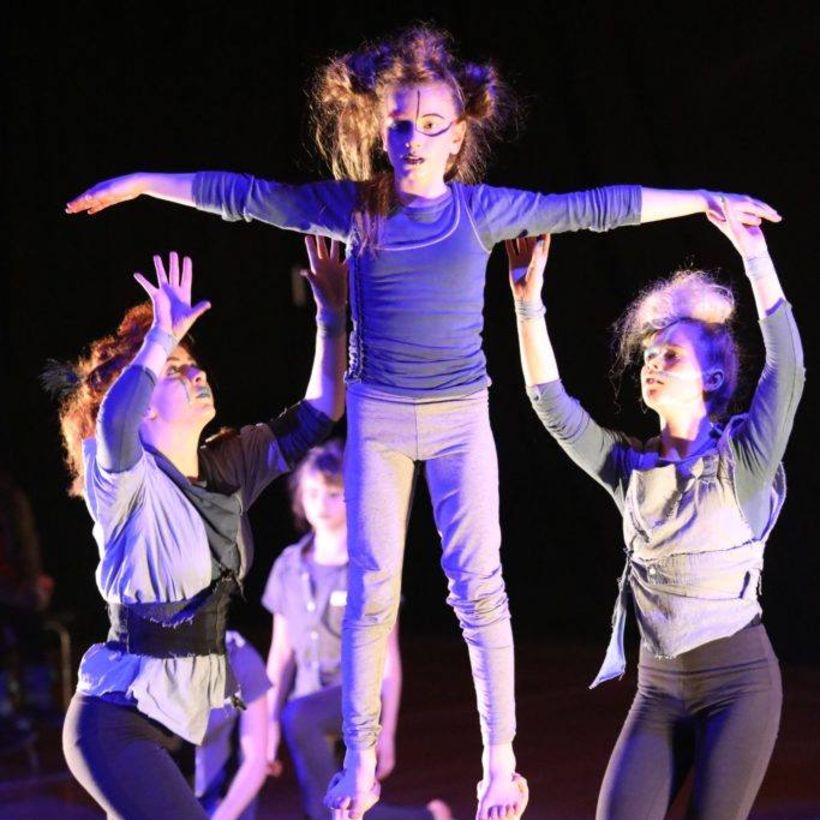 Photo via Galway Theatre Festival
GALWAY THEATRE FESTIVAL
Showcasing up and coming theatre companies and artists from Galway and throughout Ireland, Galway Theatre Festival consists of 9 days of exciting theatre, circus, spectacle, and storytelling, putting the vibrant performance culture of Galway on the platform it deserves. With a goal of bringing a fresh and lively programme of performance to the streets of the city, Galway's unique theatrical heritage will be drawn upon frequently.
1-9 May // Nun's Island // MORE HERE
ORANMORE ARTS FESTIVAL
Now preparing for its third year of festivities in a row, Oranmore Arts Festival is set to highlight the real community feel in the lovely little coastal village. Hosting events to suit all ages, this festival puts local talent in the spotlight through a unique and exciting programme featuring an array of music, literature, art, theatre and film, with most events being absolutely free.
7-10 May // Oranmore // MORE HERE
RYAN MCMULLAN
Northern Irish talent Ryan McMullan has been responsible for hugely popular tracks Bowie on the Radio and You Don't Dance and the Róisín Dubh will be welcoming him onto their stage this coming May. With a voice that effortlessly shifts between angelic and guttural, his natural vocal talent is enhanced by his beautiful songwriting abilities.
9 May // Róisín Dubh // MORE HERE
ALISON SPITTLE & KEVIN MCGAHERN: THE SMALLEST TOUR OF IRELAND WORLD TOUR
Teaming up for this major mini tour, Alison Spittle and Kevin McGahern plan to bring some high-energy craic to the Town Hall. Somehow being hilarious, thought-provoking and moving all at once, these two television comedians are alarmingly suited and know just how to play off one another's wit to ensure a night full of laughter.
10 May // Town Hall Theatre // MORE HERE
JUNE

Photo by Up in the Éire
WESTEND STREET FEAST
Beginning just three years ago, the Westend Street Feast has become a beloved community event that showcases the very best of what's on offer through food, drinks and culture. Priding itself on its eco-friendly qualities, everything is fully biodegradable with not a piece of single use plastic in sight. Head along to have a taste of what life's like out West.
1 June // Galway's Westend // MORE HERE
DAMIAN CLARK : LIVE LIKE THERE'S NO TOMORROW (BUT THERE'S DEFINITELY A TOMORROW)
A familiar face from Republic of Telly, Damian Clark is an Aussie hurricane delivers a fast, honest and raw hour of feel-good energy. Having been described as 'the world's wittiest machine gun' by The Scotsman, that really just says it all – doesn't it?
5 June // Róisín Dubh // MORE HERE
BELL X1
In a state of constant evolution, Bell X1 will be bringing their Dowry Strings collaboration to Galway – so prepare to be moved by the incredible musical experience. Playing all the very best tunes from their well-loved catalogue, there'll also be some brand new tunes they've been itching to perform live.
6 June // Town Hall Theatre // MORE HERE
FEVER PITCH MUSIC FESTIVAL
There's nothing quite like listening to some of your favourite musical artists perform live with the sun beating down (fingers crossed) on a Summer's day. Fever Pitch have already announced British indie-rockers The Kooks and Irish group The Coronas as headliners with plenty more to be announced soon. There's even talks of a brand new Big Top Tent! A great day out for the whole parish.
26 & 27 June // Galway Airport // MORE HERE
JULY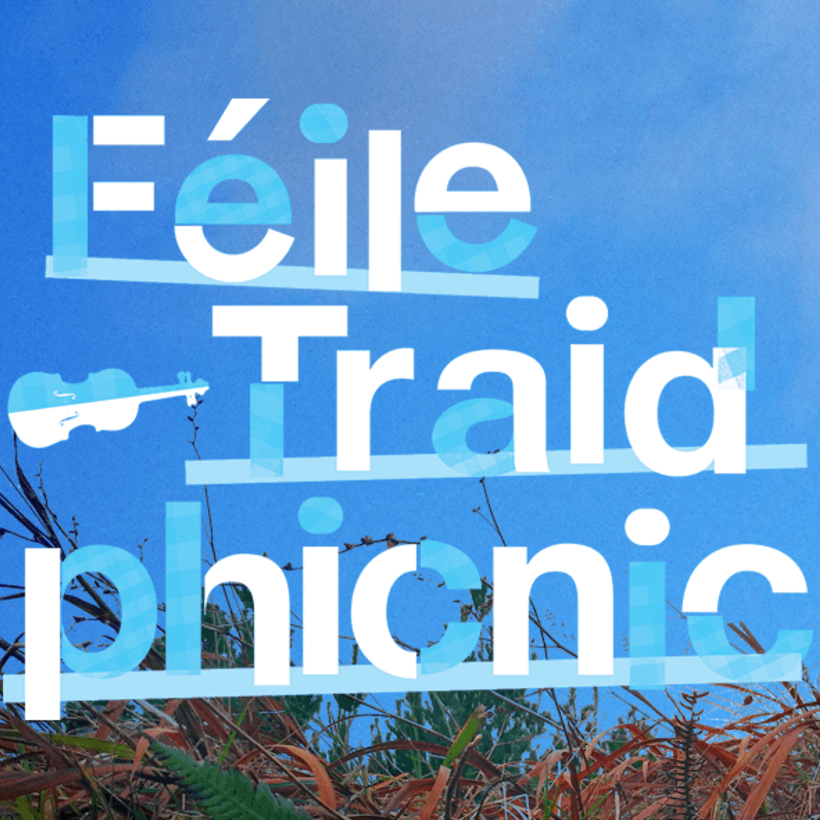 Photo via Traidphicnic
FÉILE TRAIDPHICNIC
Uniquely Irish and based on community spirit, Traidphicnic is a festival of music, art and the beautiful surrounds of Spiddal in Connemara. Alongside three days of mainstage performances, there'll be events such as storytelling, wool-spinning, wood turning, and a guided shore-walk. There will be workshops in music, sean-nós singing and dancing, as well as the opportunity to create your very own piece of art.
3-5 July // Spiddal // MORE HERE
GALWAY FILM FLEADH
Now in its 31st year, this feature film and shorts festival will be bringing audiences and filmmakers together in an intimate environment to share a common experience. Welcoming an array of film diversities from across the globe, the programme is made up of over 70 Irish and international features, coupled with a diverse range of events including masterclasses, seminars, outreach events, debates, public interviews, and the Galway Film Fair.
7-12 July // Town Hall Theatre // MORE HERE
CONNEMARA OYSTER FESTIVAL
Celebrating the very best things about Connemara's local seafood, this festival will include cooking demonstrations, seaweed talks and an oyster shucking competition, as well as some fun kid-friendly activities and live bands to keep spirits high. A weekend of craic, bia blasta agus ceoil – what more could you want?
10-12 July (tbc) // Keogh's Bar // MORE HERE

Photo via GIAF
GALWAY INTERNATIONAL ARTS FESTIVAL
Come July, it's easiest just to clear your whole calendar in preparation for the extraordinary GIAF. A multidisciplinary festival celebrating an array of artforms, this is the country's largest annual arts festival. Hosting an incredibly vast array of events, their musical offers are the cream of the crop. This year's headliners include The Flaming Lips, Pixies and The Stunning – with plenty more to be announced.
13-26 July // Various venues // MORE HERE
GALWAY FRINGE FESTIVAL
Providing a platform for local, national and international artists, the eight edition of the festival is set to be the biggest the city's seen with in excess of 100 events encompassing theatre, visual art, poetry, music, comedy, street spectacles, spoken word, and children's events, across 18 venues. A full programme of events will be on the way soon.
13-26 July // Various venues // MORE HERE
AUGUST
GALWAY PRIDE FESTIVAL
Highlighting everything that makes our city the cultural magnet it is and the people that make Galway such a vibrant and exciting place to be, events throughout the week will include evenings of information and awareness, arts and performance, music nights with the colourful parade falling on the 15th.
10-16 Aug // Galway // MORE HERE
CRUINNIÚ NA MBAD FESTIVAL
A tradition that spans generations, heading out to Kinvara to witness this fabulous regatta host the legendary turf boats is something for the bucket list. Join the masses of spectators throwing themselves into a frenzy of sessions afterwards with the cream of the Irish traditional music crop.
14-16 Aug (tbc) // Kinvara // MORE HERE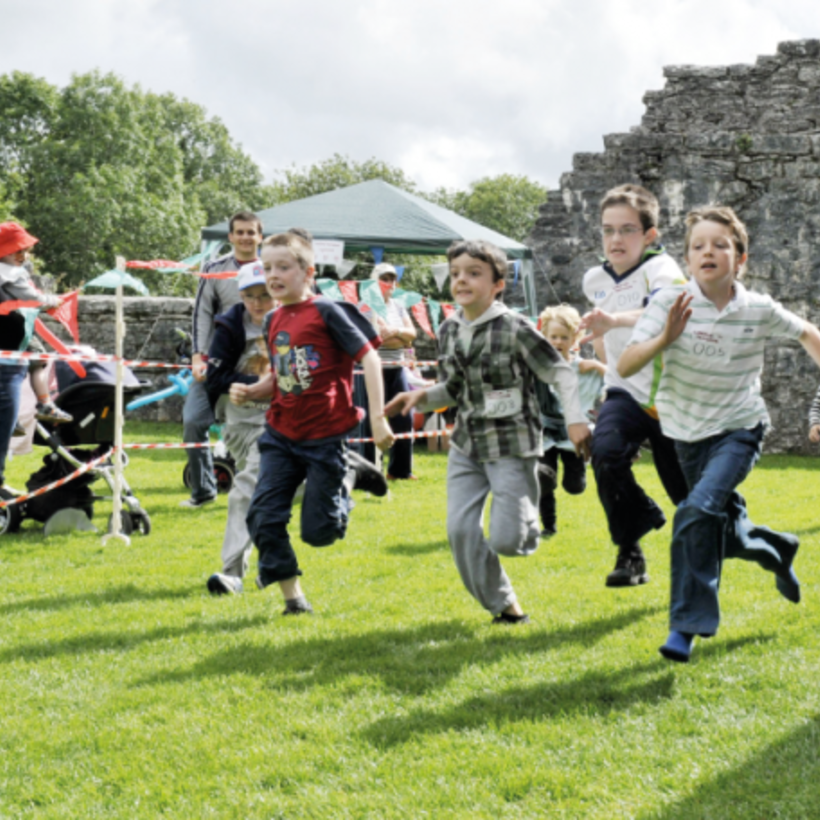 Photo via Galway Heritage Festival
GALWAY HERITAGE WEEK
As part of National Heritage Week, Galway city and county will host over 100 different events in celebration of our rich heritage from Ballinasloe to Inishbofin. There'll be everything from genealogy workshops and talks on the history of the Connemara pony to medieval tours and seashore safaris.
15-23 Aug // Various venues // MORE HERE
SEPTEMBER
GALWAY TATTOO SHOW
Are you a fan of ink? Galway's very own tattoo show brings together some top international tattoo artists with the amazing tattoo talent of some of Ireland's own. This celebration of tattoo art will also feature entertainment, live music, a stunning art gallery, a free tattoo cinema, photo booth, market stalls and traders on show to keep you entertained.
12 & 13 Sept (tbc) // The Galmont Hotel & Spa // MORE HERE
CLIFDEN ARTS FESTIVAL
The 43rd annual Clifden Arts Festival will consist of over 200 cultural events that will have something to excite everyone. Audiences can expect a very high quality artistic programme with superb literary, musical and visual art content with Clifden's community art as a central focus with creative writing, music, theatre, graphic design and film workshops and performances taking place in the local schools for the duration of the festival.
16-27 Sept (tbc) // Clifden // MORE HERE
GALWAY CULTURE NIGHT
14 years on the trot, Culture Night is a real highlight in Galway's cultural calendar. Providing free access to museums, galleries, theatres and public buildings in the evening for tours, exhibitions, readings, performances and films. Drama and poetry, music and dance, workshops and lectures – the best part? It's all free of charge!
18 Sept (tbc) // Various venues // MORE HERE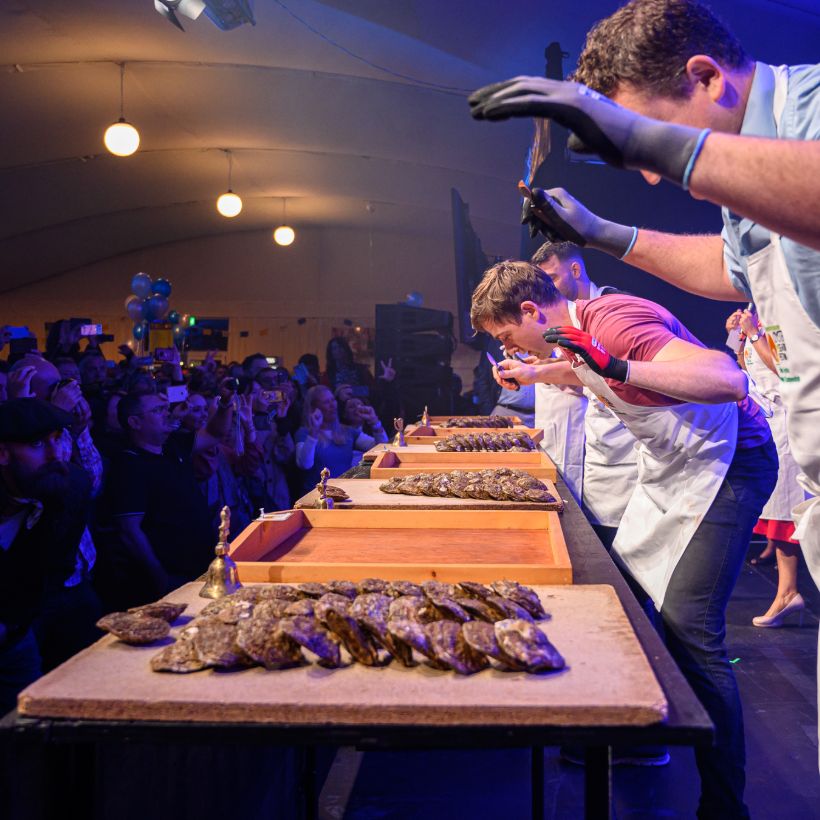 Photo vai Galway International Oyster Festival
GALWAY INTERNATIONAL OYSTER AND SEAFOOD FESTIVAL
The longest-running oyster festival in the world, Galway International Oyster Festival gives the people of Galway the chance to experience a wide variety of tantalising events, from seafood trails, oyster hot spots, oyster shucking championships, foodie talks and tastings in some of Galway's finest restaurants. The grand finale comes in the form of the Gala Ball, leaving a good taste in participants' mouths.
25-27 Sept // Nimmo's Pier Marquee // MORE HERE
OCTOBER
ED BYRNE – IF I'M HONEST
One of our country's finest observational comics, Ed Byrne will be paying a highly anticipated visit to the Town Hall for an evening of hilarity. He'll be taking a long hard look at himself and trying to decide if he has any traits worth passing on to his children – who knows?
9 Oct // Town Hall Theatre // MORE HERE
BABORÓ INTERNATIONAL ARTS FESTIVAL FOR CHILDREN
Theatre, Dance, Literature, Music, Puppetry, Workshops, Visual Art – you name it, Baboró's got it for all ages. Since the arts are there to be admired by anyone and everyone, this festival ensures that the kiddies get a look in. With beautiful exhibitions, readings and workshops, this week-long festival of world-class creative arts features some of the best Irish and International artists, with plenty of creative engagement workshops to boot.
12-18 Oct // Various venues // MORE HERE
FOOD ON THE EDGE
The foodie offerings here in the West are some of the very best around and JP McMahon has curated this two-day symposium to put our culinary offerings on the map. Angled towards chefs and food enthusiasts, the event initiated discussion and debates as it sheds a light on the food industry through panel discussions, masterclasses and networking activity. There'll even be an artisan food village that will showcase Irish food produce.
19 & 20 Oct // Galway city // MORE HERE

Photo via VVC2019
VODAFONE COMEDY CARNIVAL GALWAY
Sure Galway's basically the country's capital of comedy, this just seals the deal! With over 100 acts performing in 75 shows across 18 venues, this festival presents leading Irish and international comics, improv, theatre, mime, table quizzes, photography, hip hop and a whole heap more. There's always a killer lineup, so make sure to keep your eyes peeled.
20-26 Oct (tbc) // Galway city // MORE HERE
NOVEMBER
TULCA FESTIVAL OF VISUAL ARTS
2020 will mark the 18th year of Tulca, a festival which will bring 15 artists and two collectives to exhibit throughout our beautiful city. They've been captivating audiences since 2002 with an eclectic display of contemporary art, innovative exhibitions and new commissions, existing and never-before-seen work, performances, talks, and events.
5-22 Nov (tbc) // Various venues // MORE HERE
DECEMBER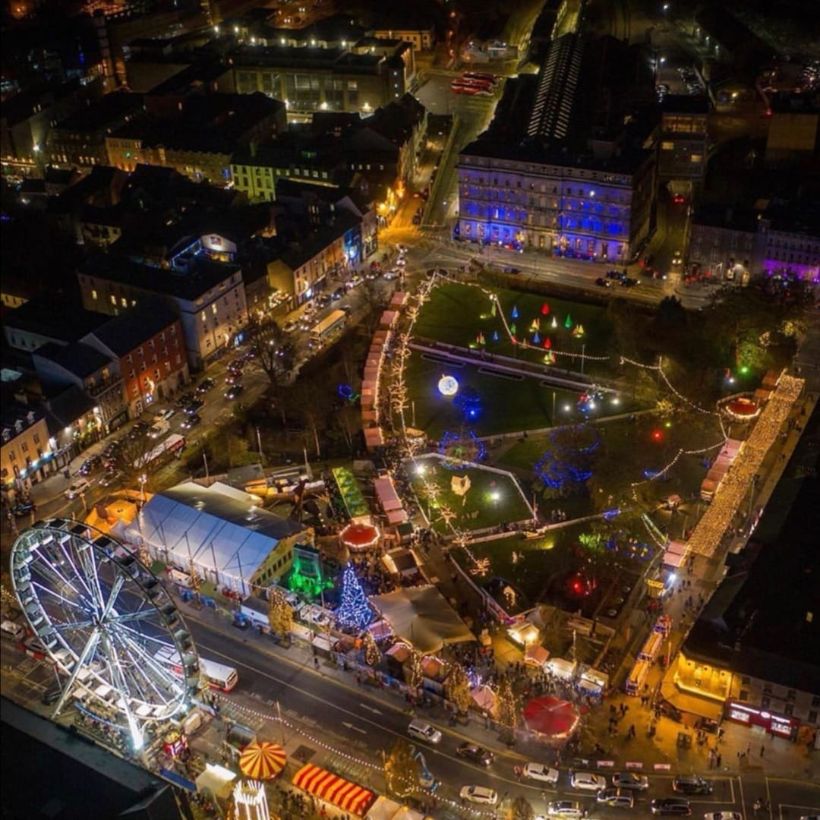 Photo via Up in the Éire
GALWAY CHRISTMAS MARKET
I think we can all agree that Galway's Christmas Market enhances the city to no end, attracting people from far and wide to come and browse through the many stalls. Sip a hot chocolate, grab a stein in the Bier Keller or take a ride on the Big Wheel in between sourcing some bits and pieces to fill out your gift list.
13 Nov – 20 Dec // Eyre Square // MORE HERE
LIGHT UP GALWAY
The faintest glimmer of Christmas sparks a festive joy within us all and once these light displays are shining bright – 'tis the season. The official light-up ceremony is a great family-focussed event, during which you'll see large light installations and projections set the city aglow. There's plenty of photo opportunities and lots of entertainment too!
20 Nov – 31 Dec (tbc) // Galway city // MORE HERE