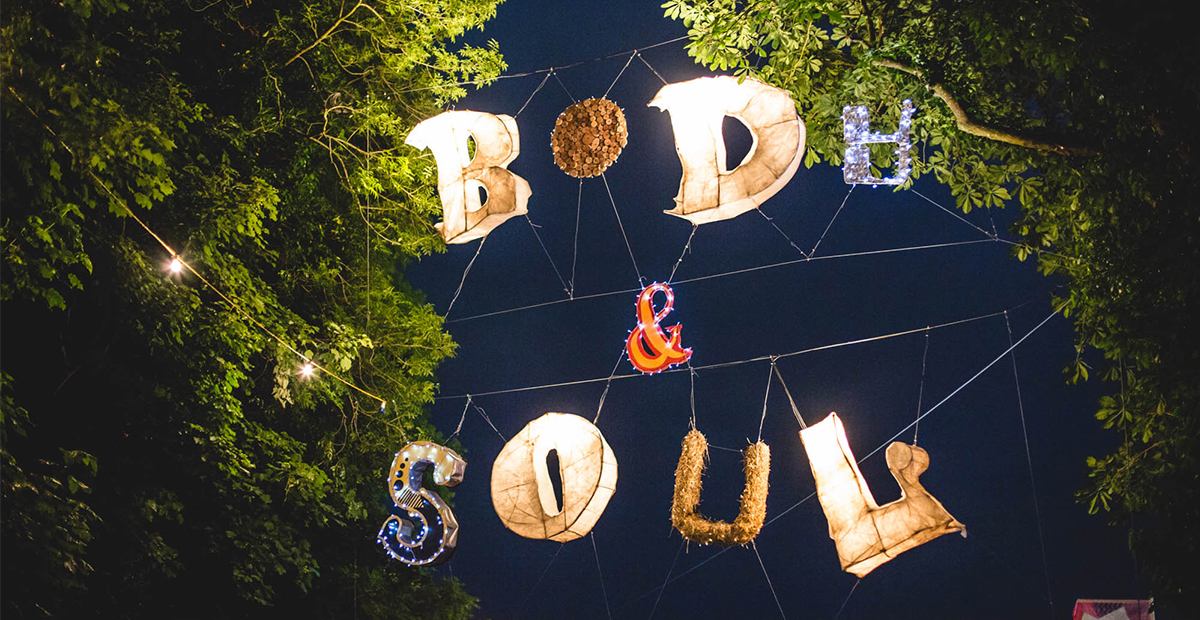 Galway Vibes at Body & Soul
Body & Soul Festival will celebrate "10 Years of Joy" this weekend when it transforms Ballinlough Castle in Co. Westmeath into a bustling village of arts and music. The line-up is packed with interesting and unique Irish performers and there's a healthy helping of Galway acts thrown in there too. Find out more about Body & Soul below…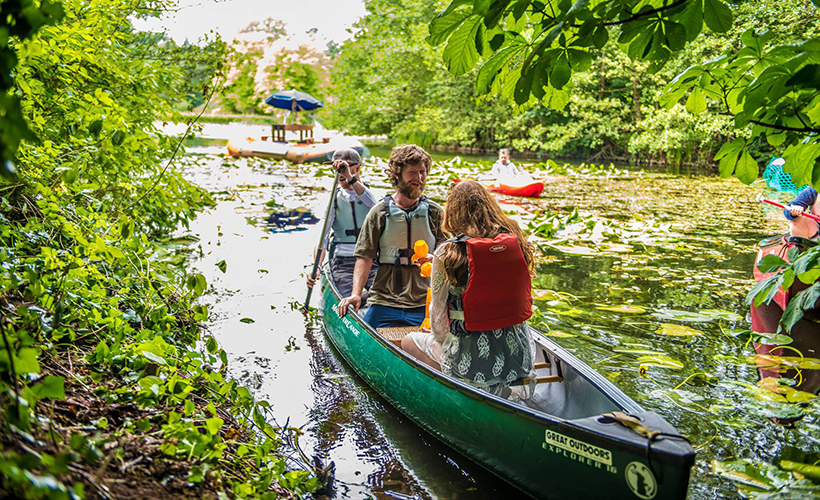 What began as a gathering of like-minded people interested in arts, music, performance, cultural history and community has since grown into one of Ireland's major festivals. Body & Soul's 10th Anniversary boasts an excellent line-up including the likes of Sleaford Mods, Modeselektor, Kate Tempest and Dream Wife. However, the festival has always preferred atmosphere and experience rather than focusing on headline acts and branding. Body & Soul organisers harness a sense of discovery to champion emerging Irish artists, offering them a louder voice and a chance to showcase their work in a more intimate and imaginative setting.
Within that Irish contingent there is a strong Galway vibe! Not least because Avril Stanley, founder and director, grew up in the City of the Tribes before learning her trade with festivals abroad. Here's a preview of some of the best Galway acts playing at this year's Body & Soul. If you're heading along, be sure to check them out!
The Clockworks // Sunday // 21.15 // Woodlands Stage
The Clockworks are riding the crest of a wave at the moment. The four boys, who formed in Loughrea, upped and moved to London to try and further their music career. They instantly got picked up by Alan McGee for his new record label, Creation23, and have just released a new single along with a sold-out show in Notting Hill Arts Club. The Clockworks are a gritty, honest, energetic and powerful punk band whose technical prowess is reflected equally in their lyrical dexterity. They are also incredibly committed; they told us that "the only reason we all work is to spend every single cent on the band" (read the full interview HERE). The Clockworks are an Irish band that you simply have to see live, and this is one of your only chances to catch them this year!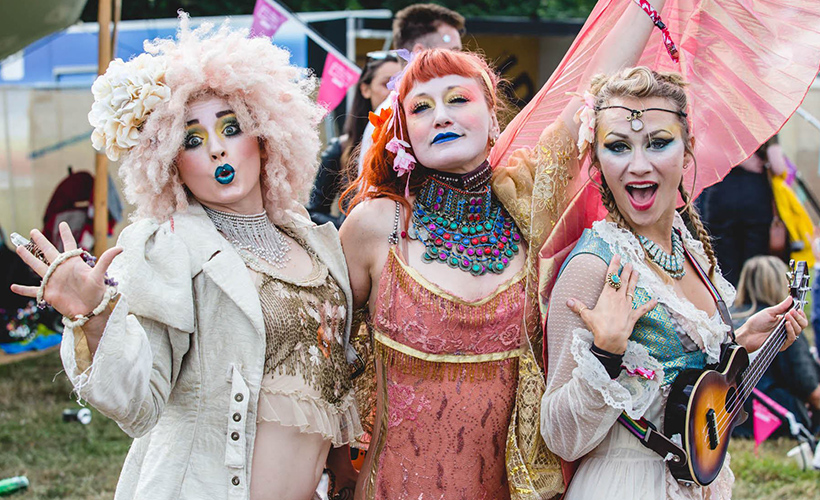 LAOISE // Sunday // 16.00 // Body & Soul Stage
Here's another Galway act that is really coming into the spotlight on a national and European level. LAOISE is an electro-popstar from Inishbofin who mixes emotional lyrics with shimmering, retro dance music to make sure that everybody has a good time. Her single, "Again", was nominated for RTÉ Choice Music Award and she has just released a 4-track EP, Mad, which is even better! Her string of high quality releases and joyful live shows earned her summer slots at Primavera Sound in Barcelona and Lollapalooza in Germany. LAOISE is the perfect act to see if you want to throw a few shapes and dust off the, inevitable, Sunday hangover. Get to know her better HERE.
Anna Mullarkey // Friday // 22.00 // Arbutus Yarns Theatre
Anna Mullarkey is a multi-instrumentalist composer, performer and producer. Having spent the last decade composing folky-jazzy-ska music with My Fellow Sponges, Mullarkey has now started to create ambient, electronic music that perfectly suits her enchanting vocals. Not only does she create heady, ethereal dance music but she also puts on all-encompassing live shows that will enchant you. Mullarkey will work with her sister, Mia, and James Riordan to create a multi-disciplinary show for this year's Body & Soul that will feature props, performance and visuals. The desire to create a show that is more than just music developed during Mullarkey's time spent in theatre. Her involvement was "eye-opening" as she learned "what's possible and how lights can affect a show so much". Get the Low-Down
Niamh Regan // Sunday // 20.00 // Woodlands Stage
Ok. So you've danced your socks off to the brilliant artists above. Now you feel like chilling out and enjoying some wholesome, folk songwriting. Niamh Regan has got you covered in that respect. She has earned a reputation in her hometown, and nationally, for her beautiful vocals and lyrics. At only 24, she has been captivating audiences around Galway and Ireland for years. In Regan's music you will hear shades of folk artists from the past as well as contemporary artists like Ben Howard, Damien Rice and Josh Ritter. Despite all of these comparisons, Regan is unique. This is the essence of folk music; collecting sounds and influences that are rooted in our past and creating new shoots of life. Read more HERE.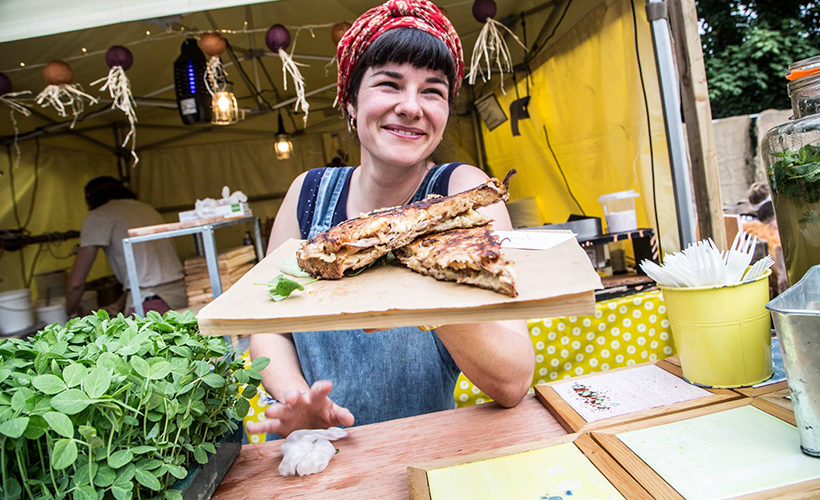 Róisín Seoighe // Sunday // 13.15 // Arbutus Yarns Theatre
The surroundings of Body & Soul festival will definitely make you feel closer to Ireland's rich cultural history. Why not celebrate your new-found understanding by listening to a few amhráin i nGaeilge? Róisín Seoighe hails from Connemara and started her musical journey as a Sean nós singer. She's been destined for great things from a young age! By the time she was 7 years old she had appeared on The Late Late Toy Show and travelled to Liverpool as part of an Irish cultural delegation with then President Mary McAleese. She soon began composing and performing her own songs ás Gaeilge. In 2015, as a 16-year-old student, Róisín won PREDA Ireland's National Song Contest with "Freedom Song". She was nominated for Nós' 2017 Irish language "Up and Coming Artist Award" in the same year she won Gael Linns Song of the year with "Sín do lámh".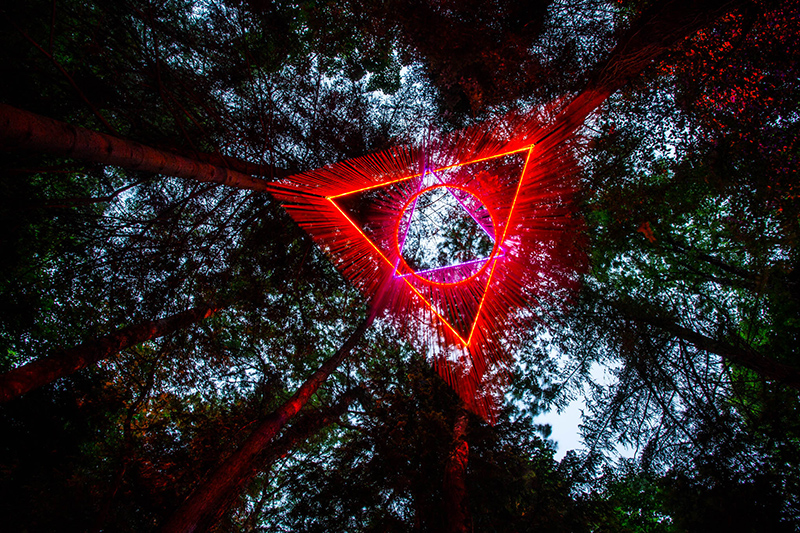 Body&Soul are changing the game when it comes to weekend festivals. Here atmosphere takes precedence. There are eco-friendly camp sites, designated BBQ areas, holistic well-being workshops and treatments, matchmaking workshops, wonderful art installations and delicious food. All that without even considering the fantastic music and comedy acts! The Body & Soul vision is to build a permanent festival site that can be developed, progressed and evolved for future generations to enjoy. They aspire to heighten awareness of the people-environment connection while exploring new, exciting artistic corners & pathways.
Body & Soul won Best New Festival and Social Responsibility Award at the Irish Festival Awards in 2011 and won Best Small Festival in 2012. Since its early days it has established itself as an incomparable adventure and one you should consider becoming a part of. There are still tickets available for this year's event – BUY HERE
Images courtesy of Conway Communications.