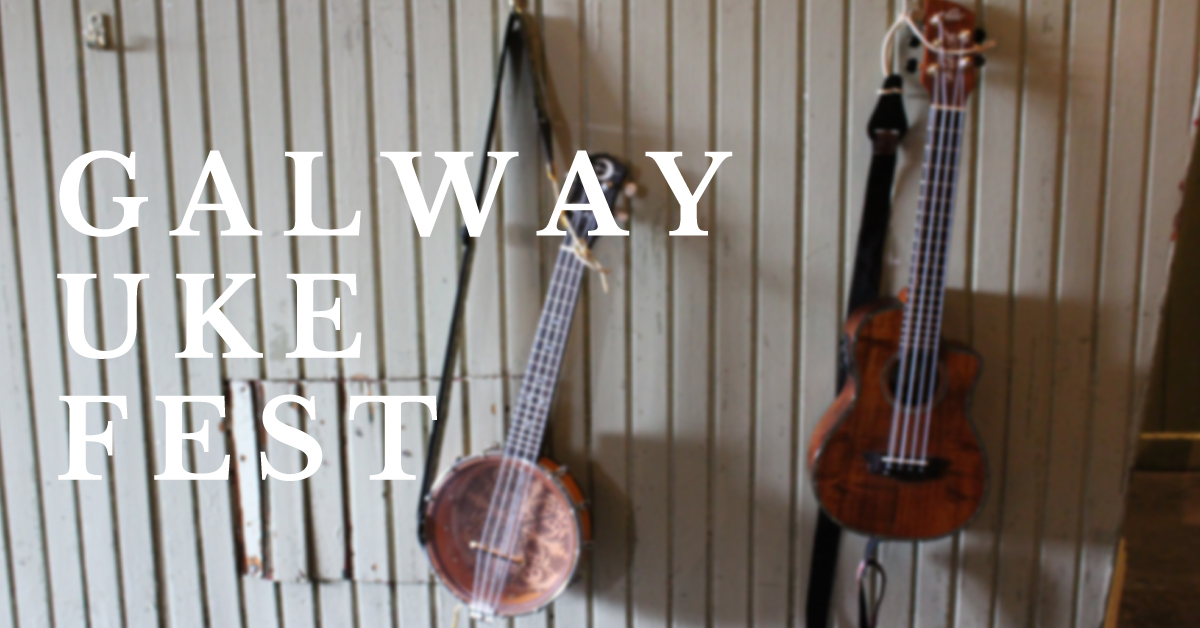 Galway Uke Festival 2019
Looking for a whimsical, musical way to spend your weekend? Feast your ears on the beloved ukulele this June!
The Galway Uke Festival will be hosted by various venues around Galway city centre for a 3 day event. Their aim is to celebrate the vast community of ukulele players here in the west with concerts, open mics, workshops and group sessions.
The festival will kick off in the Dew Drop Inn for a 'Ukulele Celidh', where all levels are invited to pop in with their uke and begin the festivities. The gloves will come off for the 'Golden Uke' open mic style competition as artists and groups battle for the top tier Golden Uke and other fun surprises. A wind down session to reflect and absorb the spectacles of the festival will take place in The Liquor Lounge from 3pm on Sunday.
Throughout the weekend, there will be concerts and workshops featuring artists Noriana Kennedy and Marc Gallagher. The Galway Ukers will also stand by them in the Mick Lally Theatre.
Don't miss the eye-catching street performances of the 'Flashmob' and the 'Big Busk' which will light up Shop Street on Saturday. 'Flashmob' is an electric event which went viral on Facebook last year with over 100,000 views. The 'Big Busk' will attract all those from different walks of life to flood the city centre, appreciating players as they take over the town.
Galway Uke Festival is actively seeking friendly and ukulele-loving volunteers. If you're keen to get involved in the festivities, sign up on their website galwayukefestival.com/volunteer. Roles include front of house staff, box office staff, merchandise manager, social media and more!
Don't let this festival skip over your head and skip on down to the Dew Drop Inn Friday 21st!
Words by Fiona Lee