A truly unique experience can be enjoyed inside the lovingly restored landmark building only a minute walk from Eyre Square. Galway City Distillery takes visitors on a journey that introduces them to the best tastes and flavours that Galway and the West Coast can put in a glass.
Galway City Distillery operates with their core belief - "Of here. Made here. For here" - and this inspires everything they do. The first distillery to produce spirits in Galway city in more than 100 years, Galway City Distillery have firmly placed their roots in Galway and the West of Ireland.
Following their launch in March 2022, Galway City Distillery continues to grow and experiment with the many different tastes and flavours of Galway while simultaneously educating both locals and tourists alike about them. In order to learn more about this blossoming enterprise, we spoke to Galway City Distillery's Founder Jim Flynn.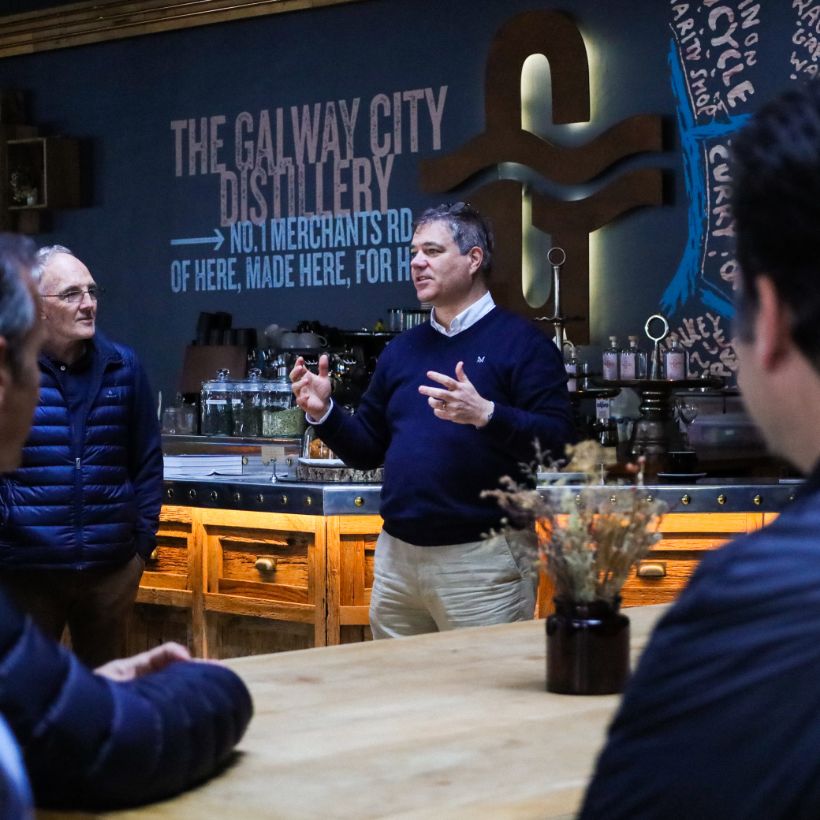 A valuable resource for taste and flavours hunters and the culturally curious, Galway City Distillery offers an experience you won't find anywhere else. Inspired by a sense of place and time, the origins of the distillery were grounded in values of sustainability and to bring things back to a hyper-local level in everything they do.
Their visually appealing logo (see below) cleverly comprises different elements of Galway that have proven vital to the success of Galway's historic drinking culture. At the top, the Spanish Arch, from which spices and produce arrived into Galway city. The top wave represents the Corrib River, which was the lifeline of Galway city's distilleries, and the bottom wave is the shape of the inner port of Galway. The level of care and thought behind all this, showcases the love and dedication that the Galway City Distillery team take in placing Galway at the heart of their work.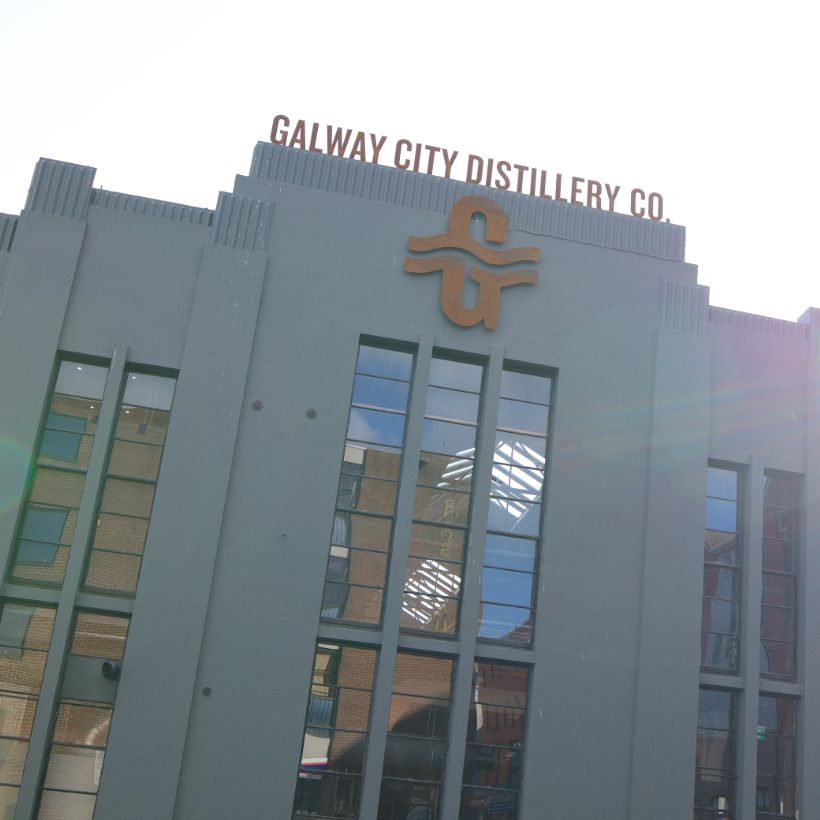 Placing an emphasis on their interest in helping educate visitors in understanding their own taste and flavours. The main challenge for Jim and the rest of the team was in proving to people that the great reputation Galway had for its diverse food scene, existed in its drinking scene too. Jim says; "We're much more like a liquid restaurant than we are a bar. So like the brilliant restaurants in Galway, that are great at putting Galway on a plate - Timely, seasonal food, local to the region and it's a great representation of Galway on a plate." Jim continues; "What we want to do is put Galway in a glass on the same basis. That's what we try to do and that has been led largely by following the Celtic Wheel of the year."

Working alongside the influence and expertise of the America Village Apothecary's Claire Davey who was the first to take Jim on a full exploration of the Celtic and lunar cycles. Galway City Distillery takes inspiration from the landscape of Galway and astrological cycles to curate a  cocktail menu that is holistic, ecological, ethical, and Irish. This menu diversifies with each lunar cycle (13 per year) and this allows them to offer the freshest flavours possible leading to an exclusive, cocktail experience. Jim sums up what makes Galway City Distillery different in saying; "We are unique in our use of specialised botanical tastes and flavours in Galway and Connacht, harvested and produced in line with the lunar and solar calendars."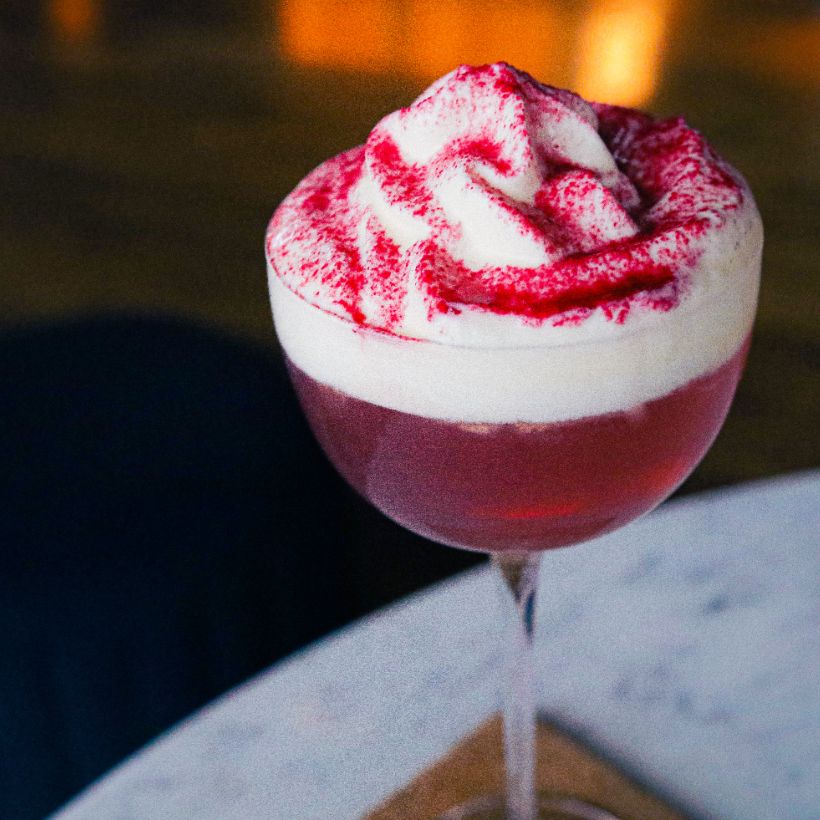 The building is split between four areas- the Café, the Distillery, the Bar which is aptly named 'An Sconna' meaning tap, and the Flavour School. Each individual space evokes the same core principles that Jim set out to create in Galway City Distillery on day one; "A not easily replicable taste and flavour experience that is firmly rooted in Galway. - in its history, in its history of drink, in taste and flavour and the lunar calendar." Visitors to the Distillery can opt for relaxation with coffee and baked goods in the Café, a taste of their cocktail excellence at An Sconna, or go on a taste and flavour journey at the Flavour School and sample some of the drinks that have been made in-house at the Distillery.
If you would like a first-hand experience of Galway City Distillery, visit them at 1-3 Merchants Rd. For more information on the space and what they offer their guests, check out their website at; https://www.galwaycitydistillery.ie/.
Follow Galway City Distillery on their socials @galwaycitydistillery, on Facebook and Instagram. 
All photos courtesy of Galway City Distillery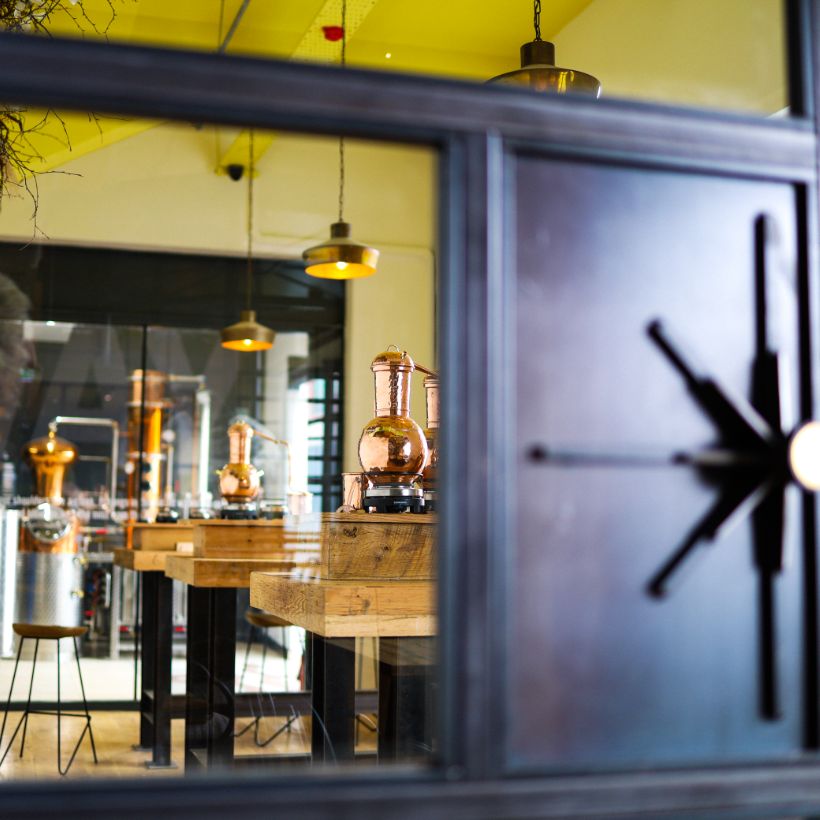 Published on Updated on