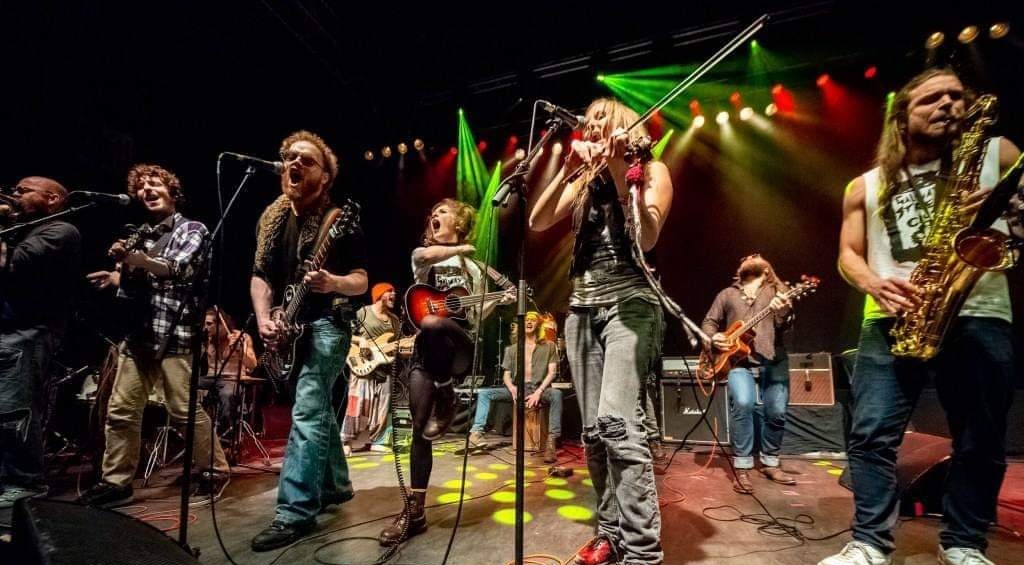 Galway Street Club Announce early single release, Dublin & Galway shows
Galway-based busking collective Galway Street Club today announced a surprise early release of 'Black Widow of Iron Mountain', the long-awaited debut single from their upcoming second album.
With the track being released on all Streaming platforms on October 1st, the proceeds from sales between now and the official release (October 1st) will go to JIGSAW Galway (75%), A mental health organisation that works with young people aged between 15-25 who are going through a tough time with the remaining 25% going towards Galway Busking Community's Campaign to overturn bylaws passed by Galway County Council, which essentially makes it illegal for the group and many other buskers to perform on the streets.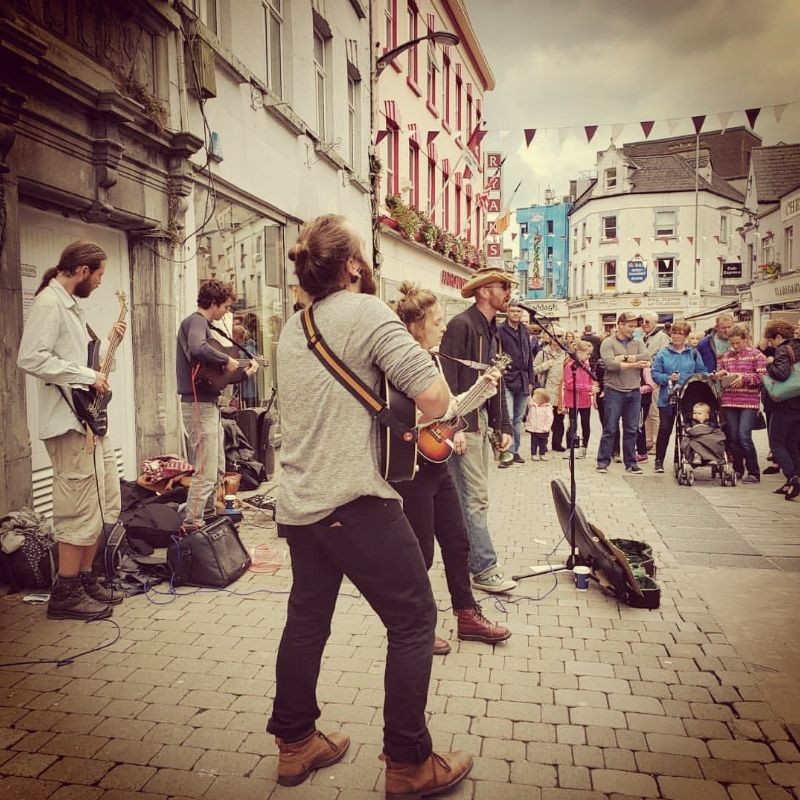 The band and the busking community have vowed to continue fighting the by-laws. 'The most frustrating things about these by-laws, is not only the implications it has on the city, but seeing elected politicians waste valuable time and resources on something that brings so much joy to the streets. They could be tackling much bigger problems in Galway, like the mental health or housing crisis'
Galway Street Club's new song, explores "that feeling of not being able to stay away from someone when you know they're only trouble" (James Dillon, Guitarist and Vocalist), in a smooth, funky style that represents the musical diversity and unique ability to slide in and out of genres that followers of the band have become accustomed to. "We'll play and write music in any style. If we like how it sounds and its energy, then we aren't afraid to share it."
The highly-energetic gang of buskers, having just returned from a summer of wowing festival audiences at Boomtown Fair (U.K), Knockan Stockan, All Together Now, Spraoi, Carlow Arts Festival and Electric Picnic, as well as a sold-out headline show at Galway International Arts Festival, have announced two shows to celebrate the release of the new track.
On October 1st, the Galway Street Club hit Dublin and Whelan's Live for before returning to Galway's Westend for another foot-stomping, hell-raiser of a show on Roisin Dubh main stage.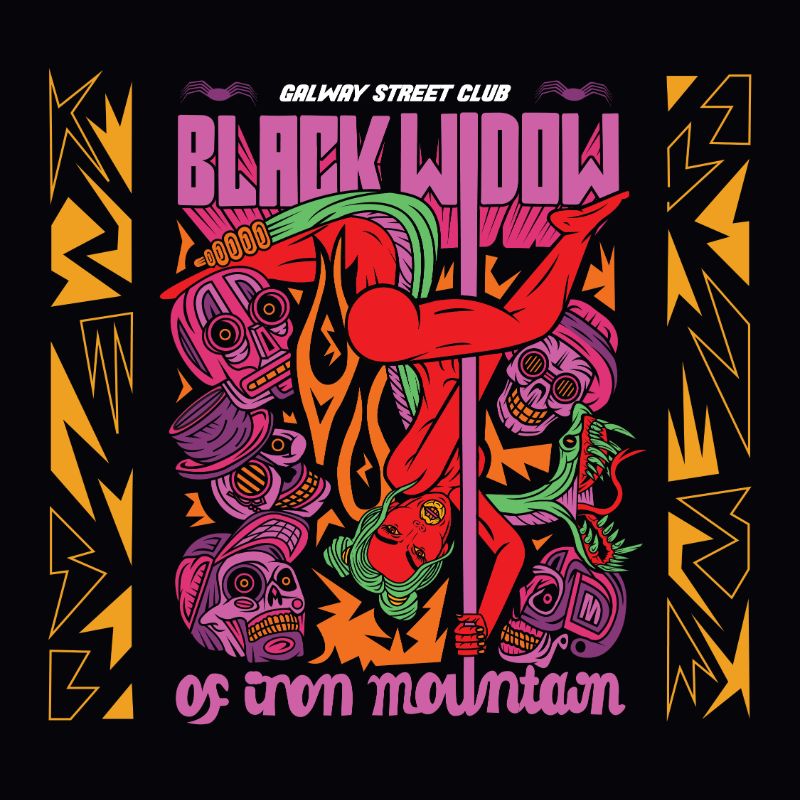 "Unlike so many of our performers, GSC are ready and more than willing to put their mind, heart, body, soul and balls into every note, which puts their own idiosyncratic spin on their set." – Nitelife.ie

Tickets on sale now from the Róisín Dubh and Whelan's.

More information on Galway Street Club, click here.