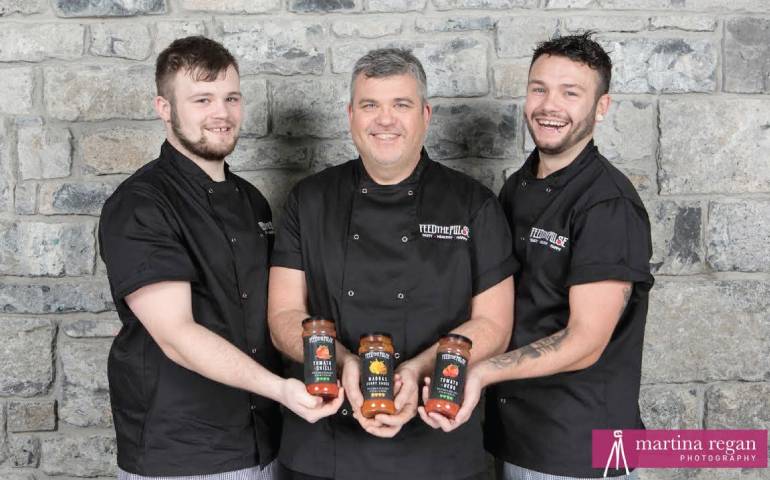 Galway start-up blazing a trail for healthy eating
Family business wins European food award – A new Galway-based food company has scooped a prestigious European award that recognises the most innovative trailblazers in food and nutrition.
FeedThePulse, a family-run company, was the only Irish company to be placed in the Unilever Foundry and Food Vision Trailblazer Competition.
The three winners were companies based in London, Scotland and Belgium. FeedThePulse was the only runner-up in the competition and won the company a place on the Food Vision programme as a start-up.
Food Vision is the leadership forum for the nutrition industry and was held in Cannes last week.
"For FeedThePulse to be considered one of the top entries of the Trailblazer Competition is an extraordinary achievement – especially as the company hasn't even offically launched yet," said co-founder Helen McArdle.
FeedThePulse will officially start trading on Monday (March 14) but already works closely with the Galway GAA teams and a number of rugby teams in Connacht, providing them with healthy meals.
However, its products will soon go mainstream and will be stocked in SuperValu, through its Food Academy Programme, which is run in conjunction with Bord Bia and the Local Enpterpise Office (LEO) Network and other retailers across the country in the coming months.
The family-run business create clean-label, functional foods using no artifical colours, flavours or preservatives. The products were inspired after a meeting with Croí, a non-profit foundation dedicated to fighting heart disease and stroke in the West of Ireland.
"This inspired us to produce foods that support a healthy heart and meet the nutritional needs of an elite athlete; low in salt, sugar and fat and a source of fibre and protein. We are dedicated to making healthy and nutritious food more accessible," said Helen.
"Studies show that many people who overeat remain hungry as the food they ingest isn't nutritious enough. Having experience catering to athletes, the FeedThePulse chefs know how to create food that fuels an active lifestyle."
FeedThePulse was set up by husband and wife team Helen and Owen McArdle who were already running their catering business: McArdle Catering.
Head chef Owen, who has over 30 years experience as a chef, has been joined in the kitchen by the couple's two sons Glen and Dan who were both working as chefs before returning to Galway to get the company off the ground.
FeedThePulse is supported by Udaras na Gaeltachta and is based at the Bank of Ireland Startup Workbench in Mainguard Street, Galway.
Helen is a participant on the ACORNS programme, which is aimed at supporting female entrepreneurs in rural regions and is funded by the CEDRA fund through the Department of Agriculture, Food and Marine.
For more information contact: Martha Kearns at StoryLab PR on 071 9300942 or 087 2720212 or Helen McArdle on 087 2111752