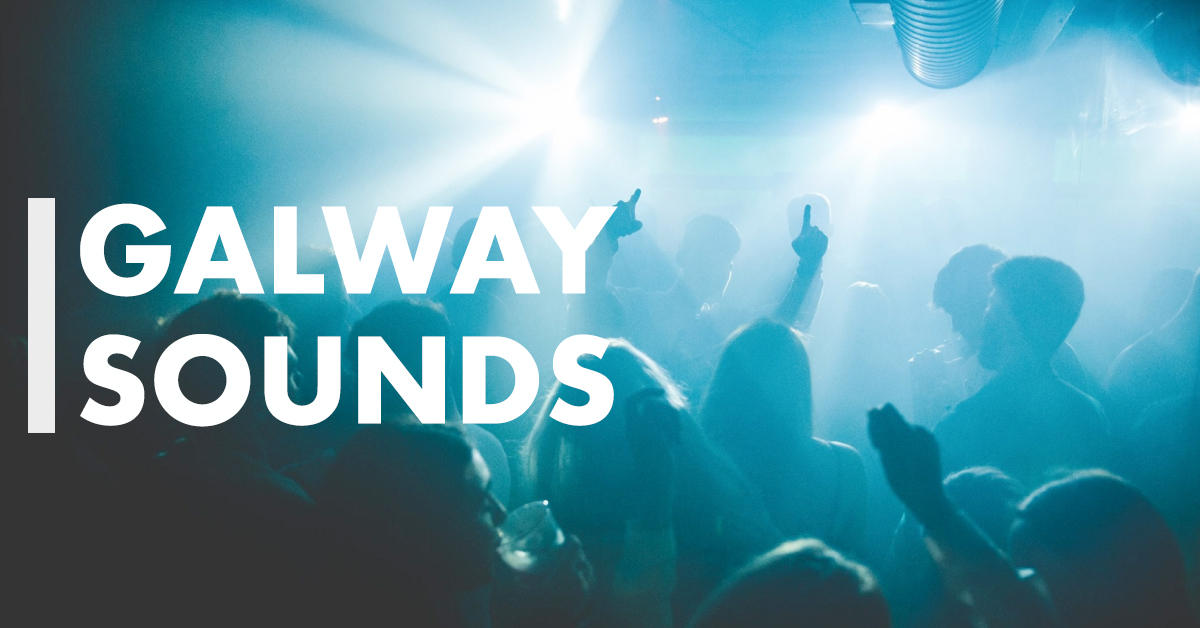 GALWAY SOUNDS: JANUARY
Galway Sounds gives you a monthly insight into the great Irish music events going on around Galway City and County. Read on to get the inside track on the best live shows that the West has to offer this January..
2020 is going to be an absolutely huge year for our city as it celebrates being chosen as European Capital of Culture. So, it's great to see the year starting off with some amazing musical goings-on. At this dark time of year it can be easy to go into hibernation mode, but there is so much fantastic music to enjoy in January so read on and get involved. You'll be glad to get out and about!
Eclectics: Little John Nee // The Black Gate // Wed 29th Jan
Eclectics had a pretty amazing first year in The Black Gate, with a string of sold out shows attracting the best in Irish music. Now they welcome, bonafide legend, Little John Nee to entertain the crowds with support from, the equally eccentric, The Curly Organ. Little John Nee blends physical theatre and musical storytelling to provide a unique experience that is funny, enlightening, profound and mesmerising. His live shows always leave a mark on his audiences and he is a truly original artist! The Curly Organ has an amazing ability to connect with people through his improvisational, charming, quirky music and he always encourages crowd participation – so you know it's going to be fun! With tickets priced at just €10 you would be mad to pass this up! MORE
For fans of: My Fellow Sponges, Peter Sarstedt, Charlie Chaplin
Annual Phil Lynott Remembrance Show // Monroe's // Fri 10th Jan
What better way to start a new decade than celebrating the life and music of one of Ireland's greatest ever performers; Phil Lynott. 34 years after his untimely passing, Remembering Lizzy return to Monroe's for their, now famous, Phil Lynott remembrance show. The Thin Lizzy front-man took Irish Rock'n'Roll to a global audience with his powerful vocals and hip-thrusting, boot-kicking swagger. Thin Lizzy are responsible for some of the greatest songs of all time such as "The Boys Are Back in Town", "Whiskey in the Jar" and "Dancing in the Moonlight". You can expect to hear all these Lizzy classics, and more, as well as some of Lynott's solo songs such as "Old Town". So let your hair down, dust off your leather jacket and get ready to rock out! MORE.
For fans of: Thin Lizzy, Phil Lynott, Def Leppard
Turnstiles // The Cellar // Sat 11th Jan
Turnstiles are one of the hottest bands on the Galway underground music scene at the moment. They make noisy punk music that perfectly suits packed rooms with energetic audiences. They like to play their guitars loud, scream rebellious lyrics and jump around. Despite only forming in 2019, their whopper live shows that has earned them impressive support slots for the likes of The Clockworks and Imperial Wax. Turnstiles were chosen as the winners of the inaugural Star Nation music competition held in Whelan's last September. They have also been hosting their own shows in Club Áras na nGael, called Free House, where they invite like-minded bands to come and play to their loyal followers. Now, their gig in The Cellar is their first official headline show. This could be the start of something special, that you might want to be a part of! MORE
For fans of: The Undertones, Iggy Pop, Shellac
Midwinter Festival: Beethoven // Town Hall Theatre // 17-19th Jan
ConTempo Quartet and Galway Music Residency celebrate the 250th anniversary of Beethoven's birth, as Music For Galway's Midwinter Festival presents a three-day weekend of themed concerts with musicians from Galway and around the globe. They will focus mainly on Beethoven's early solo piano and chamber music compositions featuring violin sonatas, string quartets, piano and winds Quintet and more. Galway's own ConTempo Quartet will open proceedings on Friday night, joined by a stellar cast of peers from near and far. Tiberghien takes centre-stage on the Saturday night with an eclectic programme of solo piano variations. This year they will be joined by the internationally-acclaimed duo of Russian violinist, Alina Ibragimova, and French pianist, Cédric Tiberghien. Their Sunday recital will culminate in a performance of Beethoven's Kreutzer Sonata, straying into the master's glorious middle period. MORE
For fans of: Beethoven, ConTempo Quartet, Bach
Johnny McEvoy // Town Hall Theatre // Thu 23rd Jan
Johnny McEvoy has been one of the most long-standing and accomplished singer-songwriters to grace this island over the last 50 years. His music is haunting, evocative and beautifully presented, with many of his songs being written or adapted in the folk and traditional ballad style. This nostalgic evening of music and story features all of Johnny's hits such as "Muirsín Durkan", "Boston Burglar", "Those Brown Eyes", "Long Long Before Your Time" and many more. He will also be playing some songs from his new album. This chance to catch a legendary Irish songwriter is one you don't want to miss! MORE
For fans of: Phil Coulter, The Fureys, Christy Moore