Galway City council have accepted a proposal from An Púcán Bar on Forster St at their most recent council meeting.
The controversial proposal will see many of Galway's most famous landmarks being renamed after local companies in an attempt to promote the economic recovery of these businesses, post-Covid. It has been agreed to rename the heart of the city An Pucan Square with the bar's branding to be prominently displayed throughout the location, most notably on the famous sail fountain which sits at the north-western end of the park.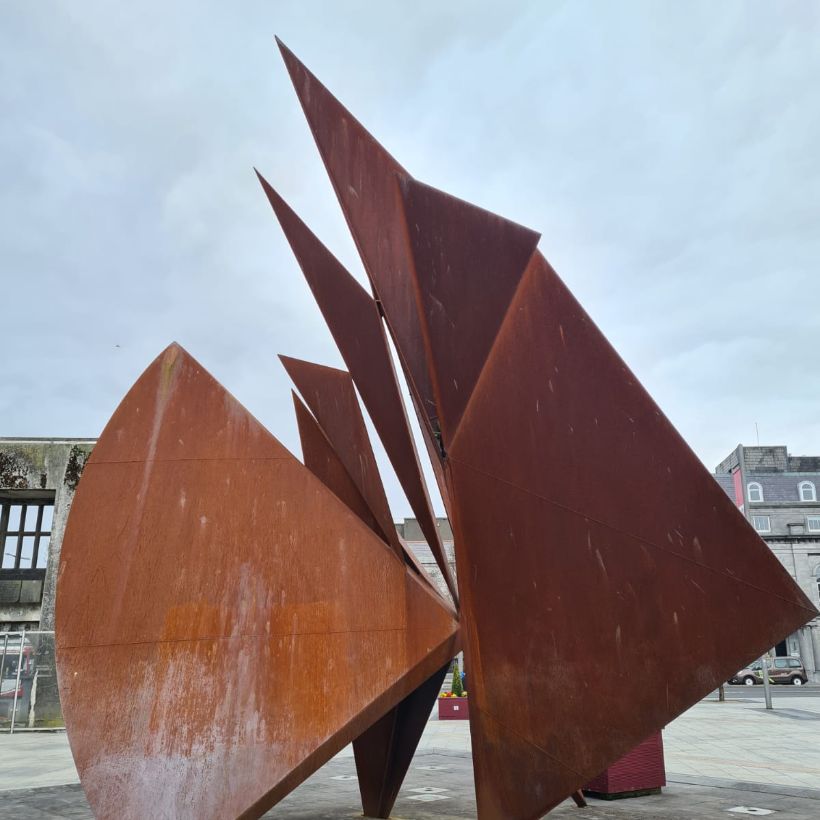 The trial, which kicks off from today will also see a host of other name changes including Dough Bros Docks, Quay Dental Street and Galway Hooker Cathedral. Bilingual signage will be erected in each location in addition to a significant social media campaign headed up by Don Keigh on behalf of the City Council. A similar scheme is being tried in Bray with great success.
The Penneys Prom, Supermacs Diving Tower, Wolf and West End and Residence Hotel Racecourse are some of the other names which were selected by the Renaming Task Force lead by April Dafirst. As we know, the past year has been like no other for business so if we can raise the profile in an innovative and creative way then the entire city can benefit. Kirwan's Lane Restaurant Lane, Hyde Bohermore and Eir Square just didn't quite work but the Renaming Task Force are still accepting proposals until the end of the month. Suggestions can be emailed to aprildafirst@gmail.com