Galway Designer Lynsey De Burca launches new Gold Capsule Collection for Autumn 2020.
The popular designer De Burca finds inspiration for her minimal aesthetic jewellery pieces from her studio surroundings in the beautiful Moycullen.
Her incredible skill has led to increased popularity and a wave of support from her large International customer base. In each of her new creations she expertly marries captivating gemstones and metal works into stunning pieces of jewellery. "Through my NCAD Metals Degree I have a wide knowledge of metalworking- specialising in jewellery making and precious metals. This was where I was encouraged to develop my individual craft and design skills. Gold has always been such a love of mine and this year I wanted to celebrate it with its own collection".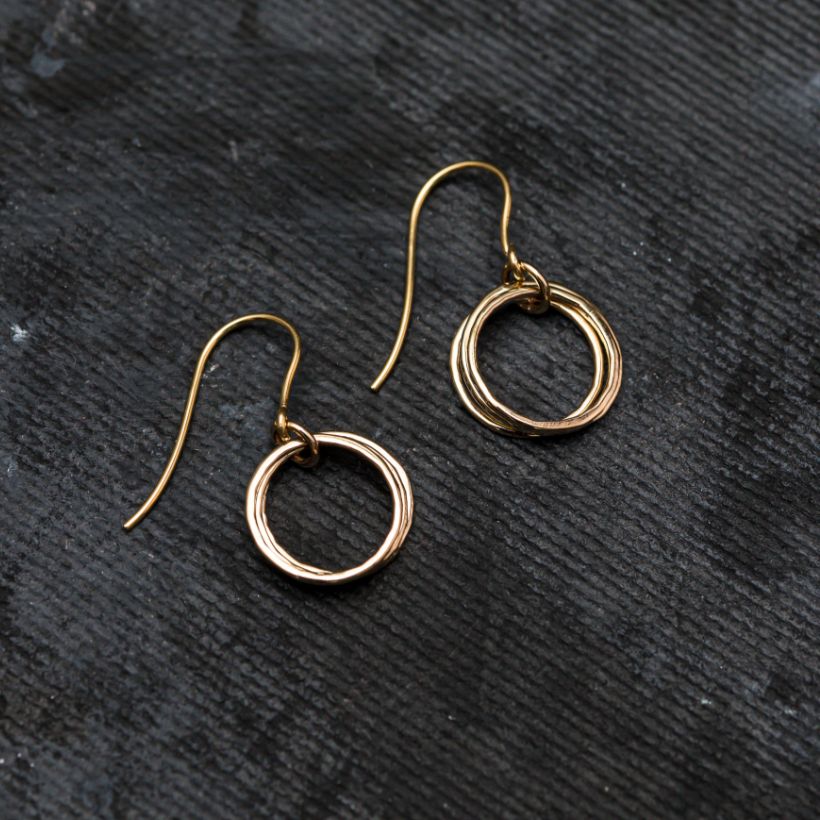 Attaining a diploma in Gemmology allowed De Burca to use gemstones to add a spark of colour into her jewellery collections. "The Gemmology course provided me with an education in laboratory-based techniques used to identify gemstones and also provided me with hands on experience in identification protocols using a comprehensive collection of gemstones".
In her new Gold Capsule Collection, De Burca uses an array of metalworking skills which involve the combinations of different techniques to cut and pierce metals, solder pieces together, shape and emboss beautiful natural patterns onto the metals and more. To finish off her pieces she uses electroplating to lay a thin layer of shiny gold onto the surfaces. De Burca carefully uses techniques to skillfully adapt the metal as she pleases in order to create her unique pieces of jewellery.
"For my jewellery; every piece is created in sterling silver and using centuries old craft techniques, each link from every one of my collections is hand forged in my studio in Galway. The links have their own unique fingerprint – they are all different, organic. Each individual one retains an untouched raw texture on the outer edge contrasting against the smooth high polish of its flat finished front. This reflects the rough texture of the rocks along our coastline in repose against a sometimes flat and tranquil silver tide".
"With over 14 years' experience in retail that has proved invaluable to me. These experiences in high-end jewellery galleries, applied arts galleries, antique jewellers and fashion boutiques just ignited my love for making beautiful things". The Gold Capsule Collection includes gorgeous Pendants, elegant Earrings, and stylish Rings. Prices starting from €80.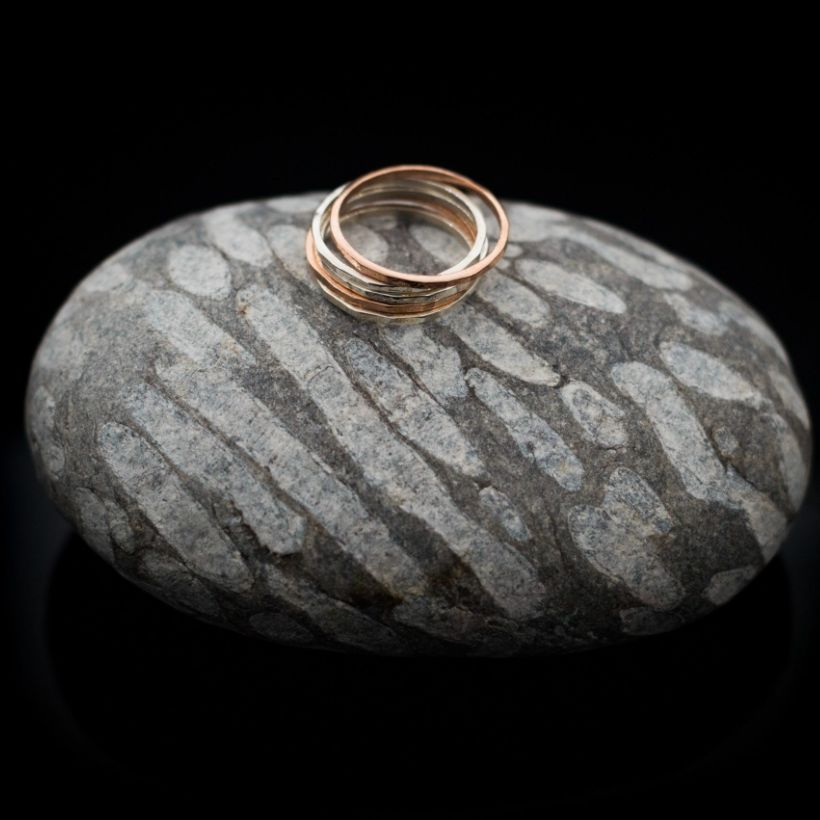 Her clear passion for creativity, education and life experiences has earned a substantial, loyal following. Across Ireland, her pieces are stocked at independent jewellers and retailers. Her online shop makes her creations available all over the globe. Shop her incredible collection on https://lynseydeburca.com/ and keep an eye out for updates on her latest works on Instagram and Facebook.
Photos by Julia Dunin Photography