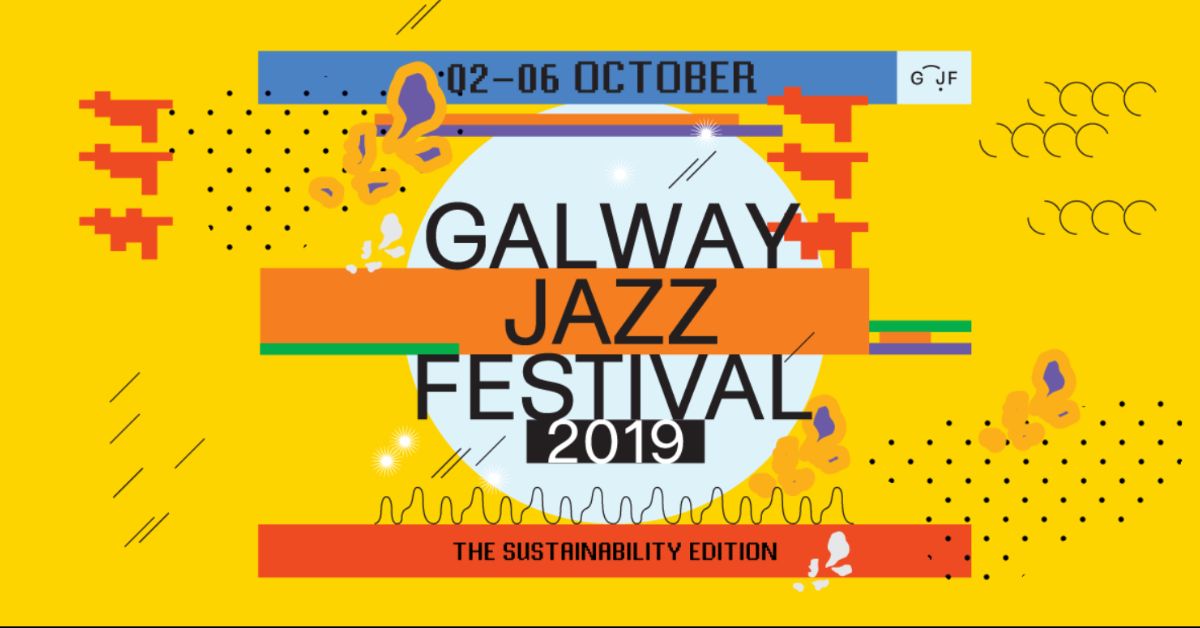 GALWAY JAZZ FESTIVAL LINE UP
Running from Wednesday 2nd to Sunday 6th of October the annual Galway Jazz Festival is making waves through a rainy week in Galway. Each year the GJF is packed with rich and diverse performances focusing on emerging and established professional artists and also on performances by international names from the world of theatre, literature and traditional music.
As the festival is kicking off tomorrow, we have compiled a list of some of the jazztastic events that will be taking place around the city this week. Get out your notebook and pen and get planning. Don't forget to bring your Jazz Hands!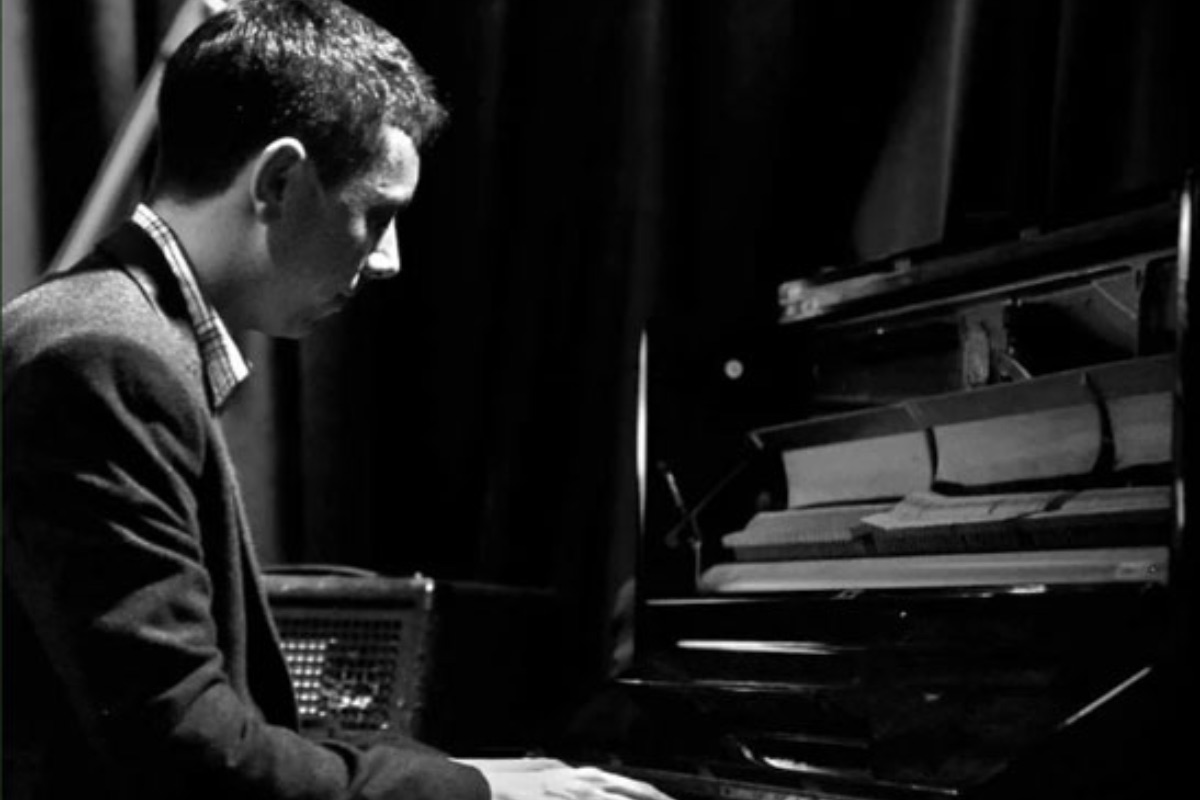 WEDNESDAY 2ND OCTOBER
CORMAC MC CARTHY TRIO
Kicking the festival off this year, why not tune into the musical sounds of the Cormac Mc Carthy Trio. Cormac McCarthy is a composer, arranger and pianist born in Cork. He has gone on to perform and compose in a wide range of musical genres; from classical to jazz to Irish traditional music. He will be joined by Eoin Walsh on bass and Dominic Mullan on drums to create a truly marvellous performance. Playing in the O'Donoghue Theatre on the NUIG campus at 1pm, or catch them again in the Blue Note at the later time of 9pm. Both events are free and are sure to get you in the Jazzy mood for the rest of the weeks shenanigans.
The Blue Note //more
THE JAZZ AMBASSADORS – FILM SCREENING/SCANNAN
Why not escape from this horrible weather for a while and head down to Palas theatre to see The Jazz Ambassadors on the big screen. A little well known story following the deployment of Jazz legends Louis Armstrong, Duke Ellington and Benny Goodman along with their mixed race bands to fight on the front lines of the Cold War. Drawing on an incredible performance archive, photos, radio clips and detailed personal accounts of the tours, the film immerses viewers in this thrilling journey, accompanied by a truly swinging soundtrack. The show starts at 6pm and tickets are priced at €10 and can be purchased here. 
Palas Cinema Galway // more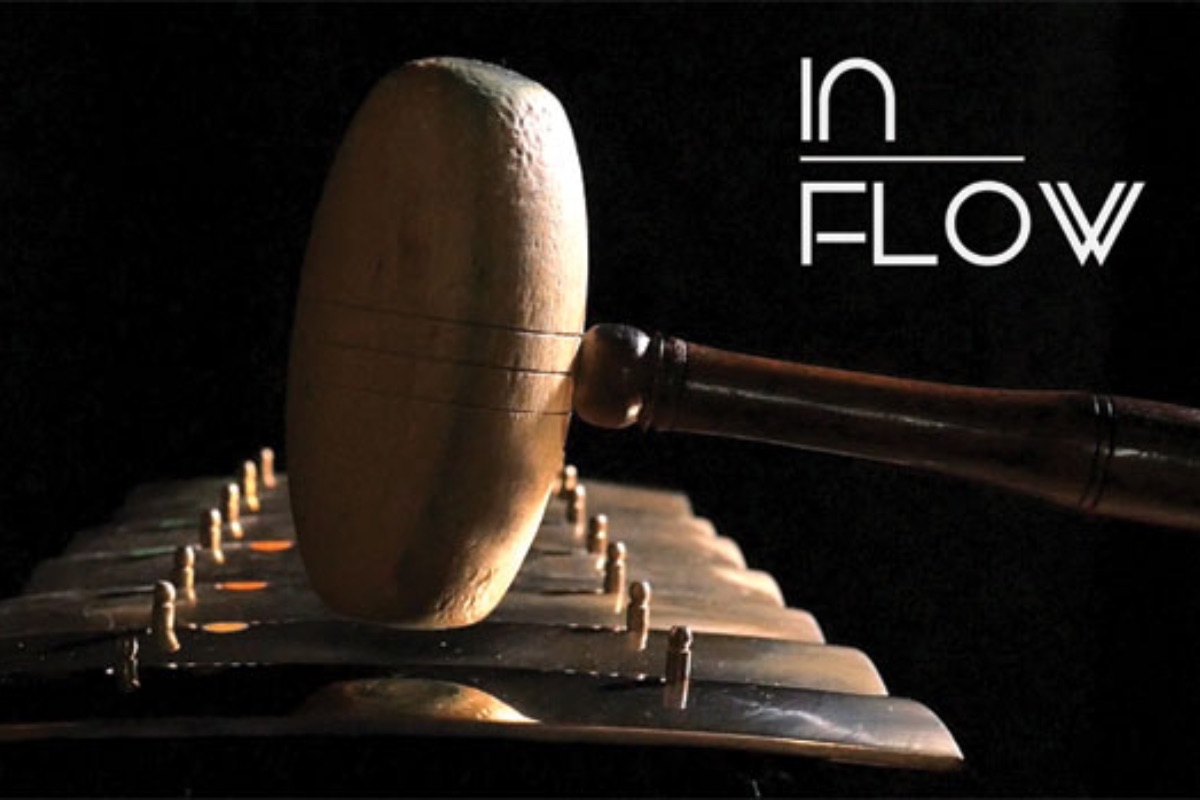 IN FLOW – GAMELAN / IMPROVISATION / VISUAL PROJECTIONS
That's Life present In Flow – a unique, immersive performance combining Javanese Gamelan, improvisation and visuals. In Flow is the electronic processing of the acoustic instruments. Featured in the ensemble are musician/producer Simon Kenny, and one of Ireland's leading jazz drummers, Matthew Jacobson. Unique in the realm of Arts & Disability, In Flow's progress as a group has been documented in a short film by AMW Visual. This documentary will be screened prior to the performance. The performance will take place in the Nun's Island Theatre at 19:30pm and will run from Wednesday to Friday. Tickets are €10 and can be purchased here.
Nun's Island Theatre // more
THURSDAY 3RD OCTOBER
DAVID LYTTLE
Co. Armagh born drummer/composer is back on the West coast to bring his solo show 'Tapes & Drums', which features improvised drumming alongside taped dialogue of people from around the world. Coming to the Black Gate Theatre this Thursday afternoon as part of the Jazz Festival. The show will kick off at 1pm and tickets can be purchased on the door for €7.
The Black Gate Theatre //  more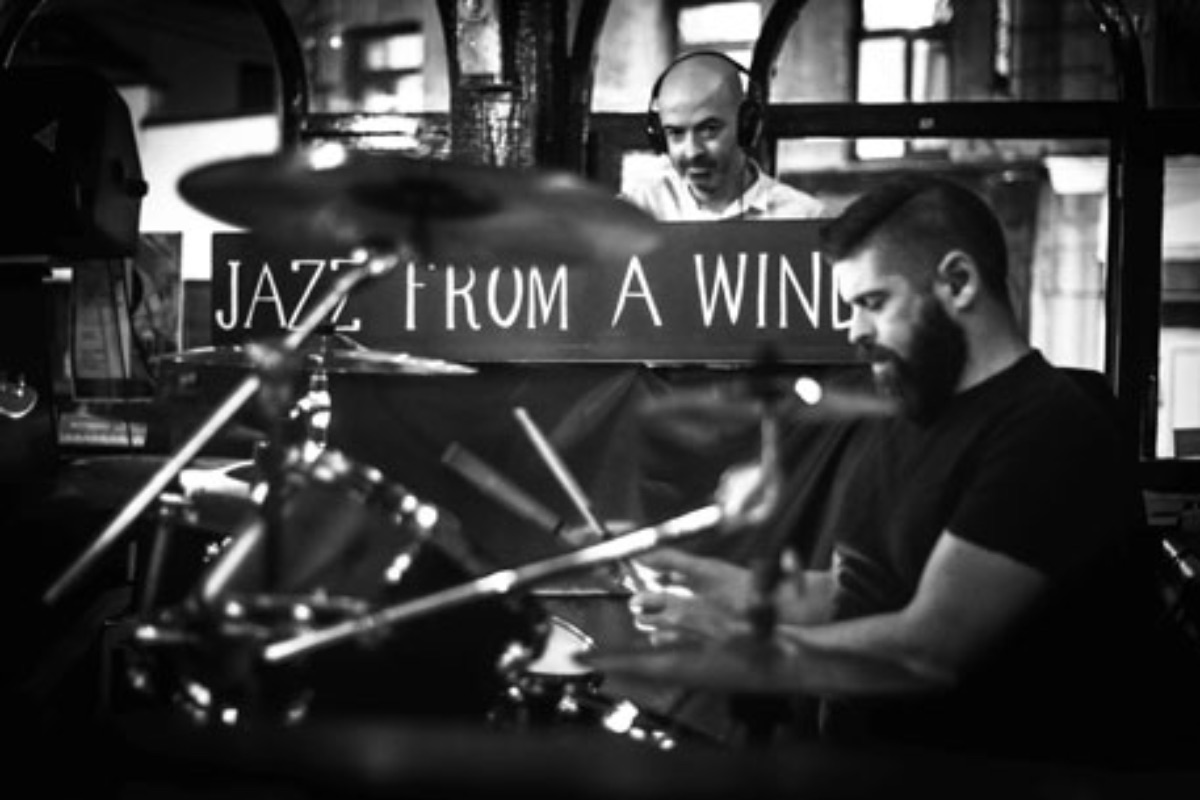 JAZZ FROM A WINDOW
The Blue Note presents another evening session in the 'Jazz from a Window' series which has become a regular event at the Galway Jazz Festival. This year's performance features The John McGrath Trio – John on drums, Anthony Collins spinning his 1210's and jazz session maestro Dan Egan on guitar. An experimental evening fusing Contemporary Nu-Jazz and classic recordings with a generous accompaniment of live drums and melodic guitars, and as with all things Jazz especially if you're from Galway, who knows where this evening will lead…
Doors at 7pm with free entry.
The Blue Note // more
LAUREN KINSELLA – SAOIRSE
Saoirse, the Irish word for Freedom, is the title of a major new project by renowned singer and composer Lauren Kinsella. Lauren and her co-creators, Tom Challenger, Benedict Taylor and Kit Downes have immersed themselves in language, song and story, and have brought their considerable musicianship and artistic sensibilities to the table in this unique and compelling creation, a window on our past opening into a wide vista of contemporary expression. Not to be missed. Taking place in the Taibhdhearc theatre at 20:00 Thursday night. Tickets are priced at €16.50 and can be purchased here.
The Taibhdhearc Theatre // more
ZARAZY
Still Zrazy after all these years! Since 1992, this groundbreaking duo of Carole Nelson and Maria Walshe have been flying the flag for slick and sassy jazzpop with intelligence, humour and grooves you could plant spuds in. Glam, poetic, with a hint of minxy subversion, they'll have you dancing on the inside. Come on down to the Black Gate theatre Thursday night for your late night hit dose of soul. Doors at 22:00 and tickets can be purchased for €11.50 here.

The Black Gate // more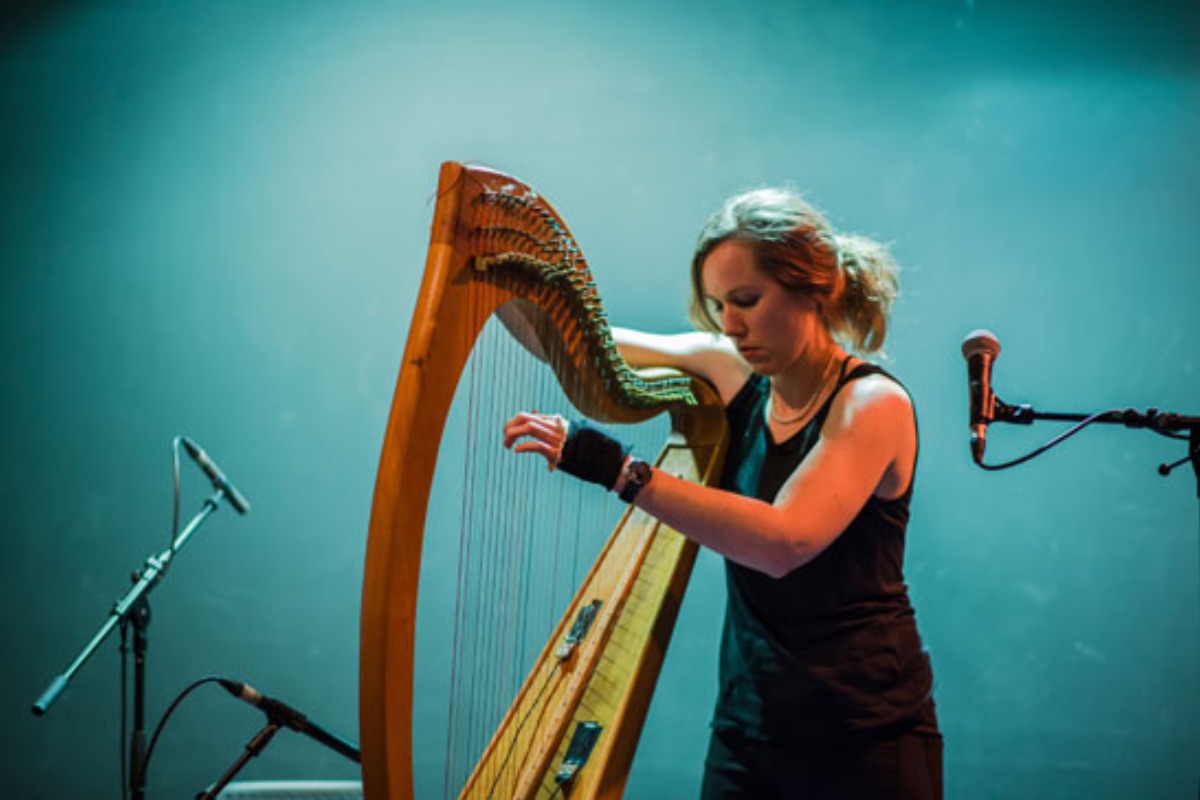 FRIDAY 4TH OCTOBER 
ÚNA MONAGHAN
Composer, harper and sound engineer Úna Monaghan presents a concert of her compositions for harp and electronics. Fusing experimental and Irish traditional music with soundscape, electronics and improvisation. The resultant sound is a merging of melodies, field recordings and life stories. Úna will be joined by Pauline Scanlon for a performance of "What Haven't We Heard?" for voice harp and electronics, commissioned by IMBOLC Festival in 2018. Taking place in The Black Gate Cultural Centre come down for 1pm for some easy afternoon listening. Tickets are available on the door for €7.
The Black Gate // more
ANNA MULLARKEY CEARDLANN / WORKSHOP
Anna Mullarkey will offer up her amazing talent to budding jazz enthusiast this Friday night in the Taibhdhearc. Holding an evening completely As Gaeilge Anna will share some of her experiences as a performer, soundtrack composer and a maker of theatre soundscapes ('Are Your There Una' and 'Selvage'). As one of Irelands most innovative, creative young jazz artists at the moment Anna will take the group under her wing in an evening of immense learning and appreciation for everything jazz. Tickets are €7 and can be purchased here.
The Taibhdhearc // more
BLUE GROOVE TRIO
Head down to The Blue Note in Galway's Westend at 6pm to be treated to a session of improvised musical performance. Jos Kelly (keys), Bruno Pierucci (bass) and Brian Gosker (drums). bare their musical souls as the Blue Groove Trio. They are well known throughout Galway's cobblestone streets thanks to their involvement with busking bands such as Mikey & The Scallywags and Bianco Sporco. To bring you an evening of improvised music, a deeply resonant articulation of human expression, join them for the journey this Friday night. Get ready to get your groove on!
The Blue Note // more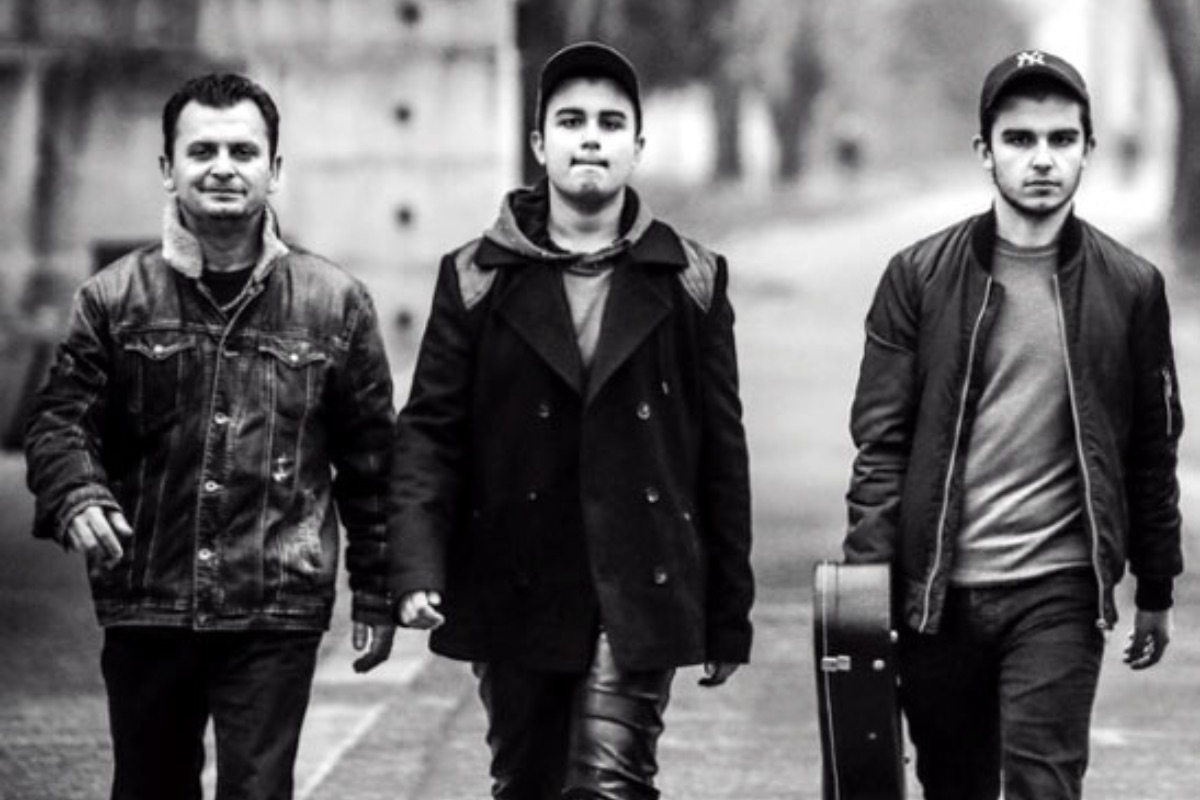 ANDREAS VARADY TRIO
Front man Andrea Varady will be joined by his father Bandi Varady on bass and his younger brother Adrian Varady on drums for a special one night event in the Taibhdhearc. To celebrate how far this 21 year old has come since his days of busking on the streets of Cork city. He has gained world-wide recognition for his amazing talent by being asked to perform with some the greats such as Lee Ritenour, Gregory Porter and Soweto Kinch. He has also been taken under the wing of the legendary Quincy Jones. Doors are 20:00 and tickets can still be purchased here.
The Taibhdhearc // more
RENAUD GARCIA FONS / CLAIRE ANTONINI
Claire and Renaud's music is a brilliant example of how ancient folk and classical music forms used improvisation, riffs, and variation, and how these skills continue to exist in jazz and blues. Following their album FARANGI release last May, this duo have made quite the impact on the world of jazz. Joining forces once again this weekend to bring a truly magical evening to the Black Gate theatre. Tickets are €36.50 and are available here
The Black Gate // more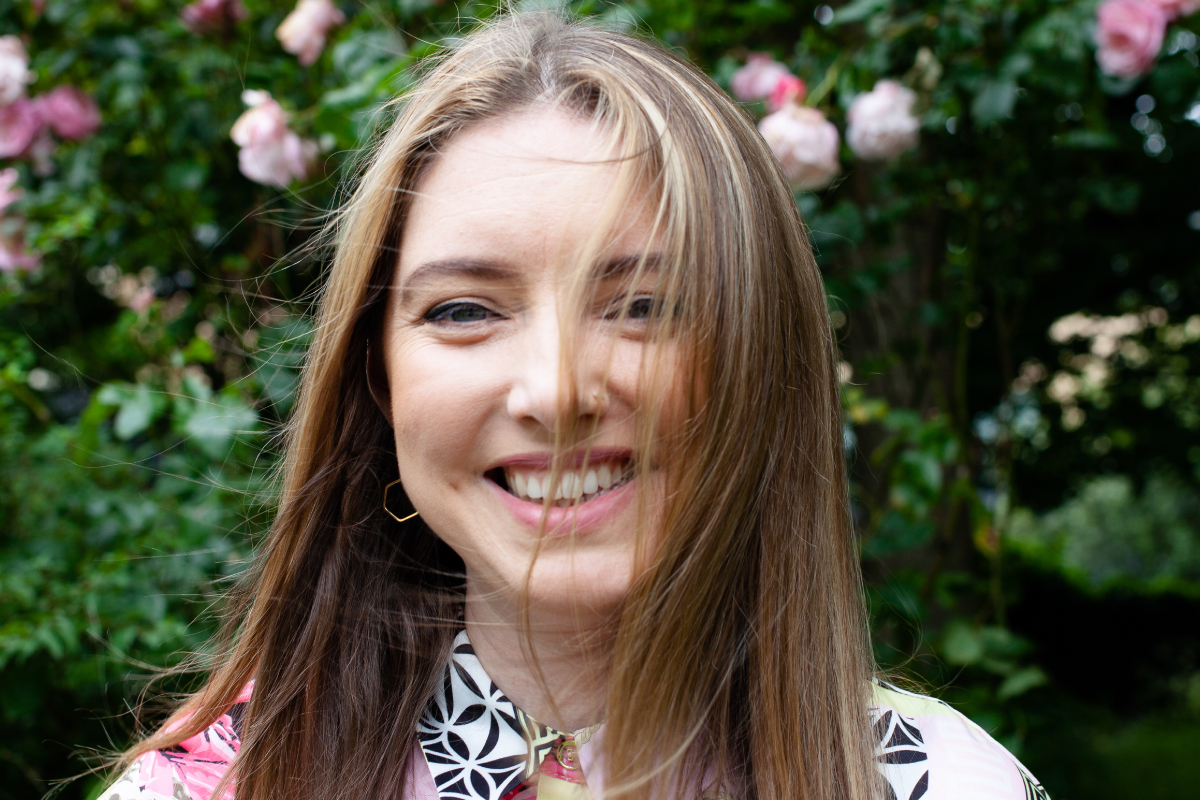 ANNA MULLARKEY / MATHEW BERRILL
Without doubt one of the most versatile and talented musicians to burst out of the Galway bubble in many a year, Anna Mullarkey brings her jazz chops to town for this festival highlight. Armed with synths, keys and a bewitching voice, Anna will be joined by seasoned jazzer and GJF stalwart Matthew Berrill on saxophones for a night of pyrotechnic jazz showcasing two of Galway – and Ireland's – very finest. Taking on one Galway's biggest clubs Electric from 11pm. Tickets are priced at €6 and can be purchased
Electric // more
SATURDAY 5TH OCTOBER 
SNAGSIOPA / POP-UP JAZZ SHOP
Snapsiopa is returning to Galway Jazz Festival for yet another year of day long pop up jazz buying in the Mick Lally Theatre. Starting from 11am, come down to find the largest collection of Irish Jazz/improv CDs and Vinyl the country has to offer.
Mick Lally Theatre // more
ROXY'S HEAD IS MELTED
GJF are thrilled and honoured to have commissioned renowned actor, writer and outspoken human rights activist, Donal O'Kelly to create a new jazz/theatre work specifically for our Sustainability edition. Roxy's Head Is Melted is a jazz-words urgent contemplation in rhythm and rhyme on our house burning down – from the point of view of Roxy, Swedish teen activist Greta Thunberg's dog from the Cork Dog Action Welfare Group (Yes, really !). Donal uses words like Coltrane used notes – fearless, passionate and intensely communicative. His multi award winning plays are hilarious, insightful, and hard hitting, – the embodiment of the iron fist in the velvet glove. This highly entertaining riffing on the state of the world sees renewed collaboration from these three old friends; Donal O'Kelly the writer and performer, Ellen Cranitch flute musician and Brian Fleming on percussion. Tickets can be purchased here for €11.50.
Mick Lally Theatre //< more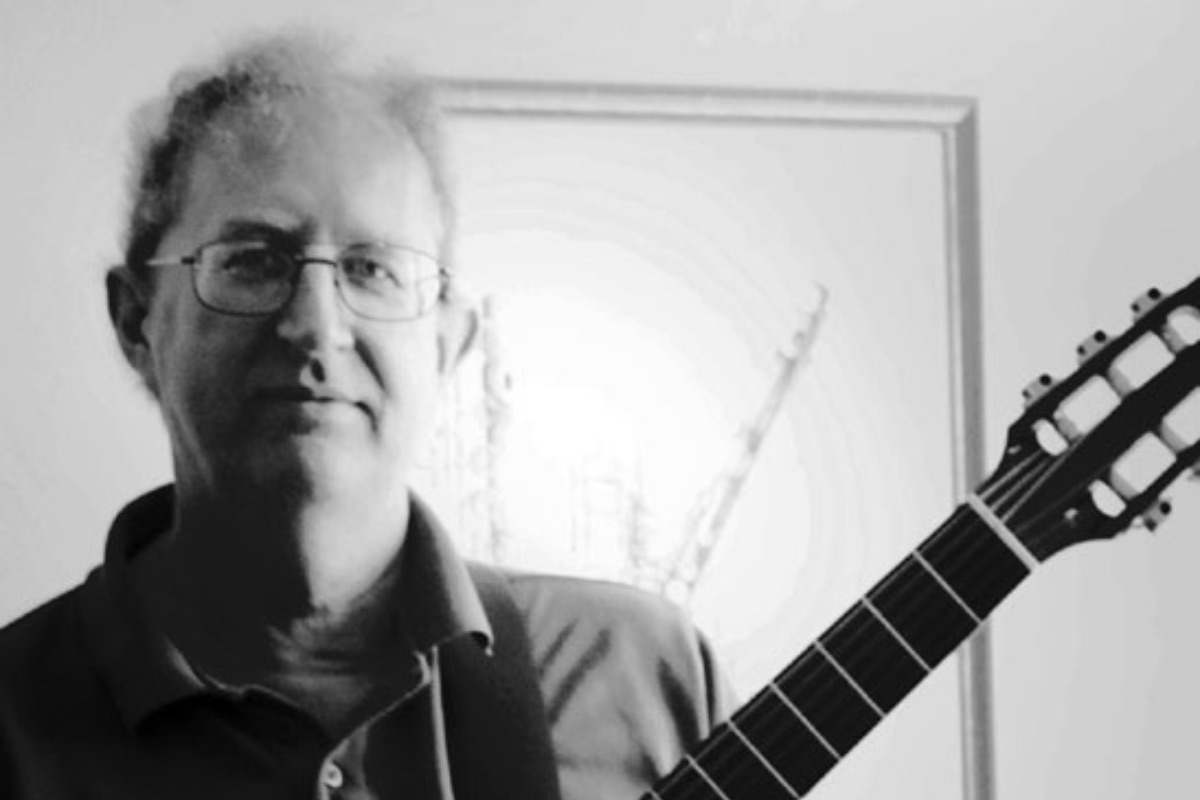 JOE O'CALLAGHAN
We're delighted to welcome back Limerick's finest for two up close and personal gigs in this small but perfectly formed venue at Coffeewerk+Press, which has become one of the precious gems of the festival. Joe is a gentleman of Irish jazz, continuing on the tradition of the great Louis Stewart. He swings like a fiend, breathing new air into old tunes, turning a tidy tune himself, and all with his trademark laidbackitude. Preforming both Saturday and Sunday at 2pm, Joe is offering a free gig for all his fans, so why not pop down for a listen and a coffee.
Coffeewerk+Press // more
CHRIS MONTAGUE WORKSHOP
This year one of the most innovative guitarists and musicians to emerge from the booming UK scene in recent years, Chris Montague, will be doing the honours of collaborating with MCnaG to present a festival workshop. Famed as much for his composition skills as his playing, Chris was a founder member of Troyka, plays with Squarepusher – and loads of others – and is here in Galway as part of Trish Clowes ensemble. Tickets are priced at €10 and can be purchased here. 
Presentation Primary School // more
LISE-LOTTE NORELIUS AND SOREN RUNOLF
As a duo Lisa-Lotte and Soren call themselves the Welfare Orchestra, and these two highly experimental electro-acoustic improvisers sign you on for a sonic journey through a landscape of life, death, coffee, buns, creosote and greenhouse gases, all put through their arsenal of electronic jiggery pokery, distortions, and loopy-de-loops. The two have been working on emphasising both the harsh and the beautiful, reflecting the Conamara landscape in in their music. Witness the magic on Saturday afternoon in the Mick Lally Theatre at 16:30, tickets are €7 on the door.
Mick Lally Theatre // more
BRIAN FLEMING – PERCUSSION
Brian Fleming will perform a free gig in the Kieran Moloney Music Shop this Saturday evening. Never one to let a mere instrument get in the way of his vast imagination, Brian can take the bodhran where no bodhrán has ventured before. Not content with just hitting things, he'll paint sound pictures, tell stories, and possibly have you doing the same. A true master of rhythm and greens.
Kieran Moloney Music Shop // more
TRISH CLOWES/ MY IRIS
Leading the charge in the extraordinary new wave of young British improvising musicians, Trish has for the past ten years defined her own music with her inventiveness, immense curiosity and her versatility in composing works for both her own band, My Iris, and full symphony orchestra. With a clutch of major awards under her belt, she shines a light forward into the undergrowth of fresh ideas, exploring them with passion and panache, taking risks but no prisoners, and bringing the listener on an exciting, challenging and ultimately hugely satisfying ride. Jump on this Saturday night, at 7pm in the Mick Lally Theatre. Tickets are €11.50 and still available here. 
Mick Lally Theatre // more
FIXITY
With a string of spectacularly innovative recordings under their belt that feature collaborations with some of Europe's most exciting improvisers, Dan Walsh's Fixity are on a seriously creative roll. Featuring a fluid cast of musicians from all walks of musical wonderment, composer/drummer Walsh continues his questioning of the impossibility of stillness and repetition that has earnt Fixity a reputation as a riveting and compelling live performance ensemble. Taking place in the Black Gate theatre at 10:30pm. Tickets can be purchased here for €15.50.
The Black Gate // more
DISCONAUTS
Disconauts return for a special live show with Decks, Percussion and Horns at GJF 19. The formula is simple, the results combustible: P Disco spins jazzy, soulful house records, a horn section of trumpet, trombone and saxophone improvise over the top, a live percussionist lays it down underneath- expect a magic performance that combines the best in club and live music for one night only down the West. The event is in Bierhaus and is also free, how can you resist? Starting at 9pm. Get down early and grab yourself a cheeky pint beforehand.
Bierhaus // more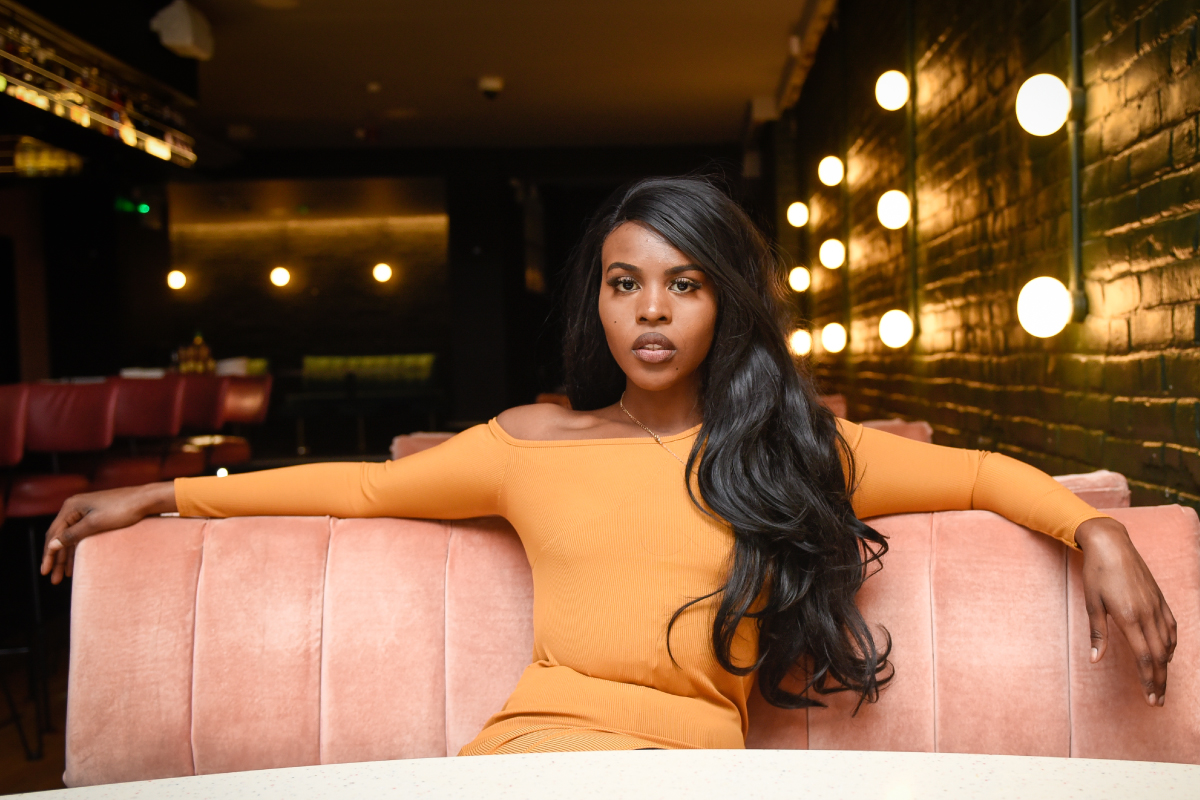 CELAVIEDMAI
Hip-Hop and Rap have long been acknowledged as the uppity offspring of Jazz. The beats, the samples, the hooks are mined by DJs from the deepest seams of the Jazz ore, often providing riches that bring new-found fame to obscure classics. And right now, we're entering a golden age for Hip-Hop and Rap in Ireland. Celaviedmai takes her influences from far and wide, but speaks with a distinctly original -and Galway – voice. Stand well back, sparks will fly!
Taking place in Electirc from 11pm. Tickets are €8 and can still be purchased here
Electric Nightclub // more
SUNDAY 6TH OCTOBER 
THE SMASHING RED KITE'S BLUES – EMILIE CONWAY
A charming and highly entertaining show for children, created and performed by Emilie Conway, with Damien Evans (bass) and Johnny Taylor (piano). Based on the story The Smashing Red Kite's Blues, by GJF co-founder Ann-Lorraine Mack, it tells the adventures of the red kite, as he leaves the toy shop for a life outside, and all the harum-scarum jiggery-pokery he encounters on the way. Originally commissioned by The Ark as part of their Fun Size Jazz programme in 2018. With Emilie Conway on vocals, Damien Evans on bass and Johnny Taylor on piano. Starting at 12pm in the Mick Lally Theatre. Tickets are €5 on the door.
Mick Lally Theatre // more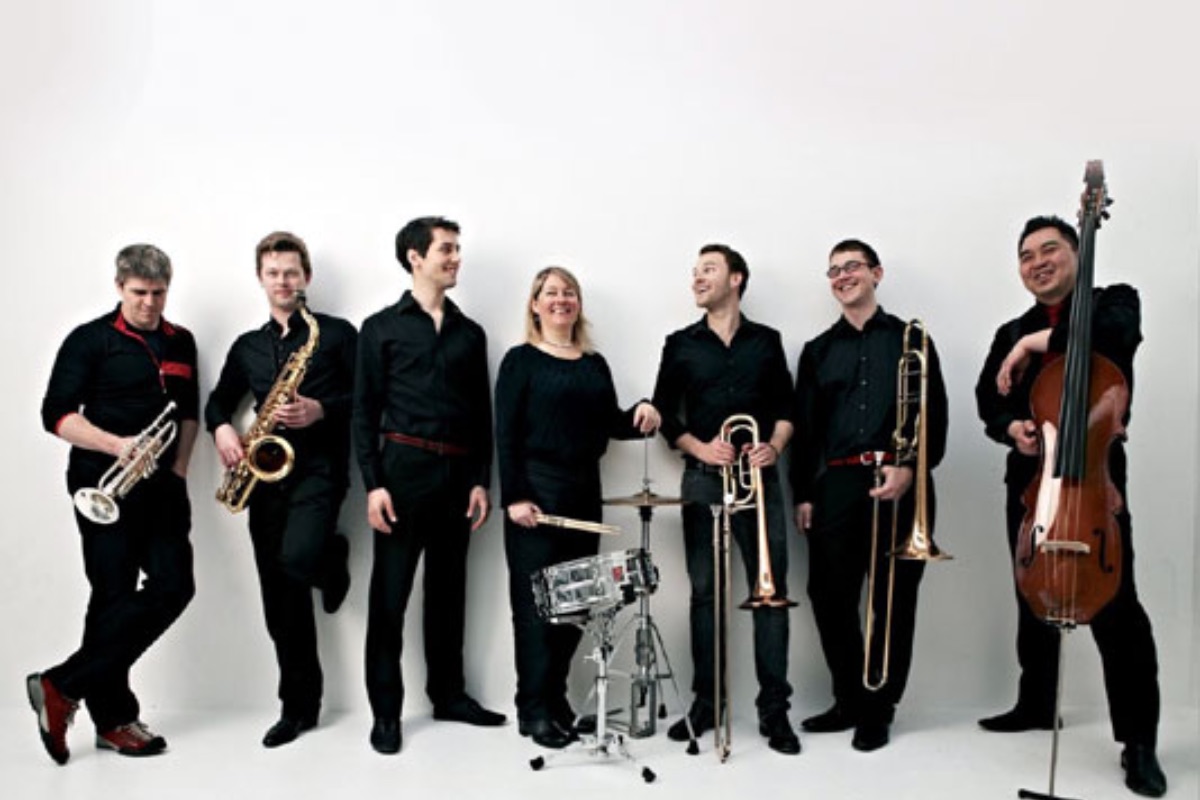 LONDON GAY BIG BAND
In a year that saw them headline the festivities in Trafalgar Sq. for London Pride, then fill out Ronnie Scotts for two nights the same weekend, we're thrilled to be hosting the Irish premiere of the London Gay Big Band! Come and celebrate all that's best about live music and its place in our world, and be swept through a set of raucous brassy standards, tender ballads and heartbreaking torchsongs. All with great grub and a little prosecco to fortify you for your Jazz Sabbath. Sundays were made for this!
Kicking off at 12pm in Electric until 3pm. Tickets are €16 and you can purchase them here 
Electric Nightclub // more
SUE RYNHART
Fearless and frank, Sue is one of Ireland's most original jazz voices. Blessed with a crystalline set of pipes, capable of immense tenderness alongside sharp angles and hairpin bends, she is more than matched by the solid load-bearing of Dan Bodwell's bass and Matthew Jacobsen's inventive drum commentary. Her songs take inspiration from folklore, Greek myth, the natural world, and , of course, … Love. Taking place in the Mick Lally Theatre from 3pm. This is a non ticket event with a fee of €7 on the door.
Mick Lally Theatre // more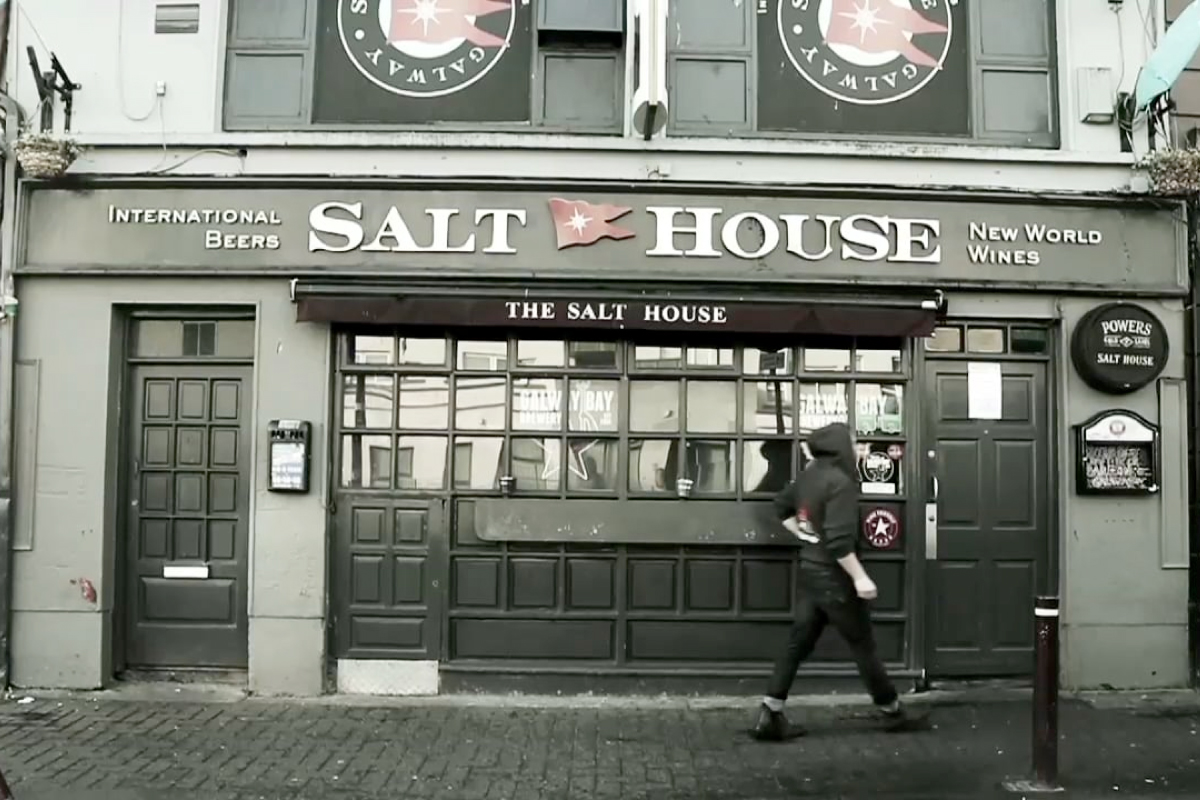 SALTHOUSE SESSIONS
The spontaneity of jazz is celebrated in the Salthouse Sessions. Bludgeoned, begged or bartered by the indomitable Aengus Hackett, visiting festival artists come together for some of the finest impromptu sessions to be heard over the weekend. No rehearsals, just raw jazz at its best. Arrive early to get a seat as this is a free event. Sunday's lineup include Emilie Conway on vocals, Aengus Hackett on guitar and Damian Evans on bass. Kicking off at 3pm.
Salthouse // more 
THE UNIVERSAL
A full afternoon of acoustic music down the west. Three outstanding musicians with very distinct styles strut their stuff in this equally stylish setting.
2.00pm. Dermot Dunne
Always up for a challenge, Dermot will accordionize this venue, (though he could easily drive the piano too ) with his electrifying technique, vast repertoire of Blues, Braziliana and… emm, Bach. Virtuoso is too small a word. Sit back and allow jaw to be dropped.
4.00pm. Darragh Hennessy
Born at an early age, Darragh was well into his teens when he moved to the dark side, mining the jazz motherloads for gems of delight. A gifted teacher and writer of tuneage, he tours regularly playing both piano and hammond organ. This is his maiden GJF voyage.
6.00pm. Johnny Taylor
Pinning down Johnny is like nailing jam to a wall, so in demand is he. We're delighted that he's coming to Galway, and playing this rare solo gig, bringing his effortless coolth and sharing his Zen jellies with us. Buddha wouldn't melt.
The Universal // more
DANIELE DI BONAVENTURA
An instrument most often heard in the brash and intense white heat of Argentinian tango, in the hands of Daniele Di Bonaventura the bandoneon is balm, the silk rather than satin, the love poem, seducing and beguiling. We are thrilled to welcome him and the ensemble Band'Union to Ireland for the very first time. Their most recent album, Garofani Rossi is a passionate and heartfelt collection of songs of resistance and revolution, which started with one elegant but immensly powerful arrangement of the Italian anti-fascist anthem Bella Ciao, and given the gently rebellious nature of this year's GJF, has proved a timely and apposite addition to the line-up. With musicians such as Daniele Di Bonaventura on the bandoneon, Felice Del Gaudio on bass, Marcello Peghin on the 10 String Guitar and Alfredo Laviano on percussion. This musical medley will kick off at 5:30pm, tickets can be purchased here.
Loam // more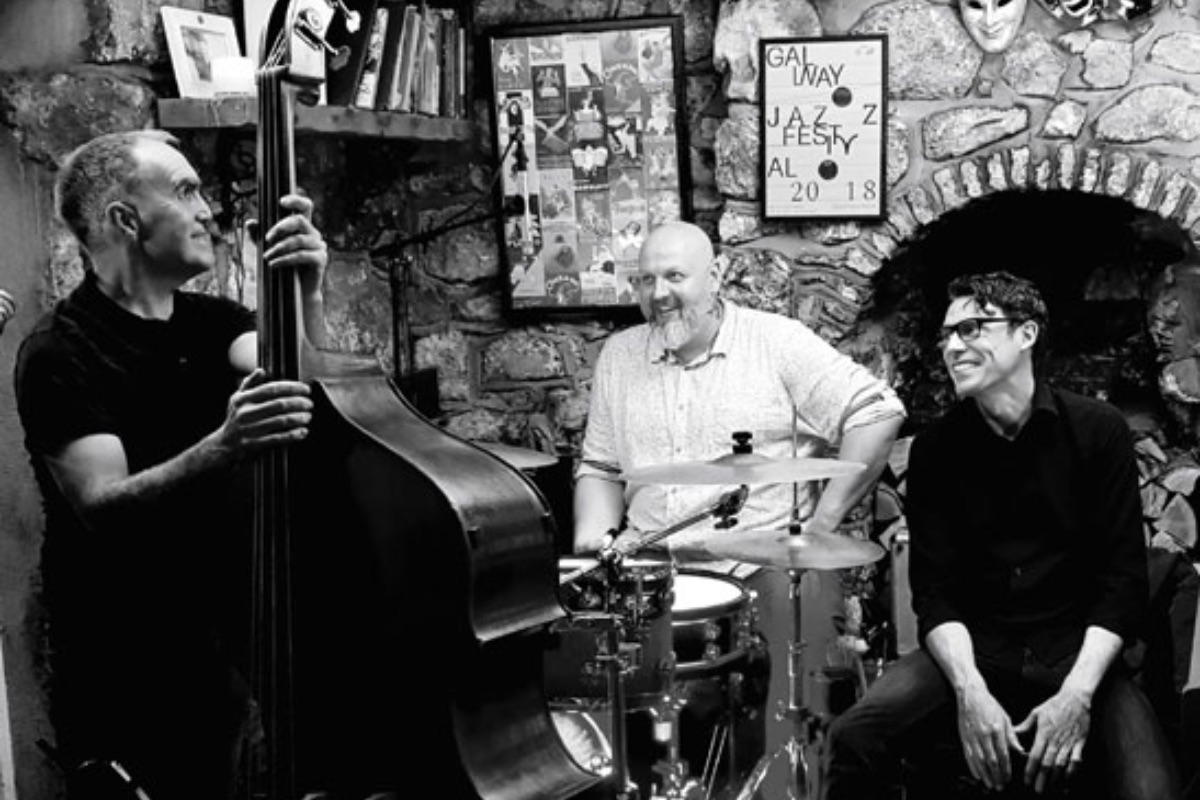 IL VICOLO
Back for another year in possibly the most atmospheric jazz club setting imagineable!
Descend the stairs and enter a different world on the banks of the mighty Corrib river, where the quality of the music is matched by the atmosphere, the wine and the food! This place will be packed for the weekend, it's free in each night, so make sure and get in early…
Friday 9.30 pm
Colm O'Hara: trombone // Ger Madden: piano // Dan Bodwell: bass // Antonis Skolias: drums
Saturday 10pm
Richie Buckley: saxophone // Ger Madden: piano // Dan Bodwell: bass // Szymon Misniak: drums
Sunday 7.30pm
Neil Yates: trumpet // Paul O'Driscoll: bass, vocals // Ger Madden: piano // Szymon Misniak: drums
Sunday 10pm
Closing party with Derrick McKenzie (Jamiroquai), soul, funk, jazz, house DJ set.
IL VICOLO // more
NILS ØKLAND

A musician who has never put limits on the scope of his own musical exploration, hardanger fiddle virtuoso Nils Økland creates soundscapes, stories, atmospheres. With his fellow musicians on saxophone, vibes, harmonium and bass throws a filigree net around his audience, and draws them into his world of dark and light, texture, clarity, and structure, and allows us to eavesdrop on this five way conversation where all voices are equal contributors and creators. Like a very select few contemporary masters, Nils has become his own genre, and this is a rare chance to hear this quintet in a programme drawn from their latest landmark album, Lysning. He is playing in St. Nicholas' Collegiate Church, from 8pm. Tickets are still available here

St. Nicholas' Collegiate Church // more