Welcoming audiences back in person for its 2022 festival, the phenomenal Galway International Arts Festival is back from 11-24 July. The famous Galway festival invites everyone to wander streets, galleries and venues in Galway this July, to celebrate great art together again.
On May 10th, Chief Executive John Crumlish and Artistic Director Paul Fahy announced the festival's exciting programme. So let's take a look at what's in store for us at the Galway International Arts Festival 2022..

The jam-packed 2022 Festival brings artists from across the globe to Ireland including the return of Chicago's world-renowned Steppenwolf with Sam Shepard's True West; from New York a breath–taking spectacle of illusion, choreography, music and storytelling from Geoff Sobelle with HOME; extraordinary theatre and opera awaits from Druid; Landmark Productions and Irish National Opera; the Gate Theatre and Theatre Lovett; a new immersive Room from Enda Walsh and Paul Fahy; 150 people from all walks of life will perform Europe's largest highwire spectacle LifeLine over the River Corrib as street art and spectacle return to the streets of Galway; live music returns to Fisheries Field as the Heineken® Big Top hosts an extraordinary musical line up; a powerful new exhibition by Ana Maria Pacheco created especially for GIAF; Ireland's Pavillion from the Venice Biennale of Architecture; a new site-specific installation from John Gerard which will be unveiled on the Galway Docks; the Festival Garden is back in Eyre Square and Galway International Arts Festival's thought leadership platform, First Thought returns exploring the big issues and challenges of the day.
Discover it for all yourself at giaf.ie and then in person in Galway from 11-24 July.
Speaking today Chief Executive John Crumlish said, "It's great to be back to full size and with this exciting programme. It's a privilege to be presenting all this great art and we hope you can join us in Galway for what promises to be a great festival."
According to Artistic Director Paul Fahy, "There is nowhere quite like Galway during Festival time in July. It is such a thrill to return to our usual summer dates for the first time since 2019 with what we think is a really wonderful Festival. We are very grateful to all our fantastic artists and companies for their amazing work and look forward to welcoming our audiences back to our stages, galleries and the streets of Galway for two wonderful weeks of great art and performance."
Orla Carrol, Head of Product Development, Fáilte Ireland said on the festival's return, "It is wonderful to see the Galway International Arts Festival return as a fully participative event this year. With a spectacular programme planned celebrating our culture, people and places, the Festival will give visitors the opportunity to experience the very best of Galway." Orla continued, "festivals and events play a key role in delivering brilliant visitor experiences, providing a unique reason for visitors to choose a destination and increasing footfall for local businesses, supporting jobs and revenue generation. Festivals such as the Galway International Arts Festival play an important role in the recovery of the tourism sector for Galway and its surrounding areas."
The GIAF programme includes:
Theatre, Opera, Dance and Spectacle
In 1982, Steppenwolf exploded onto the American Theatre scene with its now legendary production of Sam Shepard's True West. One of the world's most celebrated theatre ensembles, Steppenwolf make their much anticipated return to Galway for the first time in 15 years with a new production of this extraordinary play presented in association with GIAF at the Town Hall Theatre.
Also from the US comes actor, creator and illusionist Geoff Sobelle's latest stunning creation Home, his most dazzling to date, a breath–taking spectacle of illusion, choreography, music and storytelling that explores the everyday drama of what makes a house a home.
Druid presents a new play by acclaimed playwright Sonya Kelly, The Last Return a thrilling comedy about conflict, peace and the pursuit of territory at any cost, directed by Sara Joyce.
Landmark Productions in association with Irish National Opera return to GIAF to present The First Child the third in an explosive trilogy of operas rooted in contemporary suburban life from composer Donnacha Dennehy and writer and director Enda Walsh.
From the Gate Theatre and Theatre Lovett comes The Tin Soldier by Louis Lovett and Nico Brown after Hans Christian Andersen, directed by Muireann Ahern and composed by Conor Linehan, which lifts Andersen's complex and moving story off the page and into an unforgettable theatrical experience like no other.
Award–winning Australian choreographer and director Lewis Major brings to GIAF 2022 a new double bill of Satori and Unfolding which envision a world of impermanence and shifting atmospheres amongst different patterns of sound, light, and movement.
Audiences are also invited to explore a new room, Middle Bedroom, the ninth in a unique series of immersive theatre installations by Enda Walsh collectively known as Rooms which he has made with Paul Fahy for Galway International Arts Festival.
Other theatre projects include the world premiere of Decadent Theatre and Galway Arts Centre's From a Low and Quiet Sea by Donal Ryan, directed by Andrew Flynn; also directed by Andrew Flynn is Galway Youth Theatre and Galway Arts Centre's Our Teacher's a Troll by Denis Kelly; from Fíbín sa Taibhdhearc Muc Rí written and directed by Philip Doherty, the ever popular Druid Debuts series returns for 2022 and returning to GIAF once again Australian David Naylor better known as Guru Dudu with his Silent Disco Walking Tours.
A community cast of 150 people from all walks of life will perform Europe's largest highwire spectacle over the River Corrib in the heart of Galway City in Galway Community Circus' LifeLine, which draws on the transformative power of circus arts to deliver well being impact and provoke discourse on mental health. It also features the world premiere of BassAlto, a visual and poetic circus show by a new all –female company of professional wirewalkers performing alongside ten local community performers.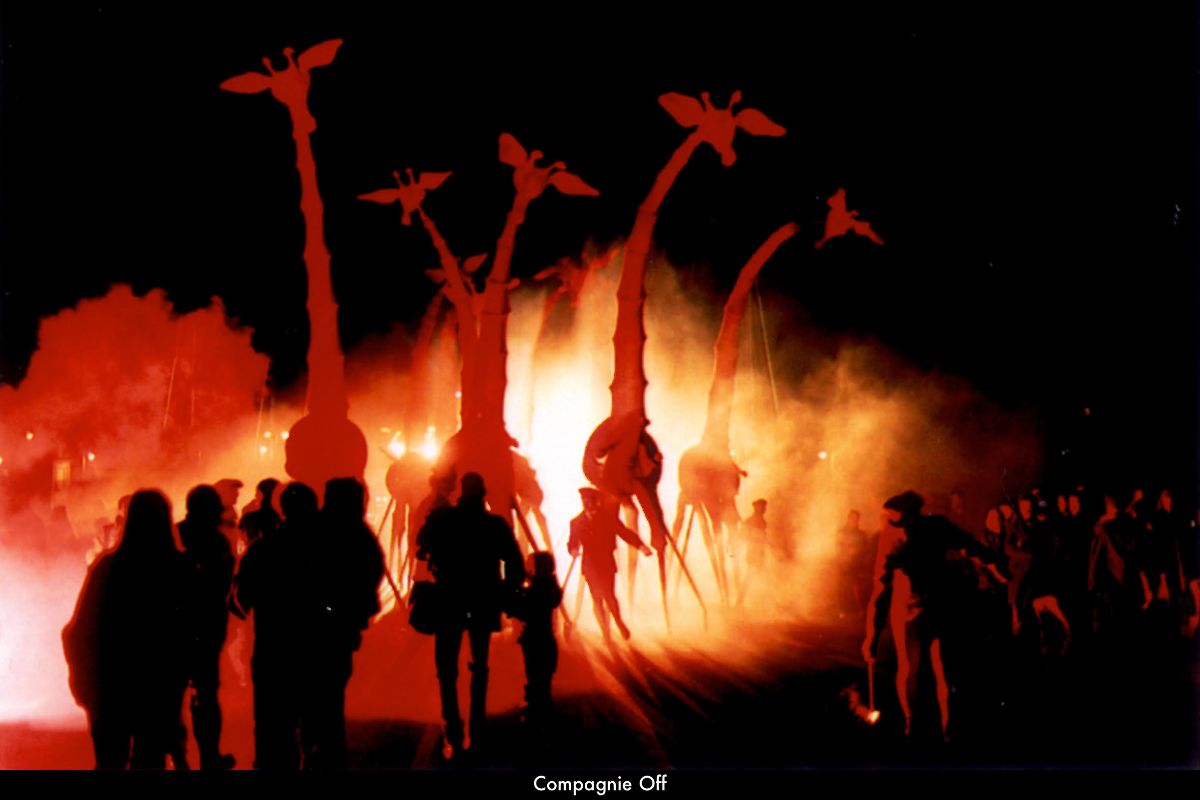 Street Art
The thrill of street art and outdoor spectacle has long been a key part of GIAF and the team are delighted to be able to once again bring exciting and visually stunning work to the streets of Galway. Through the streets will nonchalantly move a herd of monumental and curious red giraffes as Les Girafes An Animal Operetta from Compagnie Off descends on Galway.
Mars is the latest artwork by UK artist Luke Jerram. Measuring seven metres in diameter, the artwork features 120dpi detailed NASA imagery of the Martian surface. The artwork allows us to view Mars from the air, as though we are a satellite mapping and studying the surface in perfect detail with a surround sound composition created by BAFTA and Ivor Novello award winning composer Dan Jones.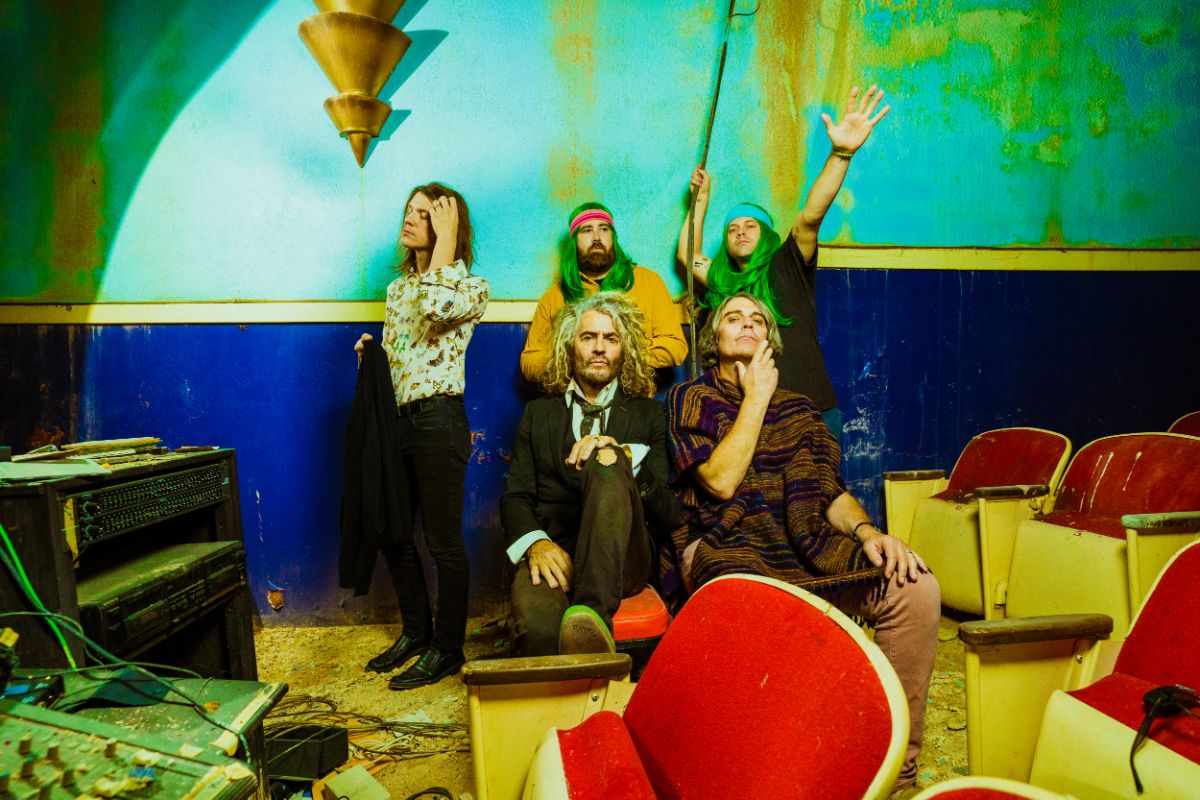 Music
July 2022 also marks the much welcome return of the Heineken® Big Top with a stellar line up presented by Galway International Arts Festival and Róisín Dubh. Once again filling the Heineken® Big Top in Fisheries Field with live music will be Pixies, The Stunning, The Flaming Lips, The Academic, Kaiser Chiefs, Sinéad O'Connor and Jon Hopkins.
At Róisín Dubh experience live music from Joan as Police Woman, Anna Mullarkey, Orla Gartland, Tuutelar, Niamh Regan, HousePlants, Daithí, Glasshouse performs Aphex Twin, Malaki, Mary Coughlan performing Mirrors, Gemma Hayes, Ye Vagabonds and Junior Brother.
The line-up at Monroe's includes Soda Blonde, Moxie, spoken word artist Hollie McNish, The Lost Brothers and David Keenan; the ConTempo Quartet and CelloVision Travelling will play the Pálás Cinema; while the annual Traditional Music Showcases will take place in St Nicholas' Church which will also host Cois Cladaigh and Crash Ensemble's [Reactions].
Festival Garden
In 2018 GIAF introduced the Festival Garden, a new home of the Festival in the heart of Galway. Enjoyed by tens of thousands of people, the Festival Garden, powered by Flogas, returns this summer after an unexpected hiatus with great food, dazzling cocktails and drinks, occasional DJs and live sets from guest artists.
Visual Arts
Renowned for the strength of its visual arts programme each year, GIAF 2022 will see the return of Ana Maria Pacheco and a new site specific work from John Gerard.
Brazilian–born artist Ana Maria Pacheco returns with a powerful solo exhibition featuring a new multi–figure polychrome wood installation Remember. This exhibition, which will be on display at the Festival Gallery William Street is created especially for Galway International Arts Festival will also include earlier works including Shadows of the Wanderer, 2008 and Some Exercise of Power, 1980–1985.
Following on from Mirror Pavilion (2020 / 2021) John Gerrard will unveil a new work entitled Flare [Oceania] 2022 on the Galway Docks. Flare [Oceania] centres on a simulated generative form which hovers between a gas flare and national flag. This data object is set within a seascape based on photographs taken by activist and artist Uili Lousi of his heating ancestral ocean near Tonga. Gerrard's new work represents an ecology in hyper distress and a world faced with the existential threat of rising seas. Flare will be shown as a large–scale 7M x 7M LED wall at Galway Docks and streamed live online.
Entanglement by ANNEX, Ireland's Pavilion at the Venice Biennale of Architecture 2021 at the Fairgreen Gallery aims to reframe the way we understand data production while exploring its impact on everyday life . ANNEX is a collaboration of artists, architects, and urban researchers who came together to curate the Irish Pavilion in Venice in 2021, including Sven Anderson, Alan Butler, David Capener, Donal Lally, Clare Lyster and Fiona McDermott.
The visual arts programme also include a new exhibition from Sean Lynch at Galway Arts Centre; at 126 Artist–Run Gallery Ben Geoghegan and Aisling Phelan A Remix of Change curated by Sona Smedkova; a site–specific, international exhibition at Interface Falling in Love Outward curated by Alannah Robins; a set of portraits by award– winning documentary photographer Tamara Eckhardt at Galway City Museum entitled The Children of Carrowbrowne and Wingform an installation of music and light commissioned by Crash Ensemble from Barry O'Halpin and Jack Phelan.
First Thought Talks
Always a hugely popular part of the Festival, Galway International Arts Festival's thought leadership platform, First Thought Talks, returns exploring the big issues and challenges of the day.
An eclectic series of interviews, conversations and debate / discussions will feature leading Irish and international voices from around the world - academics, activists, artists, theatre-makers, journalists and authors. The topics include, the Middle Ground in Northern Ireland, in conversation with award–winning film and videogame composer and conductor Eímear Noone, exploring Climate Again with Kevin O'Sullivan; debating the topic of Cheap Houses in Ireland?, Empathy and Homelessness with Conn Holohan; Donnacha O'Beachain on the origins of the conflict of the Russian invasion of Ukraine and Kevin Rafter discussing the Arts in Ireland and more.
This year's Vinyl Hours series of talks with music aficionados where guests reveal their most treasured songs in conversation with music maestro Tiernan Henry, will include conductor and composer Eimear Noone; playwright Sonya Kelly; composer Donnacha Dennehy; and Galway singer–songwriter Anna Mullarkey.
Comedy
Enjoy the comedy styling of top acts including Foil Arms and Hog, Deirdre O'Kane, Neil Delamere, Emma Doran, Colm O'Regan, Martin 'Beanz' Warde, Sinéad Quinlan, Shrinidhi Kalwad and many more.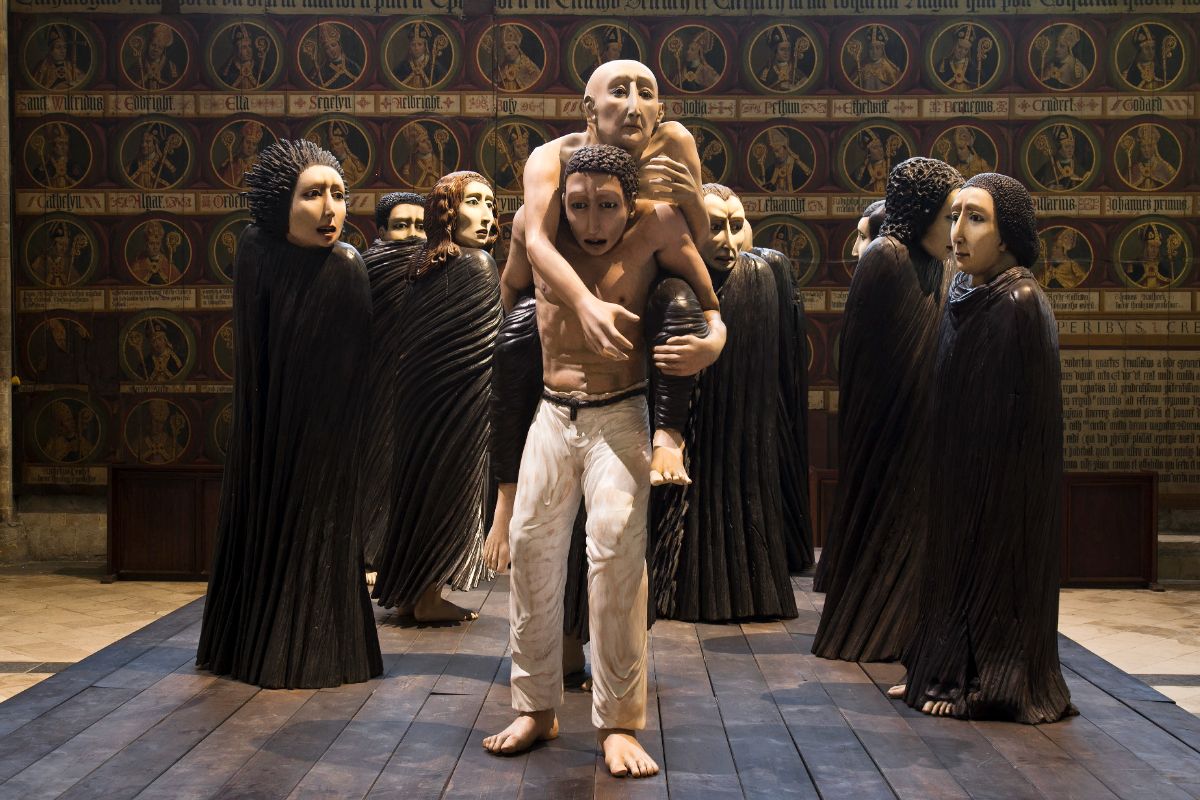 Elevate
GIAF continues to support and present artists at all stages of their careers. Elevate is Galway International Arts Festival's new commissioning/ bursary strand to support Irish artists working across all artforms as they create and present original, contemporary and captivating ideas to engage both live and digital audiences. Elevate aims to foster new and innovative projects that may not otherwise be realised. 2021 recipients included Andrew Flynn, Donal Ryan and Niamh Regan who feature as part of this year's Festival. Elevate 2022 call for submissions closes on 10 June with recipients announced in July during this year's Festival, more here.
All photos courtesy of Galway International Arts Festival. Find the full programme here. 
Published on Updated on