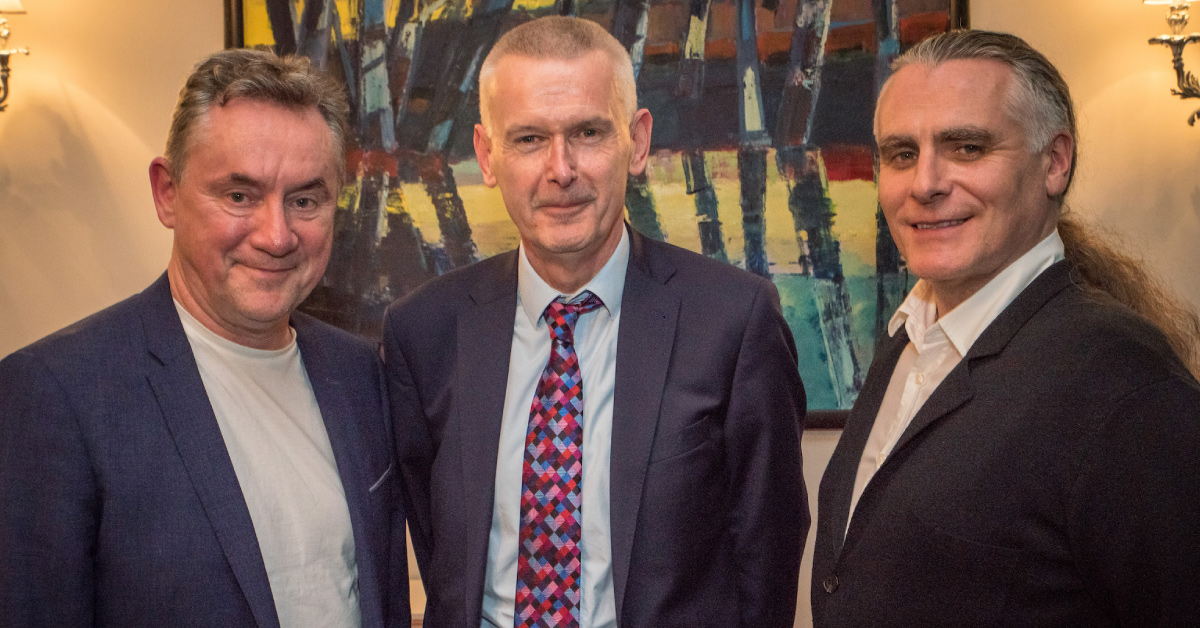 Galway International Arts Festival Receives Warm Welcome at the Irish Embassy in London
This week Galway International Arts Festival received a very warm welcome from Ambassador of Ireland to the UK, Adrian O'Neill, at a reception at the Irish Embassy in London to welcome GIAF to London. Guests included representatives from the Irish business community in London, the Irish cultural community, Tourism Ireland and Galway 2020. The Festival is in London with its production of ROOMS by Enda Walsh, which has opened to rave reviews at the Barbican Centre and runs until this Friday.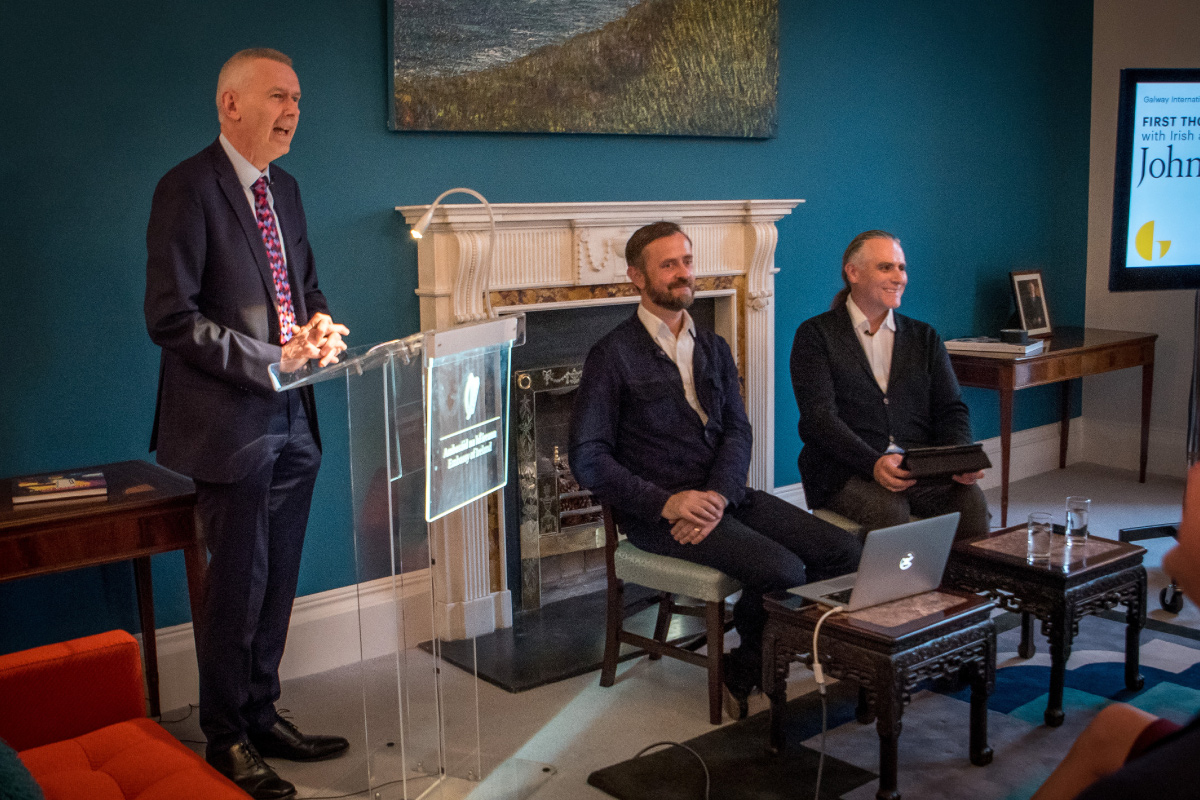 As part of the Embassy event, GIAF presented a First Thought Talk with Irish artist John Gerrard, which was live-streamed on the Festival's Facebook page. John Gerrard is one of Ireland's most unique and internationally celebrated artists best known for his large-scale and site-specific works. Paul Fahy, GIAF Artistic Director joined John Gerrard in conversation to discuss Gerrard's work, and his exciting collaboration with GIAF for 2020.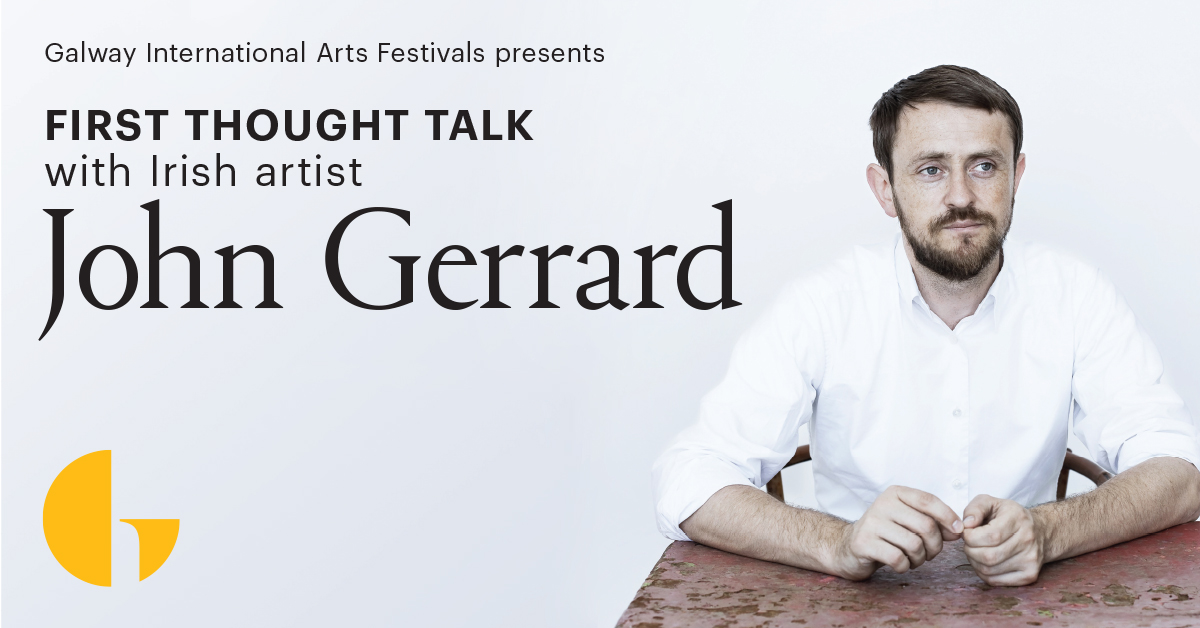 Galway International Arts Festival has commissioned John Gerrard to create two major artworks as part of the programme for Galway 2020 European Capital of Culture.
Ambassador of Ireland, Adrian O'Neill said:
"I am delighted to host the First Thought Talk at the Embassy in association with Galway International Arts Festival. GIAF plays a hugely important role in profiling Ireland as a vibrant and inclusive cultural destination. It is also encouraging to see exciting cultural collaboration & partnerships between the Festival and organisations here in the UK. I am especially pleased that UK-based artists are taking part in the Festival, and am really looking forward to seeing Rooms at the Barbican later this week."
Paul Fahy, GIAF Artistic Director said:
"I'd like to thank Ambassador Adrian O'Neill for extending such a warm welcome to GIAF during our visit to London with Rooms by Enda Walsh, and for hosting the Festival's First Thought Talk with Irish artist, John Gerrard. We first presented his work at the Festival in 2013 and it was wonderful to talk to John about his work, and about our exciting collaboration for Galway 2020."