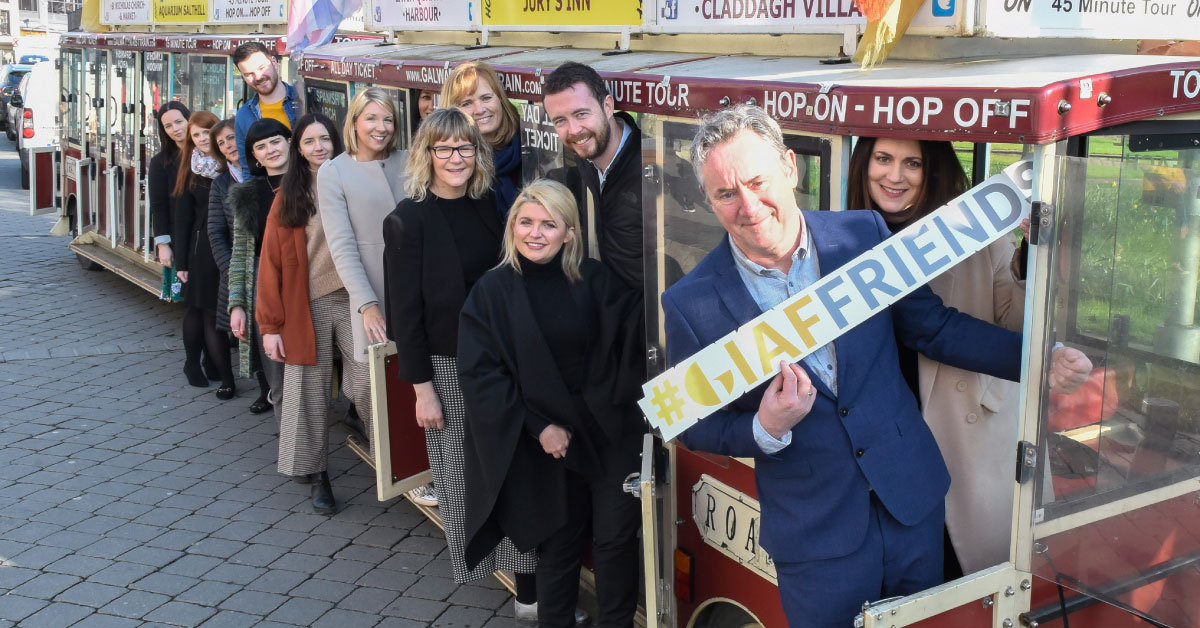 Galway International Arts Festival invites you to get on board and help create something extraordinary this July!
Galway International Arts Festival has announced details of its 2019 Friends Campaign, which invites businesses and individuals to get on board and play a part in creating something extraordinary this July 15 – 28.
Last year represented GIAF's biggest festival to date with audiences of 252,000 and an economic impact of €40.8 million. The success of the Festival, as a not-for-profit organisation, very much relies on the vital support of Friends to help deliver a programme of world-class arts. State funding provides for 22% of the cost of the festival with the remainder coming from box office, sponsorship and the generous support of Festival Friends.
Support from Friends not only contributes to the ability to present a world-class festival, named in the Top 5 summer festivals in Europe by the Guardian newspaper, but also contributes to the commissioning of new projects, the development of educational and volunteer programmes, and much more. By supporting the Festival, Friends also get to enjoy a unique festival experience with a host of great benefits including complimentary tickets, priority booking, access to the best seats and exclusive invitations to name but a few.
GIAF Friends Manager Aisling O'Sullivan commented: "The Festival has developed lasting friendships with many businesses and individuals down through the years and I look forward to building on this in 2019. We've very grateful to our existing friends for the part they play in growing the Festival year on year and I'm excited to meet more of Galway's arts and culture enthuiasts as we prepare for another record-breaking Festival this summer."
In a programme of over 200 events, there is something for everyone to enjoy. Whatever level of support you choose, you will be part of one of Ireland's biggest and most exciting events while helping GIAF deliver an extraordinary experience in Galway this July.
The 42nd Galway International Arts Festival runs from July 15 – 28. Tickets for some events are now on sale and the full programme will be announced in May.
To join GIAF's Business Friends programme please contact Aisling O'Sullivan at friends@giaf.ie see https://www.giaf.ie/support/individual-giving/ or call 091 509700.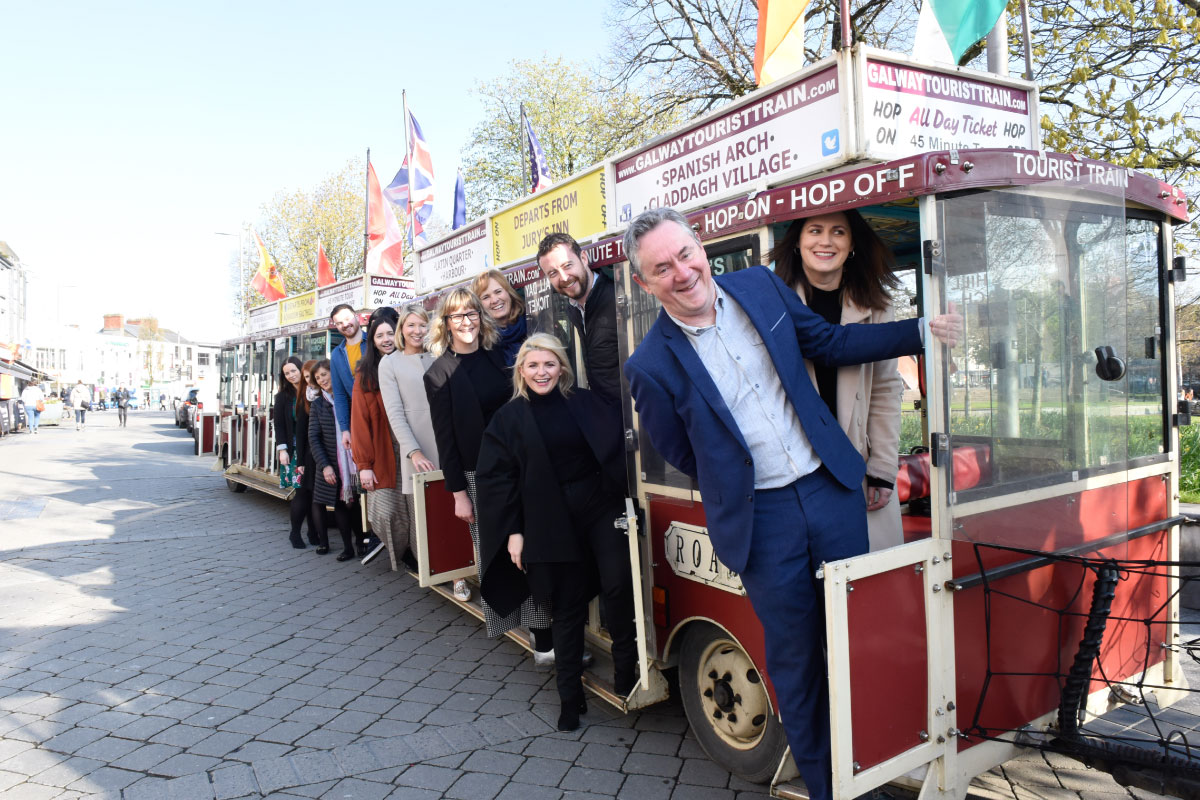 This week Galway International Arts Festival launched its 2019 Friends Campaign, which invites businesses and individuals to get on board and help create something extraordinary this July! Pictured on board Galway's Tourist Train are Friends of GIAF together with Aisling O'Sullivan, GIAF Friends Manager and John Crumlish GIAF CEO. For more see https://www.giaf.ie/support/individual-giving/ or contact Friends Manager, Aisling O'Sullivan on friends@giaf.ie

Friends of GIAF pictured are:

From the back to the front:

Ciara Geraghty – Galway Bay Hotel
Hannah Kowal – Claddagh Jewellers
Trisha Connolly – Claddagh Jewellers
Niall Horisk – Pálás Cinema
Katie Walsh – Pálás Cinema
Lisa O'Brien – This is Galway
Susie Heaslip – Garavan's Bar
Mary Farrell – Espresso 44
Rachel Nohilly – Classic Tiles
Natalie McCambridge – McCambridges
Eveanna Ryan – The Connacht Hotel
David Hayes – Skeffington Hotel
John Crumlish, GIAF CEO
Aisling O'Sullivan, GIAF Friends Manager