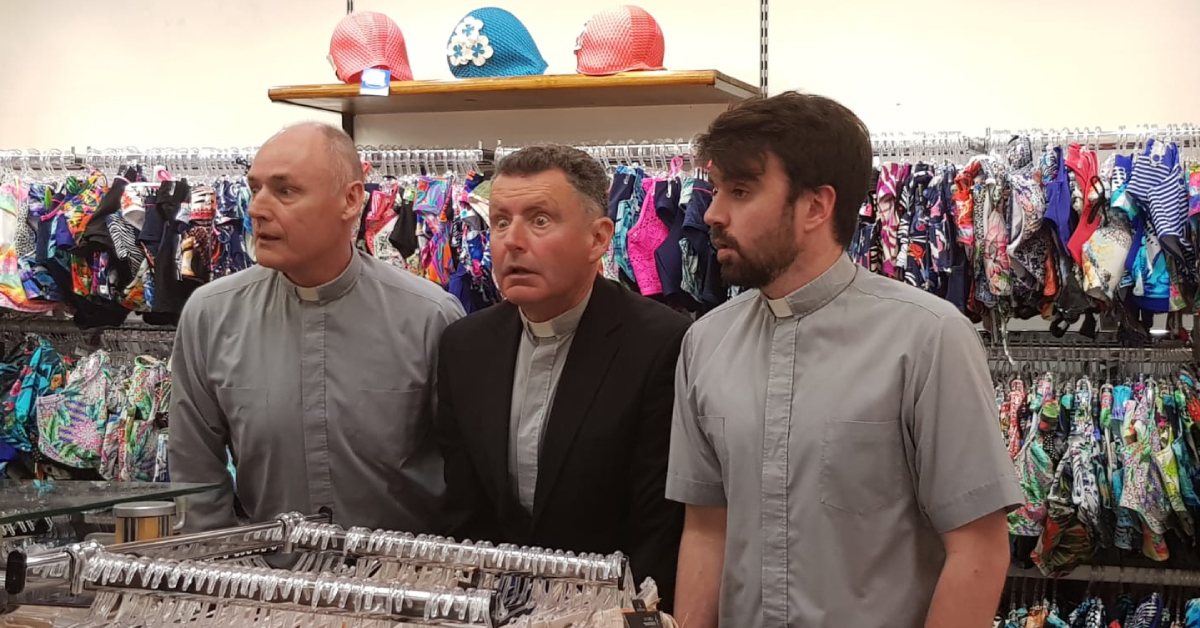 Galway Hospice Oscarz promises night of glamour and glitz
The movies have been cast, the scenes have been shot and next Friday night, May 17, it will be a case of lights, camera, action, as the Galway Hospice Oscarz Night comes alive in The Clayton Hotel.
It has been a rollercoaster ride for the 80-or-so budding thespians who have been catapulted into the spotlight over the last number of weeks. Casting their day jobs aside for a taste of Hollywood action, the casts and crews have been busily preparing for what promises to be a night to remember.
Think glamour and glitz, red carpets and champagne, The Clayton Hotel in Galway will most definitely be the place to be on Friday night, May 17.
In all, seven short movies have been filmed over the last few weeks and the audience can look forward to a night of fantastic entertainment with hilarious scenes from The Field, Fr Ted, Waking Ned Devine, Sister Act, Forrest Gump, The Snapper and Rocky.
Sponsored by Medtronic, The Field is certainly going to get the crowd talking. The classic Irish drama – adapted from John B Keane's 1965 play of the same name – features several high-profile former Galway hurlers and footballers, including Joe Connolly, Iggy Clarke and Proinsias Kitt. But here's the best bit…the location for the recording was none other than the controversial Merlin Woods site!


Next up is Fr Ted, with hilarious scenes from Anthony Ryan's lingerie department. Again, the movie features a mix of participants, including Galway Hospice CEO Mary Nash, long-standing volunteer Gerry Molloy, Cllr Terry O'Flaherty and a number of volunteers from Big O Taxis. As well, there's a family element to this movie, with Tony, Michelle and Sam Knight as Fr Ted, Mrs Doyle and Fr Deegan. Of course, Michelle is a former Galway Hospice board member and she had no trouble convincing her family to get involved.
Five local Credit Unions came together to sponsor Waking Ned; Devine–Ballinasloe Credit Union, Naomh Breandán Credit Union, St Anthony's & Claddagh Credit Union, St Columba's Credit Union and St Jarlath's Credit Union. The scenes were shot in Coolough Church and the local Parish Priest gave the movie an extra boost by encouraging his congregation to come along as extras in the movie. Again, this film has a mix of volunteers, staff and others, including Jon Richards from Galway Bay FM.
The Bon Secours Hospital Galway came on board as the movie sponsor for Sister Act and Galway Hospice was delighted to secure use of the church in Renmore Barracks for the filming. Sister Act features a combination of staff, volunteers and others, with Galway Hospice's Director of Nursing, Chef, Maintenance Manager and members of the Homecare Team getting involved.
The movie sponsor for Forrest Gump is Bluebird Care and the scenes were filmed at Galway Hospice, the Sportsground and beside The Hunstman. Staff from both Fidelity Investments and Quidel came on board for this one, while Galway Hospice's Director of Fundraising and Communications, Charlene Hurley, also got involved.
Guaranteed to have the audience in stitches, Roddy Doyle's The Snapper will also be among the movies on the night. Cllr Declan McDonnell and Bernie Walsh produced this movie (as well as appearing on the other side of the camera) and many of the scenes were shot in and around Bernie's house. Crowe's Bar was also a location for filming and Mike and Ollie Crowe even agreed to cameo roles.


Last but by no means least, Rocky features a host of Connacht Rugby players and the iconic scene where Rocky is running was filmed along The Prom in Salthill and at Blackrock Diving Tower. The Black Dragon Boxing Club also provided their facilities for filming.
In addition to the main movie sponsors, a host of local companies came on board as Oscarz Awards sponsors, with Direct Route, Kirby Construction, TJ O'Mahony, Údarás na Gaeltachta, Burke Insurance, The Connacht Hotel, Parson's Garage, Noel Larkin, McDonagh Capital Investments, Shannon Homes and Acorn Life all showing their support.
The MC for the night is none other than the hilarious Irish actor and comedian Patrick McDonnell, who played the child-like singer and television personality Eoin McLove in Fr Ted. Patrick also starred in the RTÉ hidden camera comedy show Naked Camera and the sketch show Stew. No doubt, he'll provide plenty of laughs on the night.
A panel of high-profile judges have been lined up for the Oscarz Night, including singer/songwriter, radio broadcaster and TV presenter Marc Roberts; and Máire Eilis Ní Fhlatharta – who plays Catriona in Ros na Rún – who will have the mammoth task of selecting the winners.
Galway Hospice owes a huge debt of gratitude to all those who have given up their free time to participate in the Oscarz fundraiser but undoubtedly, each and every person who has gotten involved has enjoyed a wonderful experience along the way.
The Oscarz promises to be a night you won't want to miss. Tickets are €30 each and are available from Galway Hospice Reception, through Eventbrite, from the Galway Hospice Fundraising Department (091 770 868) or from any of those taking part in the fundraiser. Everyone who purchases a ticket will receive an event programme and will also be entered into a draw for some really great prizes.