One of Galway's leading businesses will host a virtual event to celebrate their staff
Neylons Facility Management located in Loughrea County Galway, which employs over 600 people, is celebrating their people for 2020 at a virtual recognition day on November 20th.
In 2018, Neylons was awarded Top Prize for Workplace & People Development at the European Business Awards. The following year, the company's Academy for Growth saw 25 employees progress through the company.
Now, in this most unprecedented of years, the Galway-based Facility Management company, which has seen an 11% increase in business throughout this pandemic, is holding a day to say Thank You to their staff and to shine a light of praise on those who have gone above and beyond throughout the year. The awards ceremony was due to be held in Loughrea, however the company is now hosting the event online so that their employees and their families can all be part of the celebrations.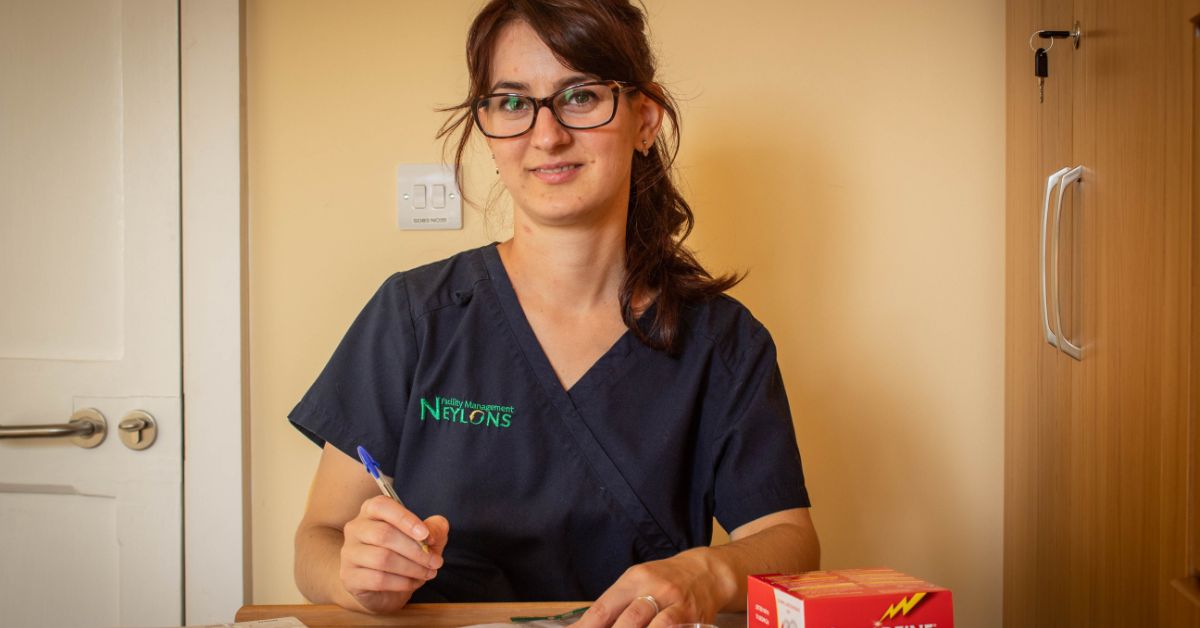 "A lot of our people are from across Europe and we wanted their families this year to see how much they are doing here in their job with this company and in working consistently throughout this pandemic," explained Maria Sava Chief Executive Officer.
25 Staff will be receiving a special, custom-designed badge to highlight their hard work and dedication throughout 2020. "We want our staff to know how much we appreciate all their efforts and we want them to have a take home so they can wear this with pride", said Sylvester Neylon, Owner of Neylons Facility Management.
There will be over 100 people on this Zoom ceremony across 10 different countries throughout Europe. "It will be a day where we can say thanks and also families who have not seen each other all year can be part of the ceremony and be proud of all that their loved one is doing."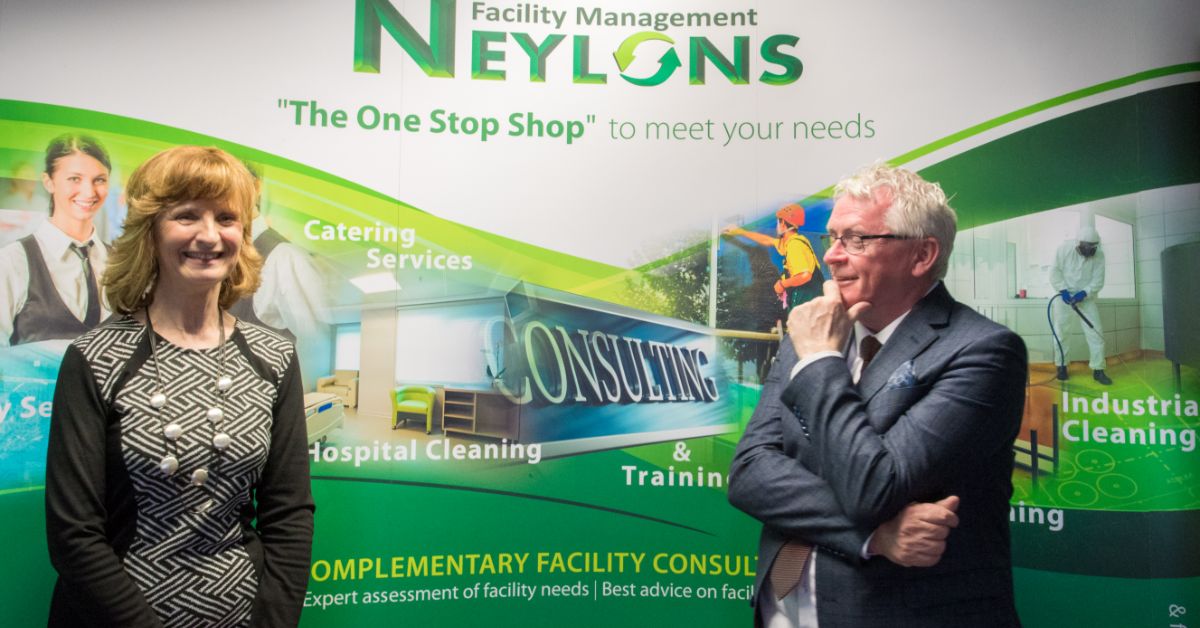 This company was founded by Sylvester Neylon in 2004 has become an established national provider of contract facility management services. From Neylons' humble beginnings as a cleaning company it has seen impressive growth and it now offers a full range of Facility Management from catering to caring, cleaning to security.
Neylons Management Team is 53% Female and 47% Male and this has been key to the progress of this company has been the focus on Opportunity for success for everyone, Gender Equal Leadership, Role Models, Putting People at the Heart and championing Work/Life Balance.
The 'Neylons Academy for Growth' was set up in 2014. This academy, which is the only one of its kind in a European business of this size, invests in staff development and promoting people from within the company. The academy ranges from operational elements such as project planning and budgeting, to soft skills such as performance and behavioural management.
In their first year, they took five staff through the Academy. Interest grew amongst the entire staff as they saw the benefits and promotions the pilot programme offered. All participants qualified and became managers for some of the most prestigious facilities in Ireland. In the programme's second year, they took on 12 staff and, now in its sixth year, they have 25 participants with over 95 in total moving up through the ranks.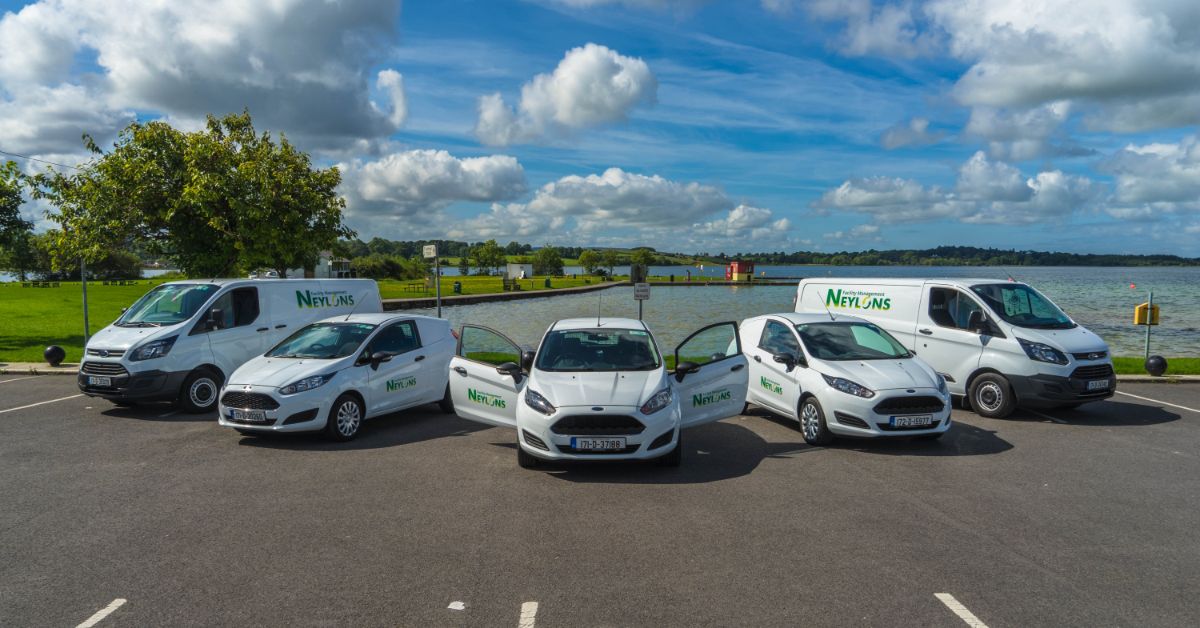 Neylons have embedded the culture of both having and being role models within the team. Each manager is always looking out for new talent that they can help move to the next level. This has naturally meant that we now have informal mentors and mentees. 2019 saw the launch of a formal 'Mentoring Program' within Neylons.
"This will ensure that we continue to encourage and grow our leadership qualities amongst the team as we grow. We have already more than doubled in size in recent years and expect similar growth over the next five years," explained Maria.
For more information log onto neylons.ie
Photos courtesy of Lisa Regan PR