Galway Comedy Festival 2022 runs from Tuesday 25th to Monday 31st October... Now that's what I call…Carefully Curated Craic!
GALWAY CITY is comedy central this October with the first fully in-person, no restrictions necessary, post-pandemic Galway Comedy Festival in two-and a half years.
Dylan Moran, Tommy Tiernan, Daniel Sloss, Jimeoin, Deirdre O'Kane, Kevin McAleer, Rich Hall, Reginald D Hunter, Ardal O'Hanlon, Bobby Davro, Rory's Stories, Gary Delaney, Andrew Maxwell, Colin Murphy, and Emma Doran are among the 100-strong line-up of Irish comedy greats, international stars, and emerging talent who will performing at over 60 shows, across 17 venues, from Tuesday 25 to Monday 31 October.
Galway city is back in full swing and ready to live and laugh to the full, and the festival gets off to a flying start in Leisureland, Salthill, with two greats of Irish comedy - Dylan Moran and Tommy Tiernan - and the ascending star of Scotland's Daniel Sloss.
#GCF22 opens with Dylan Moran, declared by French newspaper Le Monde as "the greatest comedian, living or dead", and his new show, We Got This. With the previously announced Tuesday show now sold out, Galway Comedy Festival has just added two extra shows on Friday and Saturday so make sure you have those fingers at the ready this Friday morning to snap up a ticket before they're gone!
Tommy Tiernan, fresh from his roles on Derry Girls and Conversations With Friends, returns to stand-up for two nights of Tomfoolery on his home turf of Galway City, exploring ideas on God, sex, and family that will be equal parts sacred and profane, but always hilarious.
The festival will also see a show from one of the most exciting in a new generation of British comedians, Daniel Sloss, who will be joined onstage by some of his favourite comedy friends.
Galway Comedy Festival is one of the key events in the city's cultural calendar. For seven days, the city will become a place of mirth, mischief, and "carefully curated craic", boasting an array of solo shows, and tremendous mixed bill nights with Reginald D Hunter, Barry Murphy, Ardal O'Hanlon, Deirdre O'Kane, Andrew Maxwell, Rich Hall, Paul Currie, Colin Murphy, Kevin McAleer and Simon Evans to name a few.
Among the highlights of this year's #GCF22 will be shows at the Town Hall Theatre, including Bobby Davro, a legend of British comedy, a one man joke machine, and, as Chortle.co.uk said, "a talented mimic" who delivers "brilliant impersonations"; Rory O'Connor and his much loved Rory's Stories, with GAA discussion, inspirational talks, much laughter, and maybe a song or two; and Jimeoin, the Australian based, Irish comedian, who has left audiences in stitches across the UK, Europe, and USA, who will bring The Craic!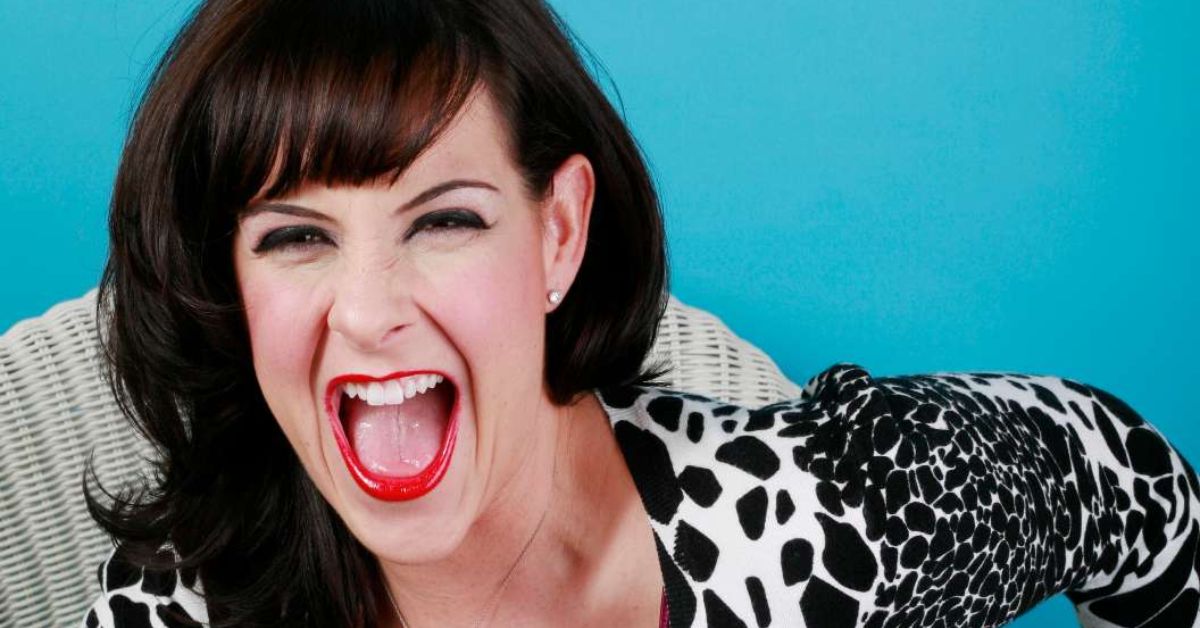 Karl Spain, such a mainstay of the comedy festival over the years, makes only two appearances in 2022, as he is touring the UK & Ireland with Kevin Bridges, and is currently playing to 13,000 people a night in Glasgow's Hydro Arena! Make sure to catch Karl hosting the opening show with Colin Geddis and friends in the Róisín Dubh and the closing gala with Rich Hall, Andrew Maxwell and others at the Town Hall.

Róisín Dubh, the home of comedy in Galway, will be ground zero for all things hilarious at #GCF22. Highlights include Glenn Wool, who leaves audiences "helpless with laughter" (The Scotsman); Deirdre O'Kane, the First Lady of Irish comedy, and her new show Demented; Mock The Week regular Gary Delaney, who unleashes "more quality jokes in one hour than most comics have in their entire careers" (The Scotsman); the eccentric, idiosyncratic, storytelling brilliance of Kevin McAleer (Derry Girls, Nighthawks); and Rich Hall, the singing cowboy and true Galway Comedy Festival favourite.
Festival Director Kevin Healy said: "We are delighted to once again bring such a wonderful array of comedy talent to the best little city in the world. Not only do we have shows from some of the greats of Irish and international comedy, we also have a carefully chosen selection of shows in smaller venues from some of the next generation of Irish greats. Enjoy your favourite stars during the Festival but also check out someone new, perhaps a comedian you've never heard of before. Take a chance. We think they're all great and hope you will too.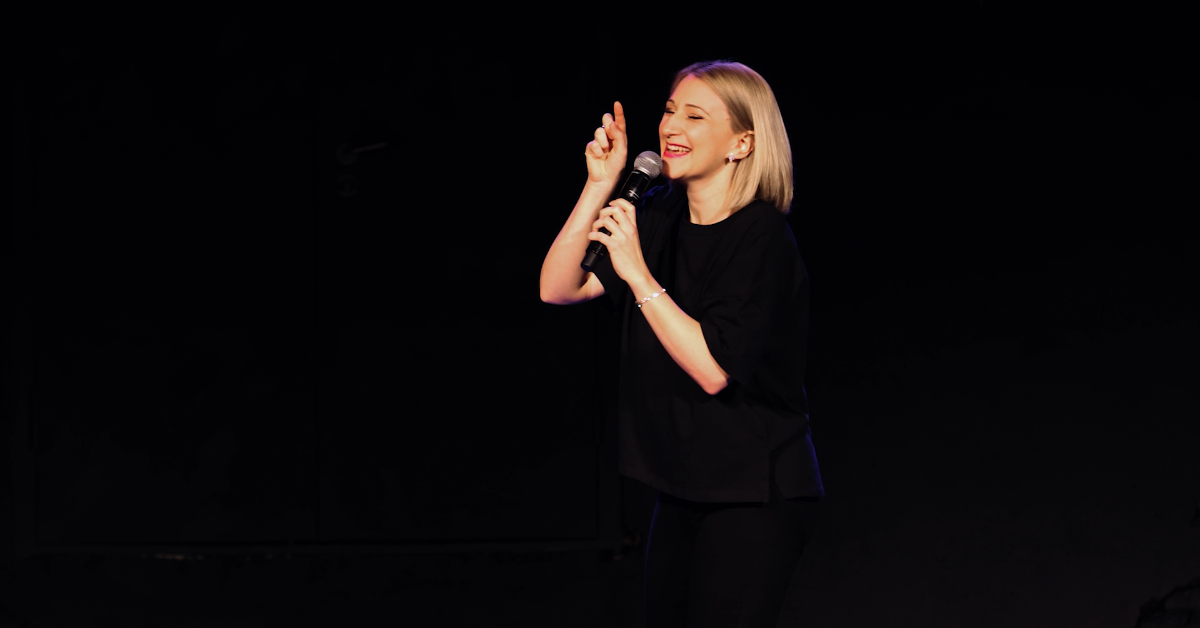 "We would like to thank our supporters, especially Galway City Council, the local businesses who support us through our friends scheme, and our pouring partners Bulmers Light, the exclusive cider of #GCF22. Without their support this event just wouldn't be possible."
There will also be the usual joyous madness of the week with the Comedy Club Crawls featuring stars of the festival, Open Top Bus Tours, a WOMP Events comedy-themed Quiz, The Bulmers Light Festival Club @ Róisín Dubh, live music, The Dirty Circus, Faulty Towers: The Dining Experience, the Improv All Stars, Gáire as Gaeilge, Ireland's Smallest Comedy Club, and Stand Up Showcases.
Galway Comedy Festival 2022, the best way to celebrate Halloween and see you laughing through the long winter nights. "Now that's what I call… Carefully Curated Craic!"
Tickets go on sale on Friday 16th September 10am through www.galwaycomedyfestival.ie
The line up in full:
Dylan Moran, Tommy Tiernan, Daniel Sloss, Jimeoin, Deirdre O'Kane, Kevin McAleer, Rich Hall, Reginald D Hunter, Ardal O'Hanlon, Bobby Davro, Rory's Stories, Gary Delaney, Andrew Maxwell, Colin Murphy, Emma Doran
Barry Murphy, Colin Geddis, Danny O'Brien, Simon Evans, Jo Caulfield, Paul Currie, Joe Rooney, Pat McDonnell, Glenn Wool, Andy Askins, Karl Spain, Jojo Sutherland, Allyson June Smith, Elena Gabrielle, Aindrias De Staic, Sinead Quinlan, Emmanuel Sonubi, Barry Castagnola
Ross Browne, Paul Marsh, Emman Idama, Kevin Gildea, Aideen McQueen, Tom O'Mahony, John Colleary, John Lynn, Ian Coppinger, Andrew Ryan, Adam Burke, Paddy Cullivan, Eddie Mullarley, Breda Larkin, Jessica Collins, Biddy O'Loughlan, Cormac Moore, Paddy McDonnell, Therese Cahill, Joe Dowlin, Kate Williams, Jack Masterson, James Cadden, Amy Walsh, Chris Watts, Paraic Breathnach, Sean Begley, Ellen O'Reilly, Lorcan Hughes and Ian Burke
Plus all the usual festival madness… Faulty Towers: The Dining Experience, Impro All Stars, Comedy Club Crawls, Open Top Bus Tours, Gáire as Gaeilge, Ireland's Smallest Comedy Club, WOMP Events Comedy Quiz and The Dirty Circus Hallowe'en Extravaganza feat. Mary Mac, Frank Sanazi and more
Bulmers Light Festival Club @ Róisín Dubh features Silent Disco, live music from The Latchikos, John Conneely Inc. and more,
plus late night Cabaret & Comedy feat. The Wild Geeze and guests.
Published on Updated on