One Galway retailer is trying to redefine how we shop, as we enter Phase Two
Bowling and Market have launched a new concept shopping experience combining the pleasure of in store shopping with the ease of an online service
Bowling and Market was opened in 2015 by popular Galway native Brendan Breathnach and this unique boutique has been providing style for women with a 'look and feel of Europe', which would not be out of place in either Berlin or London.
Brendan used the time in lockdown to re-imagine how women can enjoy shopping. He created a new concept store, making full use of on-line shopping without losing the familiarity and relationships he has built up with his customers in the last five years. Brendan says "I didn't want to just add a plastic screen! Instead I decided to challenge the idea of how we shop and how we buy. Integrating technology, becoming more environmentally friendly, taking steps to reduce the spread of Covid-19 and creating a unique, luxurious experience for women shopping."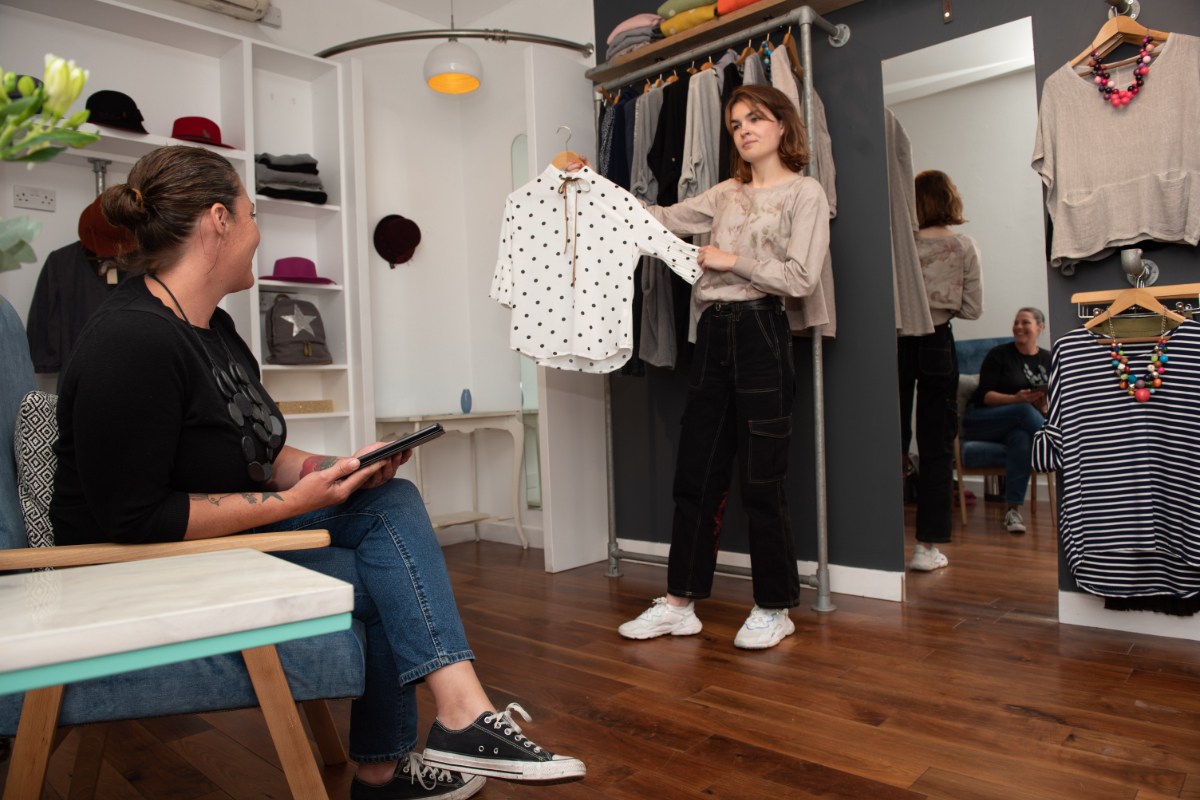 Brendan researched the changing intent of women's style in the new pandemic world and wanted to offer women clothes that move easily through the day. Easy elegance and styles which can be mixed and layered for any occasion. His range includes Italian fabrics and French brands mixed with Galway Artisan accessories - think Parisian chic in comfortable, flattering fabrics which can be layered, dressed up or dressed down and then thrown in the wash.
By appointment only, Bowling and Market is making the most of social distancing with bookings available for up to two people at a time - ensuring no crowds or queues. Seated in comfy armchairs in the boutique that feels like a gallery, customers are supplied with a tablet to browse and buy from the on-line store while being able to see and feel the garments.
Brendan gives his full attention to customers and introduces a sense of luxury which will ensure you have a truly wonderful experience.
For more information visit their website HERE. For a full list of shops that have re-opened in Phase Two, click HERE.