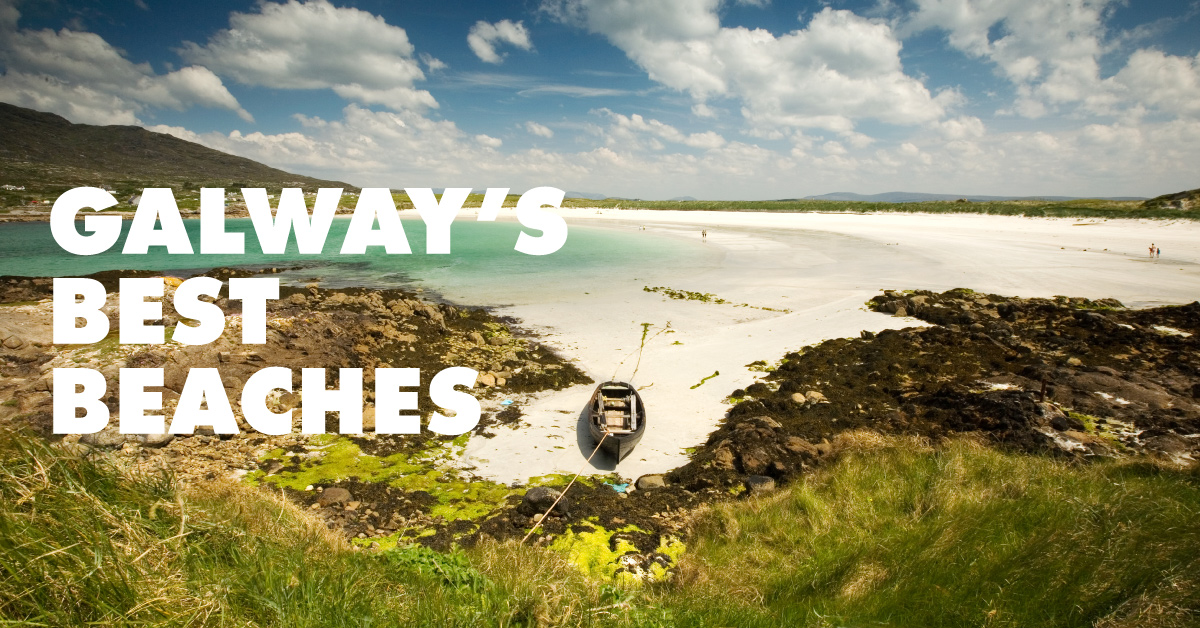 6 Galway beaches to visit this summer
There's never a bad day for the beach! Wesht is besht for it and Galway is studded with beautiful beaches. Even better, you'll likely have them to yourself! Here are our favourites.

Renvyle Beach
This private little beach feels like a tropical escape when the sun is shining. On a clear day, you can see the mountains of Clare and the island of Inishturk nearby. It makes a great base for camping and caravan-travelling, with a park just steps from the beach.
It's about an hour and a half from Galway City, and the nearest town is Tullycross — although if you're staying in the area, the Renvyle House Hotel & Resort further along the coast warrants at least a dinner, if not an entire weekend of relaxation.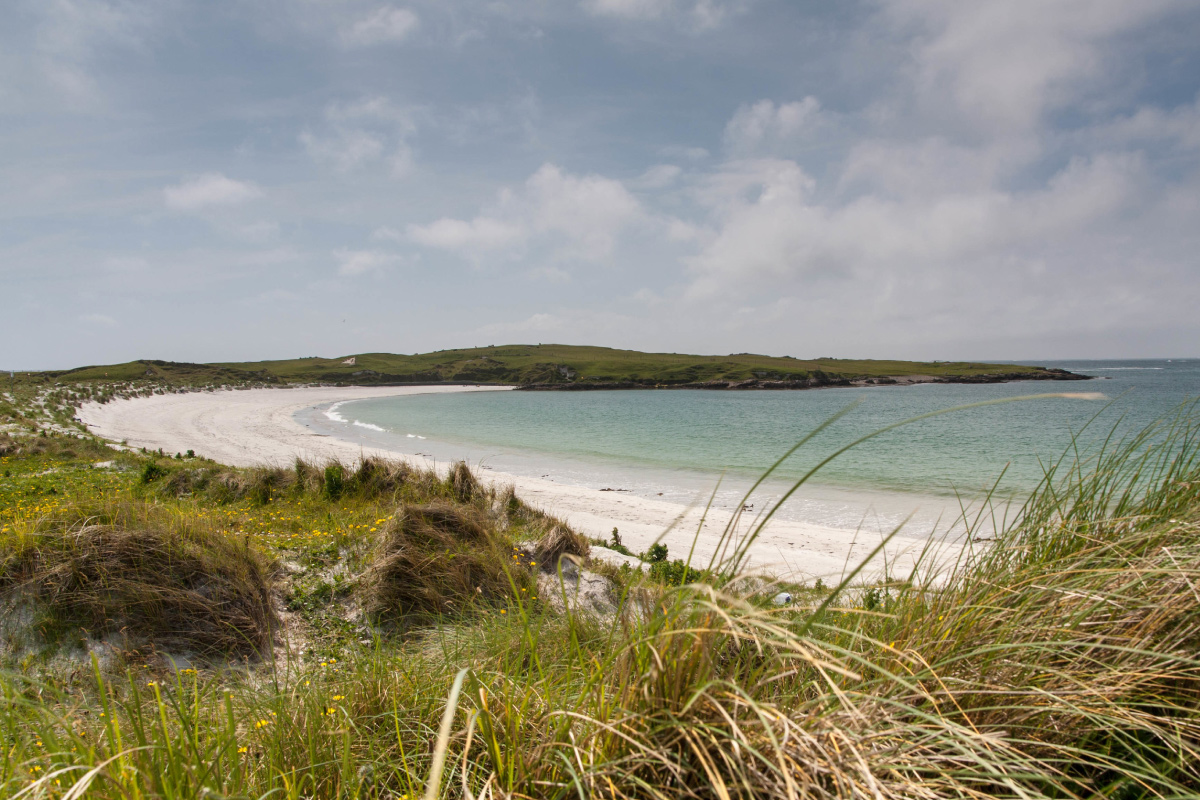 Dog's Bay & Gurteen Bay
These two beautiful sandy beaches are back-to-back, and make up possibly some of Galway's finest beaching areas. They offer safe swimming conditions and a great place for water sports. When you're there, you're just a couple miles away from the gorgeous little village of Roundstone. Why not pop into O'Dowd's Seafood Bar & Restaurant for some of the best seafood chowder while you're there!?
Plan on an hour and a half long trek from Galway City — or under thirty minutes from Clifden! Happy days.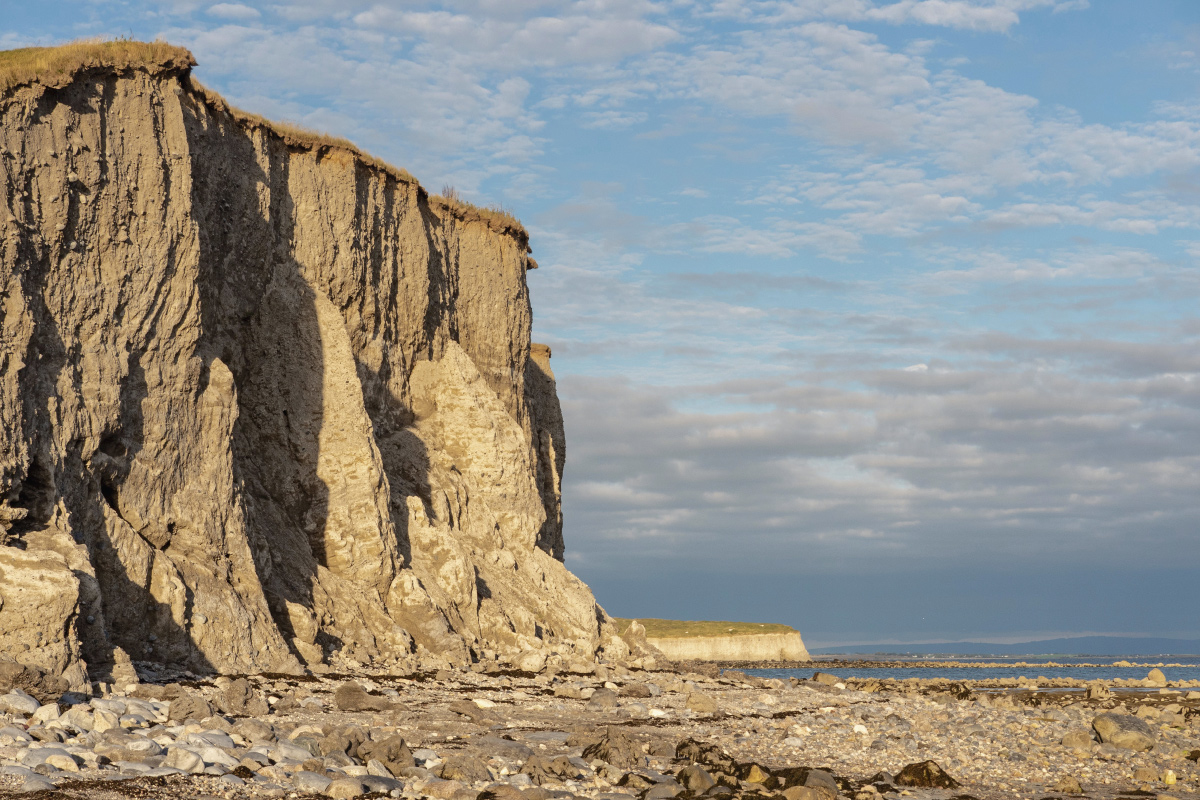 Silverstrand
This small local beach is great for young families, as it's shallow, and bound on one side by cliffs and rocks on the other side. Head down at low tide, when the sandy beach is exposed. A lifeguard should be present in the summer months, and parents can enjoy beautiful views of Galway Bay while the kids (or yourselves) go splashing around.
The beach sits just out of town, between Salthill and Barna, and has a large car park available.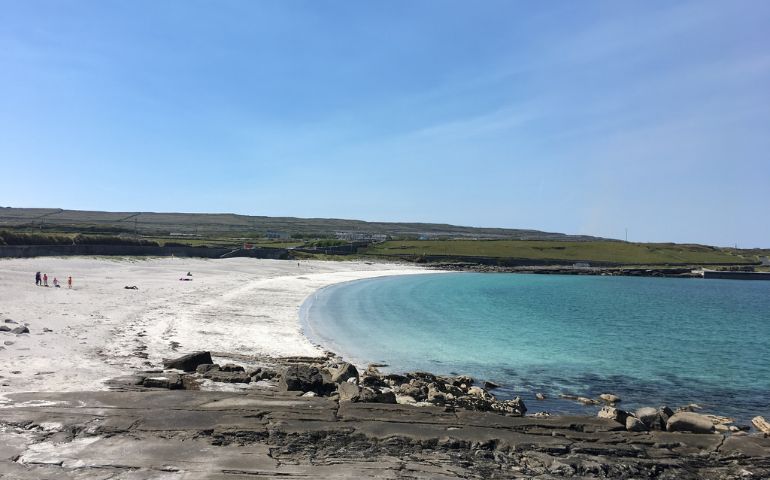 Kilmurvey Beach at Inishmor
This Blue Flag beach can be found on the largest of the Aran Islands, Inis Mór. The beach is safe for swimming, without any strong currents or tides, and clean water. White sands make it the perfect place for sunbathing (should we be so lucky!) or a picnic during your island retreat.
The islands are accessible by plane or by ferry. Wild Atlantic Way Tours can get you there for the day, leaving from Rossaveel harbour, or choose your own travel times: Doolin2Aran Ferries make regular trips to and from the islands via Doolin, and Aran Island Ferries do the same from Rossaveel.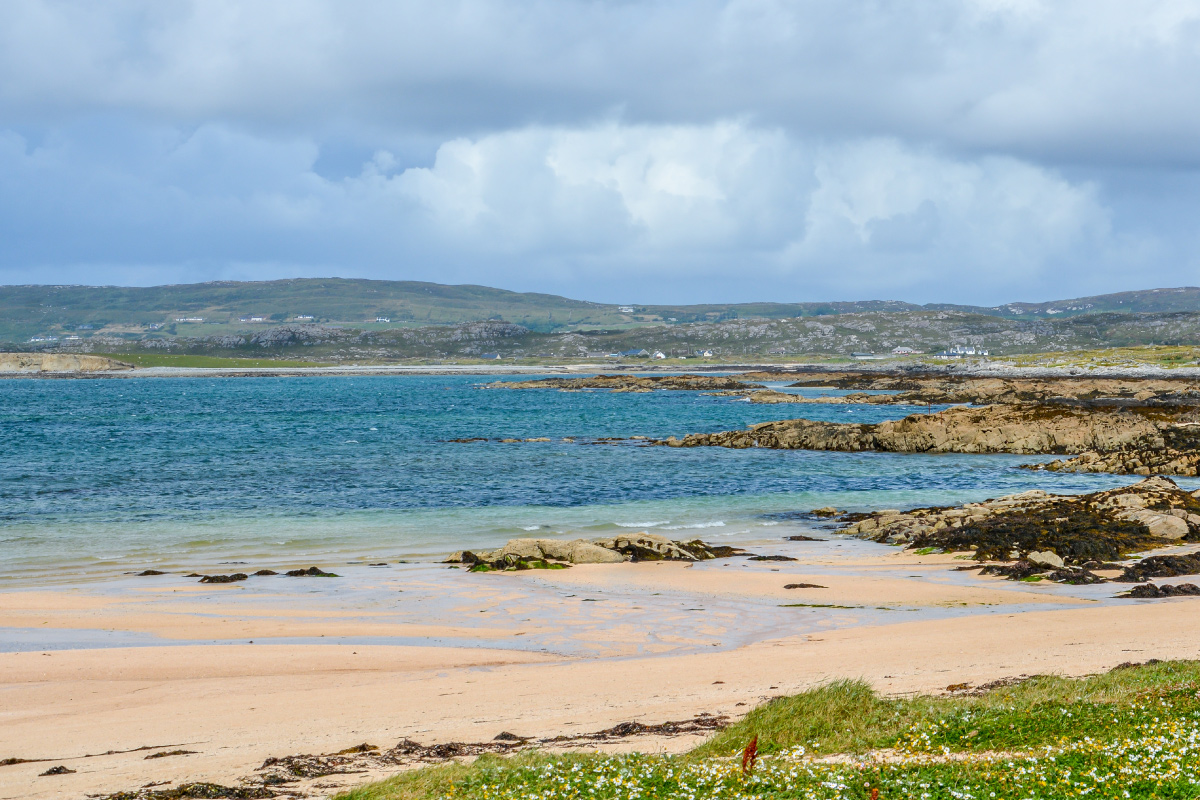 Trá an Doilín, Carraroe
Also known as Coral Beach or Coral Strand, you'll find this beach of many names just outside Carraroe village. It was awarded an International Blue Flag in 2018, the highest grade available. It's renowned for its unusual white coral, making it a great place to give snorkeling a try! There is a lifeguard on duty during the summer months, so visitors can safely swim around this stunning beach. There are also changing rooms and toilets available on site.
Carraroe village is about an hour's drive from Galway City, heading out toward Connemara along the coast — meaning you'll have a beautifully scenic drive on your day trip to the beach!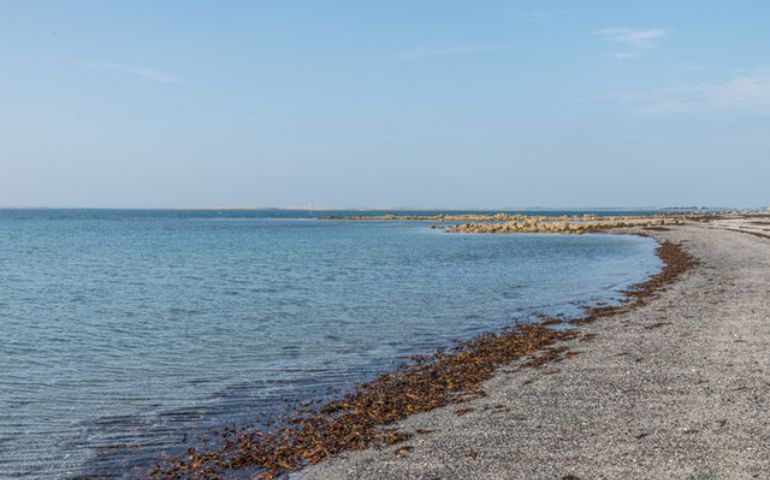 Traught Beach
Another Blue Flag beach for 2018, this remote beach is perfectly tranquil, with gorgeous views of the Burren and all of Galway Bay. It's also a Special Area of Conservation. The gently sloping sandy beach is a small bit rocky, with a fair amount of seaweed, but it's still perfectly safe for swimming. There is a lifeguard stationed there in the summer. We recommend staying overnight in a camper if you can, or passing the weekend in the picturesque village of Kinvara. 

The drive from Galway City will take about an hour, passing first through Kinvara before heading onto a peninsula.