Niamh Regan's new single reaches top spot in National airplay charts
For the last few years, Niamh Regan has been tipped by many to be the next great Irish songwriter. Now it looks like that reputation is finally gaining some speed and spreading further afield to music lovers all over the country. Her most recent single, 'Save the Day', was released in May and by the middle of June it had reached #1 on the RTÉ Radio 1 Airplay Chart, a seriously impressive feat for an artist who is yet to release a full length album!
And it's no surprise that this track is earning so many fans. Regan's lyrics grab you from the very first word, bettered only by her incredible vocal performance. The music is energetic and up-beat, meandering and leading Niamh Regan to the conclusion that we don't always have to be perfect, it's okay to be just getting by. She wishes she could save the day, but she can't. Watch the brilliantly silly video for the single below, recorded during lockdown.
'Save the Day' is the first single off her upcoming debut album, but it's also the first single released by Black Gate Studios! One of our favourite wine bars, The Black Gate is a cosy spot packed with all sorts of interesting trinkets and treasures. But their most hidden treasure is a fully functioning, professionally set up recording studio in the loft. That is where this fantastic new single, and the rest of the album, were recorded by Liam King and Alex Borwick.
Speaking about this exciting new venture, The Black Gate Studios team said: "We have wanted to put out this album with Niamh since the first moment we heard her sing. She is a special talent, and deserves every bit of success she gets along this, and future adventures. We can't wait for you all to hear the whole album!"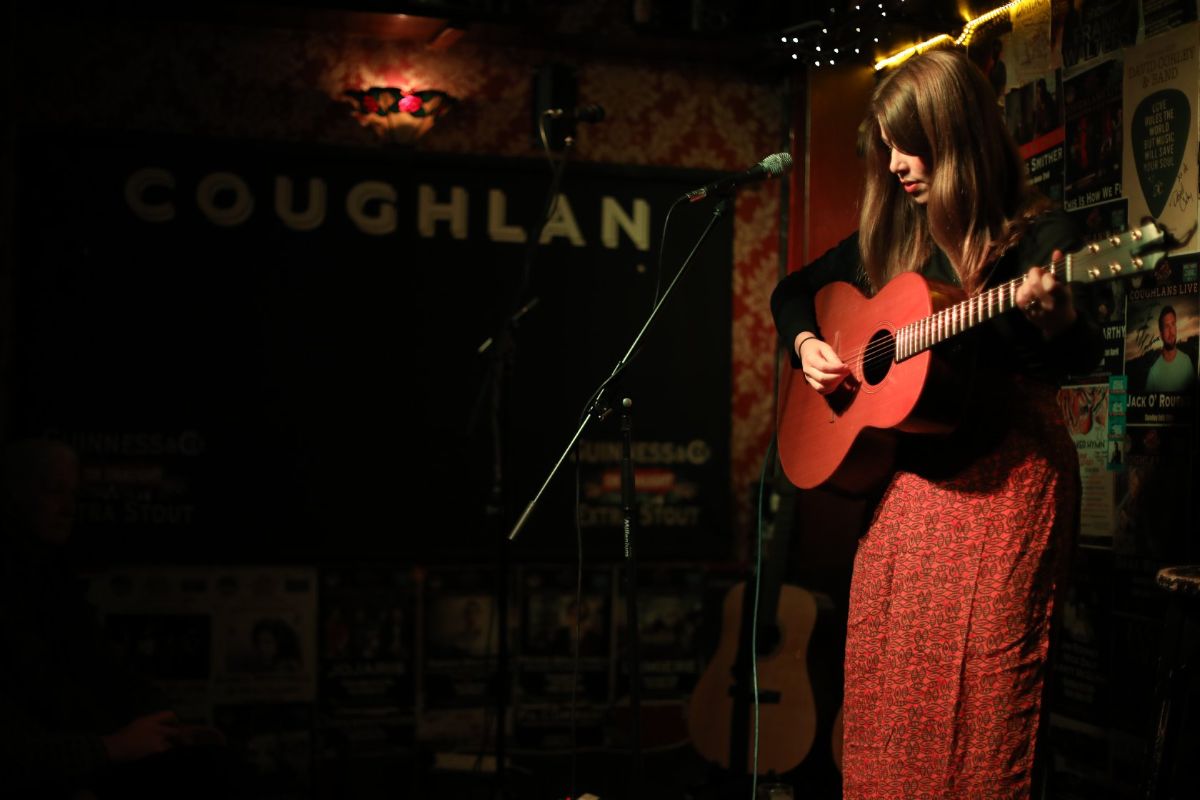 And you can discover another piece of the album this Friday when Niamh Regan releases her next single, 'How About That Coffee'. You can PRE-SAVE that single so you'll get a notification as soon as it's released. For now, though, if you are a fan of 'Save the Day', you can check it out on This is Galway's The Irish Beat playlist. or you can request it to be played on RTÉ Radio 1 by texting 51551. You can also purchase this brilliant piece of music on Bandcamp for as little as €1, with all proceeds going to MASI. They've raised over €300 to support the movement, solely through digital sales of the track. Buy it here.
Follow Niamh Regan's story on Facebook HERE and keep up to date with future releases from Black Gate Studio HERE. Photos courtesy of Niamh Regan's Breaking Tunes and Facebook page.