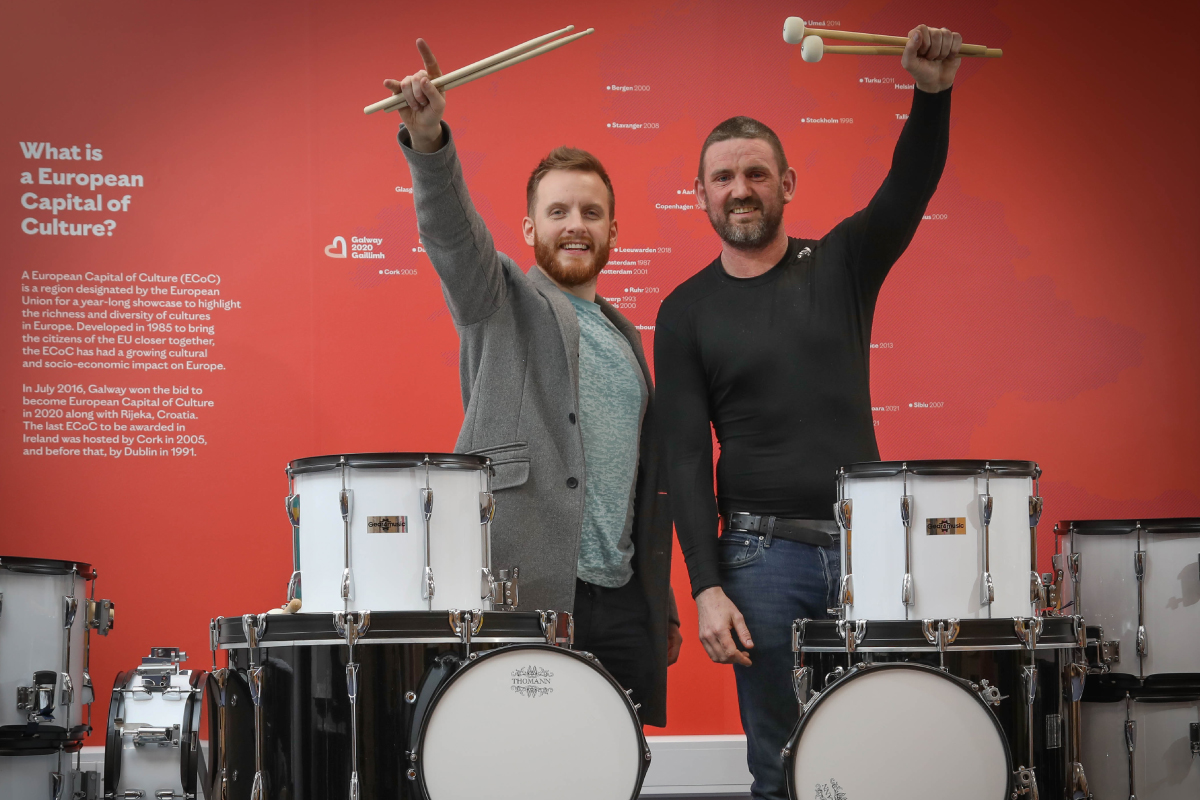 Galway 2020 Drum Chiefs are lining up the troops!
Leading Galway musicians, Rickie O'Neill and Éimhín Cradock have been named as the Drum Chiefs for the Galway 2020 Opening Ceremony. Working with musical director David Munroe, they will develop the drumming element of the community cast performance. Rehearsals have begun in earnest in towns across Galway, preparing a special musical performance that will form part the spectacular week-long opening ceremony.
The troops from each of the six towns Clifden, Spiddal, Tuam, Ballinasloe, Portumna and Athenry who will each host a fire ceremony, will step out to perform as part of their own town events from 2 – 7 February, before coming together to create a cacophony of sound for the grand finale in South Park, Salthill on Saturday 8 February. Éimhín and Rickie will be joined by a town captain in each location, made up of a host of musicians who will work with each community; including Liz Coleman (Galway City – pictured), Evan Barrows (Tuam), Paul Egan (Ballinasloe), Des Harrington (Spiddal – pictured), Kieran Duddy (Athenry).
Drum Chief Rickie O'Neill said; "It's an absolute privilege to work with Galway 2020 alongside some of the most talented people in the business. You are constantly learning and developing not only as a musician/drummer but as a person. I know I have made friends for life here and it's very exciting because we get to create together as a unit, as a community, and that's what Galway 2020 is all about. That's our goal, to create something spectacular together and have fun doing it. It's magic"
While the cast is already in rehearsals, there's still time for people to sign up and get involved in the fun. Whether you can clap your hands, stamp your feet or bank a pot and pan, there is a role for you. Visit www.galway2020.ie to sign up and get involved in the action!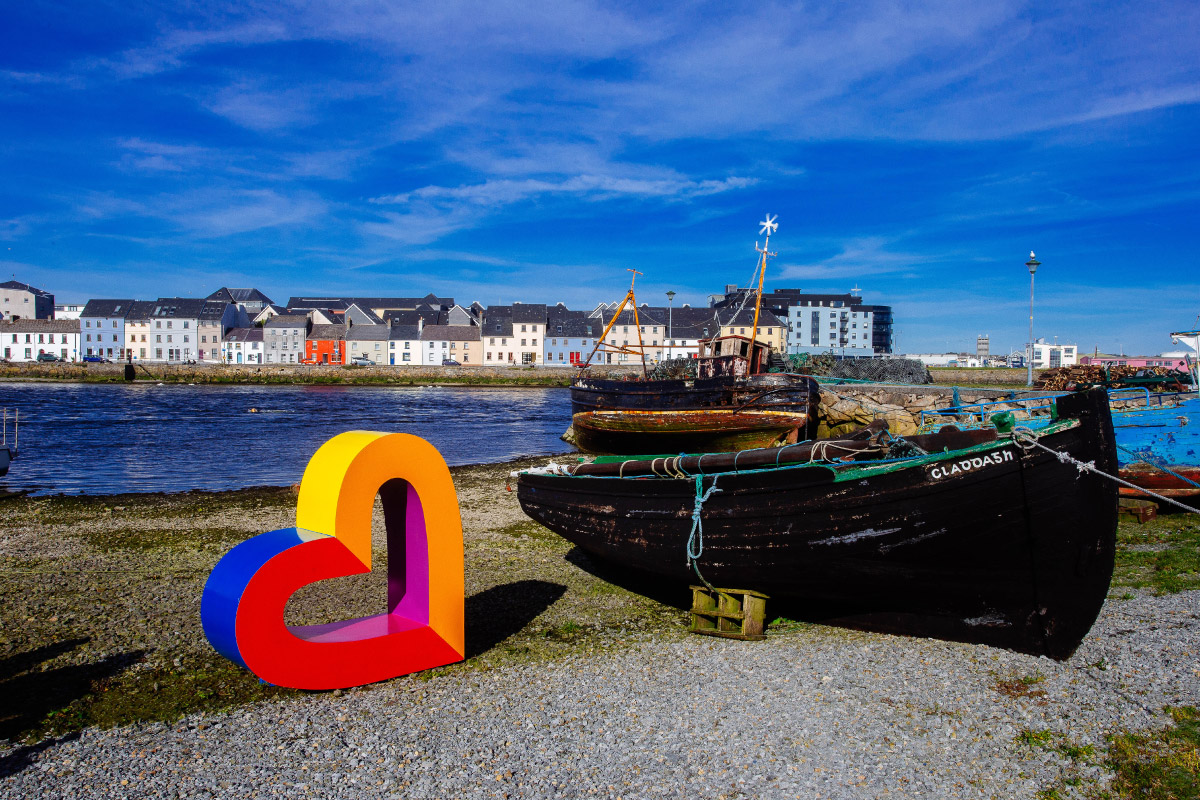 The Drum Chiefs – Rickie O'Neill is a 29-year-old musician who, for the last 7 years has been touring with The Saw Doctors as their full-time drummer. In 2012 he took up acting and since then has been fortunate enough to travel the world with big productions such as Once The Musical aswell as appear on tv in different shows and commercials. Rickie is also a successful voice over artist having done lots of work for the GAA minor championships campaign aswel as Transport for Ireland.
Éimhín Cradock is from Caherlistrane in Co. Galway near the town of Headford. He is currently a primary school teacher in Donaghpatrick NS in Caherlistrane and he teaches music in Headford, Claregalway and Oranmore. His company – Drumadore – promotes a positive experience of music through group drumming sessions and performance drumming. The company's aim is to build a large community of drummers that range from casual enthusiasts to elite professionals.
Éimhín is extremely passionate about music and attributes this to his mentors growing up, in particular Mairead Berrill from Headford. She thought everyone in his school the value of unity through music performance. Éimhín hopes to emulate Mairead in his own career and touch the lives of as many young musicians as possible. Drumming provides a great opportunity for this and Éimhín's love of drumming would not be what it is without the tutelage of the late Mike Arrigan from Galway who lit a fire in so many budding drummers in the Galway area.