GALWAY 2020 AT A GLANCE
With this new decade comes a great honour for county Galway as the title of European Capital of Culture becomes officially ours. Breathing new life into the West, Galway 2020 is a celebration of our islands, our beautiful county, our vibrant city, our language, our people, and the collective imagination of Galway. In order to help prepare you for many spectacular moments and memories throughout the year, we've put together a little taster of what you can expect…
Throughout the incredibly exciting Galway 2020 programme, the themes of language, landscape and migration come to life. Structured around the old Celtic calendar of Imbolc, Bealtaine, Lughnasa and Samhain, Galway 2020 begins in February and runs through until the end of January 2021. Let's take a peak, season by season, at what's coming up.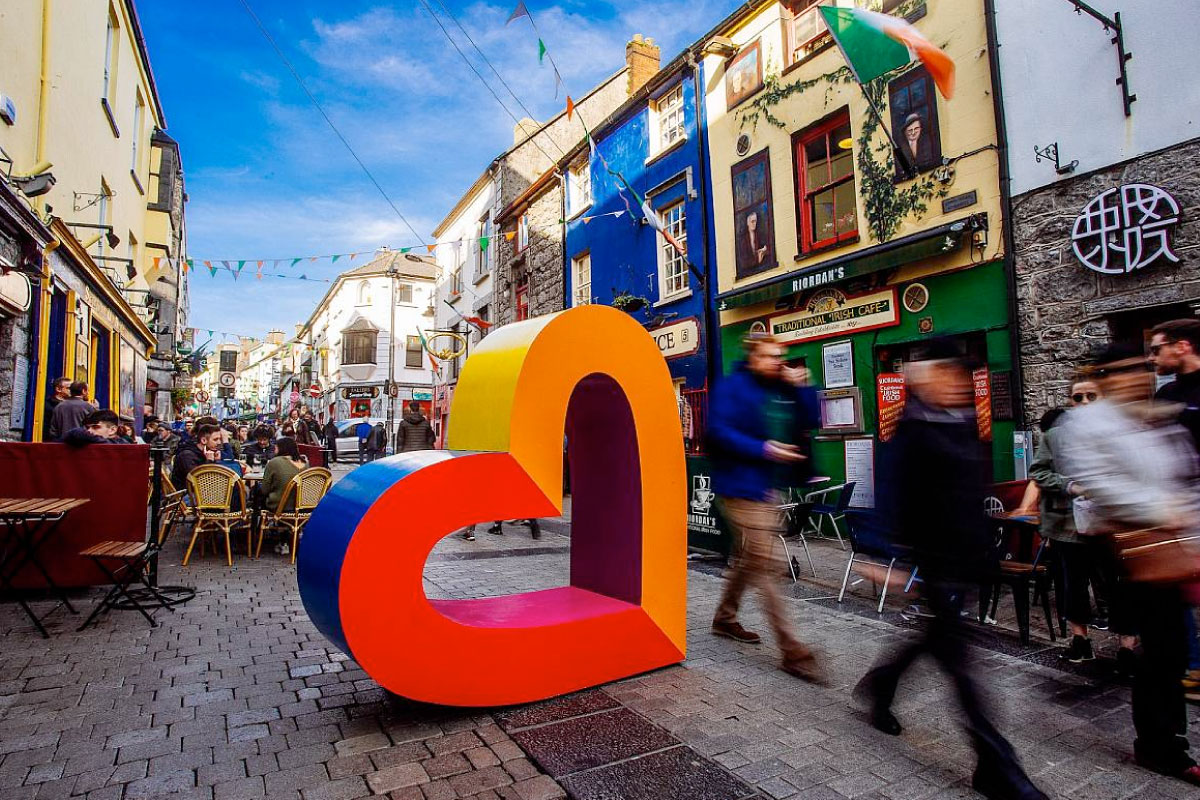 IMBOLC – FEBRUARY – APRIL
Marking the start of Spring, Imbolc refers to budding season and offers a taste of all to come. Fruitful activities and epic sights aplenty, these events will definitely whet your appetite for all Galway 2020 has to offer.
Welcoming Galway 2020 with open arms…
From February 1-8, the people of Galway are invited to take part in the Galway 2020 Opening Event. Fiery celebrations will erupt in towns and villages across the county in keeping with the ancient traditions of the Irish Celtic calendar, culminating in an explosion onto the streets and squares of the city on the Saturday evening.
Celebrating women and creating savage scenes…
In celebration of International Women's Day, Galway 2020 will be looking out into the world, celebrating women's achievements and continuing to strive for a more equal, enabled world with Wild Atlantic Women . On 7 and 8 March, Margaret Atwood, Caroline Bergvall, Siobhan McSweeney and other unique female voices.
From March 14-17, Kari Kola – a light artist from Finland – will illuminate the mountainous Connemara landscape for his project, Savage Beauty. In an attempt to create one of the largest lit artworks ever made, Kola and his team will draw upon the theme of landscape, bringing the newest technology to bear on one of Ireland's most hidden locations and will green the mountain range coinciding with Paddy's Day celebrations.
The power of poetry and rural theatrics…
Ireland's fifth Laureate na nÓg, Sarah Crossan believes that all of us have a poem or verse inside our heads, waiting to be unleashed and this will come to life through We are the Poets. Creating poems in a selection of Galway schools on themes of landscape, language and migration, the creativity of these young Galwegian poets will be showcased in a county-wide series of public events in April.
Druid: The Galway Tour will be an ongoing project from April to July showcasing the theatre company's commitment to rural touring. Creating and presenting a series of the greatest Irish one-act plays of the 20th century, Druid will allow local communities will have a unique opportunity to engage in a professional production by a world-renowned theatre company.
Check out all the Imbolc offerings HERE.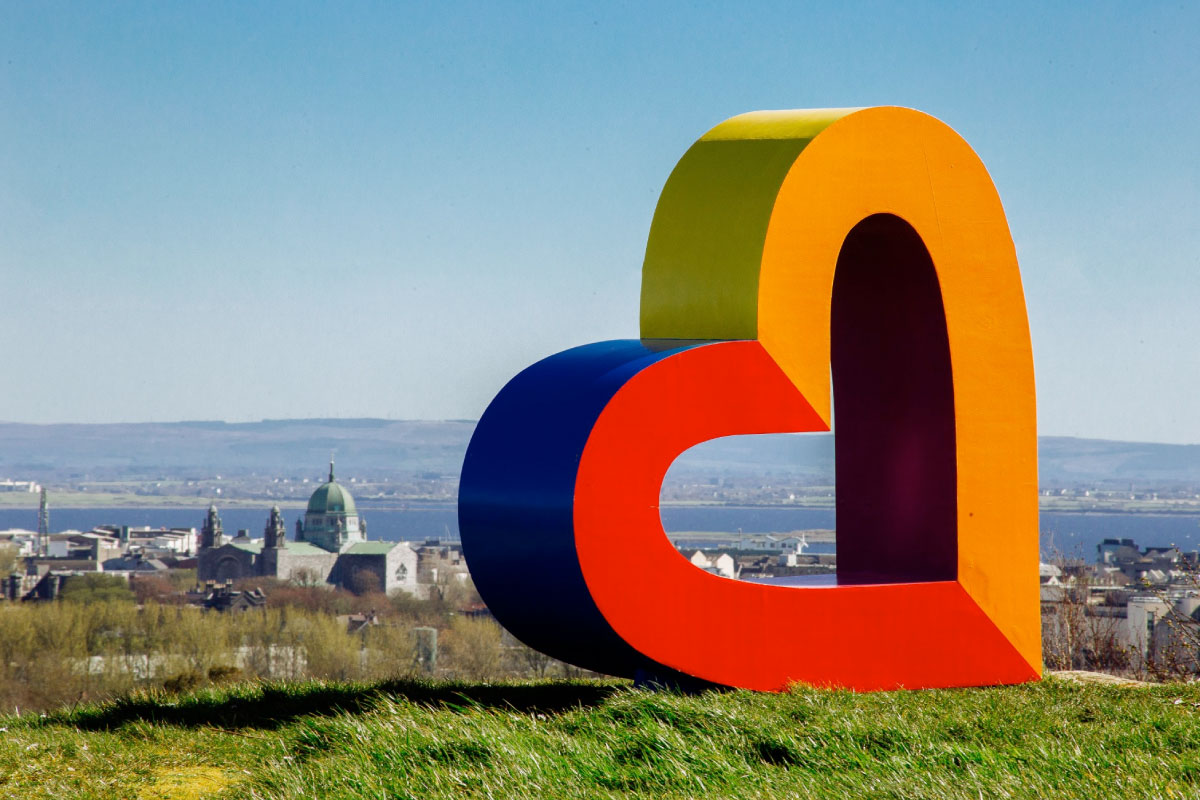 BEALTAINE – MAY – JULY
The festival of Bealtaine encompasses feasting with friends, fanning the flames of May Day bonfires and setting good intentions for the months ahead. Giving spectators the opportunity to reconnect with the Celtic calendar's agrarian roots while simultaneously keeping our focus fixed on the future, we certainly cannot wait.
A spotlight on sheep…
Running throughout April, May and June, Project Baa Baa celebrates the cultural, economic and environmental contribution of sheep. Putting a focus on Ireland's agricultural heritage, this cultural programme includes an international tapestry exhibition and symposium, a European food and craft fair, a banquet, curated by internationally renowned chef Enda McEvoy, exhibitions in historic textiles and innovative fashion and education projects and then some.
A few festivals…
From May 1-9, Galway Theatre Festival will be bringing theatre, circus, spectacle, and storytelling to Ireland's festival city. Bringing a fresh and lively programme of performance to the streets and venues of Galway, this festival provides a platform for national and local artists, bringing together a high-quality programme that showcases the best talents in theatre, spectacle, circus, storytelling and immersive performance.
July 13-26 will see Ireland's largest multidisciplinary festival – Galway International Arts Festival – bring Irish and international theatre, circus, opera, music and visual arts, as well as the Festival Garden and an expanded First Thought Talks Programme to the West. Headline acts for the Heineken Big Top include Flaming Lips, Pixies and The Academic, with more to be announced.
Travellers' Tales and Peripheral Visions…
In collaboration with the Galway Traveller Movement and the National Traveller Organisation, Traveller and nomadic culture will be thoroughly celebrated. A special event to mark Traveller Pride Week will focus on recognising Traveller culture and ethnicity and highlight the contribution that the Traveller community makes to Irish culture and society. Radio Producer Lucy Hannah will work with Traveller communities on a storytelling project that will see participants create their own dramatic retelling of Traveller life and history.
Connecting cinema communities on the periphery of Europe through technology and the film festival network, Peripheral Visions will allow young Galwegians to join 48 other European cities, from 35 different countries, as part of the European Film Academy's Young Audience Award – a 'Eurovision style' cinema event on April 26. Then from July 7-12, 14 film festivals will come together at the Galway Film Fleadh to formalise the 'Europa Festivals Network.'
Check out all the Bealtaine offerings HERE.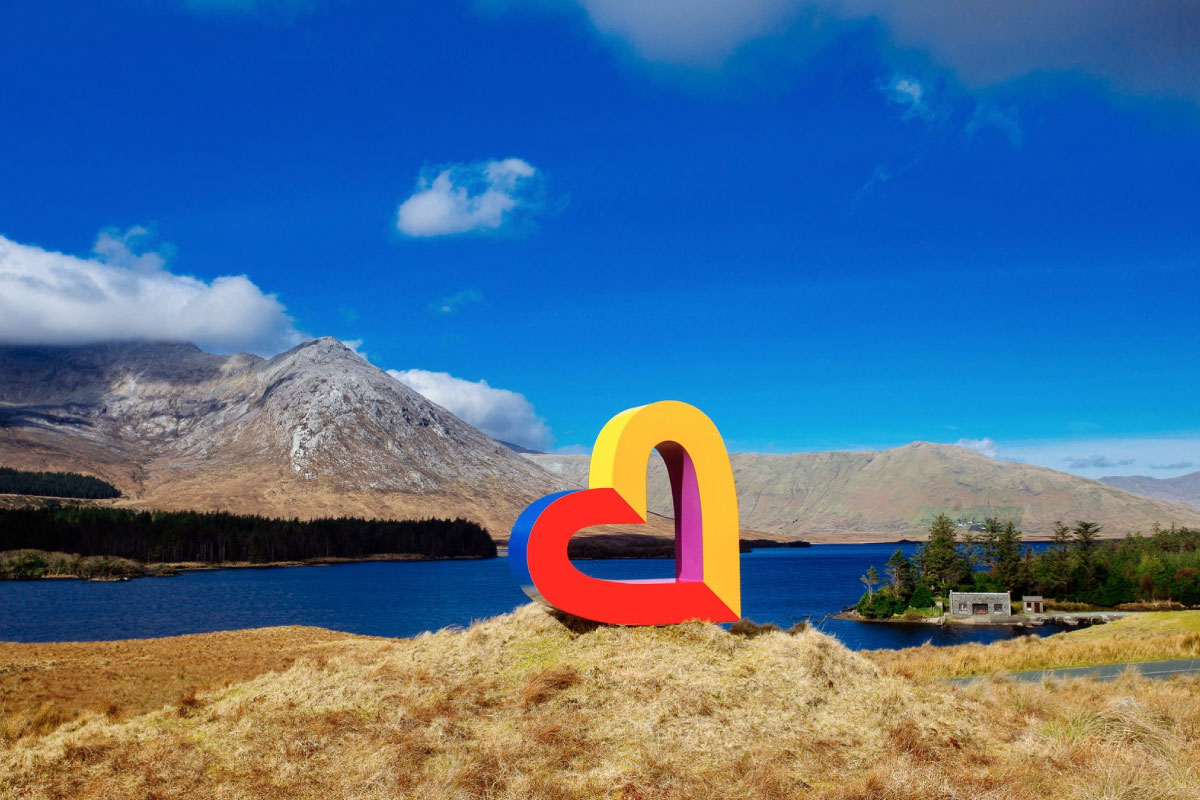 LUGHNASA – AUGUST – OCTOBER
The abundant Lughnasa gives us the opportunity to celebrate this diverse and vibrant community on the edge of Europe. Bearing the name of Celtic god Lugh – a warrior, craftsman and inventor of games, Lughnasa proves that mastery and merriment make for good bedfellows.
Kick things off with a Fire Garden…
Begin the long nights of Lughnasa with France's fire alchemists Cie Carabosse as they  create a magical fire garden on a huge scale in and around a ruined monastery, filling the abandoned building with glimmering light, leading the audience on an illuminated trail that evokes the journeys taken by pilgrims hundreds of years ago. The installation will be brought to life each night through an hour-long lighting ceremony.
From crossing wires to breaking bread…
From August 6-9, Wires Crossed will see 400 people of all ages take part in a spectacular crossing of the River Corrib and Claddagh Basin on highwires over a period of 2020 minutes. Walking on a wire conveys a sense of ease and simplicity, yet requires focus, self-belief and courage. This four-day circus festival of world-class performances and workshops, culminating with the highwire spectacle over the Corrib which will take audiences on a journey through the darkness into the light, with an extraordinary message of hope, solidarity and strength.
Following on from their hugely popular 2017 and 2018 events, Breaking Bread is back for another celebration of Galway's vibrant cultural diversity. Taking the central role that food and the sharing of food occupies in culture and society, Breaking Bread showcases the wonderful cultural diversity of contemporary Galway in an exciting programme that will provide the public with a platform for cultural exchange. Expect food from across the globe, live music and dance.
Commemorative photographs and evenings of culture…
This October as part of Backgrounds: I Am Galway, artist Darrell Vydelingum will re-visit this idea of (and create a new) collective portrait of Galway today. It will celebrate the many diverse communities by inviting everyone to create an individual ceremonial portrait. Young NUI Galway and GMIT photographers will recreate photographers' studios in locations across Galway which will collectively tell a story about what it means to be a Galwegian in the 21st century.
Culture Night is by now a well-loved evening on Galway's cultural calendar. Now in its 15th year, Culture Night celebrates art, heritage and culture across the country. With arts and cultural organisations and venues extending their opening hours to allow for special and unique events and workshops to take place, these nights are truly special and absolutely free. Concerts, exhibitions, workshops, dance, drama and much more awaits this September.
Check out all the Lughnasa offerings HERE.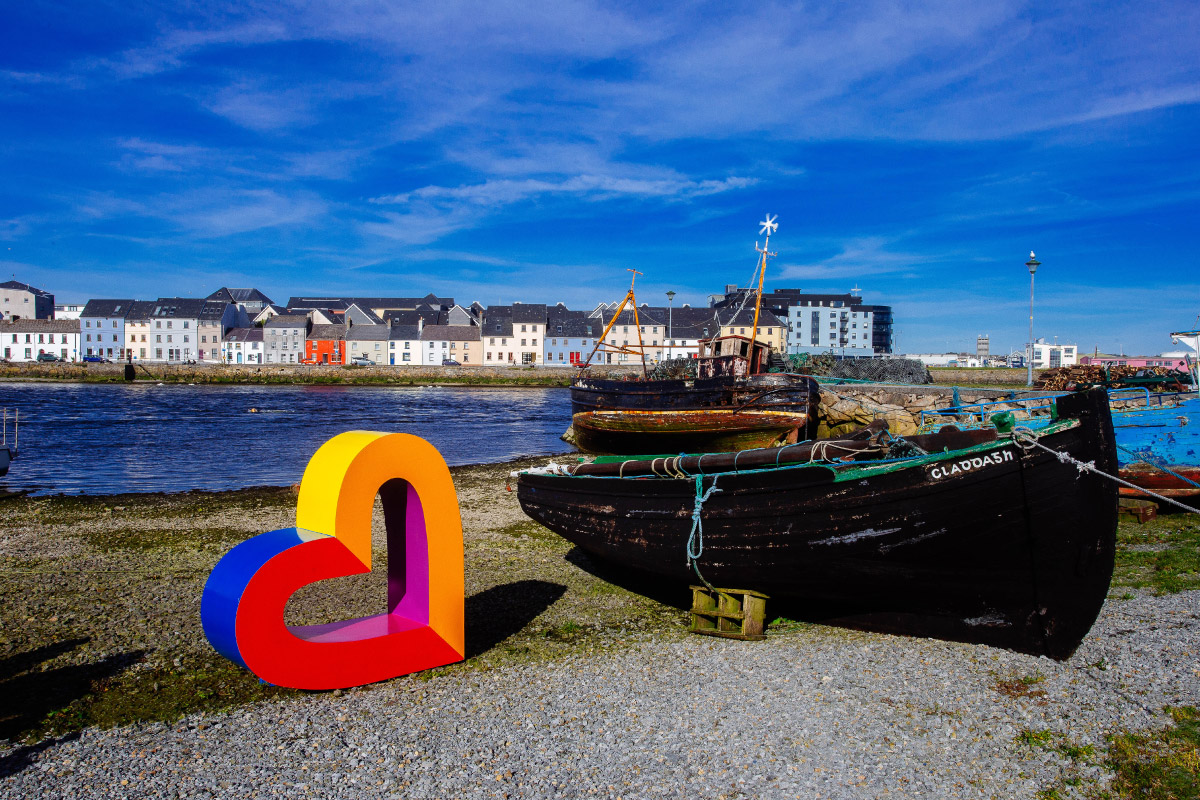 SAMHAIN – NOVEMBER – JANUARY
The darkest of all the Celtic seasons, Samhain is a time for mystery, mischief and mourning. Welcoming the darkness of Winter – when the border between life and the Otherworld is faint – Samhain is a time to reflect on our past and place faith in an unknown future.
Welcome the Celtic new year…
In order to mark the ancient Celtic roots of Halloween, Otherworld welcomes the Celtic new year with the unique and magnetic power of fire. Through flames and smoke provided by burners from across Europe, our world will be transformed. Echoing the energy and rituals of our pagan ancestors at this powerfully charged moment of the year, you can expect to be surprised by what is sure to be one of the most anticipated events of the year.
Irish language extravaganzas and the very best words from the West…
Oireachtas na Samhna is Ireland's premier arts and culture Irish language festival featuring a host of events showcasing the best of sean-nós performing arts; singing, dancing, instrumental music, story-telling, lúibíní, agallaimh beirte, as well as competitions, exhibitions, seminars, drama and a host of fringe events.
The Stinging Fly will be putting together a special extended Galway 2020 issue of the magazine, edited by internationally renowned Irish author Lisa McInerney, with Elaine Feeney as guest poetry editor. West Words will feature all that is great in contemporary Irish and European writing, nspired by the themes of migration, landscape and language. Exploring Galway's identity as an Irish city, a European city and a place of connection, disconnection and belonging, this edition will be well worth a read.
Close out the festivities with Lumiere…
In the deepest darkest depths of Samhain, the people of Galway are invited to come together to celebrate the end of a momentous 12 months for Galway as European Capital of Culture. Familiar buildings, streets and public spaces will be transformed by light into a magical nocturnal cityscape during Lumiere as some of the world's most exciting artists are brought together, all working with the medium of light.
Check out all the Samhain offerings HERE.