From Europe with Love is back! Following 6 months of uncertainty and many concert cancellations, Galway Music Residency is delighted to return to Live events, albeit under very different circumstances.
From Europe with Love, the organisation's ambitious monthly lunchtime series exploring string quartet repertoire from all 27 EU member countries, resumes on Tuesday 1st September at 1:10pm in its temporary home, The Mick Lally Theatre.
ConTempo Quartet will perform music from Austria, Croatia, Hungary and Romania in the coming months, picking up where they left off at the commencement of Lockdown. To kick things off, on 1st September, the quartet will treat audiences to music from two great Austrian composers. Mozart's String Quartet No. 21 in D major, nicknamed The Violet, will open the concert. This will be followed by Schubert's Quartettsatz in C minor, which was composed as a first movement of a string quartet the composer was never to finish. The concert will be given a digital introduction by Austrian native and Galway citizen, Ursula Shields-Huemer.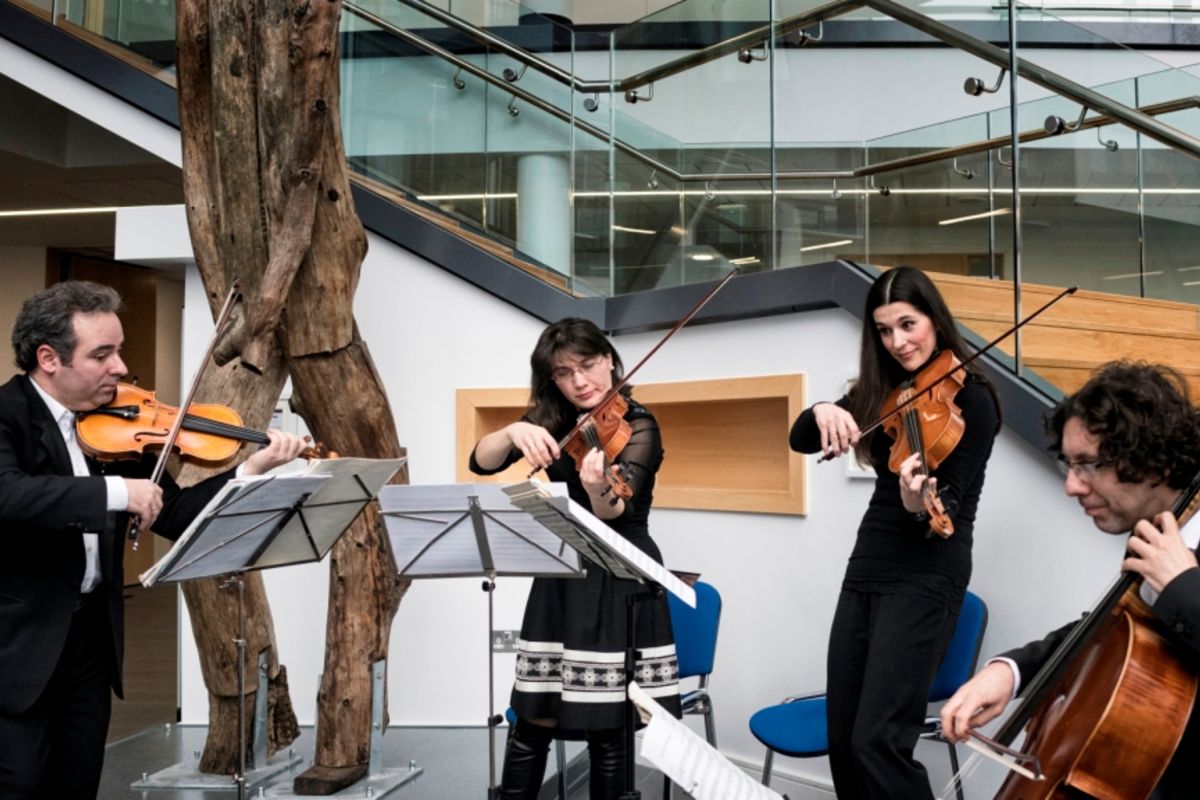 From Europe with Love will take place in line with government regulations and GMR is working closely with the venue's team to ensure all safety controls are in place. Upon booking, patrons will receive clear guidelines to follow when attending the venue, so they can enjoy these performances in safety and comfort. Due to Covid-19 restrictions, only a reduced audience can be facilitated and booking is essential. However, continuing its commitment to making high-quality music accessible to as many people as possible, Galway Music Residency will be live streaming these events for FREE on its Facebook page for all to enjoy from the comfort of their own homes. Online donations are welcome to support the musician and organisers.
Tickets for live attendance cost €6 each will be sold in pairs so that patrons from the same household can attend together. They can be purchased from Druid Theatre's website HERE.
The Port of Galway is the generous title sponsor of From Europe with Love. The Galway Music Residency is proudly supported by NUI Galway (Education Partner), the Arts Council, GMIT, and Galway City and County Councils. For further information, visit www.galwaymusicresidency.ie