Galway city's surrounding communities have some delicious dining spots with plenty of mouth-watering foodie options to choose from. From all over the beautiful county, here are some of Galway best foodie spots that everyone needs to visit.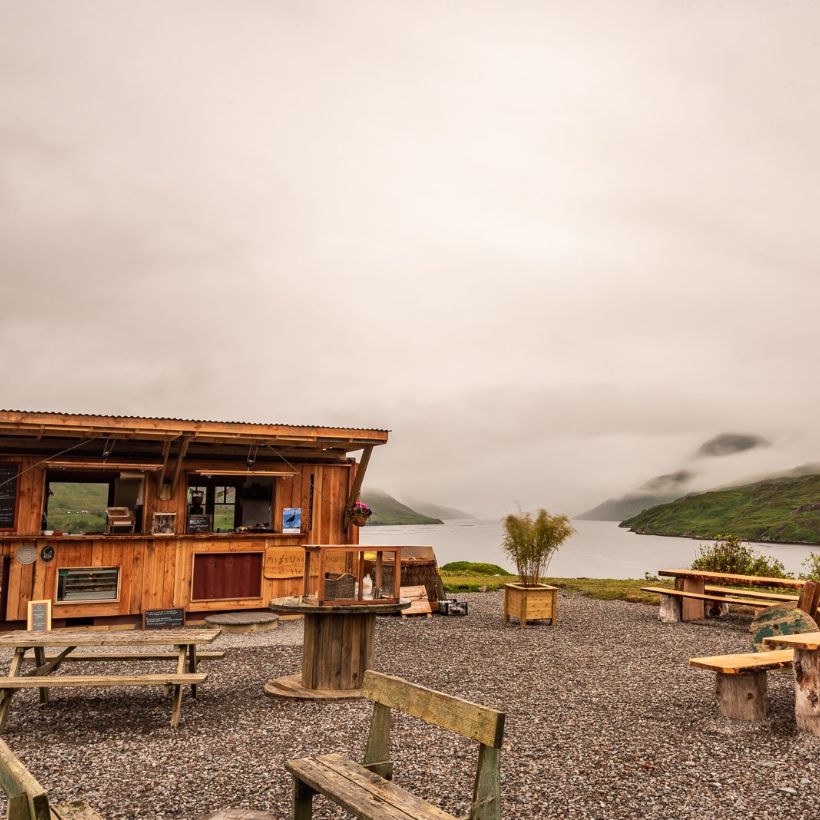 Misunderstood Heron
This modern food truck café with quirky and uniquely styled outdoor seating, and a focus on environmental sustainability can be found on the Wild Atlantic Way along the shores of the majestic Killary Fjord in Connemara. Take a break from your travels and sit down with a latte and a slice of carrot cake with buttercream and get the gossip from the locals. Want to share your love for Connemara's culture and beauty? Then stop for a chat and grab a few shots of the funky little Connemara food truck to share with friends. If you are looking for the perfect brunch stop along the Wild Atlantic Way in Galway's stunning West, then the unrivaled foodie spot Misunderstood Heron is the place for you.
Derrynacleigh, Leenane // more here
Brigit's Garden Café
A trip to Brigit's Garden will take you on a magical journey into the heart of Celtic heritage and mythology, making it one of the truly outstanding places to visit in the West of Ireland. Featuring salads and herbs from their very own garden, delicious home-baking and seasonal dishes. In the bright and cheery garden café, you will feel at one with nature. Sit in the light-filled café overlooking the colourful gardens or simply enjoy tea or coffee and scones on the patio. Brigit's gardens and café is a unique experience whether you're here for a quick rest stop or to celebrate an important milestone.
Pollagh, Rosscahill // more here 
Builín Blasta
Want to practice your Irish? Builín Blasta is an Irish language café in the heart of Galway's gaeltacht serving the highest quality breads, pastries, hot lunches and barista coffee, made fresh in house every day. This little café is always bustling with energy, and for good reason. Head to Builín Blasta to enjoy all day breakfast, sandwiches, hot lunch, cake, a cup of barista coffee or a chilled glass of wine. They have freshly made sweet treats that simply can't be denied. A slice of Tunisian citrus cake? Yes please! Walk off your brunch by spending your afternoon strolling through the craft village admiring the artisans designs and unique wares.
Ceardlann Craft & Design Centre, Spiddal // more here
The Old Barracks Restaurant
Known for its fantastic locally inspired menus, warm welcomes, freshly baked goods from the on-site bakery and home catering service, The Old Barracks is a perfect venue steeped in history for an intimate lunch. Located just a 15 minute drive from Galway and with hourly train service to the city, it is a great base for a few days of touring Galway city and its surrounding areas. Their award winning bakery is a very busy spot in the restaurant, with the head patisseries chef and team freshly baking an array of mouth-watering desserts, cakes, brown beads, scones, muffins and more every day!
Cross St, Gorteenacra, Athenry // more here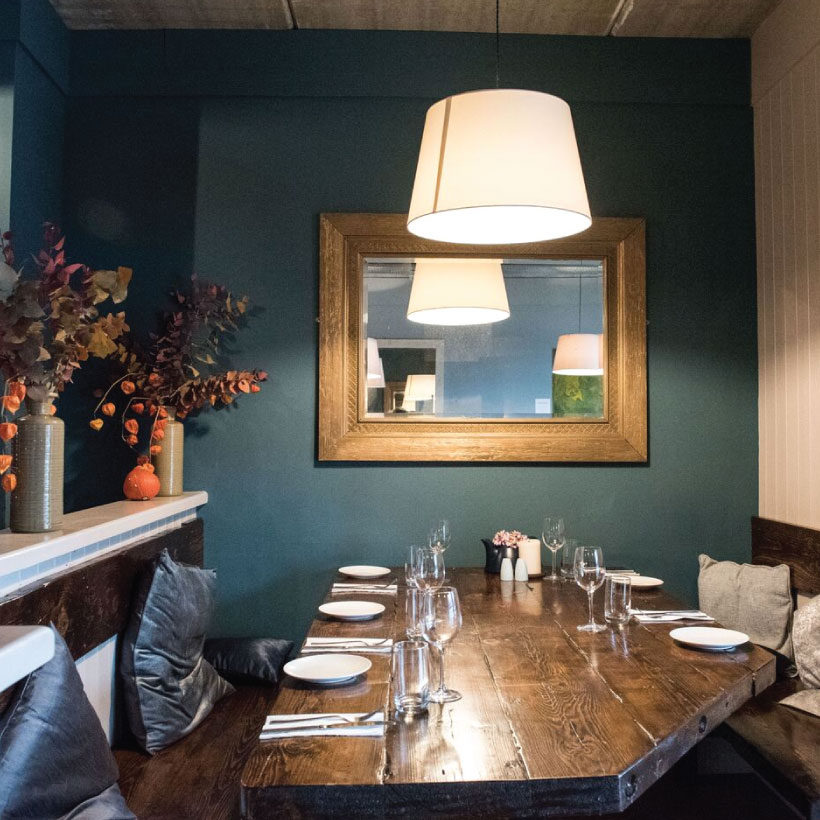 Gather Restaurant
Gather's staff are known for their warm welcome and excellent service. You'll be welcomed like a regular, even if it's your first visit! The restaurant itself is cosy and laid-back - i's the perfect place to enjoy a comfortable and delicious meal with the entire family. Their food is imaginative and thoughtful, with no frills and no nonsense, just great ingredients, and great taste. Start your morning with Cuinneog buttermilk pancakes with Andarl streaky bacon and organic maple syrup and you'll be all set for your next adventure. If you're in Tuam, it's likely you've found your new favourite place to eat. Call in for breakfast or lunch and enjoy!
Varden House, High St, Tuam // more here
The Three Towers Eco House and Organic Kitchen
In the countryside of Loughrea is the Slieve Aughty Centre, just 45 minutes away from Galway City. The Three Towers Eco Kitchen is one of only two restaurants certified organic in Ireland, and the only one in the West! The sprawling grounds, gardens and equestrian stables are well worth a ramble on a beautiful day but the food can be enjoyed in all seasons in the lovely shabby-chic restaurant. Dine on delicious organic food and drink, take part in activities such as horse riding, walking or cycling or simply sit on the decking and relax with a cup of fair trade organic coffee or glass of wine.
Slieve Aughty Centre, Kylebrack West, Loughrea // more here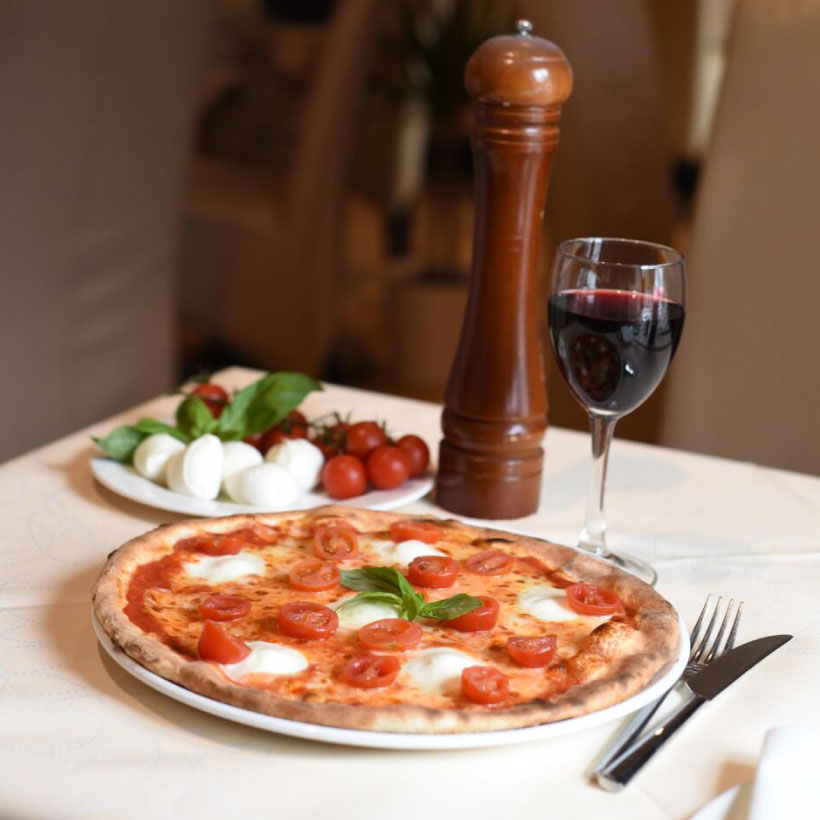 Basilico Restaurant
A classic Italian restaurant and bistro bar dining experience all under one roof. Authentic Italian cooking matched with a full bar drinks selection in the elegant surroundings of Basilico — it's Amoré. Their pizzas are cheesy and cooked to perfection, with exotic options like Pizza Diavola with Italian Ventricina spicy salami, garlic and chili, or classics like the Rustica for meat lovers. Still got space after dinner? All their desserts are homemade and worth the wait. One taste of our favourites the Sicilian Style Cannoli Roll filled with Chocolate and Irish Toonsbridge Ricotta, served with Toasted Pistachio and Vanilla Ice Cream, and you'll be ordering another.
Main St, Oranmore // more here 

Ajla Restaurant
Anyone local to the area knows that Clarinbridge itself is quite the hidden gem, full of charm and beauty. Not to be missed is the charm jewel of the village, that is the elegant Ajla Seafood Restaurant. Bring your entire family out for the evening and treat yourself to a delicious dinner in a fine dining restaurant. Their wide range of the finest seafood dishes will satisfy everyone, with a menu specially tailored for kids. Choices ranging from the classic prawn cocktail to the delicious Castletownbere garlic crab claws - the only question you'll be left with is how much seafood in one meal is too much?
The Bridge Centre, Clarinbridge // more here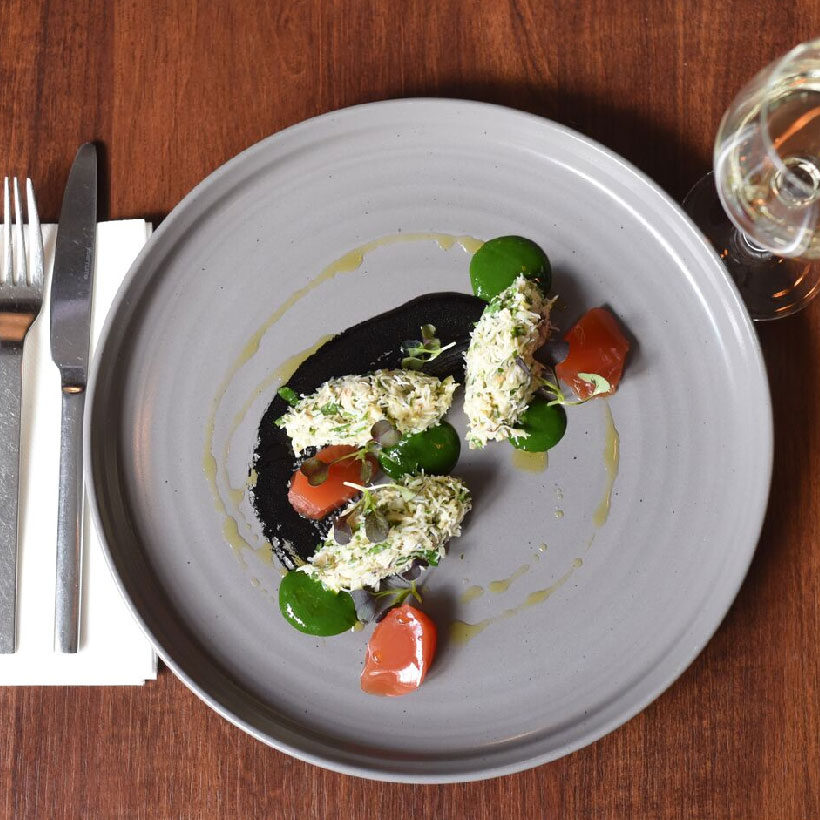 Armorica
With a strong focus on innovative cuisine and locally-sourced food, Armorica brings something new to Oranmore. Delivering high quality, delicious French food with a strong focus on local and organic produce, their menu has something for all tastes and the wine menu has been perfectly selected to pair with your meal. Armorica's modern, forward-thinking ethos, welcoming ambiance, and rustic feeling of the original stone building help make it an ideal destination for a romantic candlelit meal or a night out with friends. It's also family friendly, with a children's menu that is just as delicious as the adults'.
Main St, Oranmore // more here
Pier Head Bar and Restaurant
This atmospheric restaurant is located right on the pier of the picturesque seaport village Kinvara on the Wild Atlantic Way. As you dine you'll be treated to the lovely views of Kinvara Bay and nearby Dunguaire Castle. It's the perfect place to stop in for a meal if you're busy exploring the west coast, or if you fancy a dining experience outside the city with tranquil views and a friendly, local vibe. The restaurant offers a full a la carte menu, specialising in locally-caught fish and local beef. You'll find traditional Irish food as well as options for a more sophisticated palette. No matter what you decide on, you can be sure that the quality will be top class.
The Quay, Kinvara // more here
McHugh's Traditional Bar and Restaurant
Decorated in the traditional pub style, McHugh's has booths and couches for sitting down and relaxing, a cosy wood stove and a billiards table. They serve delicious cocktails, a range of whiskey and all your favourite drafts. It's a great place to grab a bite to eat at any time of day. The restaurant is casual but elegant, and can accommodate big groups for special occasions. On the menu you'll find the breakfast essentials like the full Irish and tasty pancakes and later in the day they serve fish and chips, burgers, curries, and many more delights. With an abundance of free parking on site and a beer garden that rivals the best in the country, you will find the perfect escape from the bustling city at McHugh's.
Tuam Rd, Killeen, Castlegar Village // more here 
Keogh's Of Kinvara
Keogh's of Kinvara is a must stop on the way from Galway to the Burren and the Cliffs of Moher. Keogh's is a cosy spot to take a break from a busy road trip. Come by in the mornings for their delicious breakfast menu and enjoy a classic Irish coffee, foods are always cooked to order and they use fresh locally sourced ingredients in all their meals. Relax yourself in the warm ambiance of the bar and admire the beautiful décor. They also have a variety of bar food available including vegetarian and vegan soups, with a selection of craft beers, whiskeys, gins and their own Kinvara Ale. Stop here for a quick cuppa or a hot meal and you'll find that the charm of the village and its people is something truly memorable.
Main St, Kinvara // more here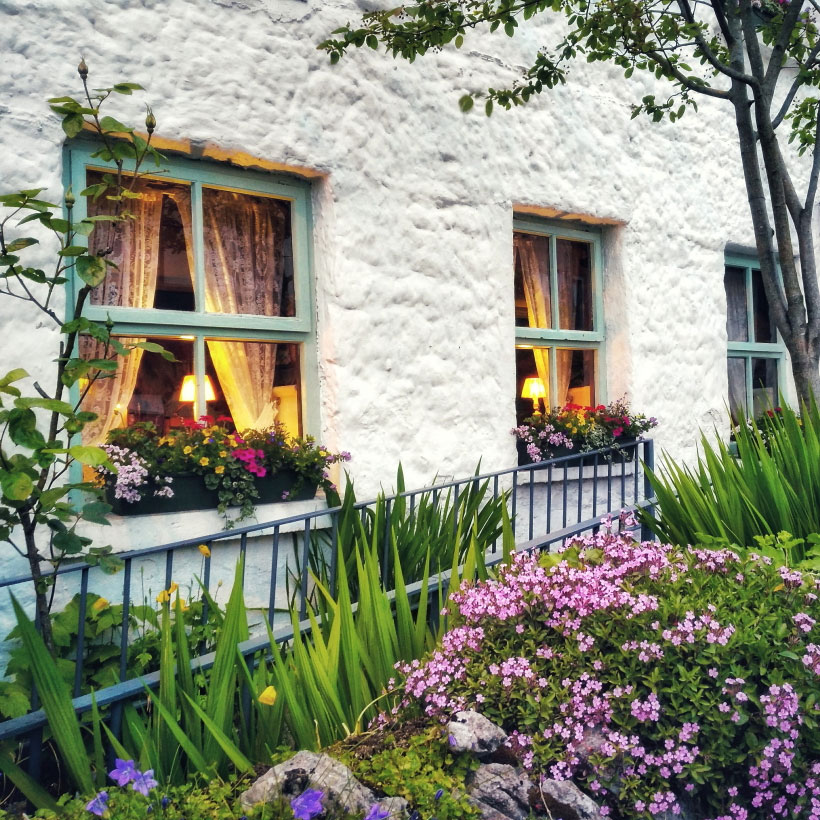 White Gables
Housed in a beautifully restored stone cottage that dates back to 1820, White Gables is just a 15 minute drive from the city centre, poised in the heart of Moycullen Village. White Gables specialises in traditional cooking with a modern flair. Mains include grilled rib-eye steak with pepper sauce, or, one of the most popular dishes on the menu, traditional lip-smacking crispy roast half duckling with orange sauce. Be sure to try their new pre-dinner cocktail 'No More Quarantini', we're hoping it will stick around! The wine list is both comprehensive and exciting with lots of new world discoveries. After serving the Galway community for over twenty years, the White Gables has yet to let us down.
Ballycuirke West, Moycullen // more here 
Pizza Dozzina at The Twelve Hotel
Pizza Dozzina is the go-to place if you're looking for authentic ingredients in the finest Italian and Irish antipasti platters. From a family business in Napoli specialising in stone ovens, the pizza oven is the glowing heart of Pizza Dozzina. Enjoy their pizza menu of traditional Italian classics, as well as locally-inspired choices - The Prom Walk, The Spanish Arch and The Barna Crossroads, topped with Connemara turf smoked ham, gubbeen cheese and other fresh Irish ingredients. While all about pizza, Dozzina also showcases the finest salumi - artisan salami, mortadella and bresaola, along with excellent cheeses, olive oils, fresh tomatoes, all of which you can buy to bring home with you. The Twelve Hotel is also home to West Restaurant and The Pins Gastro Bar, both of which are also excellent options if you find yourself in Barna.
The Twelve Hotel, Barna Village // more here
Published on Updated on