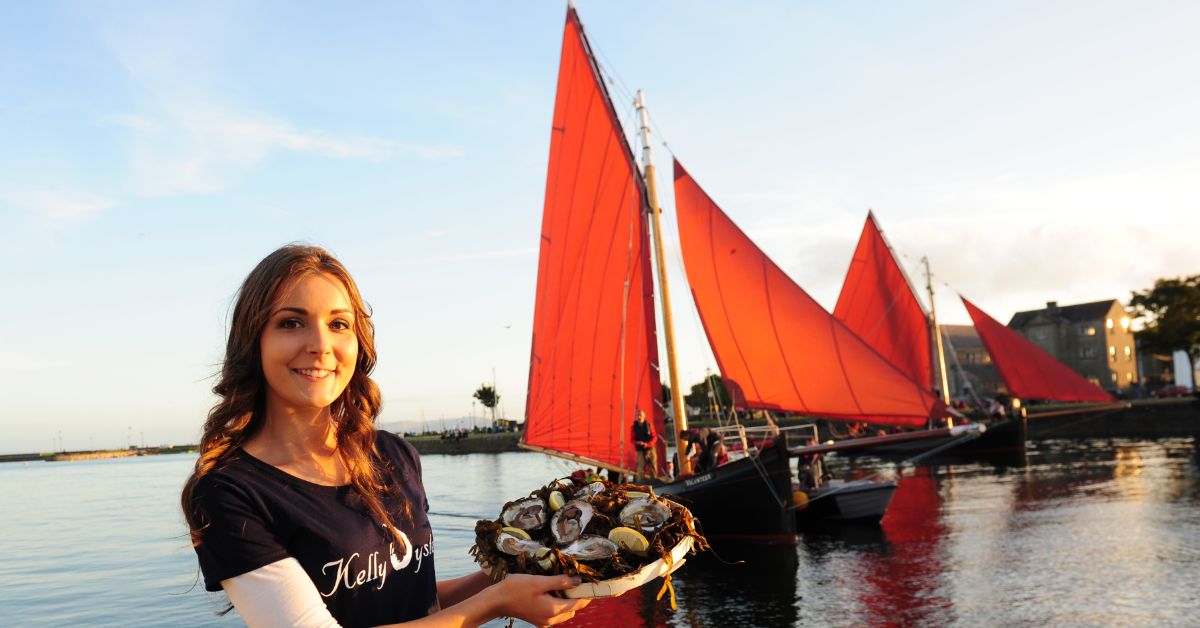 Food & Family Fun at Galway International Oyster Festival
The 65th annual Galway International Oyster & Seafood Festival takes place this weekend from 27th to 29th September and there is a diverse, exciting line up of food, drink, speakers, demonstrations and more.
Enthusiastic competitors and visitors are already starting to arrive from all over the world, for what promises to be an action-packed, 3-day event in the festival marquee on Nimmo's Pier.
The excitement begins with the traditional opening party on Friday September 27th, with the annual National Oyster Opening Championships. Once the champion has been chosen it's time to celebrate and dance the night away. This year's music programme, which has been curated by local songwriter Justin McCarthy, features many of Galway's finest artists including a headline performance by Lucia Evans on Friday as well as Pat Collins Gypsy Jazz, Bertrand Huvé & Mouse McHugh. Keep an ear out for a lively opening set by the up-and-coming Galway Ukes!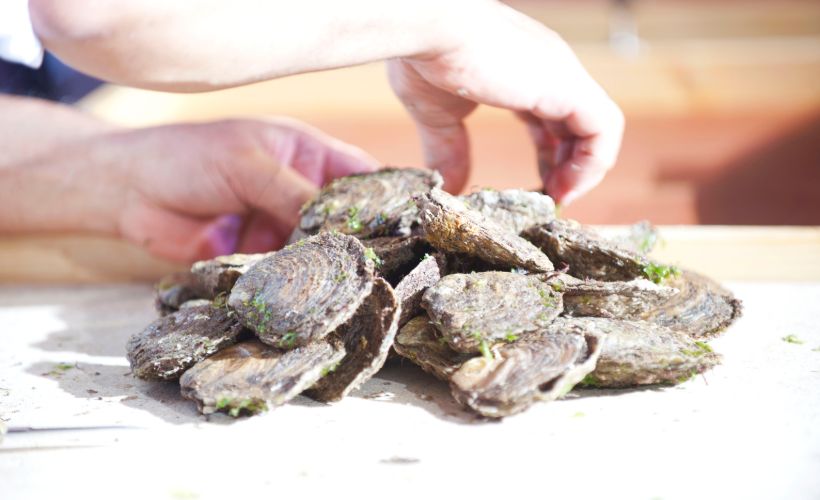 Saturday 28th September sees the weekend's main event; the World Oyster Opening Championships! Beginning with a lively parade of competitors weaving its way through the city down to Nimmo's Pier, oyster openers from all over the world will come to Galway to battle it out for the title. You don't want to miss the excitement of finding out who takes the baton from Estonia's Anti Lepik, who was crowned 2018 champion. Saturday evening welcomes the Masquerade Mardi Gras, a highlight of the festival calendar which sees masked revelers enjoying oysters and bubbles, followed by starters in different venues around the city before they parade (carnival style) to the final venue for dinner, dessert and dancing!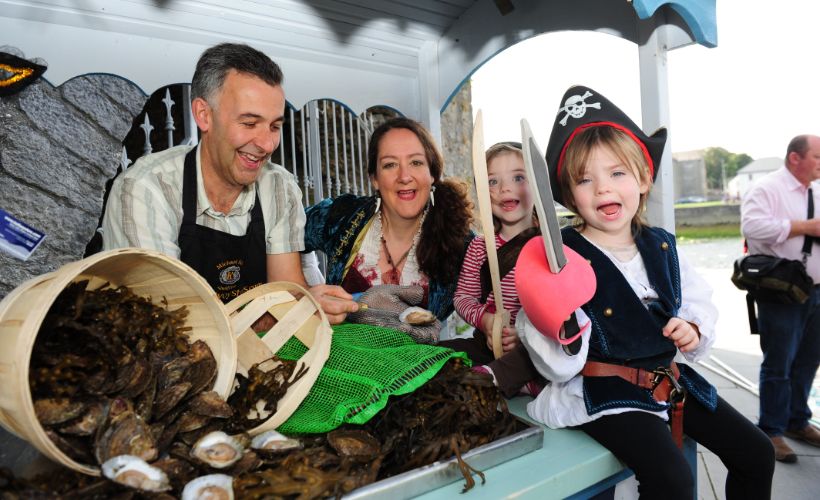 It's all about family on Sunday at Galway International Oyster & Seafood Festival as they host Féile Bia Na Mara / Wild Atlantic Tastes. This free family day runs from 12 noon – 7pm, with a jam-packed programme of cooking demonstrations and environmental-themed talks and workshops.
All of the cookery demonstrations focus on oysters and seafood and feature some of the most talented and ground-breaking chefs in the West, including the likes of JP MCMahon (Aniar, Cava Bodega and Tartare), Martin O'Donnell (The Twelve), Bryan Danker (Brasserie on the Corner), Frank O'Connor (McSwiggans) and Ultan Cooke (The Meyrick Hotel). John Hardiman of Counterpoint Wines will do a tasting of wines best paired with seafood.
Spotlight on Our Environment is the title given to the programme of talks and workshops, which this year is taking place in conjunction with Hope It Rains / Soineann Nó Doineann, which features in the recently announced programme for Galway 2020. Visitors on Sunday can learn all about their year-long programme that aims to use the tried and tested "meitheal" approach to making the most of our weather in every way. Expect to find more fun, more energy, more creativity and more challenges overcome!
The BIM Aquaculture Remote Classroom will be open to the public for talks and workshops which will also focus on diverse subjects such as bees, fast-fashion, repair cafés, local wildlife conservation projects, zero waste and the Friends of Merlin Woods and Corrib Beo Partnership.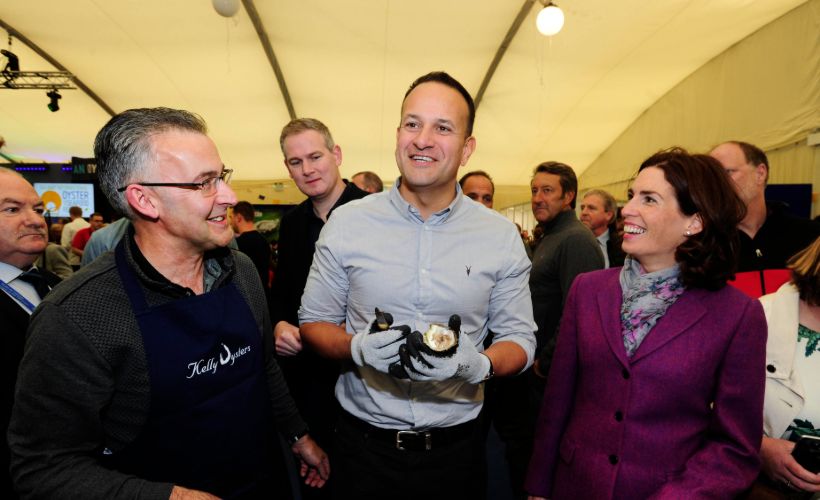 Sunday's music programme features The Molly Hicks, Jimmy Fitz and the, ever popular, Galway Bay Jazz Band.

A Galway Hooker Parade of Sail between 4pm and 7pm on Sunday evening will provide a dramatic, beautiful finale to what is set to be a wonderful weekend.

Find out more about the amazing free family Sunday HERE. Tickets for all events are available at the Festival Box Office HERE or on the door.