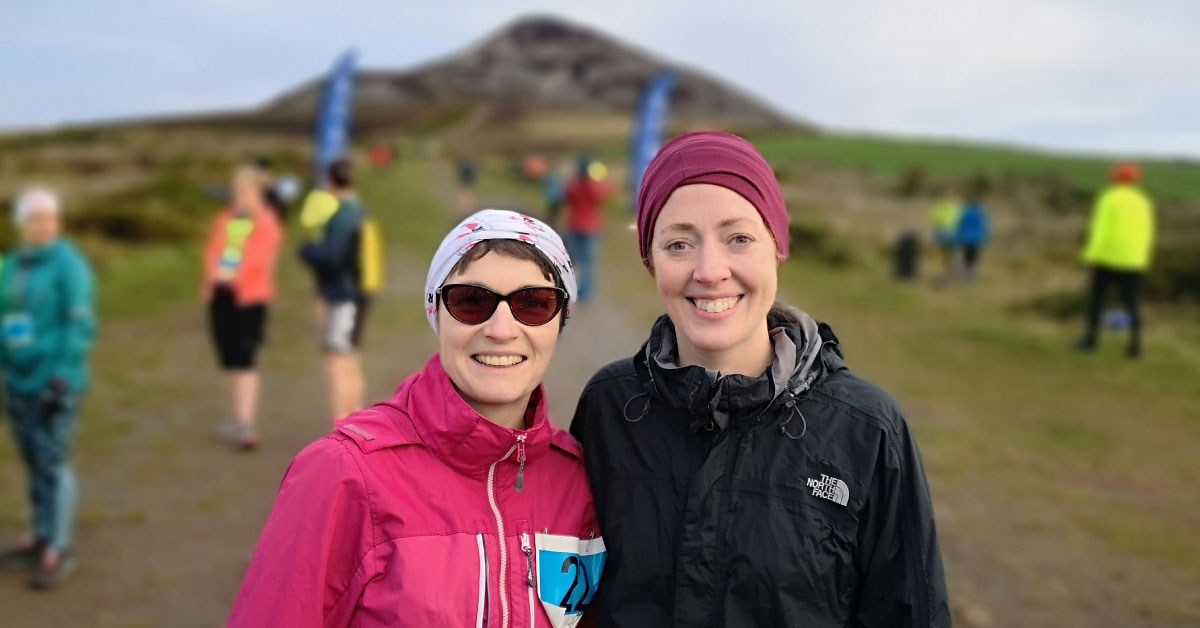 Flaking Into Forty
At the start of 2019, I decided to start the Flaking Into Forty challenge to fundraise for a very special little man called Alister Kelly. You can read all about him here.
The aim of this challenge is to raise €5000 for equipment for Alister, and the equipment ain't cheap!
So far we have raised €1,350, thanks to the extremely generous donations of friends. But now we really want to get a push on to get even closer to our target. And the timing is perfect, since the next 2 weeks are the toughest challenges of the year so far… Read below for the details.
But first I want to recap on all the great challenges I have been lucky enough to take part in so far this year:
January
In January, my friend Pamela and I took on our first ever trail run on the Sugar Loaf. We were complete novices who had never done a hill run before. But we were eager, and looking forward to it. It was 10 kilometres of killer hills and muddy paths, and we loved it! And our friends started supporting the challenge with donations. WooHoo! But I couldn't rest for too long as I had to get ready for February…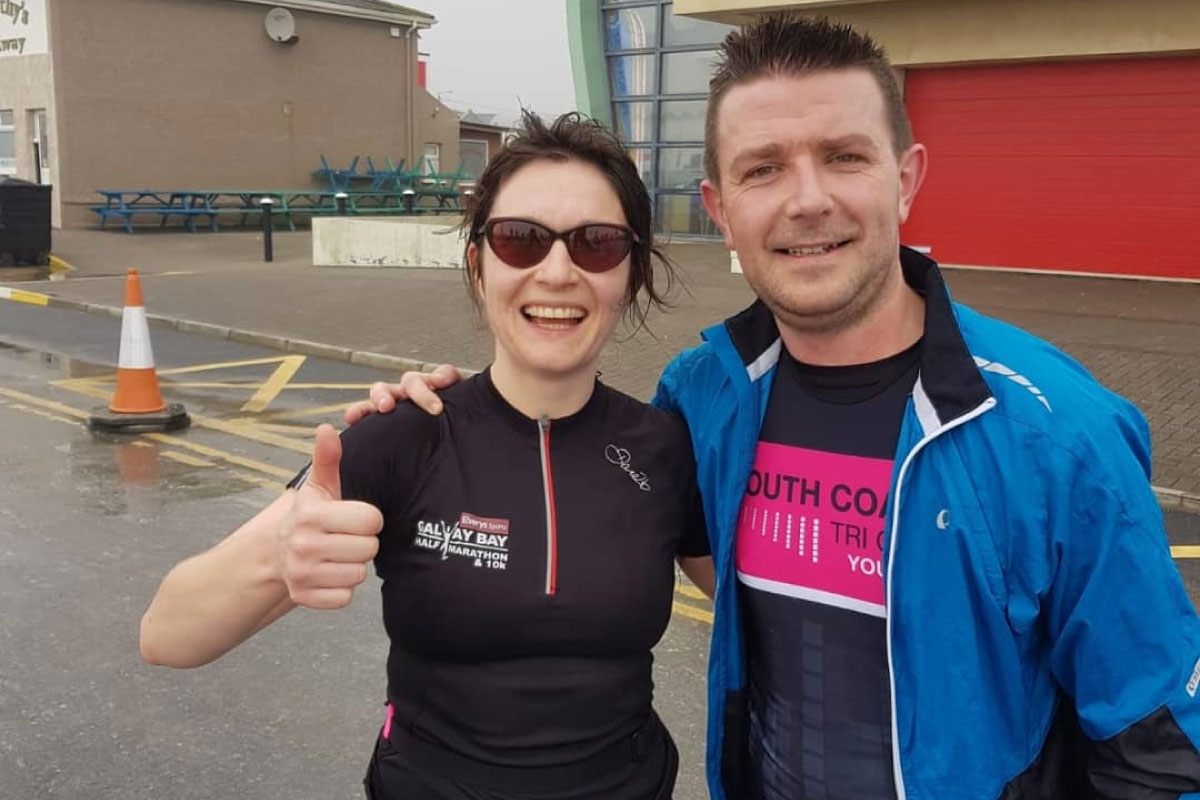 February
In February I went back home to the sunny South-East to take on the Tramore Duathlon. The weather was atrocious, the foam from the sea looked like snow, and I had to borrow a mountain bike on the day that was so short that my knees were almost knocking off my chin as I went around the course. But I made it, and we got lots more donations on the GoFundMe page – this is what kept my spirits up that day…
March
March was time for a change in direction. "Why don't you do a Firewalk" my friend Sharon had suggested in late 2018 when I mentioned my challenge ideas to her. "Are you mad?" I said. "I can barely go paddling in Salthill in the spring because my feet are so sensitive to temperature…". But then the lovely Louise let me know of a firewalk she was doing in March so I bit the bullet. Again, the donations kept coming as I announced this new challenge so I focussed on that as I got more and more nervous as the date drew closer. And again, as with the other months, the challenge was fantastic and people were more than generous.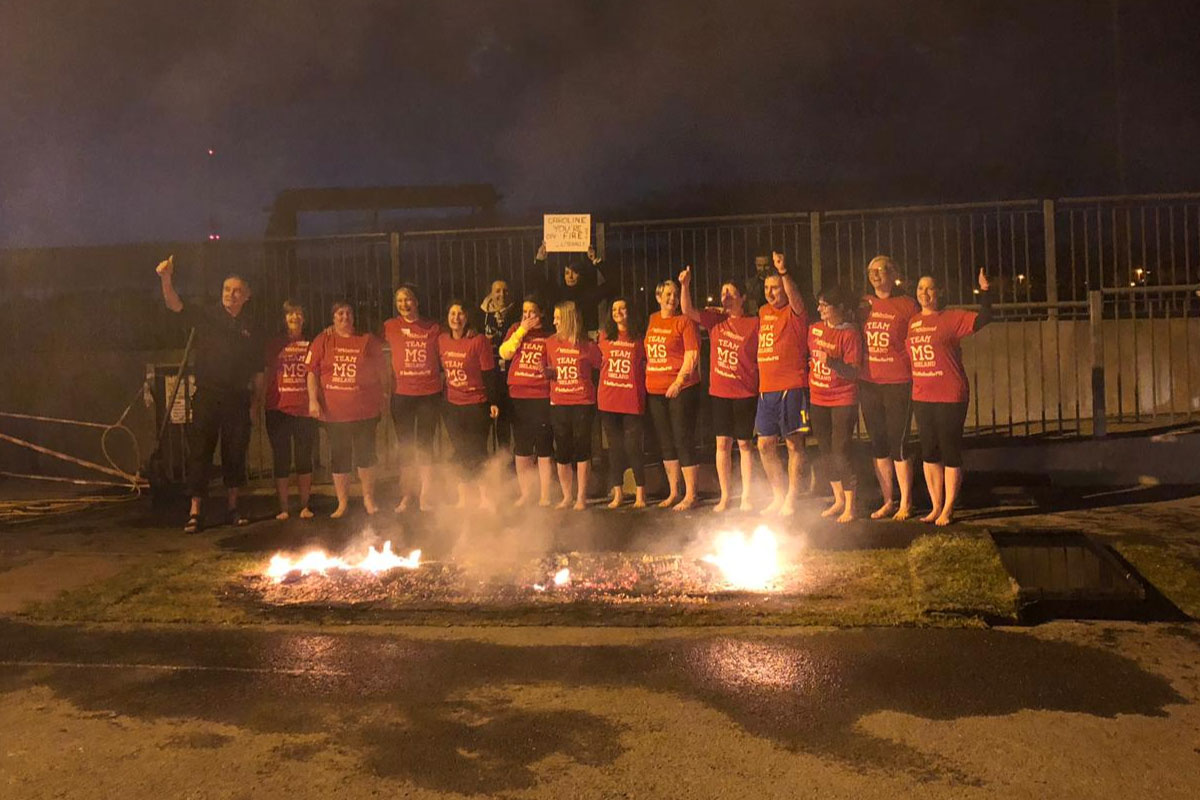 April
I decided to go back to my roots of fitness-related challenges in April with a 100km cycle around Connemara… As luck would have it, the cycle coincided with the end of a storm so it was a blustery day. I arrived home later that day (with a medal and a sore arse!) and saw that people were still donating. I was so delighted, and really felt for the first time that we would hit the €5,000 target before the end of the year.
May & June: The Biggest Challenges So Far
So now, we have come to May and June. I miscalculated my dates for these months, so there is only 1 week between the May & June challenges. EEkk!!
On Saturday, May 25th I swam 800m, cycled 40km and ran 8km as part of the Lough Cultra triathlon series. And it is not an exaggeration to say that it was the toughest physical challenge I have ever done. No matter how fit you think you are, having to do these 3 activities one after the other is gruelling (especially for a non-swimmer). And I really struggled with the swim. But I finished it with a smile on my face (and a friction burn on my neck from the wetsuit… which now looks like a scabby hicky. Attractive!)
And this Sunday, I will head to The Real Capital with my friends Pamela and Tara (plus our supporters!) to do the Cork City Marathon, which we have been training for since the start of the year!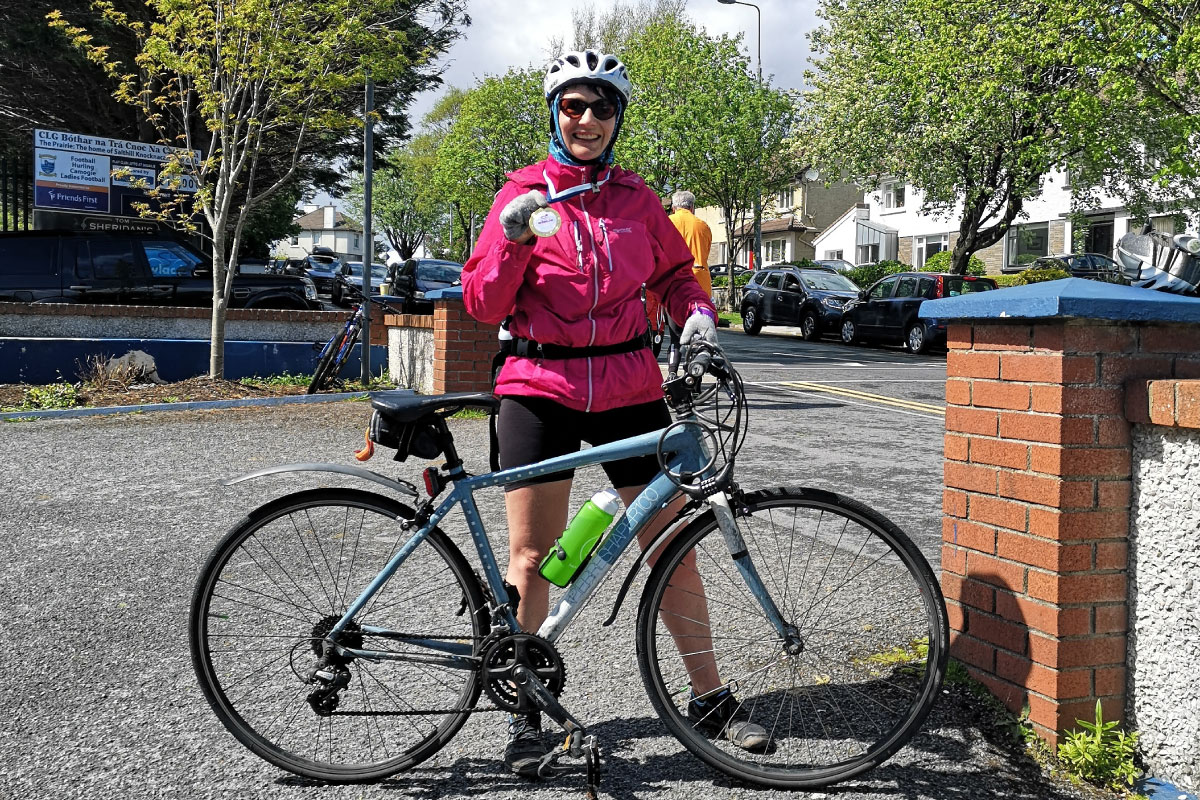 This really is the big one. No-one (at least, no sane person) flippantly signs up for a marathon on a whim. It is one of the toughest physical challenges any of us will do in our lifetimes, but how amazing is it that I am able to do this. I have limbs that work, a heart and lungs that are powerful enough to keep me going, and a brain that I ignore because it sometimes tells me that it's too hard 😉
But I am going to suck it up because this isn't about me – this is about Alister and his family.
So I am going to push hard to get as much fundraising done this week as I possibly can.
Alister & his family are the reason that I have been training every week since the start of the year.
Alister & his family are the reason I push the boundaries of what I think I can do, and sign up for challenges that are going to really push me past my comfort zone. Alister & his family are the reason I decided to do this in the first place.
And if you're reading this, I really want you to give generously – I know how lucky I am to be able to do all these challenges. That I can run, cycle, swim, walk on fire… I have an amazingly generous family who allow me time to do all these activities, because they know how important family and friends are. How important all our families and friends are.
And doing the challenges really is the easy bit – it's asking for money that is hard. But without the donations, we won't reach our target. So dig deep, think about what a positive impact we can all have on Alister and his family's lives if we all give just a little and pop onto the GoFundMe page…
And if you want to keep an eye on the challenges (even just to make sure that I'm really actually doing them!), you can check out Flaking Into Forty on Instagram when I'll be posting updates of the torture… I mean, challenges 😉