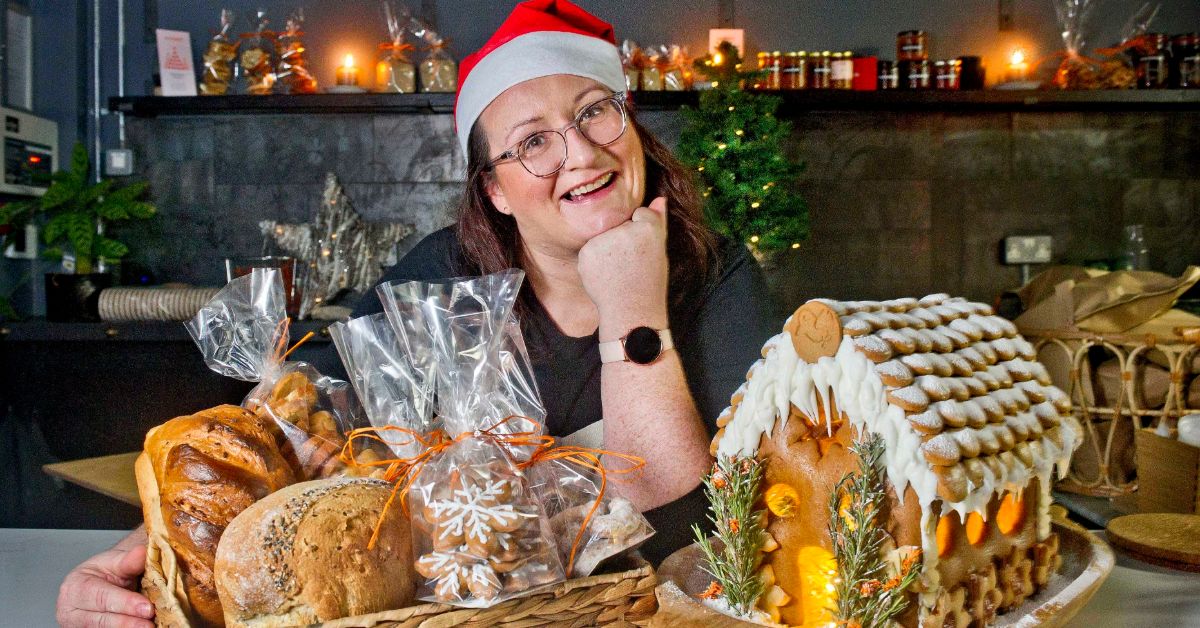 Festive Goodies from Marmalade Bakery and a Gold Ticket Competition to Win Bread for a Year!
Ho Ho Ho it's finally here – Marmalade, Galway's favourite neighbourhood bakery, has just delivered its Christmas offering.
Choose from Marmalade's soon-to-be-famous Mince Pies or Vegan Mince Pies to cater for our plant-based friends, fill your stockings with Gingerbread Men, or give the Eggnog Balls a try. Try to resist eating your festive décor with Marmalade's Gingerbread Christmas Tree Decorations by giving them as a thoughtful, tasty gift.
The get-them-while-you-can Heterich's Pork Apple Sausage Rolls can be bought baked or unbaked on request, so you can scoff them there and then or keep until later and bake them in the oven at home.
Michelle Crehan, owner of Marmalade, said, "We have turned our bakery into Santa's workshop this year – putting our own spin on all of our festive favourites. While food is such an important part of Christmas, it is also such a busy time and trying to do it all yourself can create a lot of stress. We wanted to make life a little easier by giving people the option to have all of the special little festive additions that they want – which still have that lovely homemade feel – just with a little helping hand from Marmalade!"
To celebrate their first Christmas, and in true Willy Wonka style, Marmalade are baking a Golden Ticket into one of their artisan loaves of bread. Each time a bread-lover buys a loaf of any variety of bread next week between Tuesday the 10th and Saturday the 14th of December, there will be a chance of them winning a freshly baked loaf each week for all of 2020!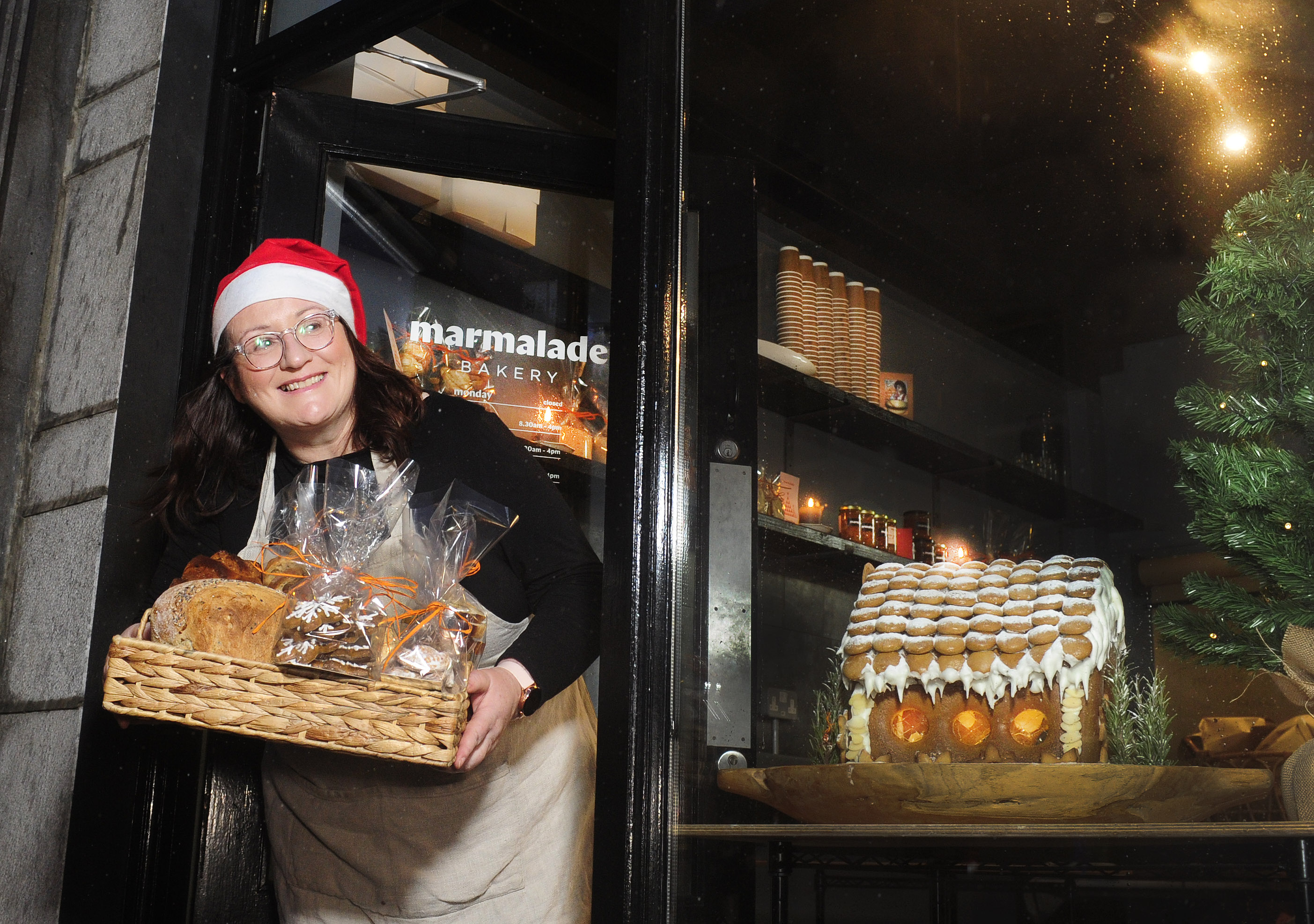 Michelle said, "We're very excited about adding a little bit more magic into the lead up to Christmas with our Golden Ticket Competition. Our customers have been so supportive to us in our first year of business and we wanted to give something back. And what better way to start the year than knowing you can pick up your favourite hand-crafted loaf each week free of charge for the whole year?"
All Marmalade Christmas fare will all be available to buy in the bakery, however Michelle is advising that goods will need to be ordered in advance to guarantee you will get them for Christmas. Orders can be made in Marmalade, by phone or by email and the last date for orders is the 15th of December. They can be collected up until Christmas Eve at noon.
Marmalade gift vouchers are also available to buy for the bread-lover in your life from the bakery and The Kitchen Café, Marmalade's big sister venue.
Christmas opening hours are as follows: December 17th – 23rd, 8:30am – 4:00pm; December 24th, 8:30am – 12 noon; closed 25th, 26th, 27th; December 28th – 31st, 8:30am – 4:00pm; closed 1st – 2nd January.
Marmalade is a friendly neighbourhood bakery located at 3 Middle Street, Galway. To place your Christmas orders, drop into the bakery, call (091) 9283 4726, or email info@marmaladegalway.com.
To keep up to date with the latest news check out www.marmaladegalway.com and follow Marmalade on social at @marmaladegalway.
Feature Image by Declan Monaghan