Visitors and locals alike were delighted to see Galway International Arts Festival open the doors of its Festival Gallery last weekend.
Returning to its city centre location on William Street, this year's Gallery plays host to two spectacular exhibitions: Night Cargo, a major new exhibition by celebrated Irish artist Hughie O'Donoghue, and Three Women by internationally acclaimed video artist Bill Viola.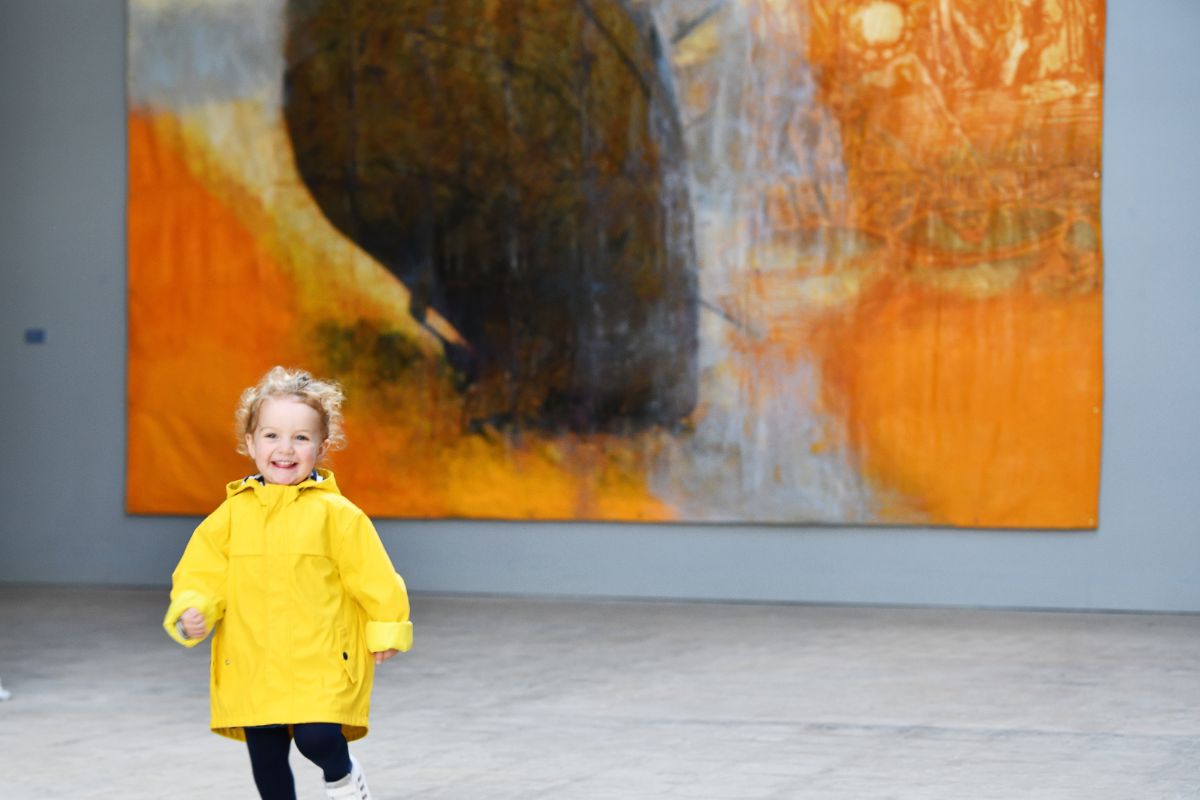 Last summer GIAF moved into a new Festival Gallery space in the heart of the city, which quickly became one of the 2019 Festival's most talked about and visited attractions with over 60,000 visitors across the two weeks. Housed in An Post's network of buildings just off William Street, the unused space behind the main GPO was completely transformed by the Festival team. GIAF is delighted that An Post has made the space available again this year.
Entry to the Festival Gallery on William street is free but ticketed to allow for social distancing. You can book a time slot HERE. Your ticket allows entry to the Gallery to view both exhibitions of Hughie O'Donoghue and Bill Viola. Tickets may be available at the door subject to capacity, we advise to book up to a day in advance of your chosen date online after which prebooking is not available. In line with HSE guidelines regarding face coverings in indoor settings, the wearing of face masks is now mandatory and must be worn when attending indoor events in the Autumn Edition programme including the Festival Gallery. See the FAQ page for full details.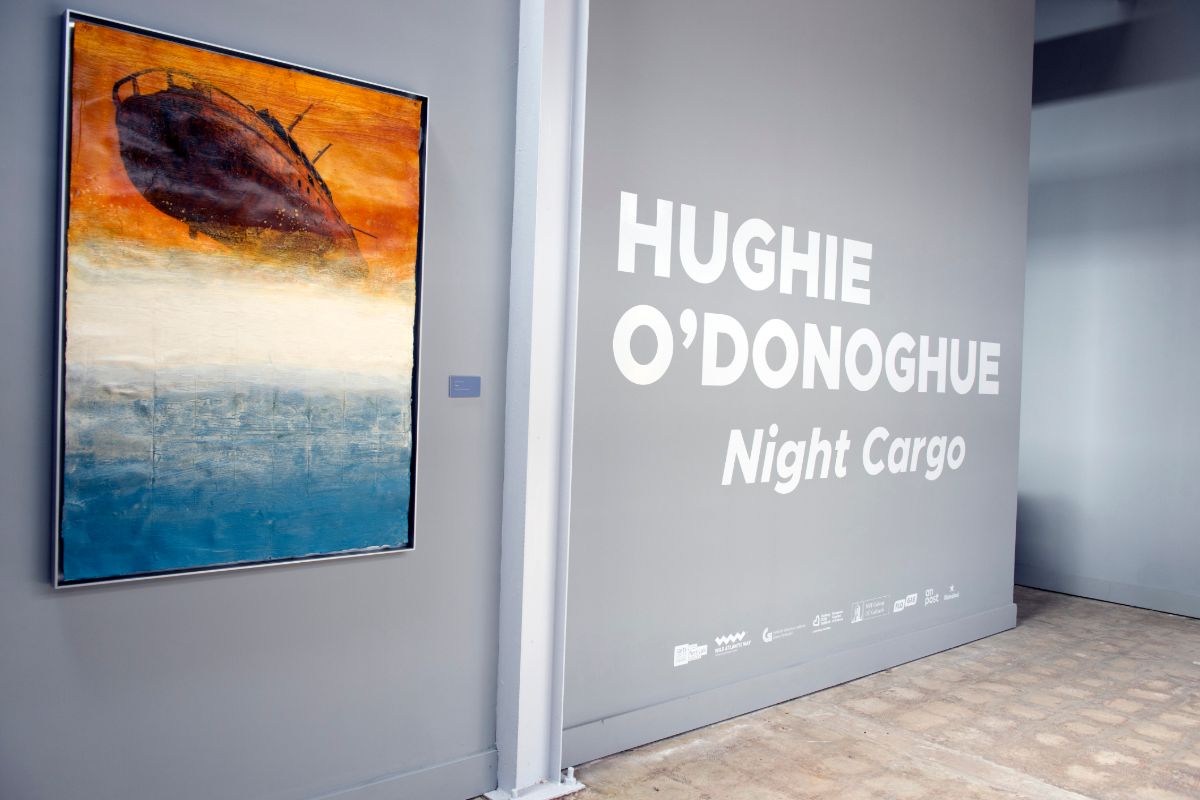 Night Cargo by Hughie O'Donoghue
Considered one of the leading painters of his generation, artist Hughie O'Donoghue has a long association with Galway International Arts Festival. His most recent major exhibition at the Festival was his 2015 GIAF commission One Hundred Years and Four Quarters, marking Ireland's centenary celebrations.
Night Cargo is a new exhibition featuring large-scale works. O'Donoghue's characteristic style frequently combine rich, expressionist colours and textures, verging on the abstract, when addressing a particular event or history. The Cargo series were inspired by F.W. Murnau's 1922, silent cinema masterpiece, Nosferatu, brings together a group of recent and related paintings, all of which are made on re–purposed materials. As O'Donoghue puts it in his Artist's Note, this is "a reference to the ongoing crisis of global sustainability but also to the profound human dilemma of the 'burden of memory'...relentless and illusive but also timeless and constant."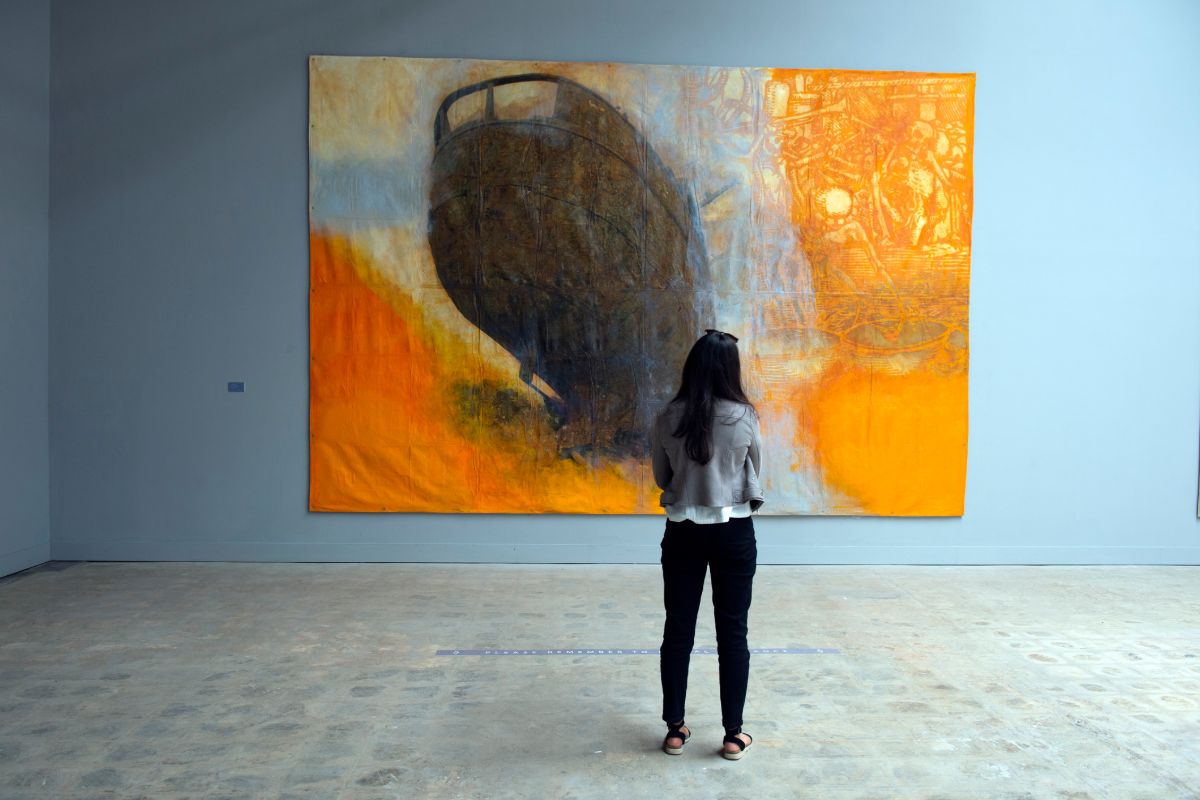 Three Women by Bill Viola
Three Women is part of artist Bill Viola's Transfigurations series, a group of works that reflect on the passage of time and the process by which a person's inner being is transformed. "Profound and deeply moving," Three Women depicts a mother and two daughters and expresses a vision of the eternal nature of human life.
Bill Viola is internationally recognised as one of today's leading artists. He has been instrumental in the establishment of video as a vital form of contemporary art and in so doing has helped to greatly expand its scope in terms of technology, content and historical reach.
Get your FREE ticket HERE.