The dawning of a new year, or in this case a new decade, often spurs people on to reach out and grab the things they've been pushing aside for the past twelve months. Whether that be getting your fitness up to scratch, making sure your health is in order or working on yourself from the inside, we've all got something we want to alter or improve somewhere down the line.
If you're in the business of making resolutions, there are plenty of people scattered throughout the length and breadth of county Galway just waiting in the wings to guide you towards achieving your goals. It's incredibly important that you feel good both mentally and physically, and there's no harm in having a helping hand along the way...

The Crane Clinic
Specialising in acupuncture, natural health care and taking care of yourself from the inside out, The Crane Clinic provide a professional service by qualified experienced therapists - so it's safe to say you'll be in good hands. Their incredibly wide range of services include cupping therapy for muscular pain, individualised pain management programmes, an advanced technology for elimination of pain that's new to Ireland - Halo Biophotnic Light Therapy as well as Quantum Scalar Wave Laser and a whole lot more. They even offer preparation for pregnancy, fertility and IVF programmes. Whether you want to relieve some stress, calm your mind or take the first steps in improving your insides, why not make some good old fashioned self care your New Year's Resolution?
2, The Small Crane Square // more here
Amazon Fitness
Amazon Fitness are all about balance, not just exercise, with a method of "bit by bit", understanding the importance of patience and discipline while respecting the weight of stress and pressure in life. Amazon Fitness wants you to be silly and serious; serious about your workout goals but not take yourself too seriously. They want your new lifestyle to be permanent. Their team will help you to find yourself mentally as well as physically, gaining confidence in all aspects of life rather than just in the gym. They hope to change the perception of fitness leading to "perfection". Amazon Fitness provides Personal Training as well as group classes to begin late January.
Planet Fitness, Headford Road // more here
Fit Screen
If health and fitness have been a cause of great concern, prepare to say goodbye to those anxieties with Fit Screen. Spearheaded by qualified nurse and motivational trainer Damien Donoghue, Fit Screen sets a baseline for each person based on a full-body high level bodyscan that gauges any imbalances that may lie within, as well as a number of other measurable metrics and physical readings. Whether you're at the top of your game or you've never set foot in a gym, this one-on-one service can benefit those at any level of the fitness scale. Fitscreen even offers a PT concierge service, that can be brought to the comfort of your own home. If you've got underlying health concerns or you've just had surgery, Damien's medical oversight and cool, calm and collected manner will set you at ease. Leading clients toward their fitness goals at a pace tailored to them, Fit Screen seeks to encourage you on your fitness journey while building a lasting active lifestyle.
Warehouse Gym, Oranmore // more here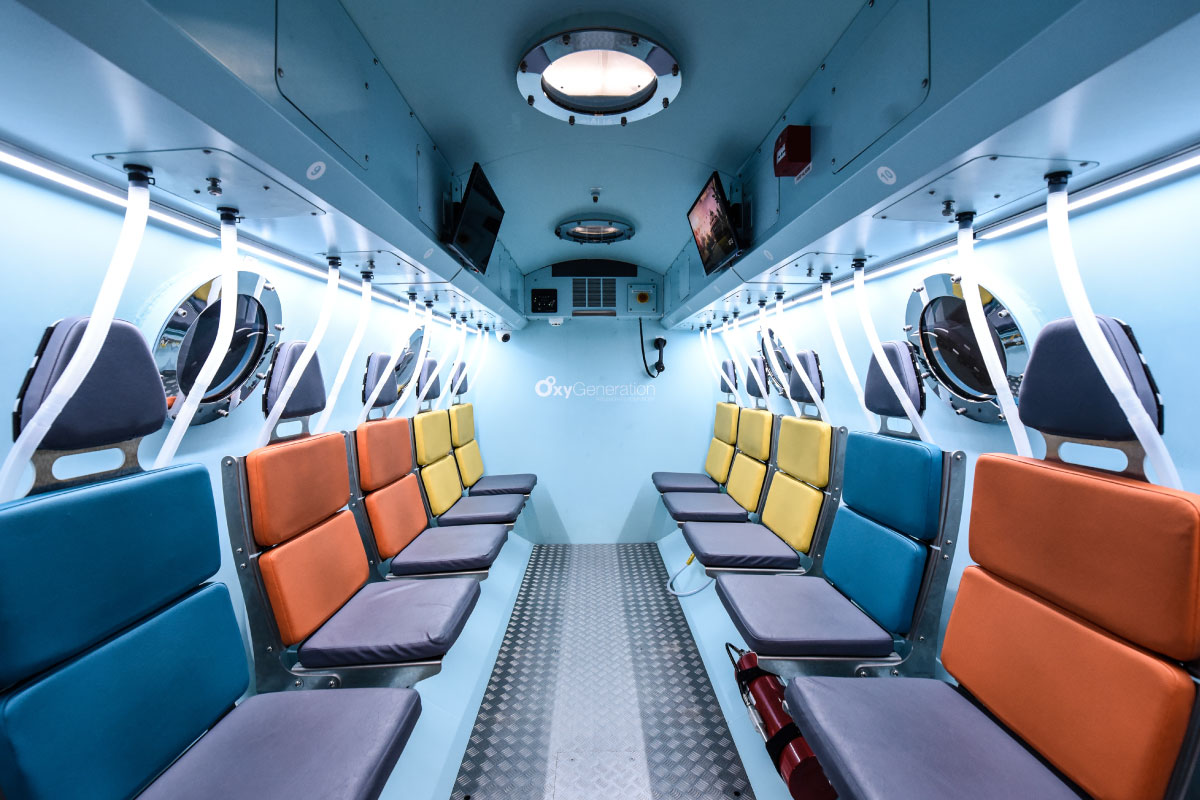 OxyGeneration
OxyGeneration is a private, state of the art Hyperbaric Oxygen Chamber offering Hyperbaric Oxygen Therapy (HBOT), which is a treatment that involves breathing in 100% pressurised Oxygen over an 80 minute period. HBOT helps its users to heal and recover at a higher rate than normal by improving blood & oxygen supply, which allows more oxygen to pass into the small tissues that might otherwise be starved of oxygen and blood flow. Users will see anti-inflammatory benefits, increased blood flow to compromised or injured areas, antibacterial action, regeneration of damaged tissue, stimulation of stem cell production and neuroplasticity and improvements to general health issues such as fatigue, low energy, insomnia and stress. HBOT at OxyGeneration is simple, non-invasive and painless - you can relax with a book while healing your body.
Merchant's Road // more here
Active 24 Fitness
Active 24 Fitness and Leisure is one of Galway's most popular gyms. Located in the excellent Connacht Hotel, Renmore, members can enjoy full use of the gym's facilities 24-hours-a-day, seven-days-a-week. At Active 24, the team are committed to providing a wide range of classes to fit the needs of all their members. A friendly and highly experienced team of instructors will help you to set realistic, focused goals that will help you stay motivated, and allow you to tap into your hidden potential. With classes such as pilates, spin, aqua-fit, HIRT, Suspension Training, W.O.D. and more, there's something for everyone within their huge catalog. After your workout, relax and enjoy their 20m pool, sauna, steam room, and Jacuzzi.
Connacht Hotel // more here
Sharper Fitness
Described by clients as a "little gem of a gym", Sharper Fitness is far from small! This well-equipped, class-based gym was established in 2010 by brother and sister team Padraic and Aoife McDonagh. As a family-run gym, Sharper Fitness boasts one of the friendliest communities that Galway has to offer! It is home to SharperSpin, Galway's first Dark Disco Spinning Studio, which has reinvented indoor cycling. With exciting instructors and epic music playlists, it's a 45-minute cardio party on a bike. Their weights room is filled with all the equipment needed to make your workout enjoyable and effective, with a free-weights room for classes like Groupfit, Lift and Barbell. They also offer pilates, yoga and hot yoga in their loft studio.
Clybaun // more here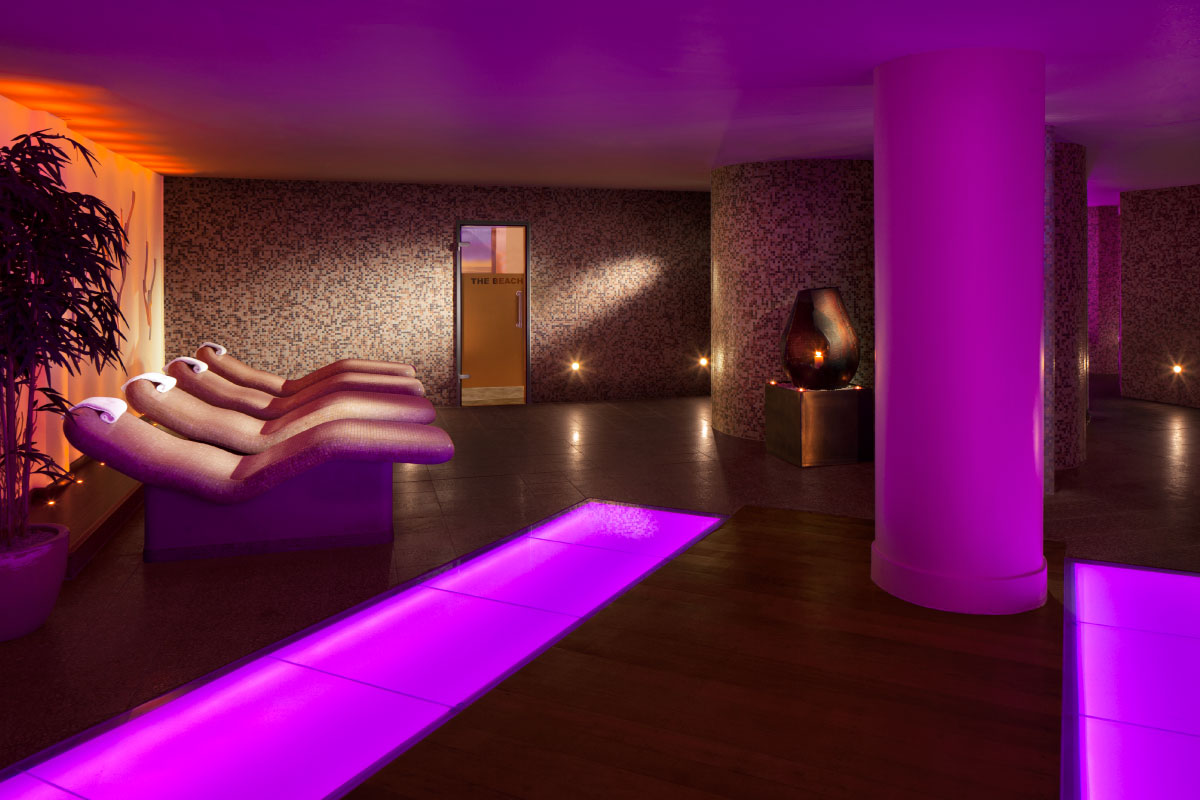 Spirit One Spa
Indulge in a heavenly relaxation experience at Galway's Spirit One Spa, located at The Galmont Hotel. Open seven days a week from 9am to 8pm, this spa is the perfect urban retreat, combining sophisticated and stylish accommodation with a haven of tranquillity and peace. The stunning thermal suite offers a collection of cooling and warming experiences in addition to an extensive range of treatments available to book privately. You can choose from results-driven facials, relaxing massages, sculpting body wraps, spa baths, treatments for men and mothers-to-be or finishing touches such as waxing, manicures, pedicures and so much more. They've even got a range of cancer spa treatments available for patients undergoing chemotherapy and radiation that can help to relieve the side effects of harsh cancer therapies.
The Galmont Hotel // more here
Energize Fitness & Leisure
Located at The Galmont Hotel, Energize Fitness & Leisure is a highly-equipped centre for health, fitness and relaxation, providing luxury facilities in a leisurely environment for hotel guests and gym members alike. With an 18-metre indoor pool, a pool for the little ones, a jacuzzi, sauna, steam room, gymnasium and an outdoor hot tub with wonderful views of Lough Atalia, Energize has just about everything you could require. Work your way to health with the help of their hi-tech cardiovascular and resistance gymnasium, and their highly experienced fitness team will help to unlock your motivation through continuous and dedicated support, offering personalised fitness assessments, swimming lessons for all levels, one-on-one personal training and specialised classes.
The Galmont Hotel // more here