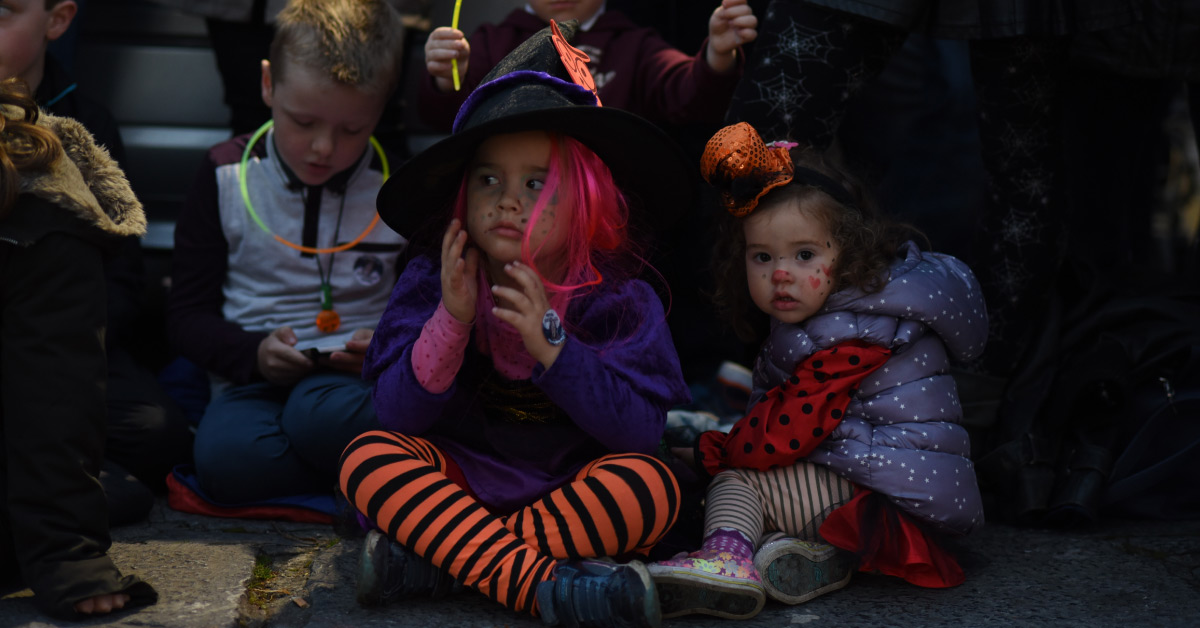 FAMILY FUN THIS HALLOWEEN
Galway is teaming with more and more Hallowe'en bits and pieces every single year, and 2019 is no different. So whip out the old Spiderman costume, because we've managed to track town the best family-friendly events to make sure everyone in the audience gets the most out of Spooky Season…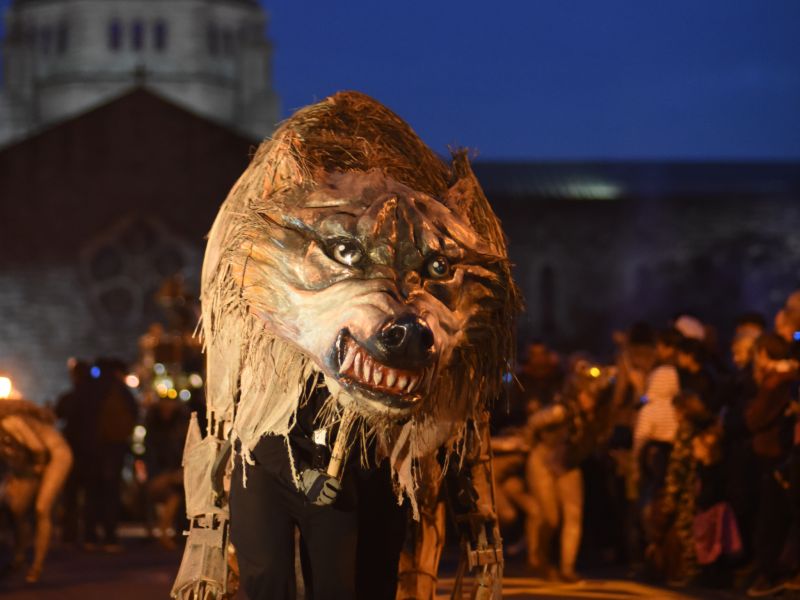 MACNAS
With 'Danse Macabre' being this year's theme of the Macnas and Latin Quarter production, calling this Hallowe'en parade a must-see event is an understatement. Bringing around 70,000 people to our streets, young, old, local or from around the country – everyone wants to see what's happening, and how could we blame 'em! With magical and spooky lights, fire, fog and performers, we really can't put this parade into words, and we promise the whole family will be the same!
27th October // Galway City Centre // More
BRIGIT'S GARDEN – BONFIRE, SAMHAIN
This year, Brigit's Garden invite all of the fam to dress in their scariest outfits and join for an afternoon of Ghoulish Arts & Crafts, Spooky Storytelling, Hunting for The Púca, Witchery in the Roundhouse and grand finale, a big old fashioned Bonfire to wrap up the day. It will be the spooky spectacular of both parents and children's dreams – and everyone in between. MONDAY'S EVENT IS SOLD OUT!
27th + 28th October // Pollagh, Roscahill // More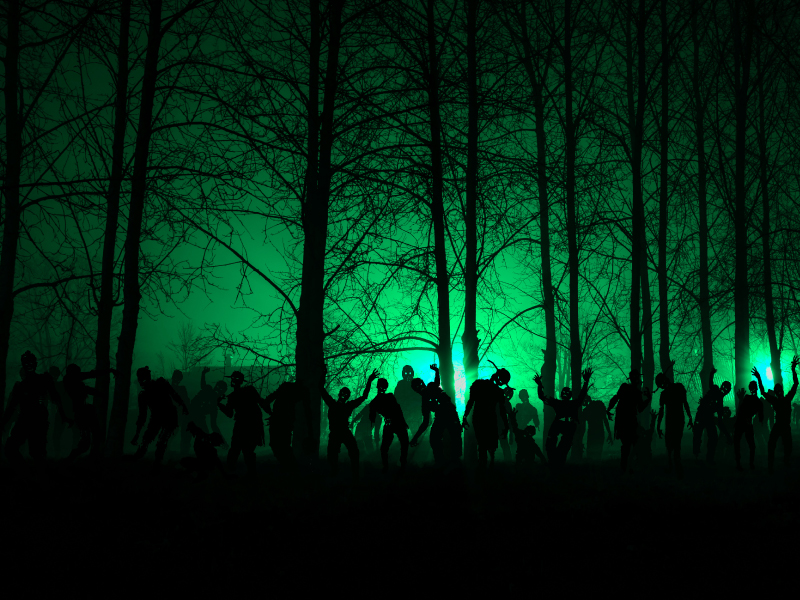 ZOMBIE RUN
Once again, the zombies are taking over Salthill Prom as they try and catch anyone and everyone in their path who is taking part in the challenge, be it big or small. Registration for the Zombie Chase is on now. Fear not, as once you make it to the safety zone you're safe – not only that, but the event is all in aid of ACT for Meningitis. A good old fashioned zombie chase never sounded so good
26th October // The Village Salthill // More
PUMPKIN PATCH
Just like the movies, believe it or not Galway has its very own Pumpkin patch! Throughout the whole Bank Holiday weekend they're inviting us all in – There are Halloween themed displays, games for young and old and even farm animals.. it may not be the spookiest event, but is it not the autumn day plan of your dreams?
26th – 28th October // Ardrahan // More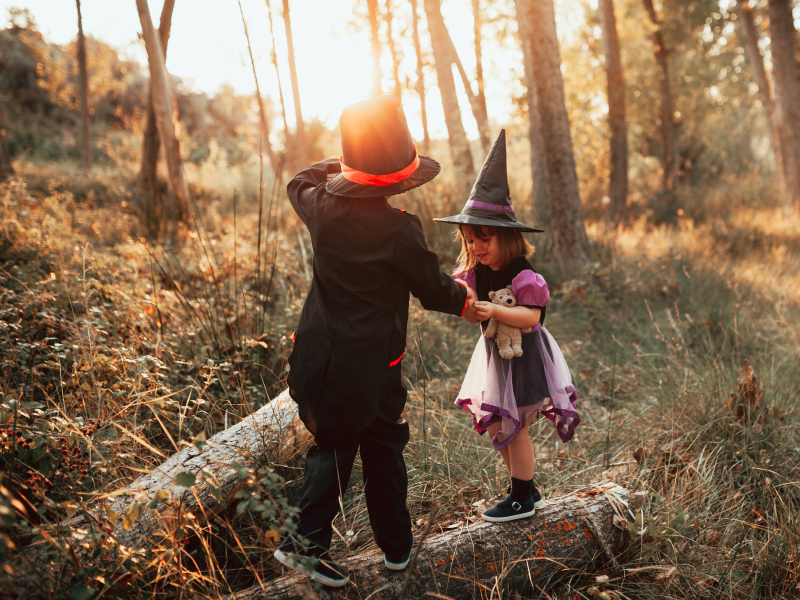 SLIEVE AUGHTY HALLOWEEN FEST
For the kiddos aged 8 and up, Sieve Aughty are holding a halloween festival on their spooky grounds out in Loughrea. With ghosts, goblins, face painting and pony riding, they have everything you could ever want for the spookiest Halloween, and more! Do you dare to go on the witch's walk or visit Bloody Mary's haunted house?
26th Oct – 3rd Nov // Slieve Aughty Centre Loughrea // More
HALLOWEEN IN EYRE SQUARE CENTRE
Running to the shop last minute to pick up just the right shade of fake blood for when you scare all of your neighbours later can be stressful, so our local Shopping Centre has the perfect stress buster for all the kiddos around. With a fancy dress disco, face painting and balloon modelling, what better way to spend your Hallowe'en afternoon?
31st October // Eyre Square Shopping Centre // More


HALLOWEEN @ PÁLÁS
With an array of the spookiest flicks on nearly every day, Pálás is yet again the best spot for movie lovers. Just think about it- back-to-back movies on Hallowe'en night starting from 'Hocus Pocus' to finsih on 'Scream', and then a meal of spooky delights from the Scream Supper Club menu… Oh, and did we mention? They are having a dog friendly screening of 'Frankenweenie', so you and your best four-legged mate can watch the movie together!