Kylemore Abbey is encouraging everyone to get their walking shoes on and come to Kylemore to explore the 1,000-acre estate this Autumn. An extensive programme of walks, talks, and events is being launched this October to offer people of all ages an opportunity to reconnect with nature, history, and loved ones in Kylemore, kicking off with World Heart Day, August 29th.

This October 4th, as Kylemore Abbey moves to it's Autumn opening hours (10am – 5pm) they will also be launching additional talks and events to get everyone out and moving on the crisp autumnal woodland paths around Kylemore.

A fun History Hunters map for kids, a Pawsport loyalty card for your pooch, and kilometres of new trails to discover and for history enthusiasts, Kylemore's history talks will continue four times every day but will be moving to the newly opened Fordham Hall which through its over 150 years has also been a Ballroom and Benedictine Chapel. The Fordham Hall will also host special signature talks at 3pm every Saturday with the "Life in a Castle" family friendly history talk with props and stories detailing the lives of children in a Victorian Castle, and on Sundays at 3pm a screening of Radharc from 1962 will be followed by a talk about the life of the Benedictine Nuns in Kylemore.
Each weekend, the neo-Gothic Church, with its haunting acoustics, will host some of Connemara's best musicians. Lively traditional Irish music each Saturday with Luke Gannon and Breandán Hernon with a spot of Sean nós dancing will contrast with the gentle traditional Irish harp music of renowned harpist, Lynn Saoirse each Sunday.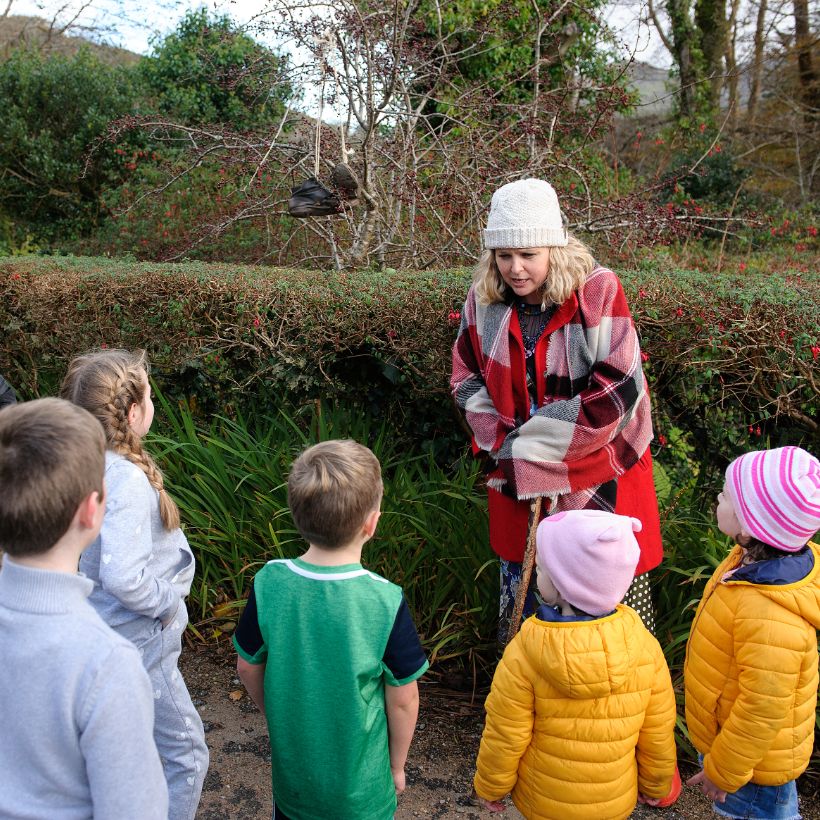 All are welcome to see the Kune kune pigs having their lunch every day at 12pm which at the weekends is followed by a guided folklore walk through one of the newly opened trails, suitable for all ages. At 2:30pm, get acquainted with the beautiful Connemara Ponies of Kylemore as you are invited to join their feeding time with one of our resident Pony experts. This will be followed by the returning and ever-popular "Walking Stories", a guided walk through the Victorian Walled Garden for Children, pointing out some of Kylemore's taller tales.

This midterm Kylemore Abbey will be celebrating tradition with complimentary workshops, themed talks and walks, and a full schedule of family-friendly features throughout the estate. Enjoy a traditional Samhain and learn about the origins of barmbrack, colcannon, and turnip (not pumpkin) carving and perhaps pick up a few new Halloween game ideas or make a wish at the wishing tree. And whether in person or virtually, all are invited to add a note to Kylemore's annual tree of remembrance.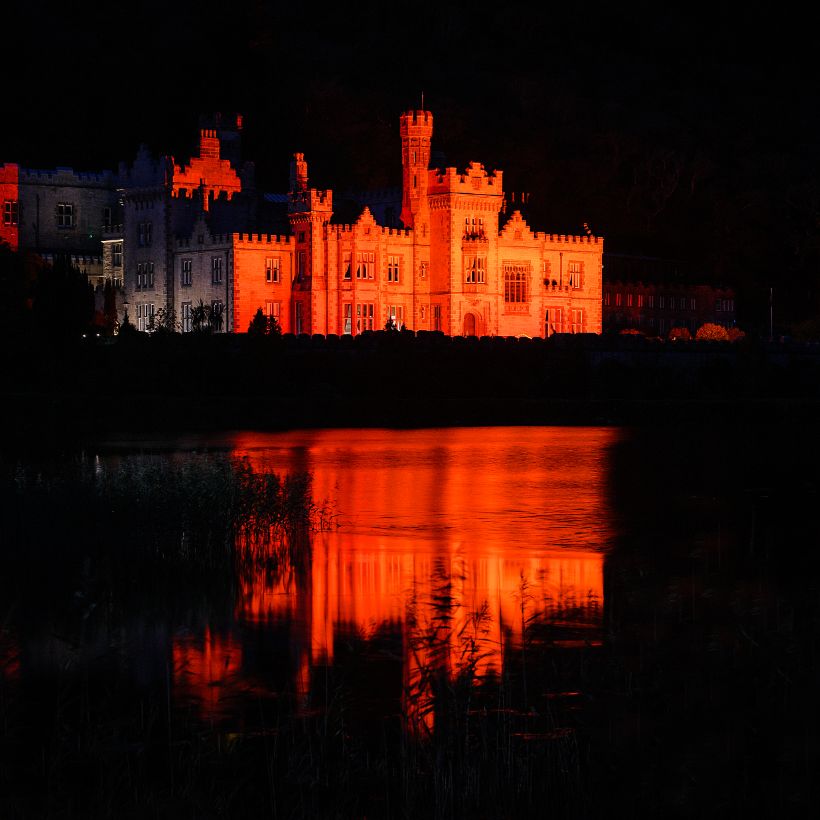 Before the Kylemore Autumn Programme gets underway, Kylemore Abbey, for the third year running, will be celebrating World Heart Day in support of Croí, the wonderful West of Ireland charity who lead the fight against heart disease and stroke. To mark the day, Kylemore Abbey will be lit red for two nights on September 28th and 29th, a heart healthy options and recipes will be on the menu in Mitchells Café and all proceeds raised all day from teas and coffees in Kylemore Abbey will be donated to Croí. Staff and friends of Kylemore will also be taking on the challenge of hiking the Sacred Heart Statue on Duchruach Mountain behind Kylemore Abbey (weather permitting). In keeping with this year's theme "Use Heart to Connect", the hike will be shared on Facebook later that day so you too can be part of the events and see the magnificent view of the 12 Bens, Kylemore Valley, and learn the about the history, flora, and fauna that is to be discovered on this old trail.
More events, workshops and fun will be announced throughout Autumn, to learn more and to keep up to date see kylemoreabbey.com and follow Kylemore Abbey on their social media.