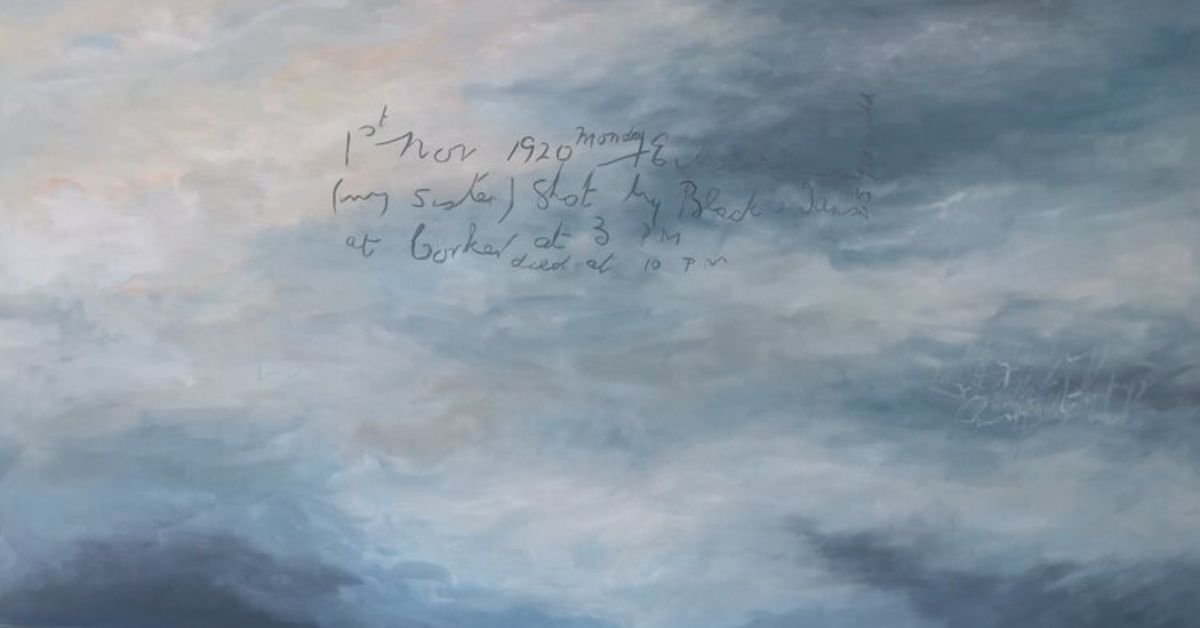 29th October - 7th November | 10:00 - 16:00
The Uncertainty of History – Remembering Eileen Quinn
Bernadette Burns' multimedia art practice focuses on memory and change, on how there are many strands and versions of a story rather than a single factual truth.
The paintings, sculpture, audio, and artist's books in this exhibition grew from a diary entry by her grandmother Tessie Burns referring to the shooting of Eileen, her younger sister. This exhibition explores family memory as a valid addition to the canon of history.
"The extraordinary story of Eileen's death was always known in our family, but it always seemed to us, as children, to be ancient history. At three o'clock in the afternoon of 1st November 1920, Eileen was standing at her front garden gate holding her infant daughter Tessie, and was with her two young children Alfie and Eva. She was seven months pregnant. Two trucks drove along with 'Auxiliaries' in them. Someone from the first truck shot Eileen and they continued driving. She was brought into her home, and survived to tell the story to a few visitors. It took a long time for the doctor and priest to get there, and she slowly bled to death, dying after ten o' clock that night."
Originally due to take place in KAVA in 2020, on the 100th anniversary of the death of Eileen Quinn, this event was postponed to 2021.
Event Date
29th October 2021 - 7th November 2021
Event Time
10:00 - 16:00
Event Category
Venue
Kinvara Area Visual Arts
Location
Kinvara
Explore More Events in Galway...
Enjoy the best of Galway
This is Galway's newsletter gives you the inside scoop on everything happening in the city.