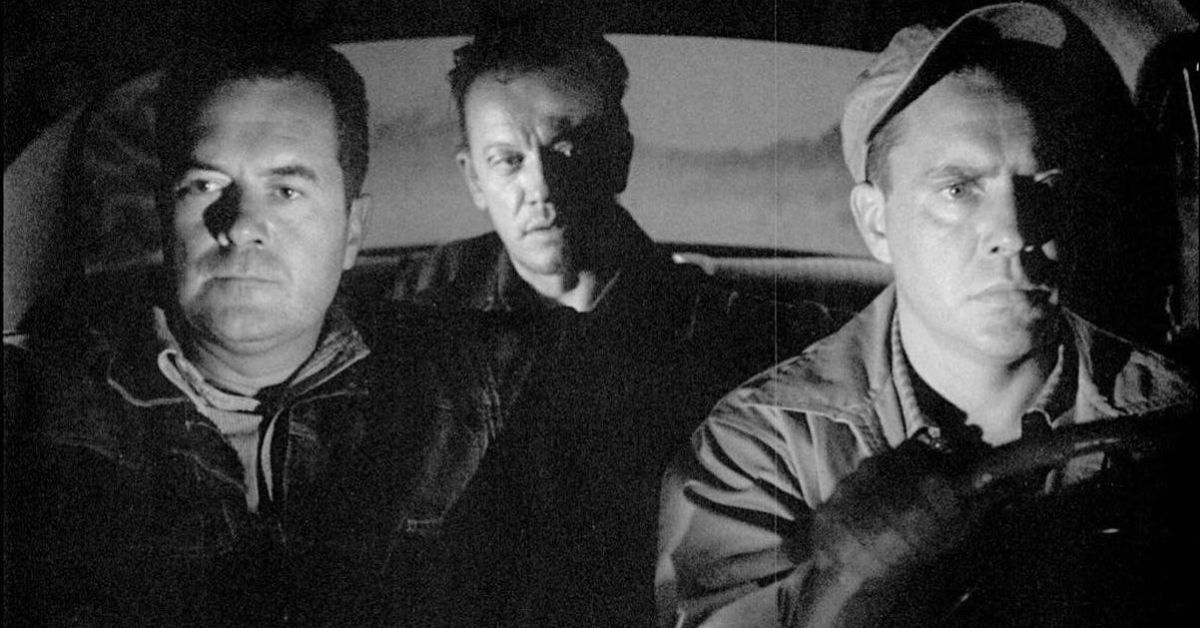 30th October | 15:15 - 17:00
Samhain na mBan: The Hitch-Hiker
Ray (Edmond O'Brien) and Gilbert's (Frank Lovejoy) fishing trip takes a terrifying turn when the hitchhiker (William Talman) they pick up turns out to be a sociopath on the run from the law. He's killed before, and he lets the two know that as soon as they're no longer useful, he'll kill again. The two friends plot an escape, but the hitchhiker's peculiar physical affliction, an eye that never closes even when he sleeps, make it impossible for them to tell when they can make a break for it.
This Halloween, from October 18th – 31st, Pálás Galway are celebrating the very best horror films by women filmmakers with their Halloween season Samhain na mBan. Ranging from Ida Lupino's 1953 The Hitch-Hiker to Coralie Fargeat's 2018 Revenge, and of course Mary Harron's cult classic American Psycho – there's something to satiate every horror fan's appetite.
Fancy dress throughout the season is very much encouraged as we stand in aaagh of all mná!
Specially commissioned artwork by Meg Hyland, check it out here. 
Event Date
30th October 2021 - 30th October 2021
Event Time
15:15 - 17:00
Event Category
Venue
Pálás
Location
Latin Quarter
Explore More Events in Galway...
Enjoy the best of Galway
This is Galway's newsletter gives you the inside scoop on everything happening in the city.