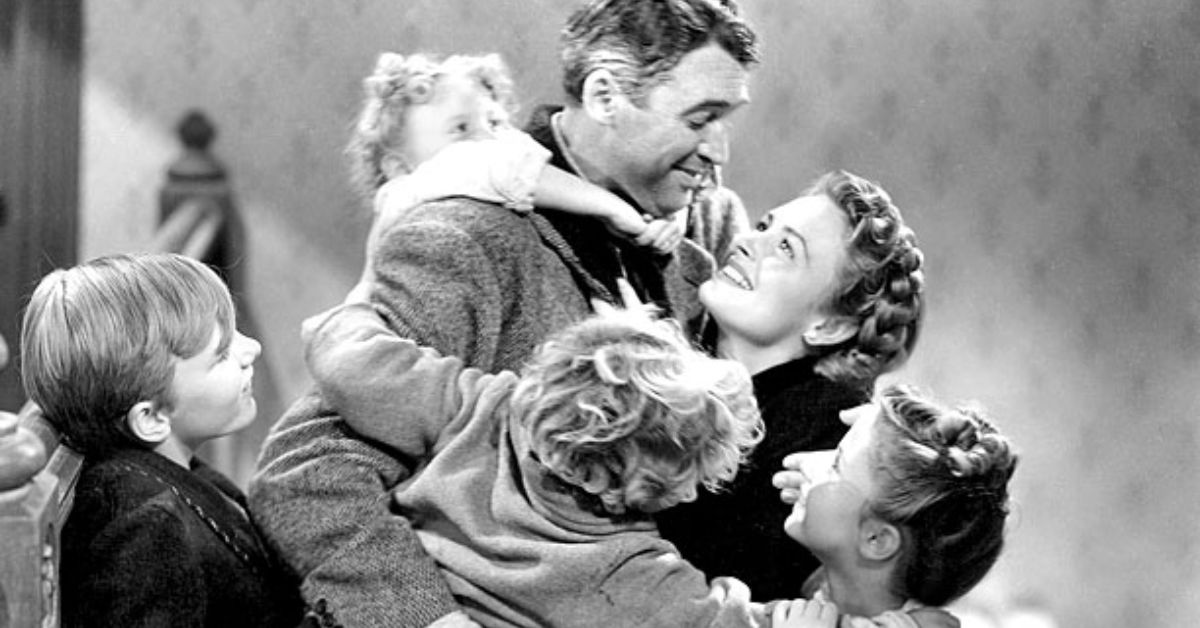 Pálás Naughty or Nice Christmas Screenings: It's a Wonderful Life
It's time to start making a list (of films to see) and make sure to check it twice…
For the entire month of December Pálás Cinema is dedicated to spreading Christmas cheer and giving you a fun & festive space to celebrate with your friends and family with a selection of the season's most beloved films and cult classics.
Coming to Pálás is the 1946 Christmas classic, It's a Wonderful Life.
Beset with personal and professional problems, George Bailey finds his previously happy life falling apart around him on Christmas Eve. Seeing no way out, George considers suicide from the edge of a bridge – but Clarence, his guardian angel, intervenes and shows George what his beloved hometown of Bedford Falls would be like without him. Shocked by what he sees and at the unforeseen circumstances of his absence, George reconsiders and begs Clarence to return him to the problems of the present and the loving community he has fostered throughout his life.
Event Date
11th December 2022 - 11th December 2022
Event Time
12:45 -
Event Category
Venue
Pálás Cinema
Location
Spanish Arch
Explore More Events in Galway...
Enjoy the best of Galway
This is Galway's newsletter gives you the inside scoop on everything happening in the city.