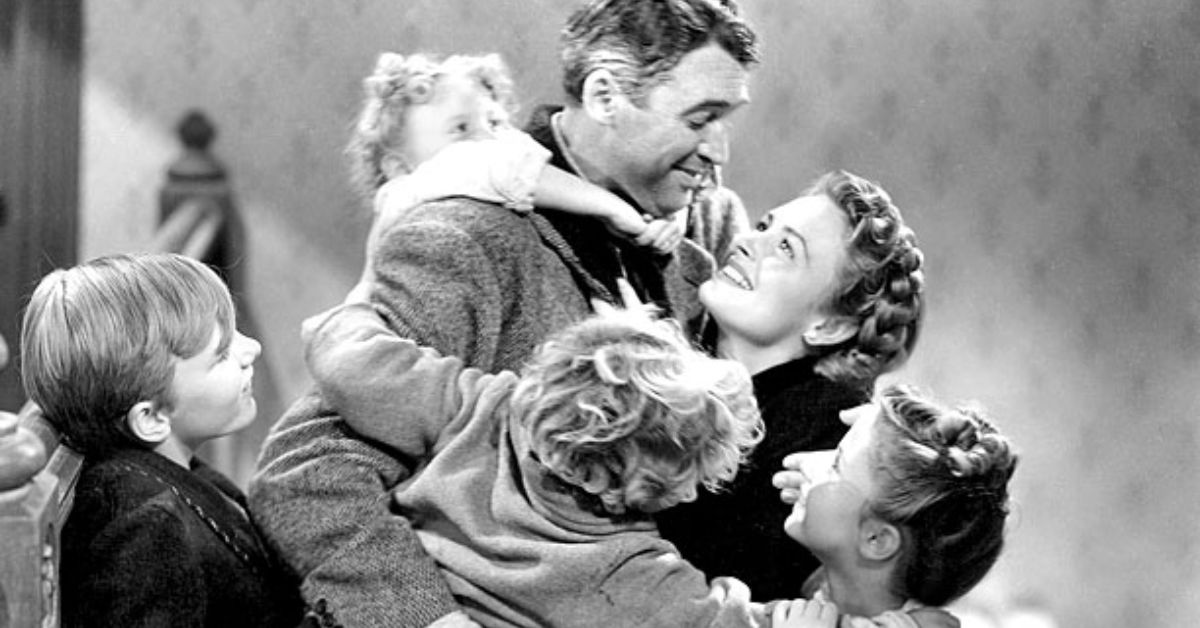 21st December | 15:00 - 20:30
Naughty or Nice: Christmas at Pálás – It's a Wonderful Life
It's the most wonderful time of the year…….for a trip to the cinema!
Hollywood's best-loved star teams up with America's favourite director to create one of the world's most popular films. "It's A Wonderful Life" is the ultimate seasonal feel-good film. Starring the unforgettable James Stewart as George Bailey, the man who receives the greatest Christmas gift of all, and a superb ensemble cast including Donna Reed and Lionel Barrymore, this high-spirited Christmas tale is directed by the immortal Frank Capra and ranks as an all-time favourite of fans and critics alike.
For the month of December, Pálás Cinema are dedicated to spreading Christmas cheer and giving audiences a fun & festive space to celebrate with their friends and family. It simply isn't Christmas-time without the likes of Home Alone, Die Hard and The Muppet Christmas Carol on the big screen. This year there are very nice new additions to our Christmas list; epic medieval fantasy The Green Knight and Paul Thomas Anderson's Phantom Thread. Not forgetting other festive favourites such as Frank Capra's It's A Wonderful Life, Gremlins and for the first time on our screens The Family Stone.
Screening:
3pm
6pm
Event Date
21st December 2021 - 21st December 2021
Event Time
15:00 - 20:30
Event Category
Venue
Pálás
Location
Latin Quarter
Explore More Events in Galway...
Enjoy the best of Galway
This is Galway's newsletter gives you the inside scoop on everything happening in the city.