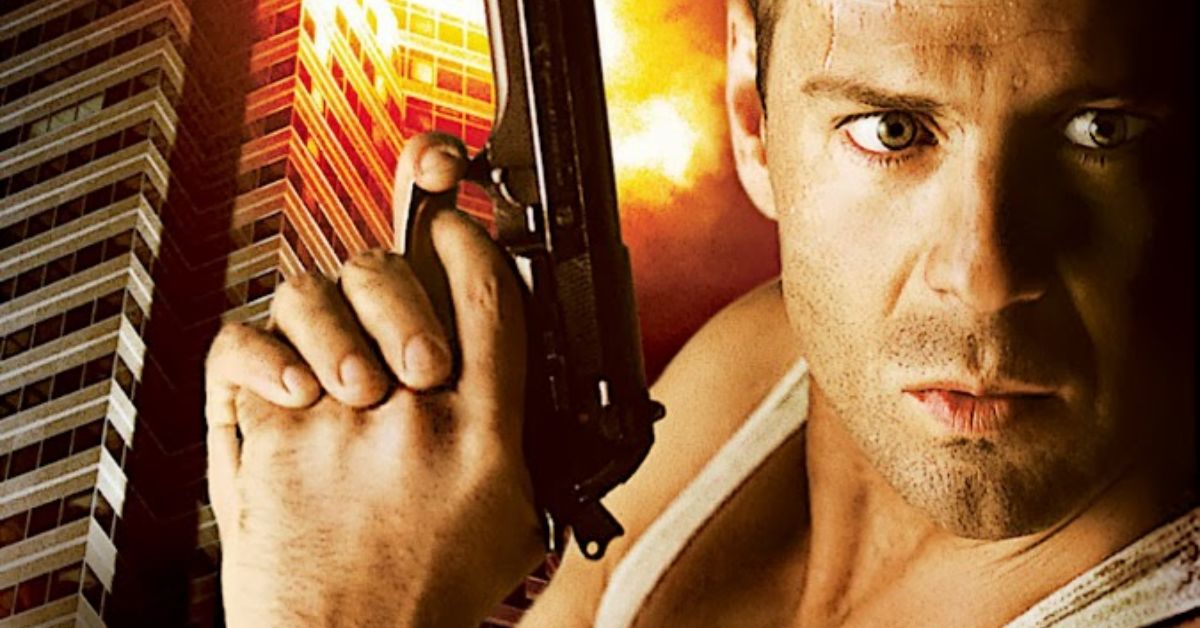 23rd December | 17:00 - 23:30
Naughty or Nice: Christmas at Pálás – Die Hard
It's the most wonderful time of the year…….for a trip to the cinema!
On Christmas Eve, New York cop John McClane (Bruce Willis) is visiting his estranged wife Holly (Bonnie Bedelia) in Los Angeles, where she works. They are attending a party at Holly's high-rise office block when terrorists, led by the suave Hans Gruber (Alan Rickman) break in, taking everyone hostage. McClane manages to evade capture, however, and sets out to rescue his wife and the other prisoners. It is not long before he is running barefoot over shattered glass (ouch!) in a sweaty vest, muttering 'Yippy kay aye' as he dispatches the baddies with bullets and a certain earthy wit.
For the month of December, Pálás Cinema are dedicated to spreading Christmas cheer and giving audiences a fun & festive space to celebrate with their friends and family. It simply isn't Christmas-time without the likes of Home Alone, Die Hard and The Muppet Christmas Carol on the big screen. This year there are very nice new additions to our Christmas list; epic medieval fantasy The Green Knight and Paul Thomas Anderson's Phantom Thread. Not forgetting other festive favourites such as Frank Capra's It's A Wonderful Life, Gremlins and for the first time on our screens The Family Stone.
Screening:
5pm
9pm
Event Date
23rd December 2021 - 23rd December 2021
Event Time
17:00 - 23:30
Event Category
Venue
Pálás
Location
Latin Quarter
Explore More Events in Galway...
Enjoy the best of Galway
This is Galway's newsletter gives you the inside scoop on everything happening in the city.