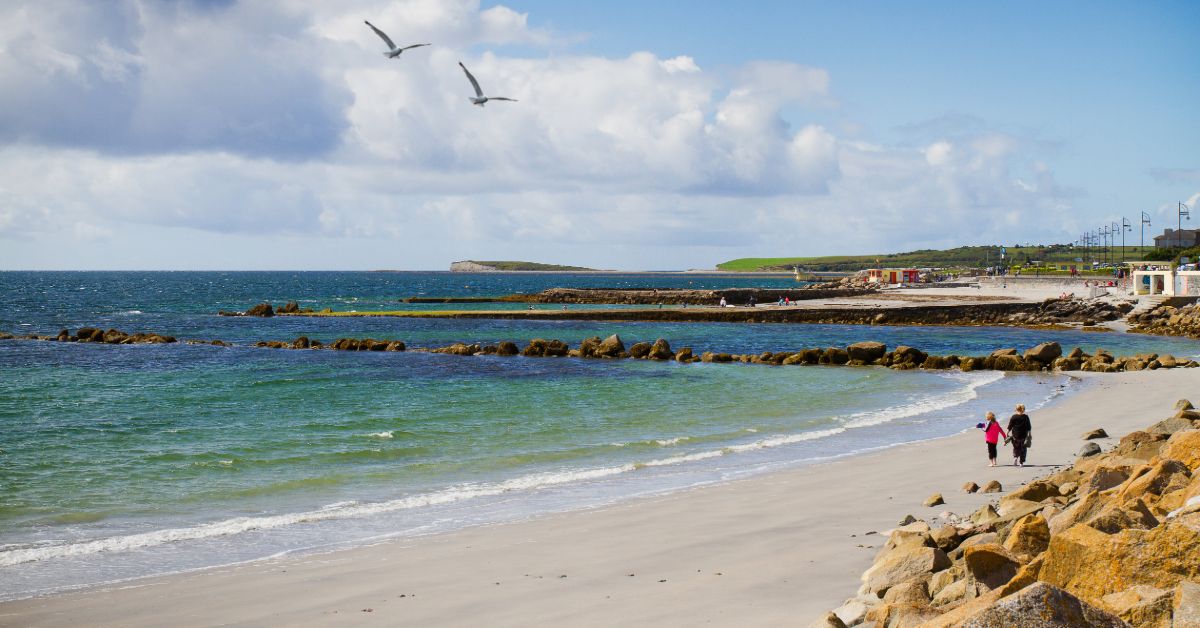 7th June - 10th June | 17:00 -
Love Your Beach Week 2023
As part of the rollout of the ongoing 'Be part of the solution, not part of the pollution' environmental campaign, this week Galway City Council and Clean Coasts Ireland have launched a new initiative to get the public to love their local beaches.
Show the love to your local beach with this fun combination of litter clean ups and family fun events, including Drumming, Workshops, Sandcastle Building and Beach Games.
Once again, Galway City Council are proudly partnering with Clean Coasts Ireland, for further information on clean coasts Ireland or to become a clean coasts group visit: https://cleancoasts.org/
Love your Beach Week 2023 program:
Wednesday 7th June at Ballyloughane Beach
5pm: Launch with Mayor/ Litter clean up with Beach Buds Clean coast group
5pm: Workshop – 'Beachcombing for Biofacts' Gary Kendellen, Atlantaquaria
6pm: Fun Workshop: 'Drum sounds and the Sea' with Community Spirit Drumming
Thursday 8th June – World Oceans Day – Grattan Beach
5pm: Litter Clean up with Galway Volunteer Centre
6pm: Workshop – 'How beaches help us tackle climate change' Dr Kevin Lynch, Geography Dept, NUI Galway
Friday 9th June – Salthill Beach (Ladies beach Kiosk)
4pm: Rock pooling experience and Litter Clean up with Galway Atlantaquaria
5.30pm: Fun Workshop 'Drum sounds and the Sea' with Community Spirit Drumming
Saturday 10th June
4pm: Litter Clean up with Bailte Slachtmara Bhearna
5pm: Workshop 'Why are coastlines valuable and how do we use science to understand them?' Dr. Eugene Farrell, University of Galway
6pm: Workshop Children's Sandcastle building competition
Event Date
7th June 2023 - 10th June 2023
Event Time
17:00 -
Event Category
Venue
Galway Beaches
Location
Salthill
Explore More Events in Galway...
Enjoy the best of Galway
This is Galway's newsletter gives you the inside scoop on everything happening in the city.