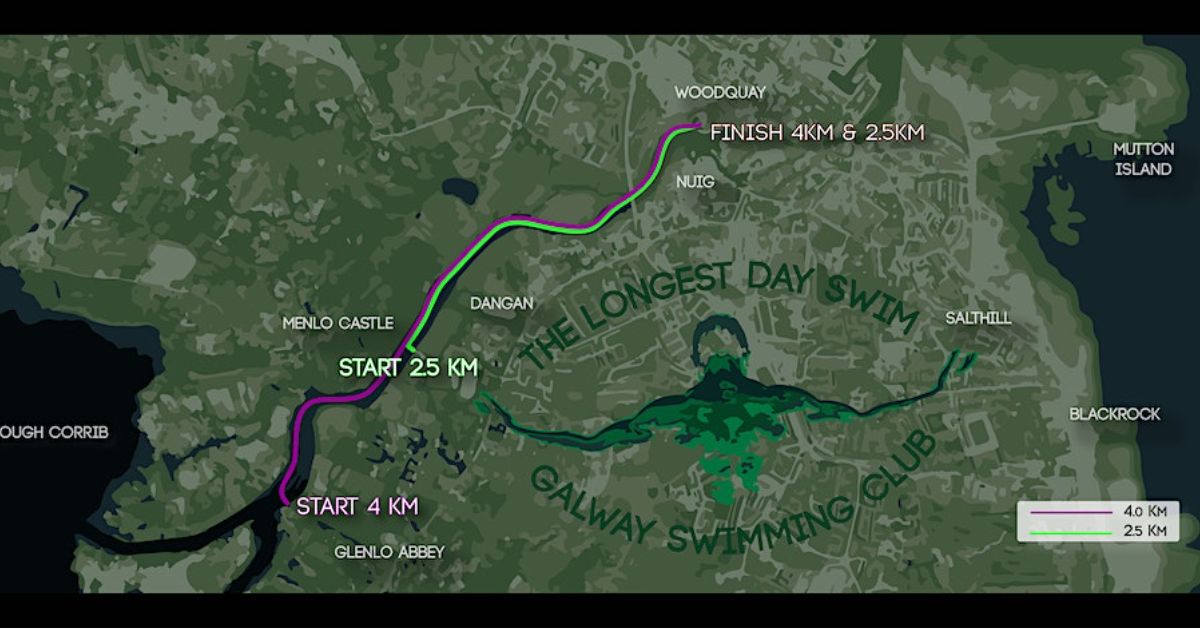 24th July | 15:00 - 19:00
Galway Longest Day Swim – Galway Swimming Club & Claddagh Watch
The Longest Day Swim is back for 2023! Take part in the River Corrib Swim on June 24th : 4k swim from Glenlo Abbey, 2.5k swim from Dangan.
The Longest Day Swim 2023 is organised by Galway Swimming Club and our charity partner this year is local water safety charity – Claddagh Watch. They're promoting the physical and mental health benefits of swimming and open water safety.
This is a timed, open water river swim for competent over 18's open water swimmers.
What do I get for my entry fee?
1. To swim in either of the 2.5 km or 4 km races.
2. A GSC "Longest Day Swim" swimming hat
3. A Micro-fibre Swimming towel
4. A Goodie bag with water, fruit etc.
5. A seriously, tasty burger after your swim
6. Support GSC and Claddagh Watch charity
7. Bragging rights for the rest of the year that you swam the Corrib!!
For insurance purposes you must be a Current Swim Ireland member and need to enter your SI Number when completing the entry form.
Remember print out your ticket and bring it on the day or bring your phone with the ticket visible
Event Date
24th July 2023 - 24th July 2023
Event Time
15:00 - 19:00
Event Category
Venue
4k swim begins at Glenlo Abbey
Location
River Corrib
Explore More Events in Galway...
Enjoy the best of Galway
This is Galway's newsletter gives you the inside scoop on everything happening in the city.