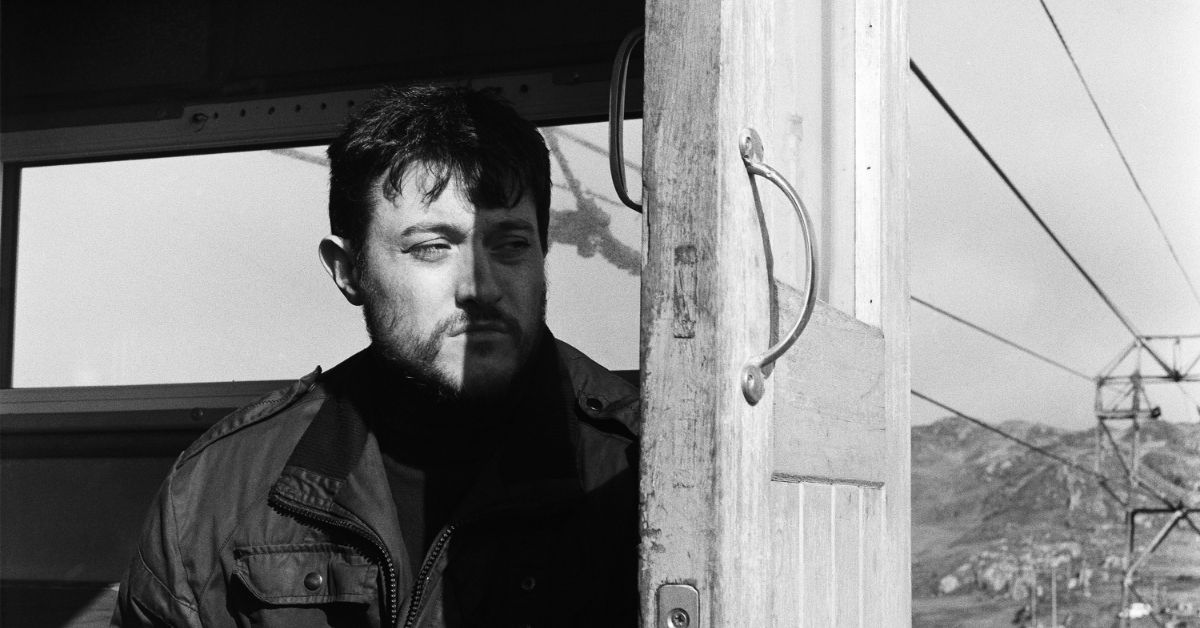 Galway Film Fleadh: Irish Talent – New Shorts 3&4, Fiction
The Galway Film Fleadh is back with inspiring and entertaining films & events in Galway from July 5th to 10th!
The 34th Galway Film Fleadh will feature Irish Talent: New Shorts 3&4, Fiction at Town Hall Theatre.
Irish Talent: New Shorts 3, Fiction at 10am
The Galway Film Fleadh is proud to present two programmes of documentary shorts this year. This first selection features works from both established and debut directors, including students' graduation films, all showcasing the best of Irish talent.
Films –
My Name is James – An inspiring documentary of one young man's determination to overcome the challenges of intellectual disability and follow his dream to become an artist and DJ.
Big Griff: Lánchúlaí – Filmmaker Nathan Griffin takes us on an emotional journey to celebrate the life of his uncle Martin Griffin, who died in 2021. Considered one of Donegal's finest footballers, Big Griff helped bring glory to his county in 1983.
Love Song to a Bicycle – Filmmaker Johnny Gogan and artist Laura McMorrow share a passion for cycling and the works of Flann O'Brien while Laura revisits her 10,000km cycle from Japan to Leitrim.
The People There to Catch Us – Two people, who have gone through their own cancer journeys, work alongside scientists in research and support groups to improve the lives of others living with the disease.
Undertow – Undertow looks at the system of direct provision through the stories of three former refugees. The film attempts to contextualise their years of confinement in the system, within Ireland's own complex history of migration and mass incarceration.
The Devotions – Part biography, part testimonial and part queer heavenly utopia, The Devotions explores love, shame, community and the intersection between queerness and Catholicism. Inspired by artist Barry Fitzgerald's friendship with AIDS and LGBTIQ+ activist, Fr. Bernárd Lynch.
For The Birds – Bird lover Esther Wright feeds the pigeons to atone for the "sins" she committed in her life.
Irish Talent: New Shorts 4, Fiction at 12.15pm
This selection of six dramas deals with modern-day relationships, from old family friction to new funny friendships. This programme, from debuting and established directors, gives us an insight into a wide array of unique relationships.
Films –
Come on Eileen- A soundtrack of the 1970s weaves a particular thread around the space between two very different women at important moments in their lives. Can the human connection retrieve what's lost when there are so few words, yet so much still to say.
The Radio – An elderly widower depends on his radio to keep a foothold in his routine. When it breaks, his daughter, who knows how important it is to him, is forced to pay more attention to her isolated father.
This Town Still Talks About You – In the barren west coast of Ireland, a rusted, iron cable car hangs precariously over a wild Atlantic Ocean – connecting Dursey Island to the mainland. Beneath it, a grieving brother uncovers a secret kept for years, one that will forever change his family.
Lambing – A young dad in rural Ireland must face his anxiety around gender and bullying when his baby is born intersex.
Havana – Sean, riddled with insecurity, has invaded Ciara's privacy. He struggles to communicate what's on his mind and tensions rise as we are brought on a journey through the all-too-relatable downward spiral of a relationship that should have ended long ago.
La Tumba – When oddball park ranger Paddy discovers Pilar, an elderly Spanish lady with no English, at a freshly dug grave, he thinks his fantasy of solving a murder case has finally come true.
Event Date
7th July 2022 - 7th July 2022
Event Time
10:00 -
Event Category
Venue
Town Hall Theatre
Location
Woodquay
Explore More Events in Galway...
Enjoy the best of Galway
This is Galway's newsletter gives you the inside scoop on everything happening in the city.