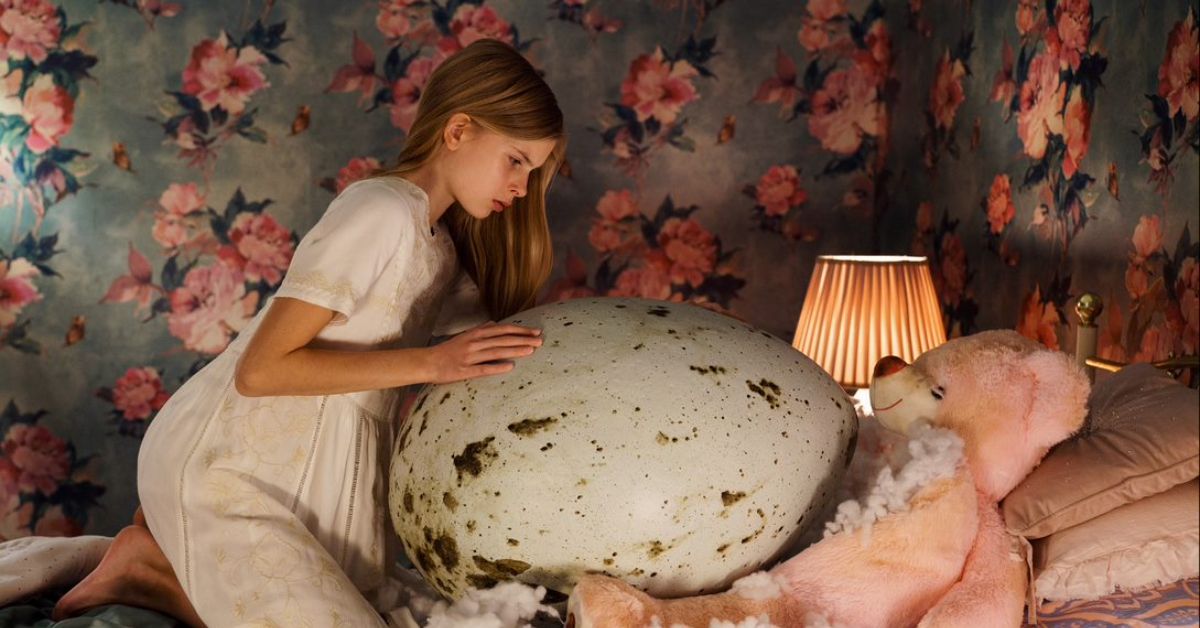 Galway Film Fleadh: Hatching, Paris is in Harlem and More
The Galway Film Fleadh is back with inspiring and entertaining films & events in Galway from July 5th to 10th!
The 34th Galway Film Fleadh will feature It's Now or Never & My Irish Diary, The Banality of Grief, Only in Theatres, Paris is in Harlem and Hatching at Pálás Screen 2.
Screenings:
It's Now or Never & My Irish Diary at 1pm
It's Now or Never presents a raw yet comedic portrait of rural isolation. Set in the Burren, Co. Clare, Jimmy, a middle-aged, lonely farmer dreams of the perfect woman to share his life with. He decides to approach a matchmaker in the hope of finding a wife. Jimmy waits, fantasizes, asks God and his dog for advice, chats with his neighbour, until one day, he gets a call from the matchmaker.
In My Irish Diary, six-year-old Hjalmar, moves to a small village in the West of Ireland with his family. In the form of a video diary, Hjalmar documents his struggle in adjusting to new surroundings, learning a language and making friends in a world full of fog and rain.
The Banality of Grief at 3.30pm
Irish Premiere
The Banality of Grief is a deeply personal documentary by Jon Bang Carlsen that is both an impressionistic love letter to a beloved wife and an existential portrait of life and death. Carlsen looks to filmmaking to make sense of his grief, but every time he looks through the viewfinder, he sees a world where his beloved wife is gone. The film blurs the boundaries between past and present but ultimately testifies that life is the greatest of them all.
Jon Bang Carlsen is a rare and precious figure in Danish cinema. An adventurer with an ever-recording camera, who directs his gaze outwards even when his thoughts are turned inwards.
Only in Theatres at 5.30pm
Irish Premiere
Four generations of the Laemmle family have dedicated themselves to supporting, encouraging, innovating and elevating the art of filmmaking. Responsible for bringing foreign film to Los Angeles and popularizing countless foreign independent films and their filmmakers, the Laemmle Theatres' impact on Hollywood and world cinema cannot be overstated.
In a world of growing conglomeration, the Laemmle circuit of theatres has become even more of an anomaly: a family-owned and operated art house theatre chain.
Director Raphael Sbarge, and Tish and Greg Laemmle will attend.
Paris is in Harlem at 7.30pm
Irish Premiere
Paris is in Harlem is a multi-character mosaic set in 2017, on the day that New York City's infamous Cabaret or "No Dancing" Law was repealed after 98 years of institutional racism targeting musicians and business owners of colour. It follows several characters through separate but intertwined storylines that converge one winter night during a shooting at a jazz bar in Harlem.
This is a film about life and death, structured like the most freewheeling of American art forms: Jazz – ultimately telling the story of a neighbourhood, a city and an America that will find a way to dance again.
Hatching at 10pm
Irish Premiere
Hatching is a horror film about a 12-year-old gymnast, Tinja, who does everything to fulfil her mother's high expectations. One day, Tinja finds a strange bird egg and starts hatching it until out bursts a birdlike creature. Tinja names the horrifying monster Alli, and hides it in her closet.
Like baby birds, Alli only eats Tinja's vomit, and after each feeding it gradually transforms into Tinja's doppelganger. Tinja's buried aggression and jealousy pushes Alli into increasingly violent attacks until no one is safe.
Event Date
8th July 2022 - 8th July 2022
Event Time
13:00 -
Event Category
Venue
Pálás
Location
Latin Quarter
Explore More Events in Galway...
Enjoy the best of Galway
This is Galway's newsletter gives you the inside scoop on everything happening in the city.